Do you know that there is a "shrine" in the middle of Shinjuku?
I will introduce "Hanazono Shrine" which is settled in Shinjuku.

1.Hanazono Jinja Shrine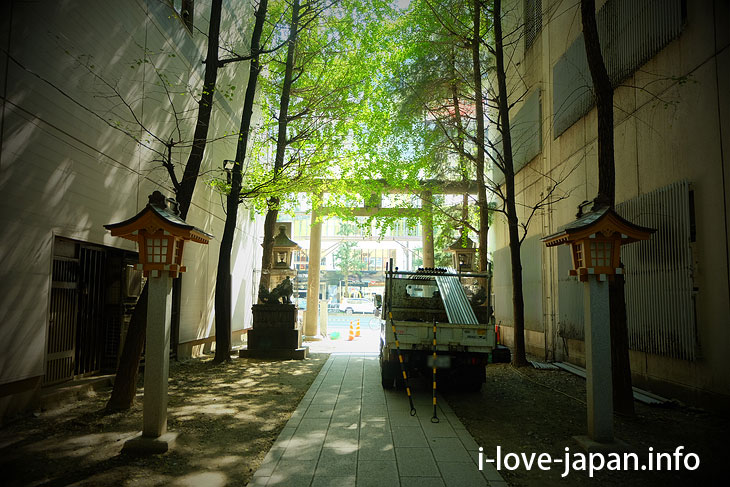 Shinjuku-ku Tangible Cultural Property "Kara-shishi(lion dogs)" protect the entrance.
It is mysterious that the bustle of Shinjuku will be far away as you pass through the torii.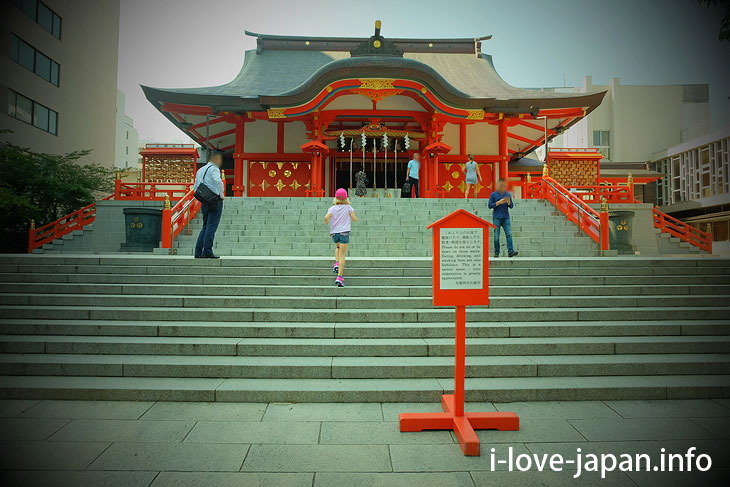 Hall of worship.
I guess It has watched over the change of Shinjuku.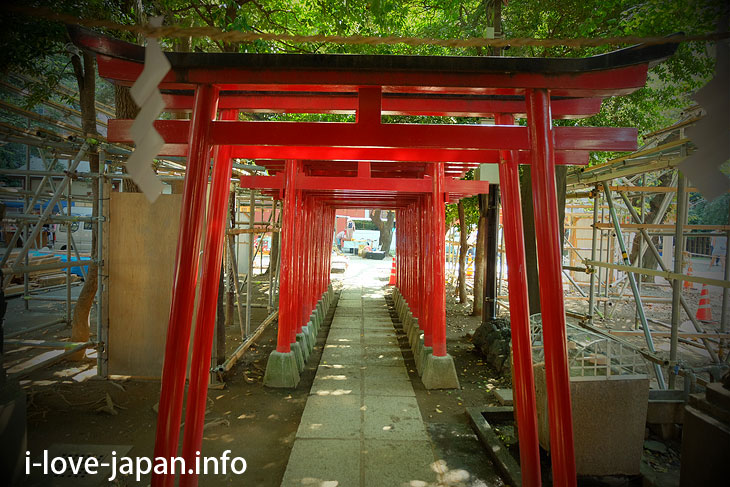 "Itoku Inari shrine" is also settled.
The "Itoku Inari shrine" has dedicated red torii.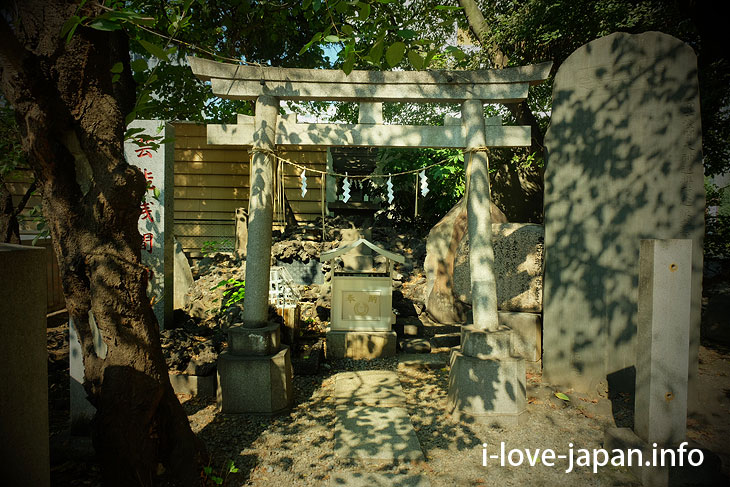 In addition, "Geinou-Asama-Shrine".
"Geinou" means "entertainment".
Shinjuku was deeply involved in the performance of drama and dance from the Edo period.
So it is known for the dedication of entertainers.
Those who want to build up "Dance" or "Theater" or "Music" should visit here.
2.Hanazono Jinja Shrine Aozora-Kotto-Ichi/Open Air Antique Market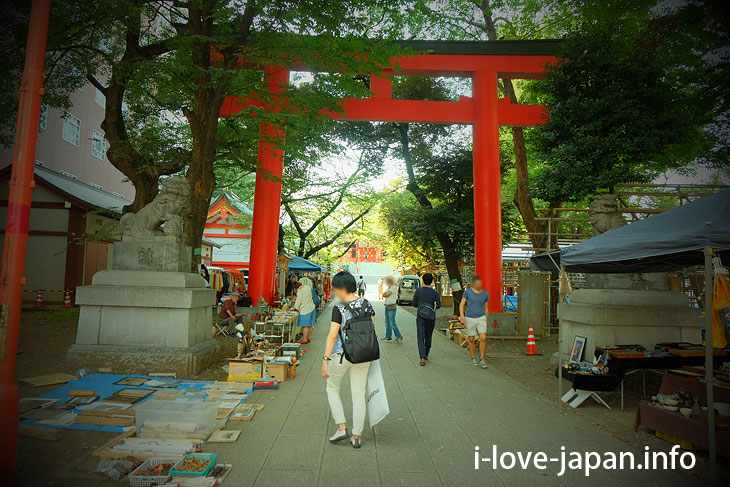 "A blue sky antique market" is held every Sunday
Schedule: Every Sun (Closed on Shrine activity days and rainy days)
Open hours: About6:30AM – sunset
▼【Offcial】Hanazono Jinja Aozora-Kotto-Ichi
http://kottou-ichi.jp/
3.Hanazono Jinja Tori no ichi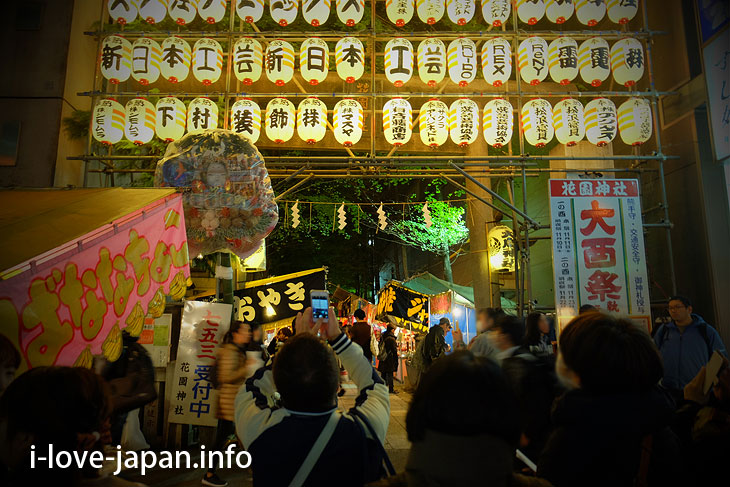 "Tori no ichi" is held on "Rooster's Day of November (date changes every year)".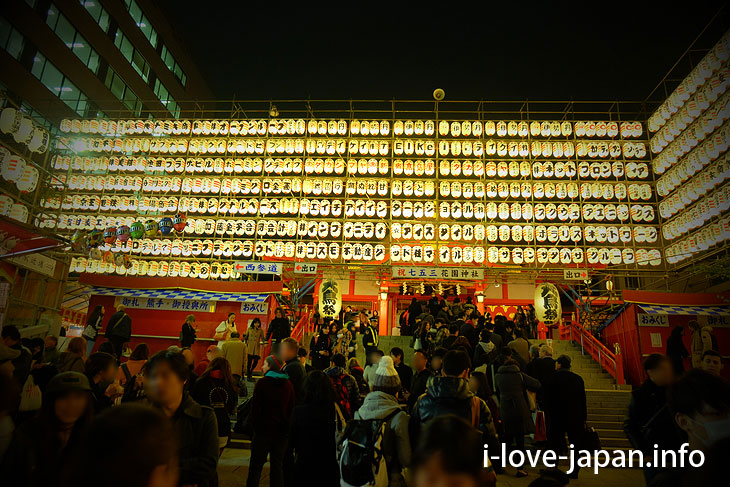 The hall of worshipers will be lit up with a lantern.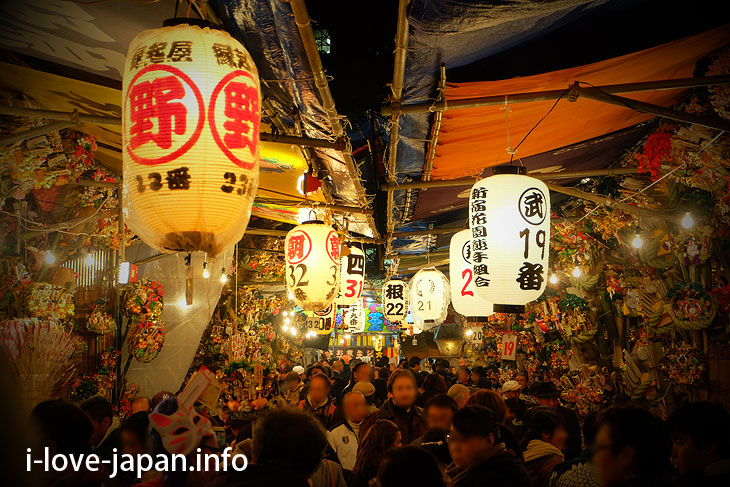 People who buy "rakes of prosperous business" and street vendors to sell are very enthusiastic.
It is an annual event of Shinjuku heading for the end of the year.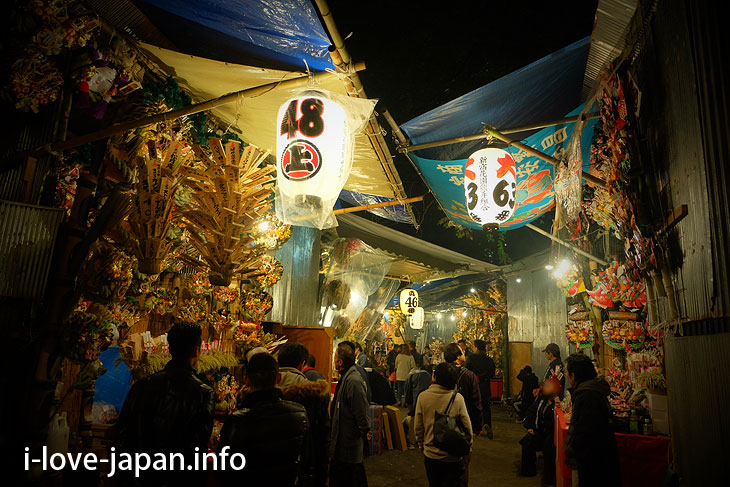 Just watching the lucky 'rake' is fun.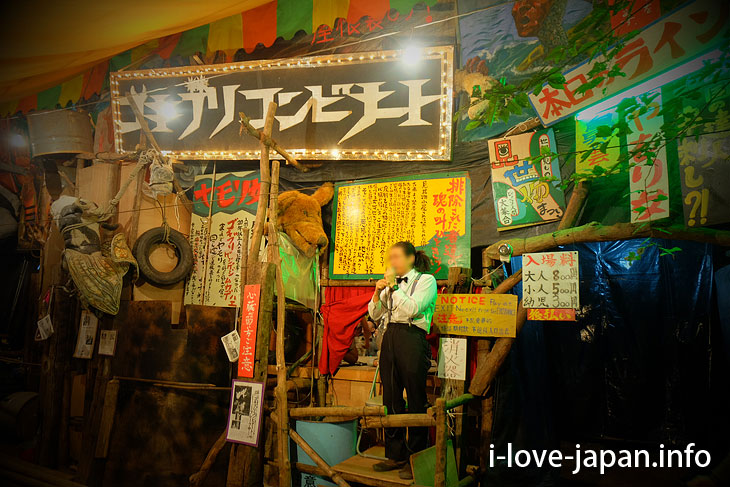 There was also a "Misemono-goya" which was rarely seen now.
If you are interested in "Crazy Japan" transcending "Cool Japan", Enjoy this!
4.Access to Hanazono Jinja Shrine
Tokyo Metro Marunouchi Line · Fukutoshin Line · Toei Shinjuku Line "Shinjuku Sanchome Station" E 2 Exit Walk 0 Minutes
JR · Odakyu Line · Keio Line "Shinjuku Station" East Exit 7 minutes on foot
▼【Official】Hanazono Jinja Shrine
http://www.hanazono-jinja.or.jp/mt/page/a3.html