"The lucky cat" is an ornament that invites happiness.
The temple, where "lucky cats" are dedicated a lot is "Gotokuji Temple".

1.Why are there lots of Lucky cats in "Gotokuji Temple"?
Hikone area second lord in the Edo period: Mr. Naotaka Ii is said to have escaped thunderstorms by the cat of the "Gotokuji Temple".
And then "Lucky cat" is enshrined as an lucky charm.
2.At the Odakyu Line "Gotokuji Temple station", a lucky cat will welcome you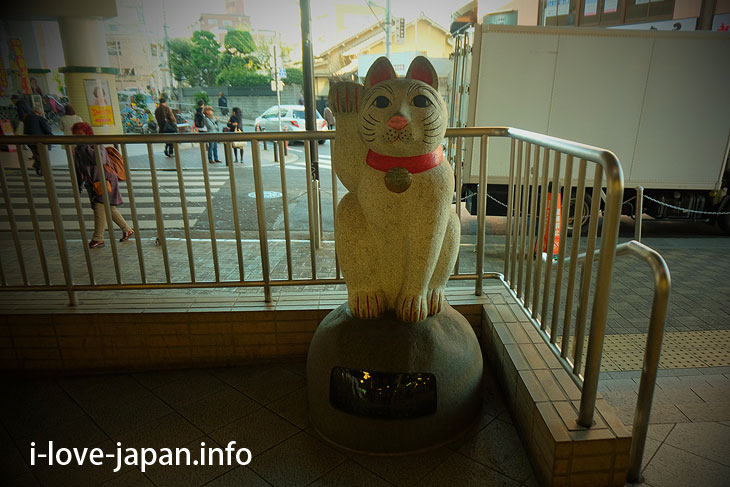 A hairy Lucky cat warmed up a me,at one of the nearest stations, the Odakyu Line "Gotokuji Temple Station".
After I walked 10minutes, I reached in the front of the mountain gate(main gate) .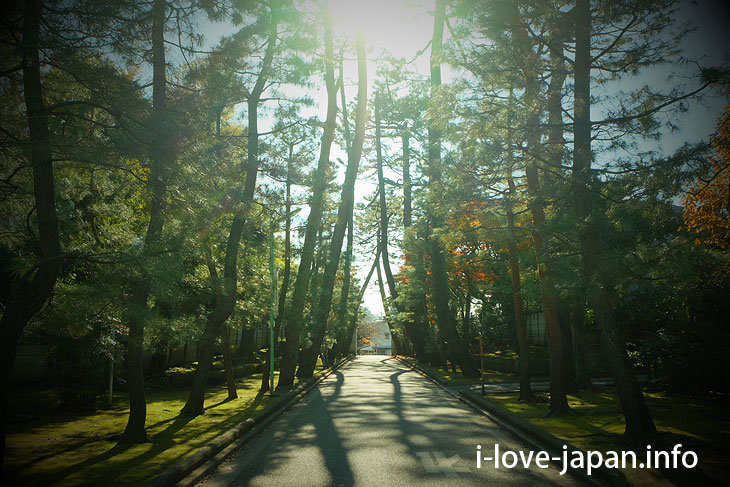 Before entering the temple, I stroll through the pine trees.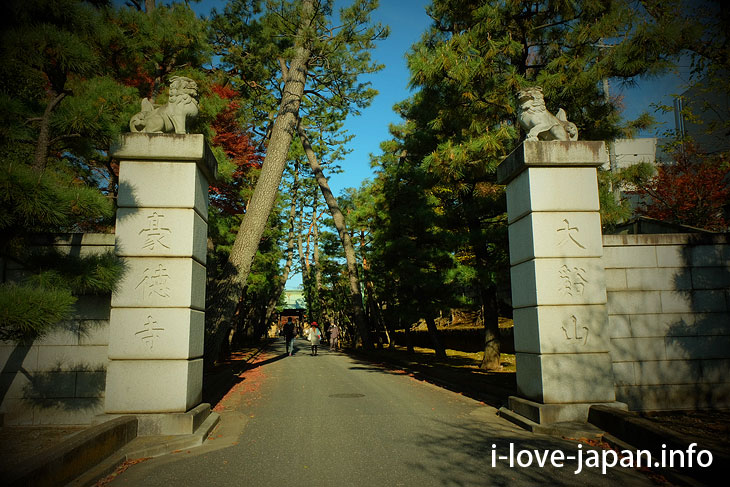 There was a big gate protected by the lion dog.
3.Not only a lucky cat! But Autumnal leaves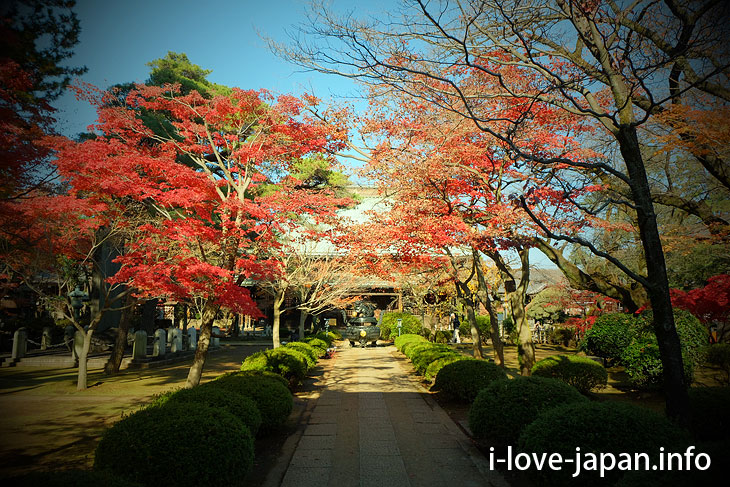 In the temple, the redness of the autumn leaves gazes at the eyes.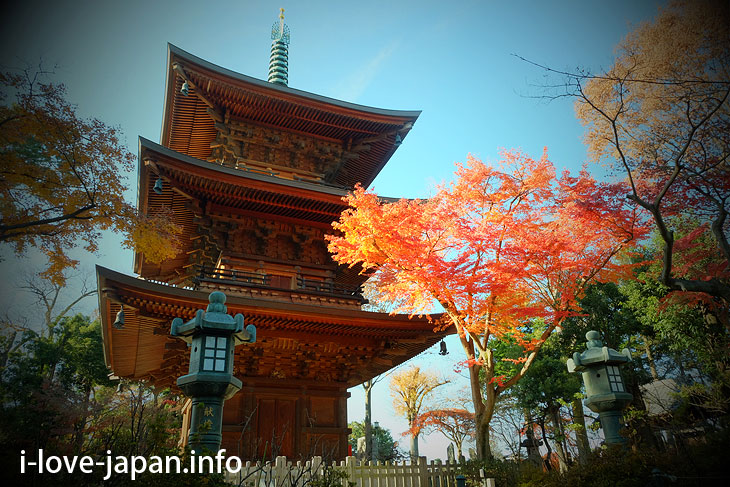 Two-shot of triple tower and autumn leaves.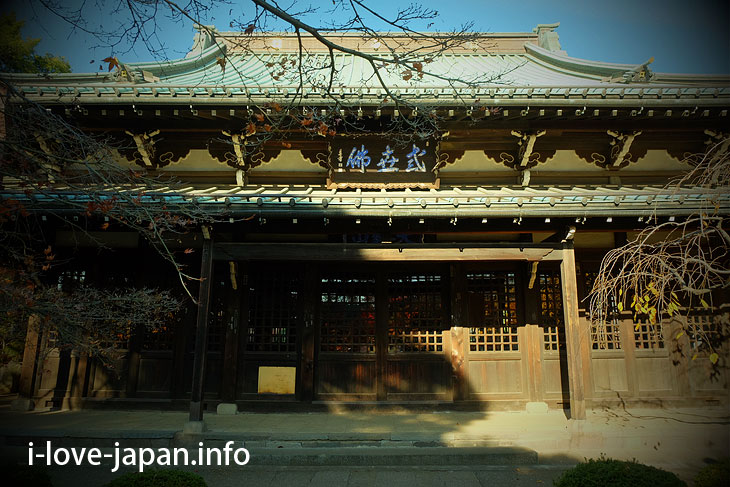 The autumn leaves reflected in the Buddha statue were superb.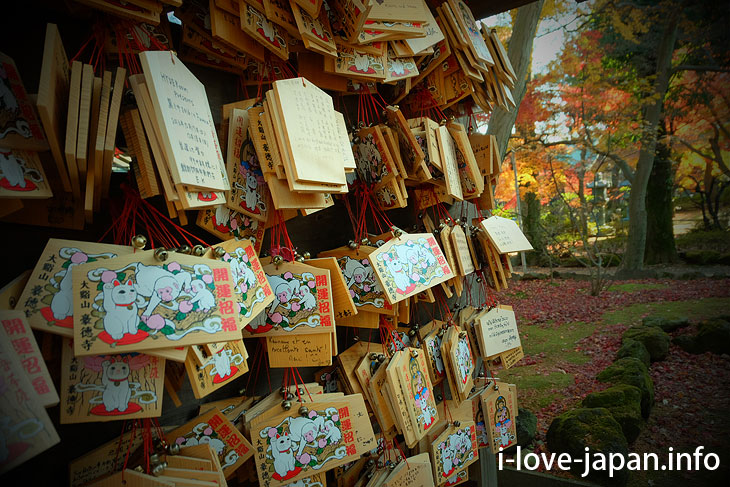 Oh,I found "Lucky cat" on the ema.
I know the monkey is written on the ema.
But I dont't know why is peaches on ema.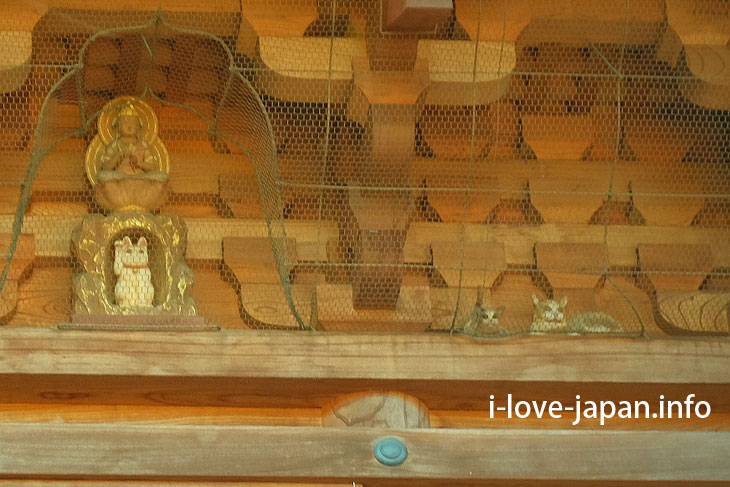 When I look back at someone's eyes, At the bottom of the roof of each floor of the triple tower,there are lucky cat and some cats.
And they looked at me.
4.At Shou-fuku-an, I faced the lucky cats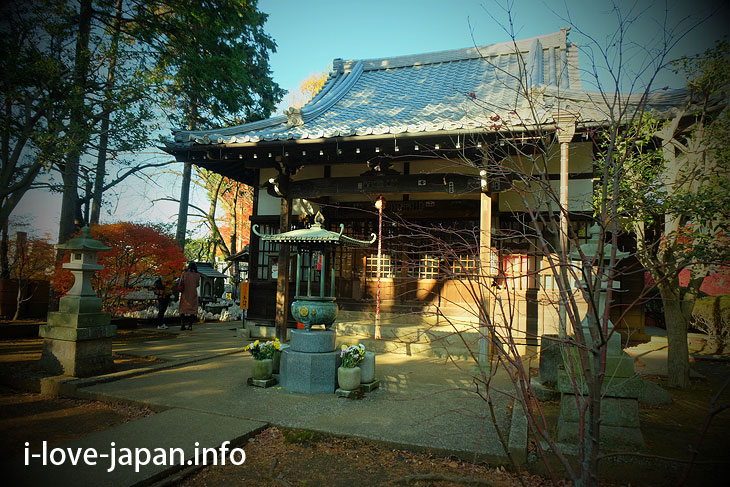 "Lucky cats" are dedicated to the left back of this building.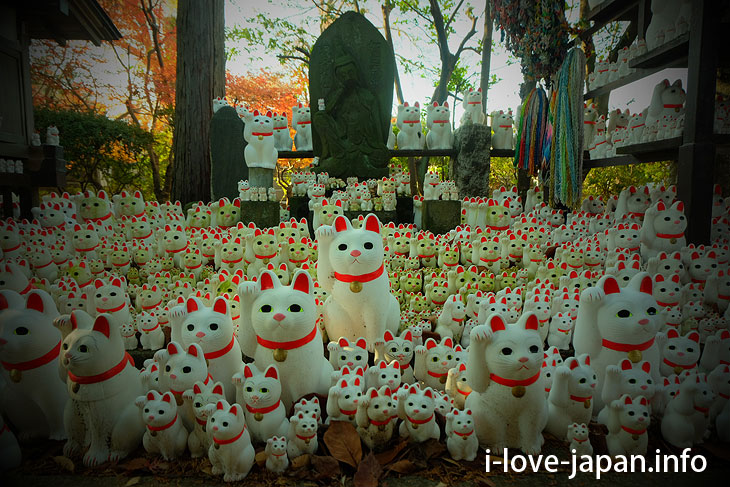 Lucky cats wishing with wishes, dedicated as wishes come true.
Many lucky cats are donated.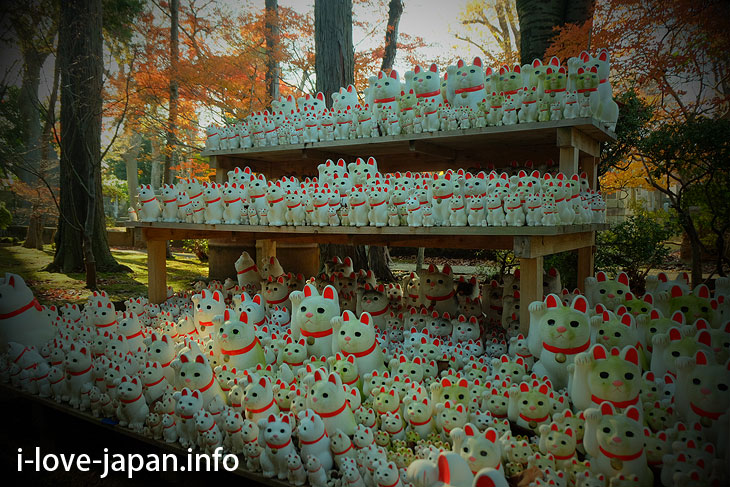 It means that wishes are won by the number of "lucky cats" here.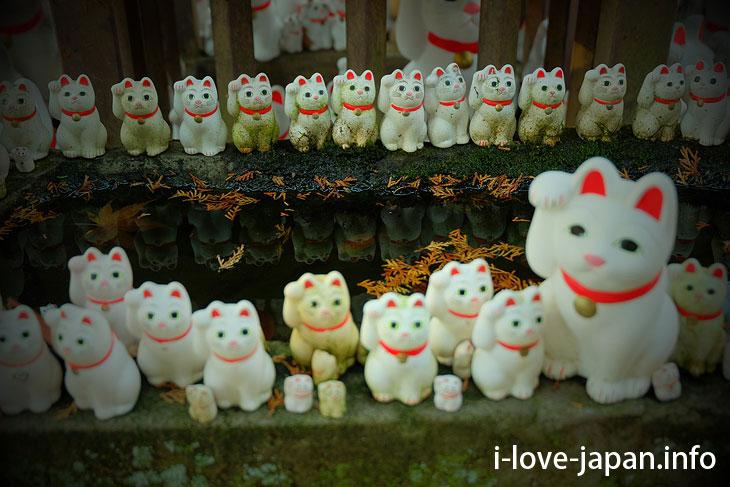 "Upside down lucky cats" reflected in the pond.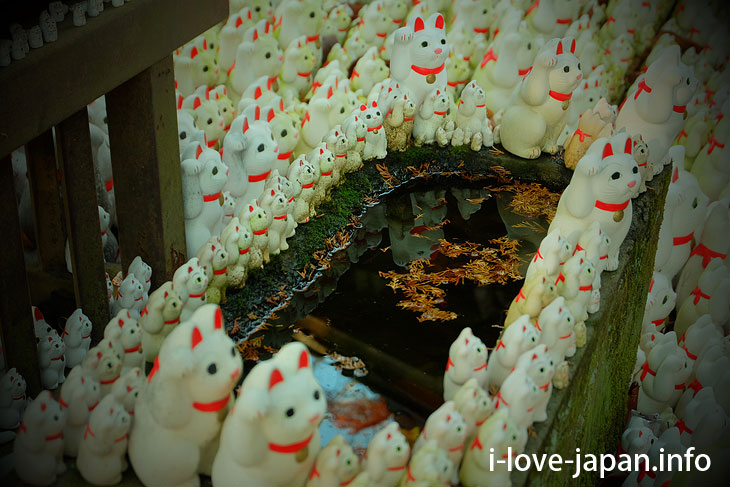 Blue sky and autumn leaves are also reflected in the pond.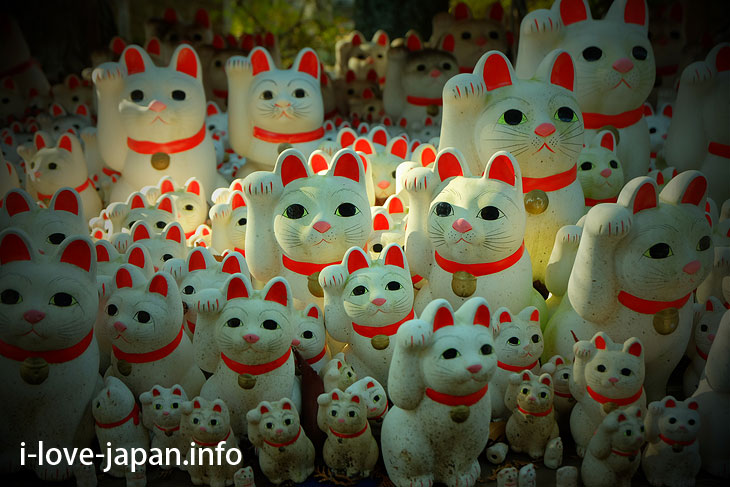 Originally Lucky cats had the same face.
But, it is wonderful that the person's character wishing to the lucky cat will be transmitting, personality of them will come out.
5.Access to Gotokuji Temple
Odakyu Line "Gotokuji Station" 13 minutes on foot
Setagaya line "Miyanosaka Station" 3 minutes on foot
If you hear the name of the station, "Gotokuji Station" you feels like the nearest station.
But "Miyanosaka Station" would be better if you prefer "short walking distance".
December 2, 2016