From Oita Airport, You arrived at Kannawa Onsen.
Now, let's enjoy Kannawa Onsen.

1.Speaking of Kannawa Onsen, "Steam"!!4 ways to enjoy steam
Kannawa area has benn famous for Steam Food, Jigoku-mushi, since the Edo period .
Jigoku-mushi use hot steam from the jigoku onsen.
1-1.Enjoy Steam Food at Facilities
There are two facilities where you can enjoy "Steam Food, Jigoku-mushi" in Kannawa Onsen area.
Jigoku Steam Workshop Kannawa
▼Because it is in the spa town, this will be easy to use.
http://english.beppu-navi.jp/item/200
Steamed Dish Kitchen Kannawa
▼If you are driving, "Steamed Dish Kitchen Kannawa" along Route 500 will be recommended.
http://english.beppu-navi.jp/item/270
1-2.Enjoy Steam Food at hotel,Ryokan
The above Facilities are open to everyone.
You can experience "Steam Food, Jigoku-mushi" easily, but "waiting time" seems to occur,For example weekend.
For people who are not good at such congestion, I recommend a hotel or Ryokan with "Steam Spot(Jigoku-gama)".
In case of "Yanagiya" I stayed at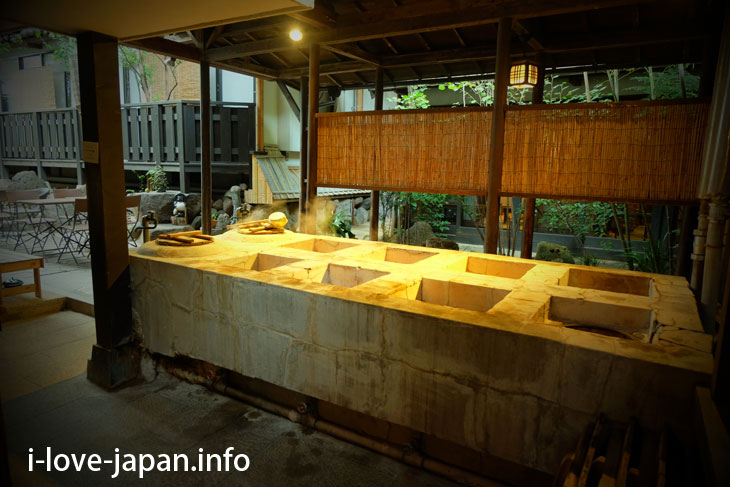 Yanagiya has eight "Steam Spot(Jigoku-gama)" and Shared Kitchen.
I cut the vegetables in a shared kitchen and line up in the cage.


I did not care for anyone, I could relax and enjoy "Steam Food,Jigoku-mushi".
▼Yanagiya
http://www.beppu-yanagiya.jp/
1-3.Enjoy Steam foot bath
There is a foot steam bath in the kannawa onsen area.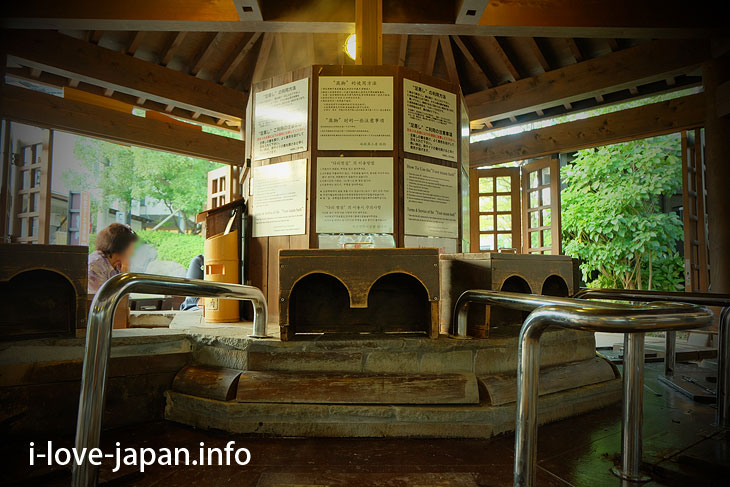 Since bathing method is affixed inside the hall, let's steadily steam your legs properly.
1-4.Enjoy "kannawa mushiyu"
Let's enjoy a unique bathing method.
▼kannawa mushiyu
http://english.beppu-navi.jp/item/58
2.Let 's take a walk through Kannawa Onsen area
I left the accommodation before 17:00 and came back around 18:20.
It is about 1 hour 20 minutes course.
Yumetake(Bamboo hot spring thermal cooling device)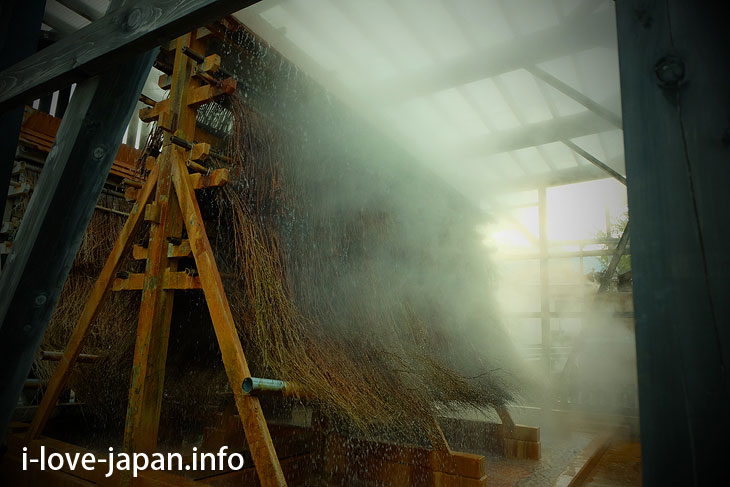 The source of Kannawa onsen is high temperature, it is not suitable for bathing as it is.
If you water, "freshness" "quality" are sacrificed.
Therefore, they use chin and bamboo branch to cool.
↓
Yu-kemuri(Steam)area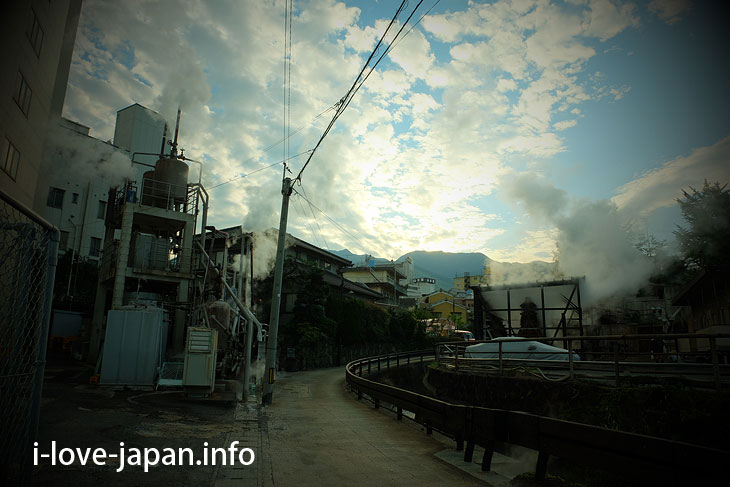 There are a lot of "hell" around the Yumetake, and Steam was blowing up steadily.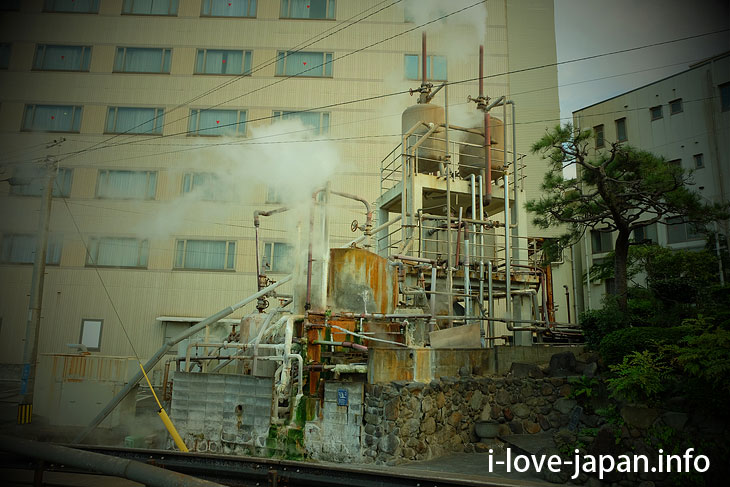 It seems to be a factory.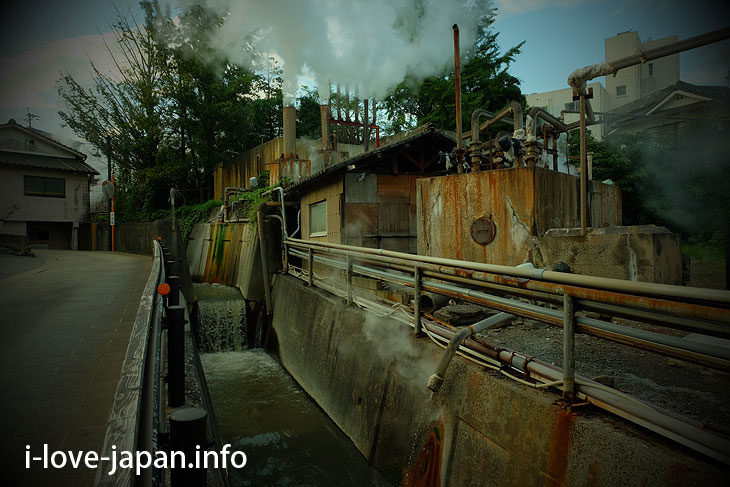 It was a big excitement
↓
Foot steam bath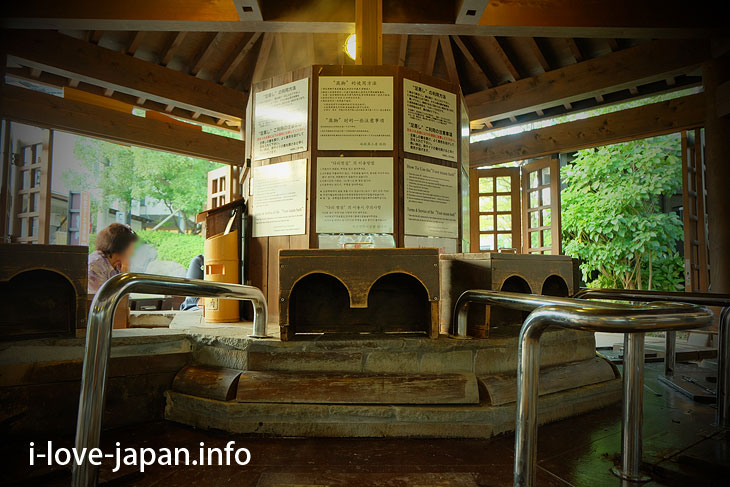 Here's a break with "foot steaming bath". It is a foot sauna.
↓
Beppu Yukemuri Observatory (syun-ku Park)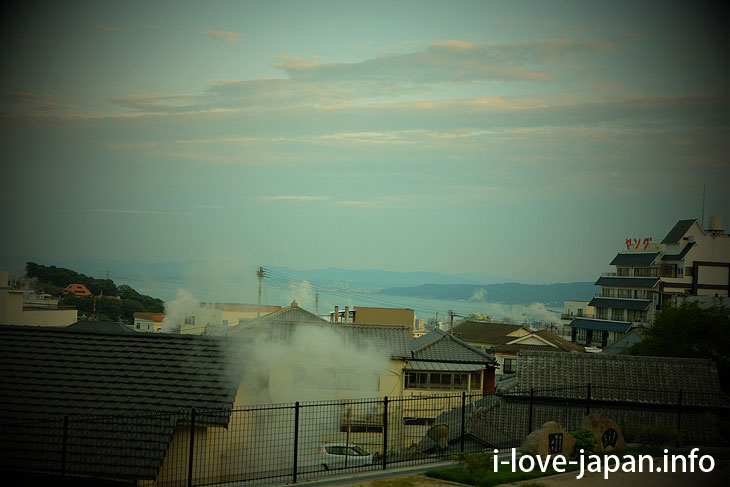 From here, you can see a view of Yukemuri and Beppu Bay.
↓
Steam Spot(Hellcat kettle)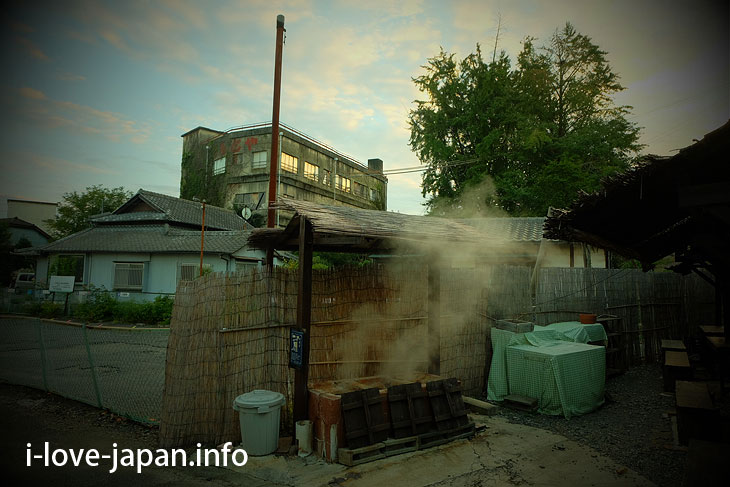 It seems to be a "hell kettle" that has been used carefully for many years.
A trash can be nearby, it is part of life.
↓
Beppu stone paving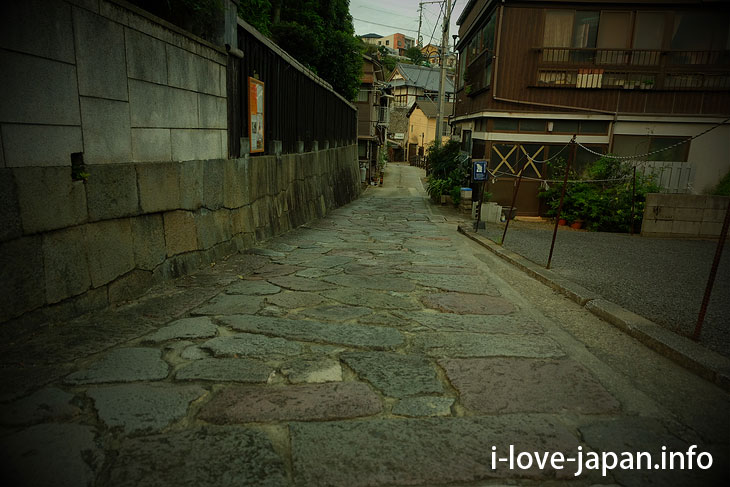 It is characterized by red.
↓
Kokochi Cafe Musubino

It was a holiday when a manager visited.
Sunset reflected in the window was beautiful
▼Kokochi Cafe Musubino
http://www.musubino.net/
↓
Viewing slope
There is a scenic point when climbing a steep slope behind Nethu-no-Yu.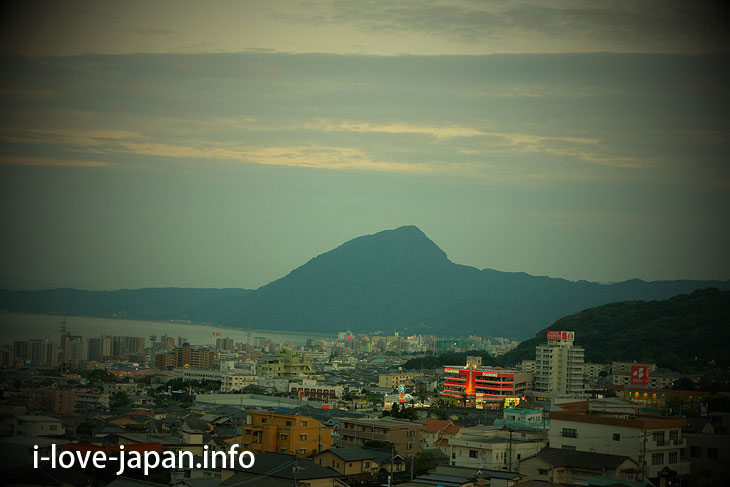 The shining building in front is popular as a pachinko parlor (bitter smile).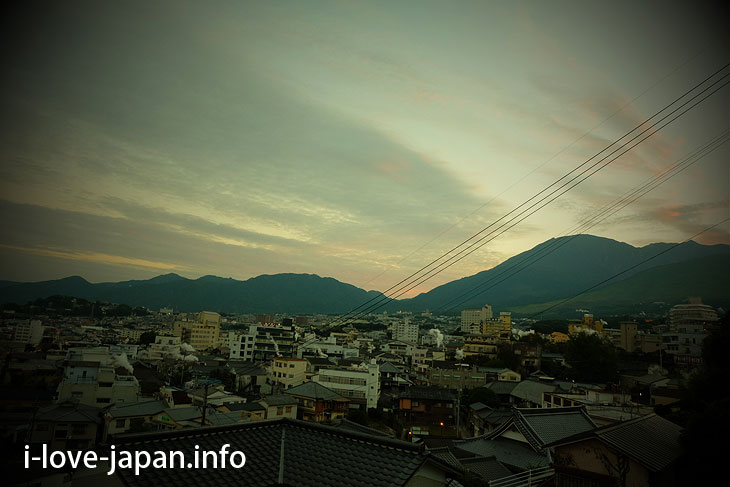 Yukemuri is coming up, and the electric wire directs the atmosphere of "Showa".
↓
【Goal】Kannawa Ginza Street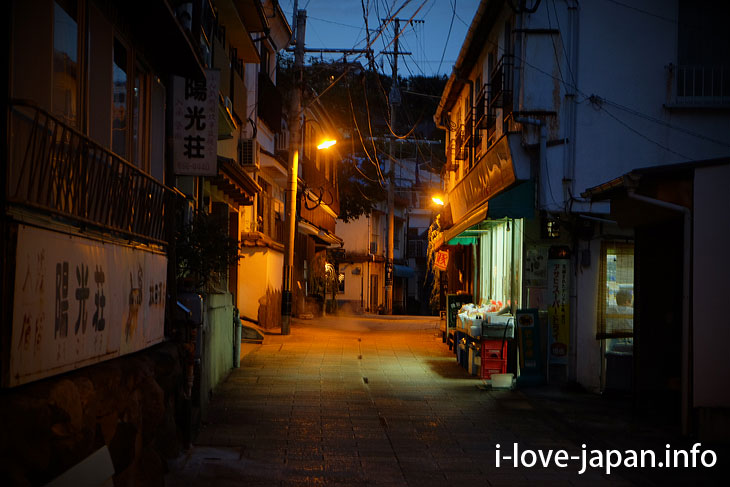 In order to get the ingredients, once passing "Yanagiya" at the accommodation, go to "Kotobuki-ya shop."
Of course I bought a beer with "Hell steaming set"
Can you see that steam is coming from the road?
It is a scenery of a spa town
3.【Homemade】Kannawa Onsen walk map
I will be happy if I can help you (* ̄ー ̄*)
▼Share Japan in 15sec