I enjoyed autumn leaves hiking while enjoying autumn leaves in mitake valley.

1.Front of JR Mitake Station! The entrance to the mitake valley is this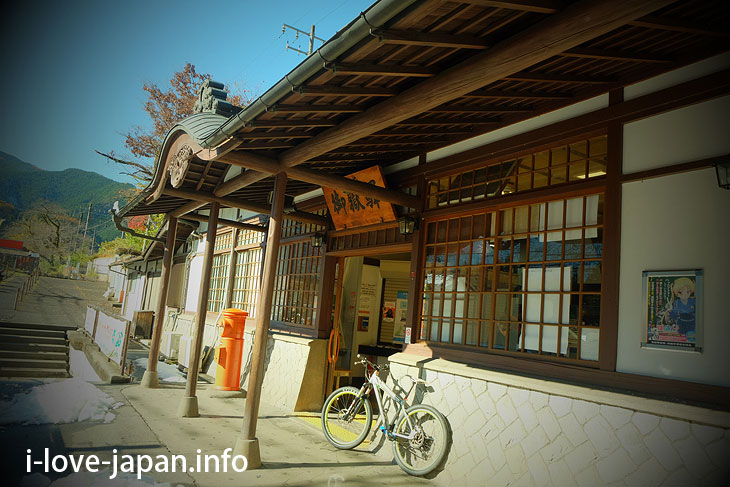 There is "JR Mitake Station" on the back. I see a big bridge (Mitakebashi) in front.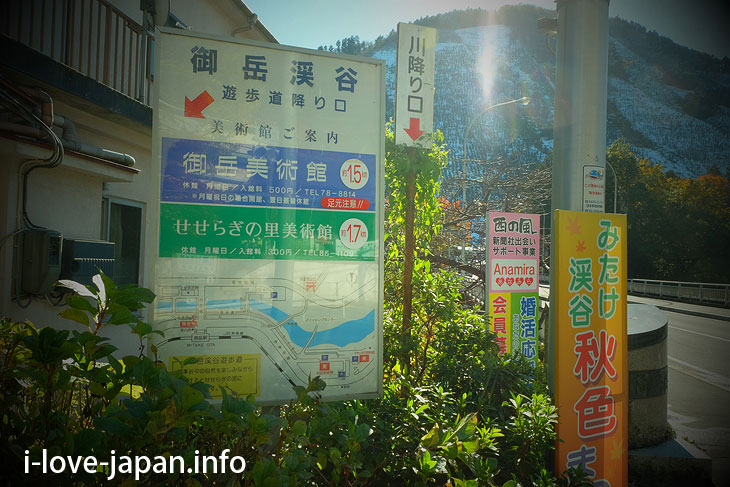 Then you can see the sign on the left on the front of the bridge.
This is the entrance to Mitake Valley.
Let's go down the stairs along the arrows.
2.Mitake Valley Hiking
Once headed for Kamiji bridge(神路橋).
2-1.Mitake garden(御岳苑地) was like a red carpet
I crossed the "Little Bridge of Soma" and went to "Mitake garden".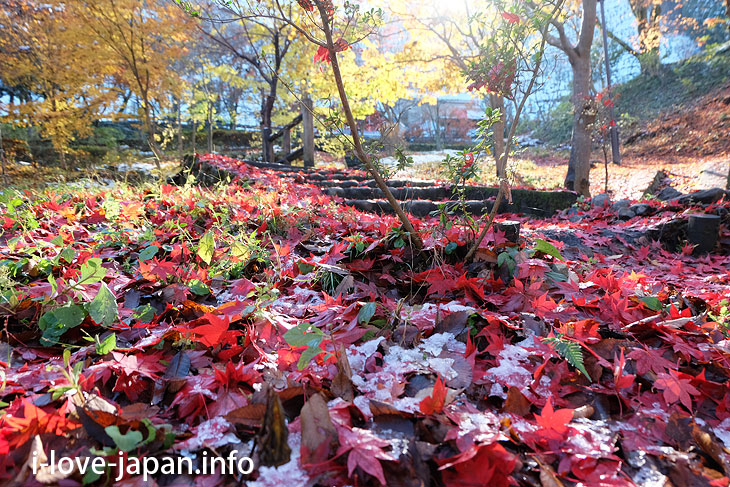 The area was red.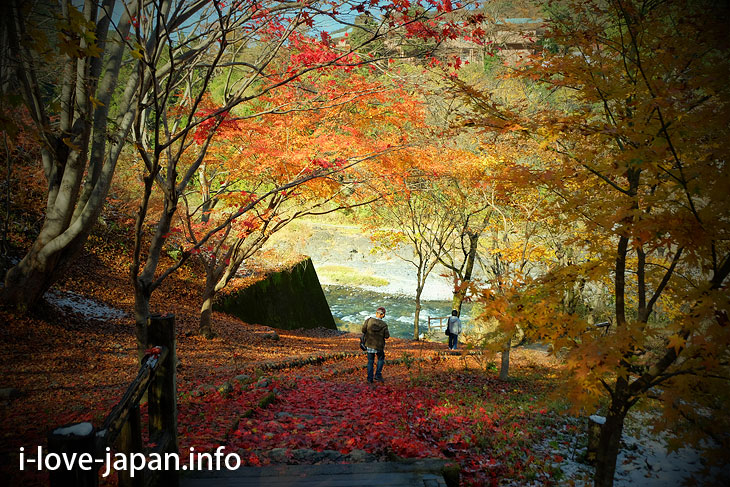 Red × Orange × Yellow tunnelヽ( ̄▼ ̄*)ノ
2-2.Gyokudo Art Museum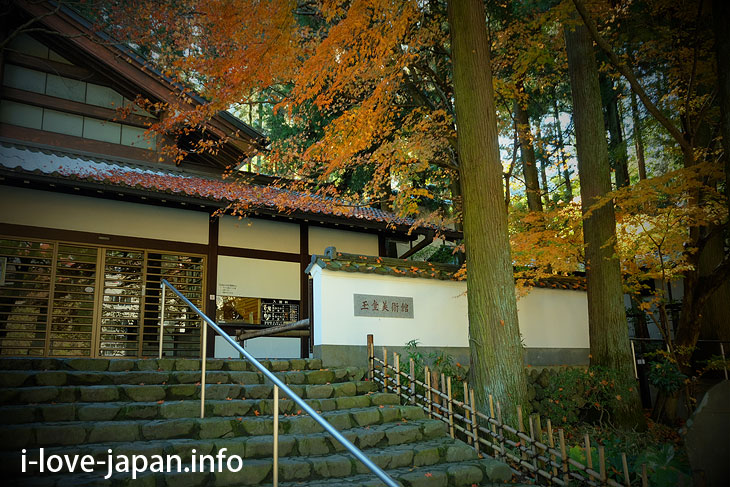 There are several museums in the Ontake Valley.
While hiking, it would be nice to appreciate museums.
2-3.Mitake little breidge area(御嶽小橋エリア)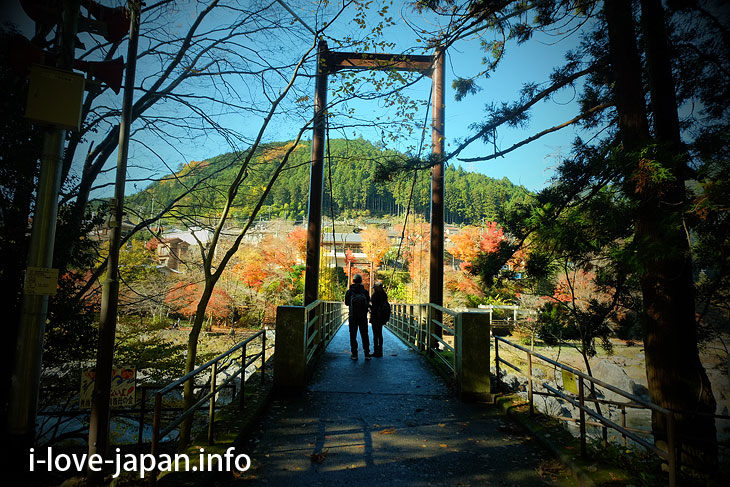 Can you see "snow" piled up at both ends of the bridge?
The railway side of this bridge may be the best view point of the Mitake Valley.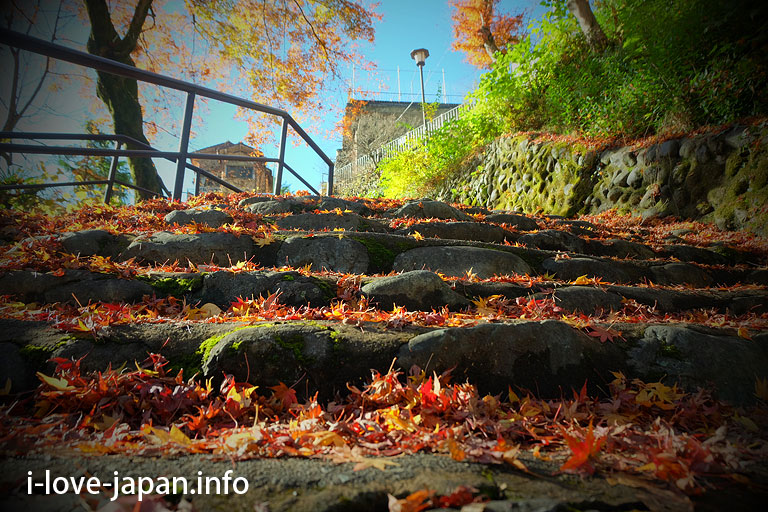 Autumn leaves are also accumulated on the stairs.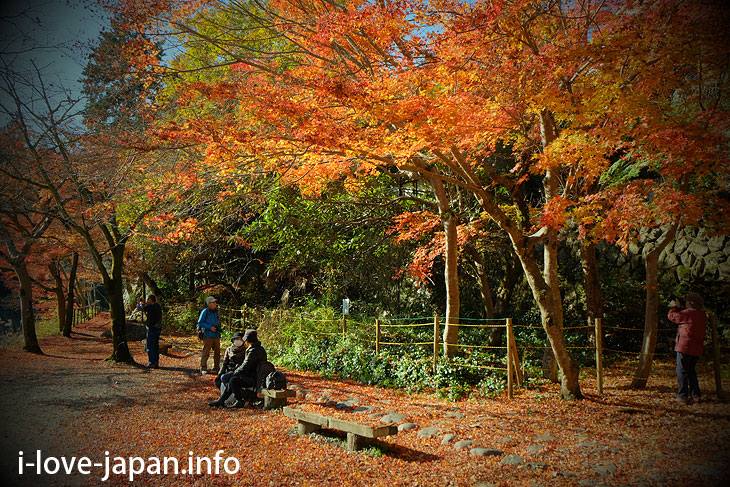 You can relax on the bench while looking at the autumn leaves.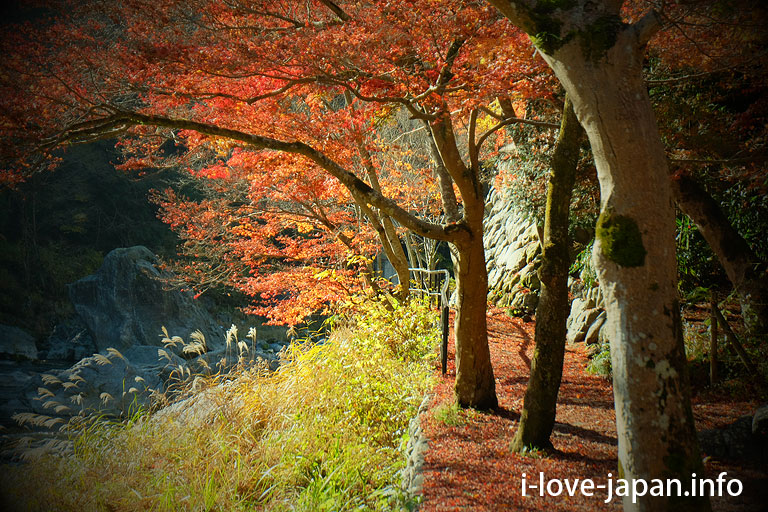 Collaboration of Silver grass and autumn leaves.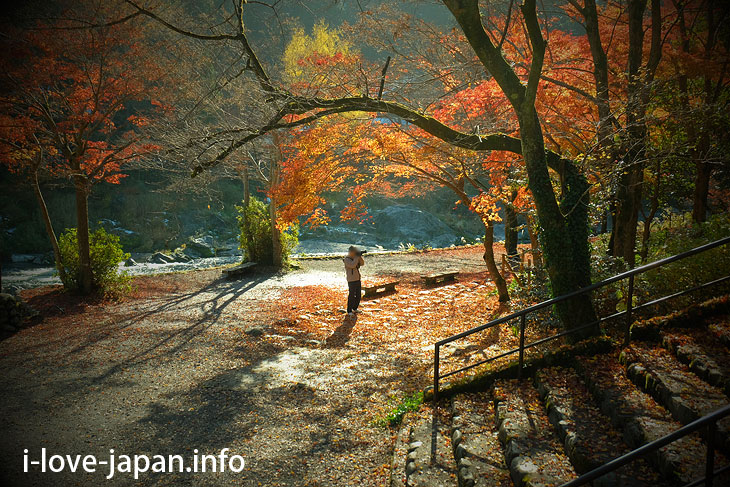 Even though it was before 14 o'clock, the sun is low.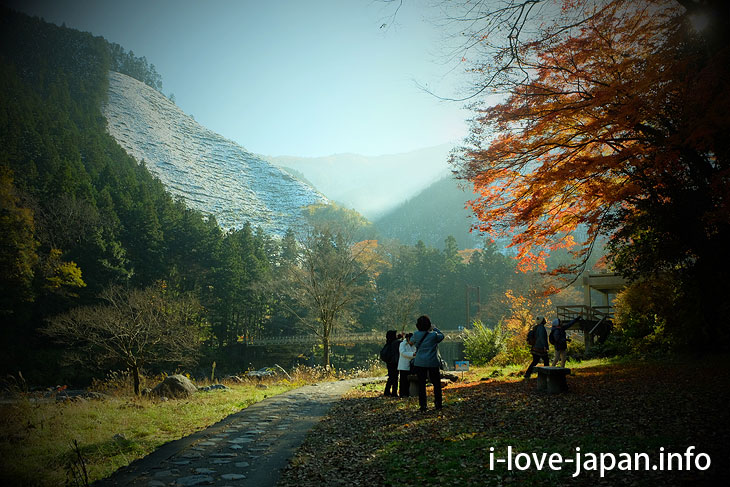 I walked a little towards "Sawai station", and turned around, I could see "white snow", "red autumn leaves", "blue sky" together.
2-4.Unose bridge area(鵜の瀬橋)
2-5.I recommend "Sawanoi garden" for Mitake Valley lunch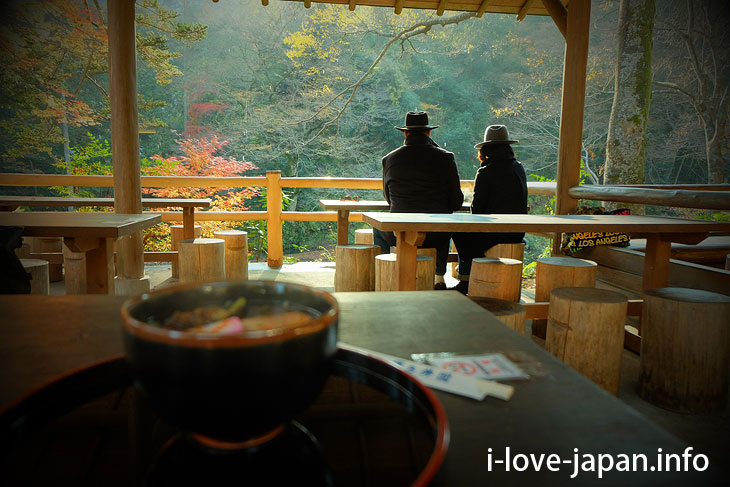 Along the Mitake Valley path there are places where you can take some meals and snacks.
It is good to have a lunch box and eat in places with good views.
But I recommennd "Sawanoi garden".
Because the view is good.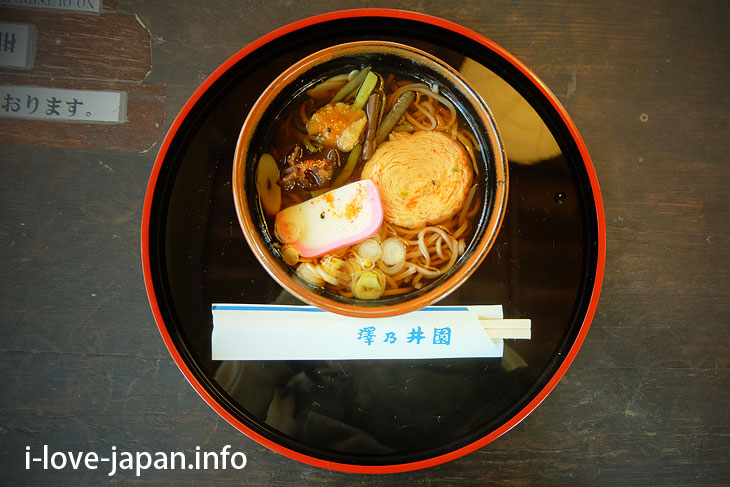 ▼About "Sawanoi garden".
http://www.sawanoi-sake.com/service/sawanoien
I got "Yuba noodle".
3.Kanzan-ji Tample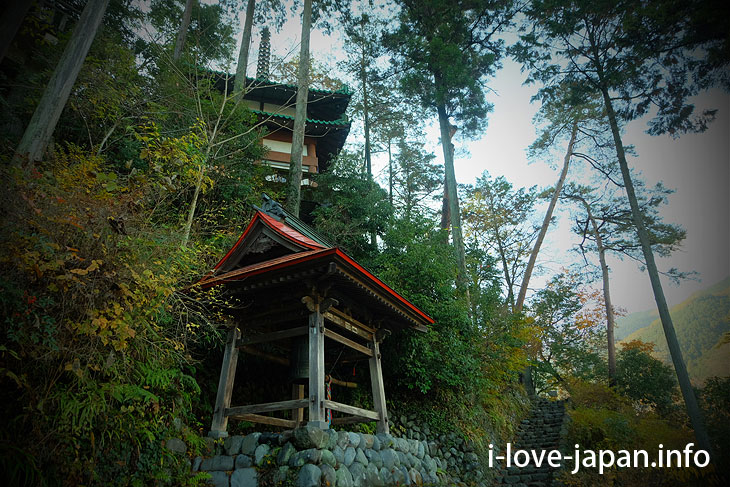 Crossing Kaedebashi(kaede-bridge) from "Sawanoi-en Garden" there is "Kanzan-ji Temple".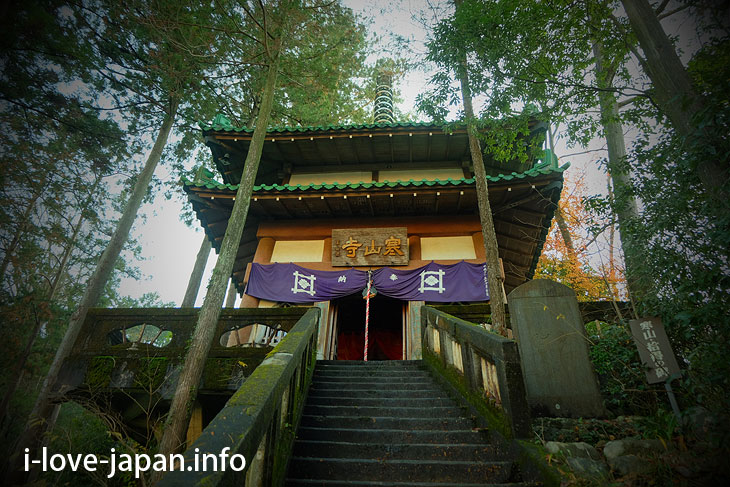 It is small, but,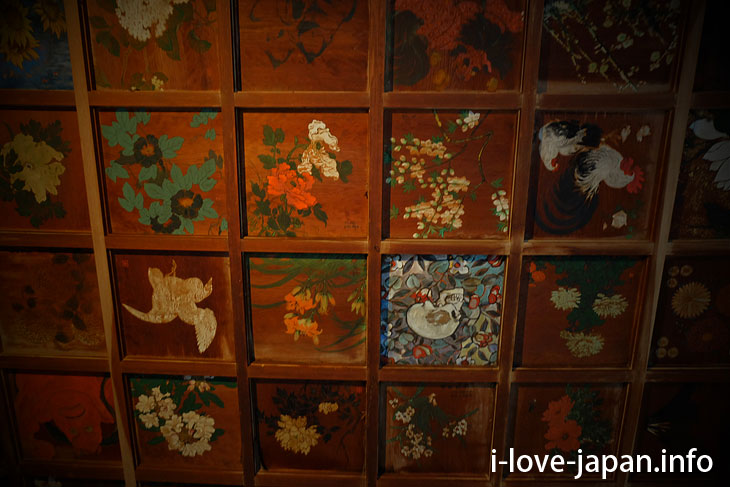 Ceiling painting was wonderful.

It is now closed to traffic.
But there was such a nice way like this.
4.Sawai station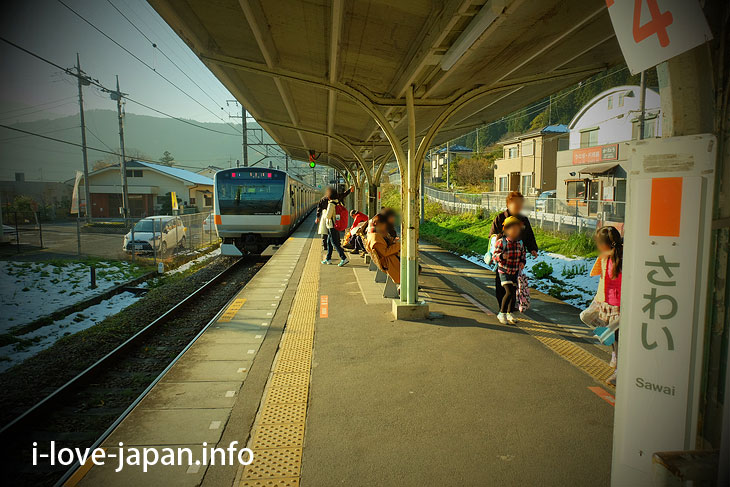 I found a signboard of the Otaki Valley at 12: 29.
It is 15:12 taking pictures at Sawai station.
It was a small trip of 2 hours 43 minutes while taking pictures and eating lunch
▼【Official site】Ome sight seeing
http://www.omekanko.gr.jp/us/us.php
5.Ome Attractions
Recommended sightseeing spots in Ome City
▼Mt.Mitake Autumn leaves(Oume-shi,Tokyo)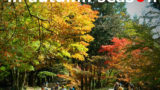 Mt.Mitake Autumn leaves(Oume-shi,Tokyo)
You can go mt.Mitake(known as autumn leaves) in two and a half hours less than from Shinjuku. You can climb in a cabl...
▼Shiofune Kannon-ji Temple' Azaleas(Ome,Tokyo)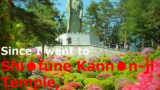 Shiofune Kannon-ji Temple' Azaleas(Ome,Tokyo)
About two hours using public transportation from the center of Tokyo. I visited the azalea sightseeing "Shiofune Kannon...