I went to "Shiba Daijingu Shrine" which is settled in the subway "Daimon station", JR "Hamamatsucho station".




Shiba Daijingu Shrine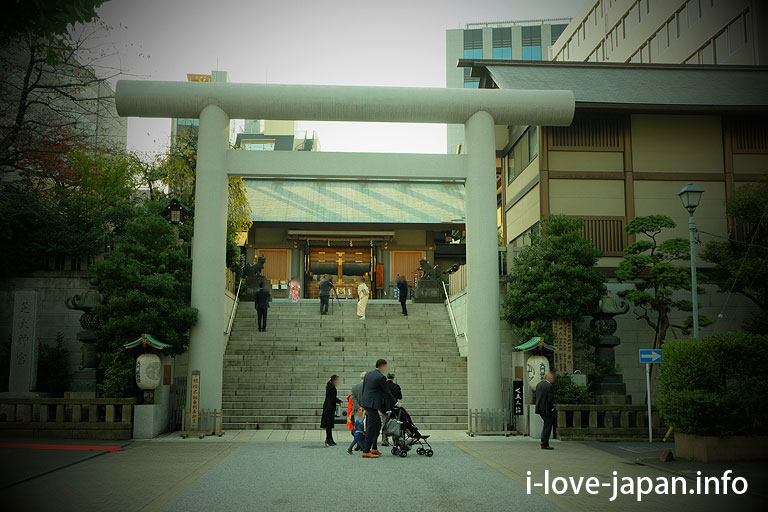 "Shiba Daijingu Shrine" is one of the leading shrines in Tokyo, which has a history of 1000 years.
In the Edo period, "Shiba Daijingu Shrine" gathered common people's faith in Kanto, and received the reverence of many people as "Oise-sama of Kanto".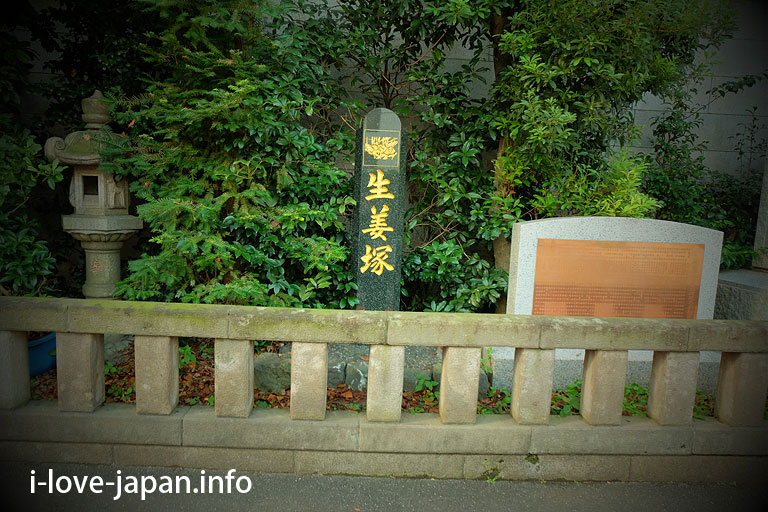 Now it is an office town arond Shiba Daijingu Shrine, there is no ambience.
When it was founded, it seems that the ginger field was flourishing around.
Therefore, ginger was served in front of the gods.
It got a reputation that it will be hard to catch a cold if you eat withdrawal.
And it began to award "Shiba Myoujin Ginger" during the festival period.
Speaking of lucky thing, "Chigi-bako" peculiar to Shiba Daijingu Shrine is a famous Edo representative.
If you are concerned, let's go to Shiba Daijingu Shrine.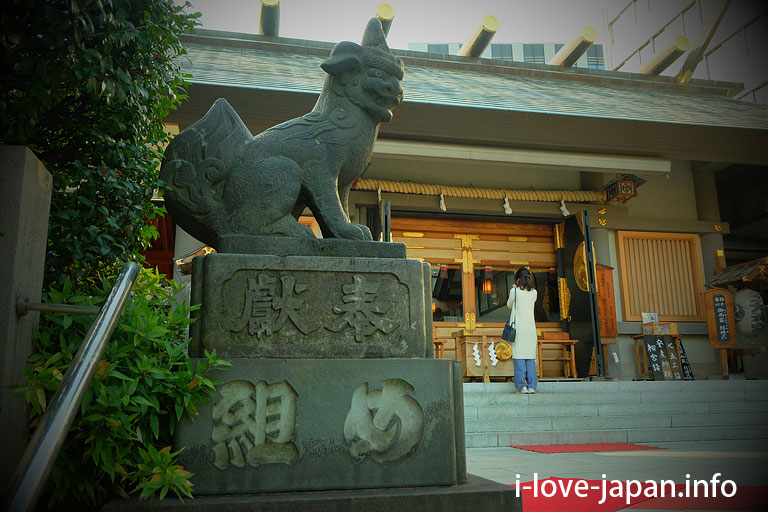 A horn was growing in a lion dog.
▼【Official site】Shiba Daijingu Shrine
http://www.shibadaijingu.com/index.html
Access to Shiba Daijingu Shrine
· JR Yamanote Line · Keihin Tohoku Line "Hamamatsucho" North Exit 5-minute walk
· Toei Subway Asakusa Line · Oedo Line "Daimon" A6 Exit on foot 1 min.
· Toei Subway Mita Line 'Onarimon' 5 minutes on foot
Visit with Shiba Daijingu Shrine
Zojoji Temple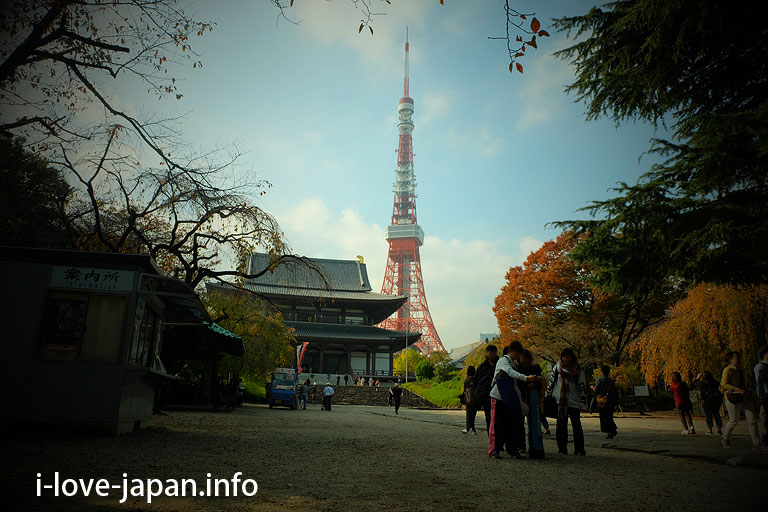 Zojoji Temple has 600 years of history, and is related to Shogun Tokugawa.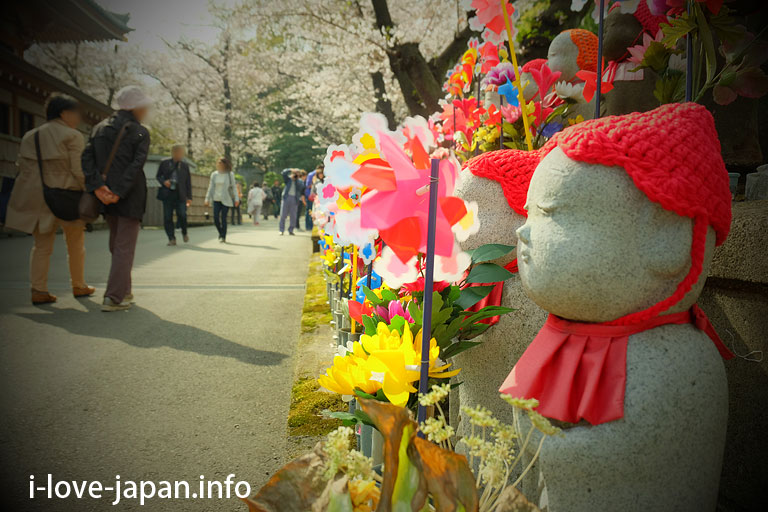 The autumn leaves season is good, but the season of cherry blossoms is also recommended.
▼【Official site】Zojoji Temple
http://www.zojoji.or.jp/
Sanuki Koshiro Inari Shrine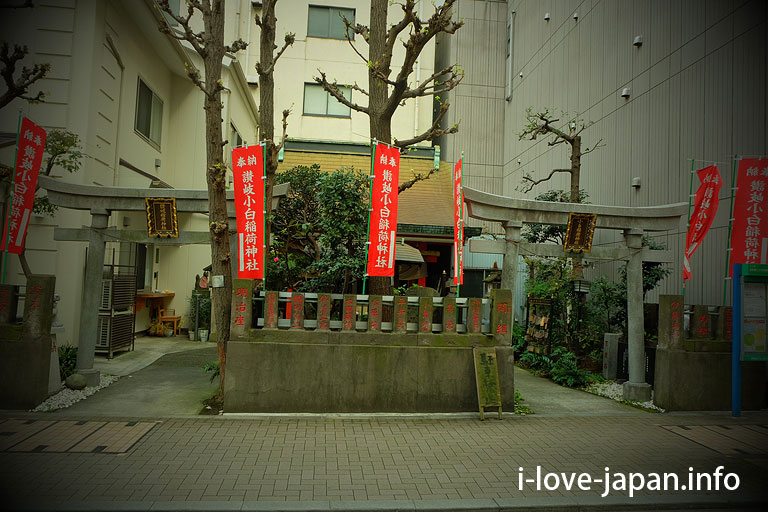 It is a small shrine where Sanuki Inari shrine and Koshiro Inari shrine are enshrined.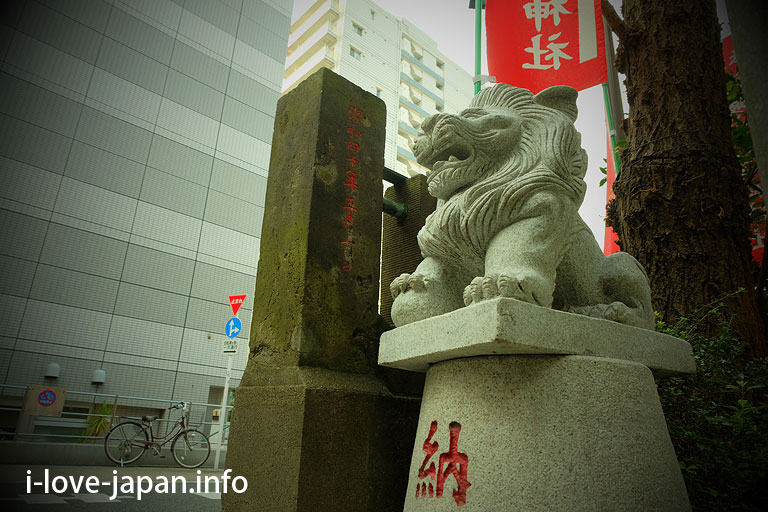 The presence of a lionic dog was a lion.