I visited "Oji Shrine" in "Tour of Tokyo Ten Shrines", I found that there was "Oji Inari shrine" nearby.
It has been "Leader of Inari shrine in Kanto" it seems that it has been popular with the common people since the Edo period.
The main approach is only available on Saturdays, Sundays and holidays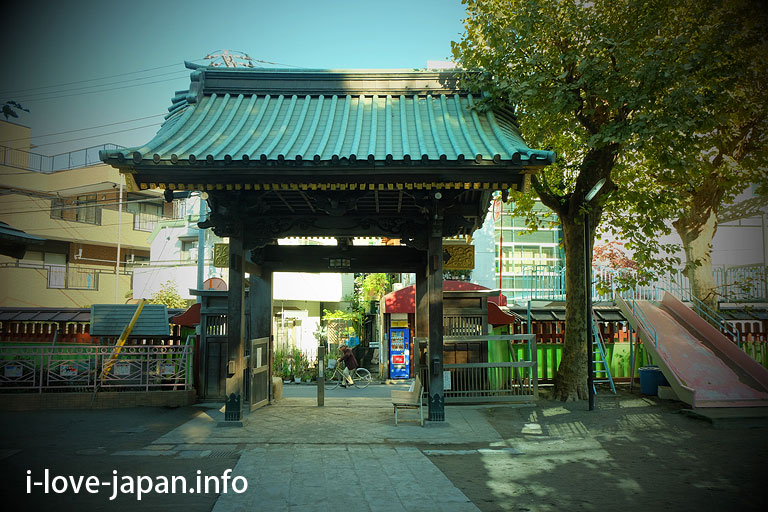 You will reach "Oji Inari shrine about 10 minute walk from Oji Station.
I took this picture from the entranceway, looking back to the front gate.
Can you see the slide on the right side?
Actually, This main approach is in the nurseries (kindergarten).
So it is impossible for ordinary people to enter a weekday.
Let's visit Saturdays, Sundays, holidays, if you want to walk this main approach.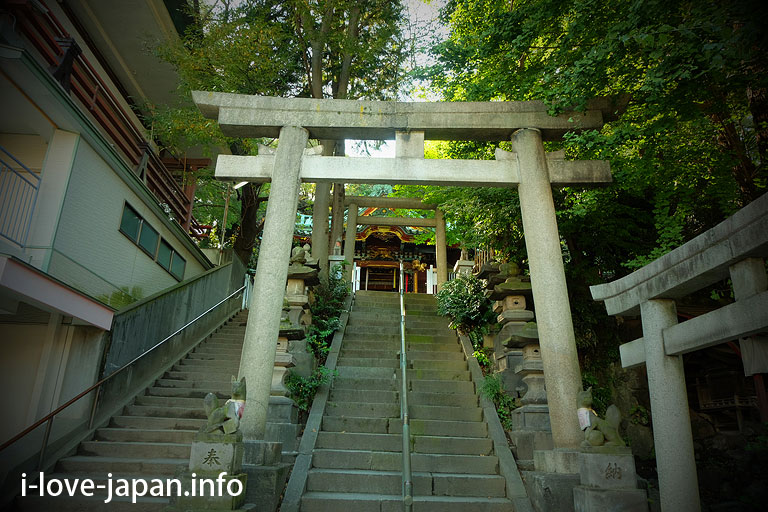 You climb the stairs of main approach,there is a hall of worship.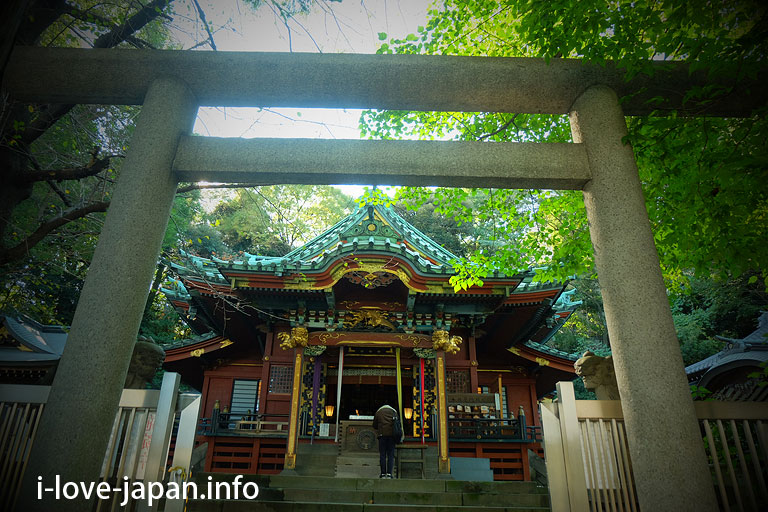 Red x gold, solemn and gorgeous.
Lots of red torii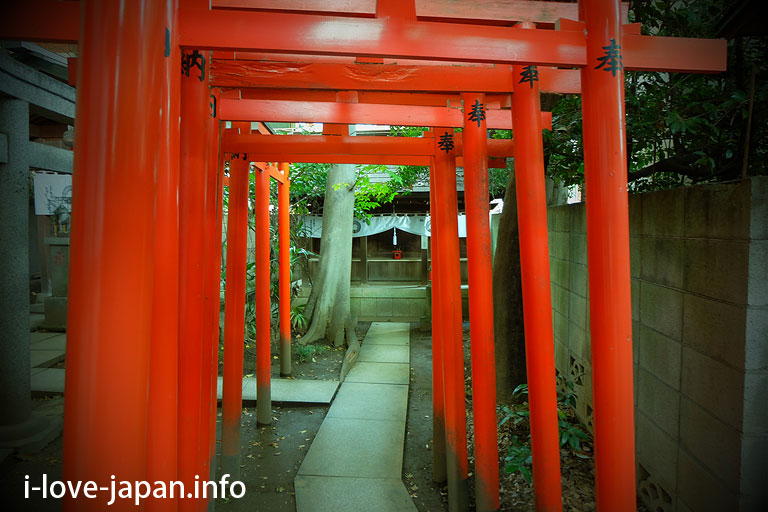 Going to the back of the hall of worship, You can see the red torii tunnel.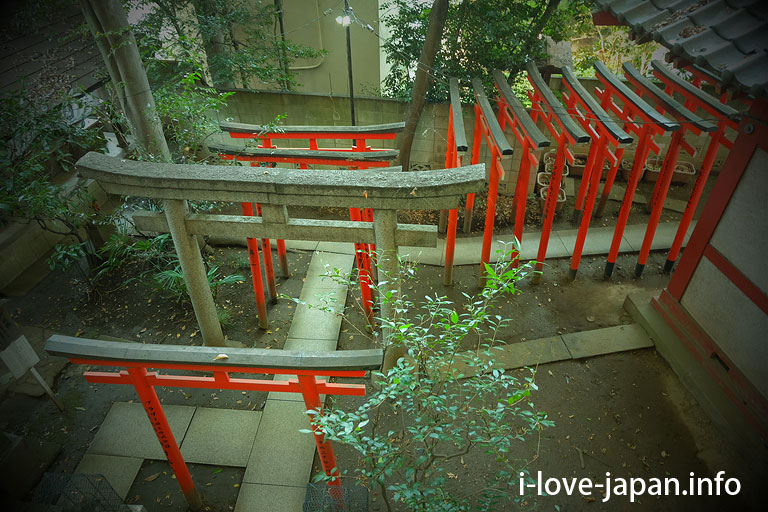 Looking from the top, They are like this.
Oishi-sama(Ceremonial stone)

Praying of your wishes, you lift 'Oishi-sama(Ceremonial stone)' .
When you try to lift this "Oishi-sama", if it is lighter than the imagination, it is easy for the wish to come true, if it heavy, it is hard.
Fox holes(house) site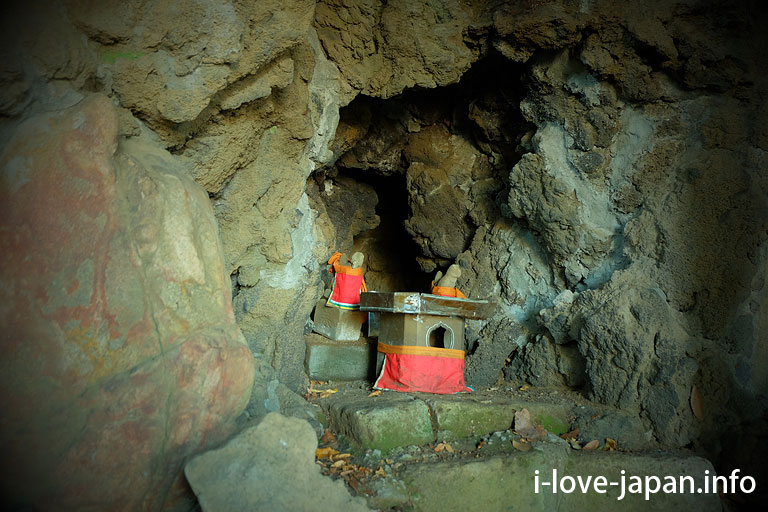 It is said that foxes have lived in this hole.
Not only here, did foxes live here and there a long time ago?
With a wish to the doll of the fox, dedicated to "Oishi-sama"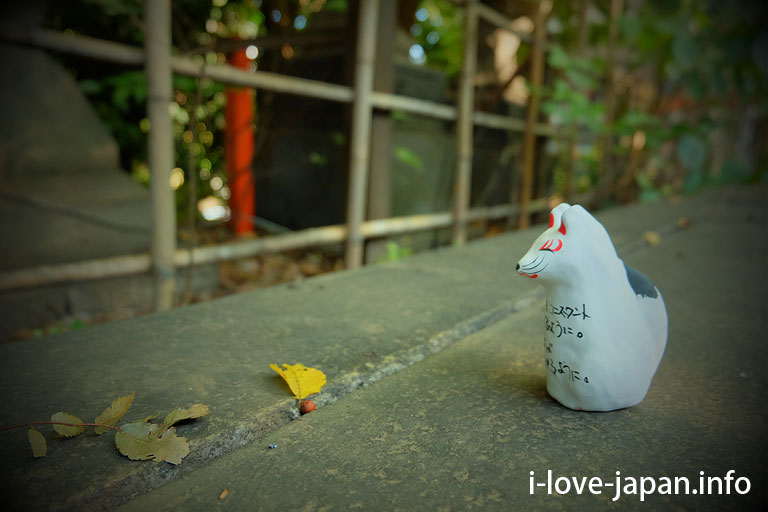 Among the amulets or ema and so on, I recommended this fox doll.
It is okay to dedicate it to the "Oishi-sama" even if you can take it home.
I gave a wish to the fox doll and dedicated it.
【New Year's Eve】 Fox Parade
There is a legend that the fox of the Kanto area gather under "Enoko" and arranges their dresses and worships the Oji Inari shrine .
Participants recreate the legend with a fox's costume (makeup).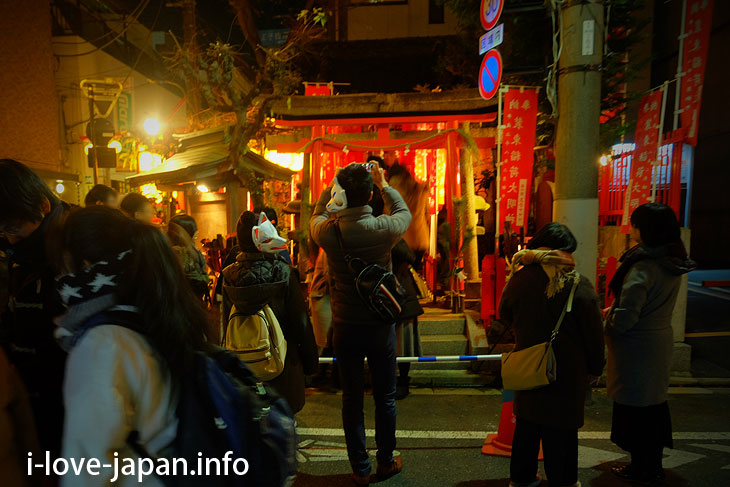 The participants who dressed as a fox walks from the "Shozoku Inari Shrine" (▲above) to Oji Inari Shrine.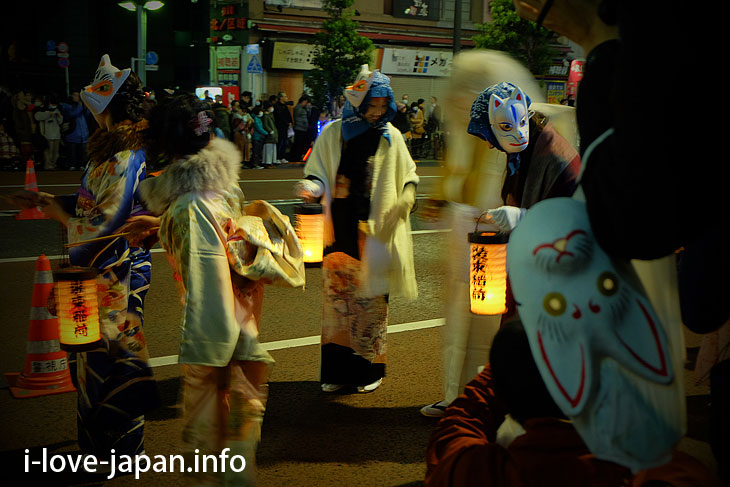 You can enjoy a fantastic world like a fox's magical power.
Since it is a chance once a year, don't miss it!!
Access to Oji Inari shrine
・JR Jyujyo Station 16 min. On foot
・Oji Station 8 min. On foot