Sannou Torii gates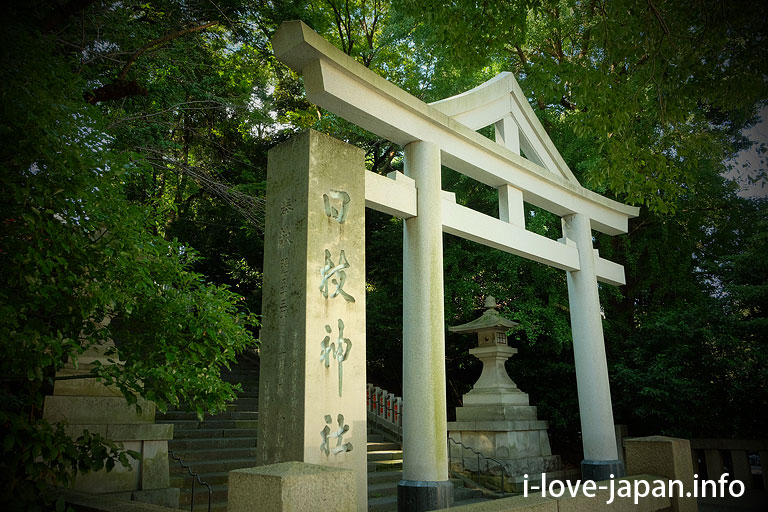 Hie Shrine has a unusual great torii gates.
Something like a mountain is on top of the general torii.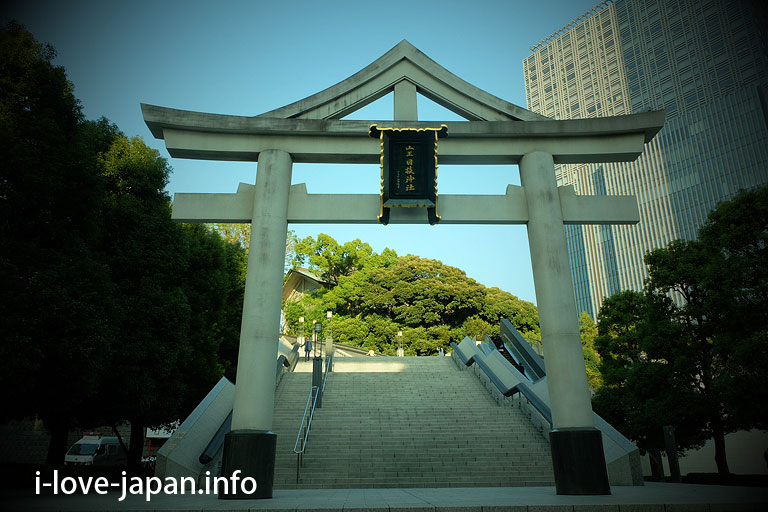 "Sanno torii" at Sotobori-Street.
From the moment you came through the torii, the noise of the city goes away.
This type of Torii gate is called "Sannou-torii".
It is said that represents the coalescence of Buddhism and Shinto.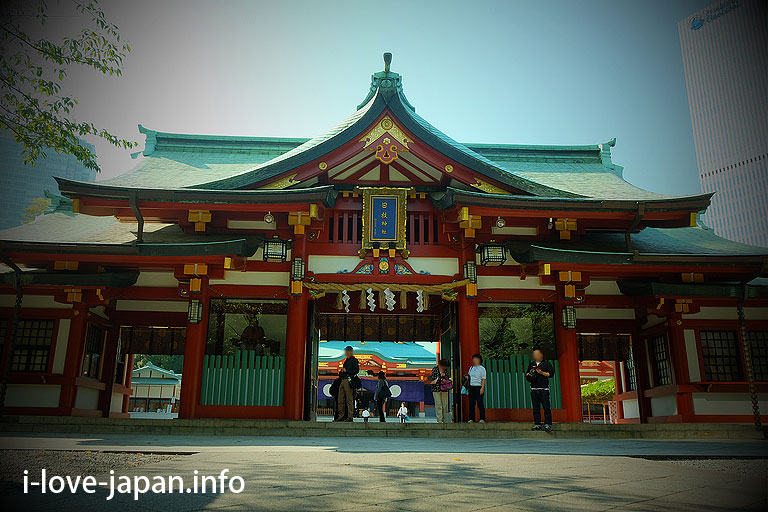 The god of Hie shrine has been revered as the god of Amulet, easy delivery, marriage, business prosperity.
Let's pray.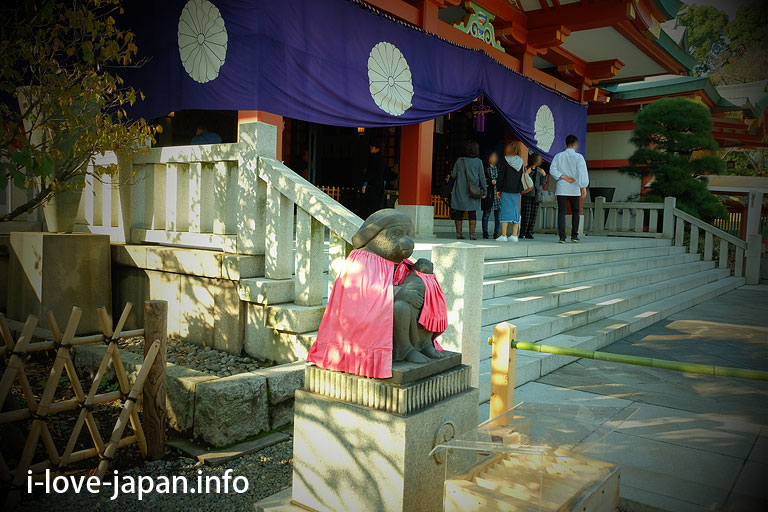 Monkey was famous when speaking Hiyoshi from long ago.
It seems that the monkey came to be treasured as a "symbol of amulet".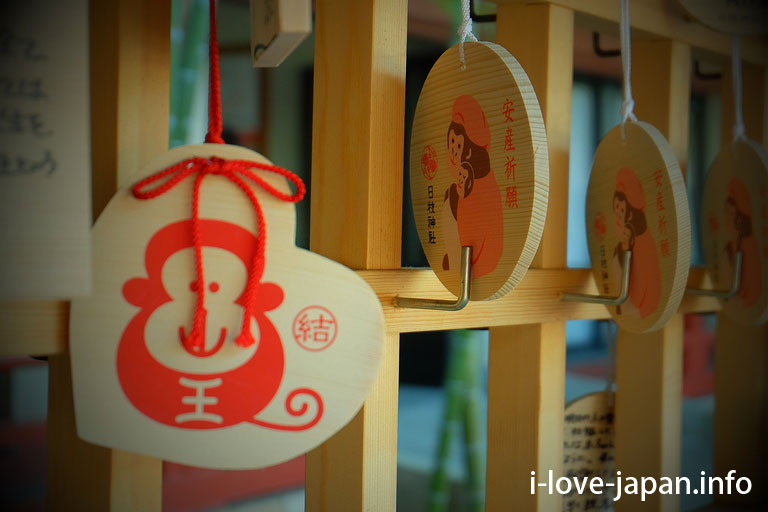 "Hie Shrine" is a "spirit company" of "Hiyoshi Taisha".
You see Monkeys here and there.
Red toriis in Sannou-Inari-Shrine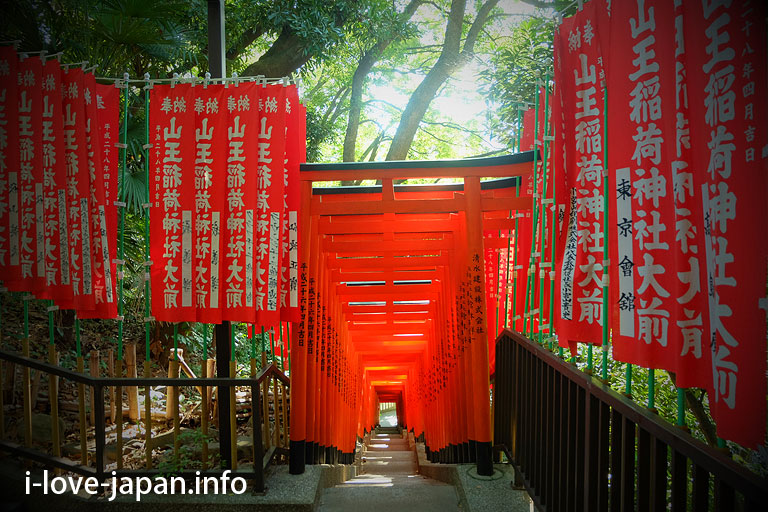 The road approaching of Sannou-Inari-Shrine has many red torii gate.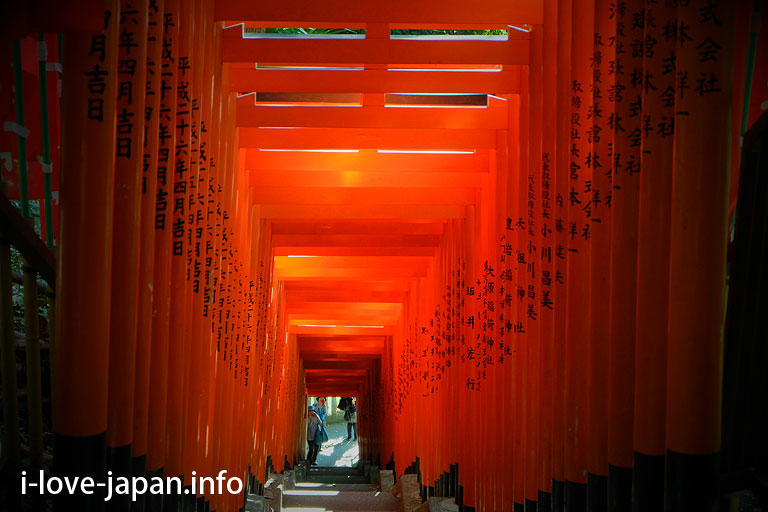 They are amazing!!
Access to Hie Shrine
Because it is in the city center, access by train (subway) is recommended in the traffic jam knowing
Chiyoda Line(Subway) Akasaka Station (Exit 2) 3-minute walk
Nanboku Ginza lin(Subway)Tameikesanno (exit 7) 3-minute walk
Chiyoda Line(Subway)Kokkaigijidomae (Exit 5) a 5-minute walk
SuGinza Line, Marunouchi Line(Subway) Akasakamitsuke (exit 11) 8-minute walk