Autumn Leaves Spots season in Tokyo is from early November to from through early December.
I will recommende autumn leaves spots in Tokyo.

1.Shinjuku Gyoen in Autumn( shinjuku-ku,Tokyo)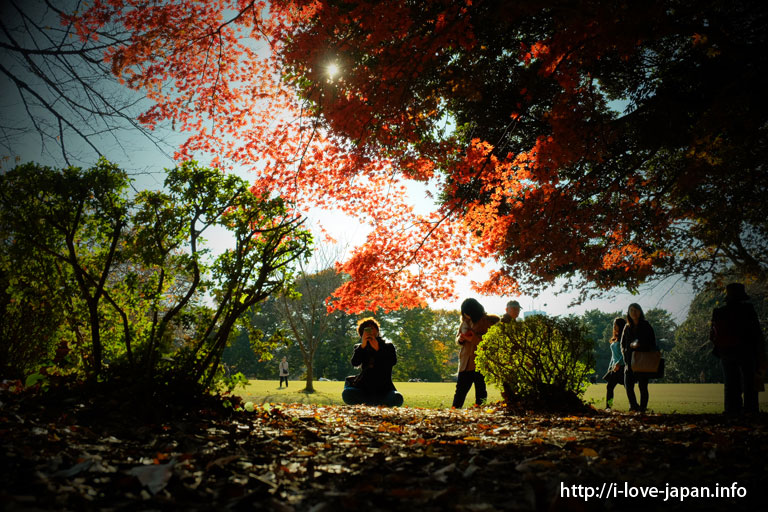 →【More photos】Shinjuku Gyoen in Autumn
You can walk fron Shinjuku station to Shinjuku Gyoen in ten minutes.
▼Shinjuku Gyoen National Garden, Ministry of the Environment
https://www.env.go.jp/garden/shinjukugyoen/english/index.html
2.Yoyogi Park Autumn Leaves(shibuya-ku,Tokyo)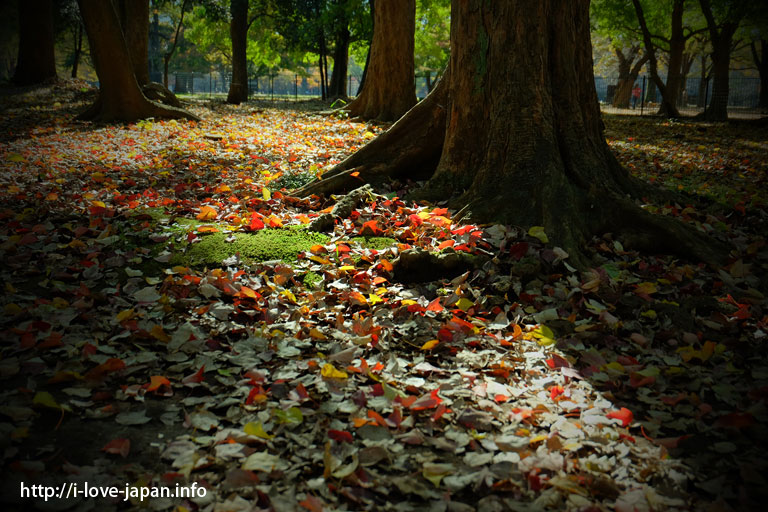 →【More photos】Yoyogi Park Autumn Leaves
You can enjoy Colorful fallen leaves.
▼how to get to yoyogi park
http://www.tokyometro.jp/en/attractions/yoyogi_park/
3.Mt.Mitake Autumn leaves(Oume-shi,Tokyo)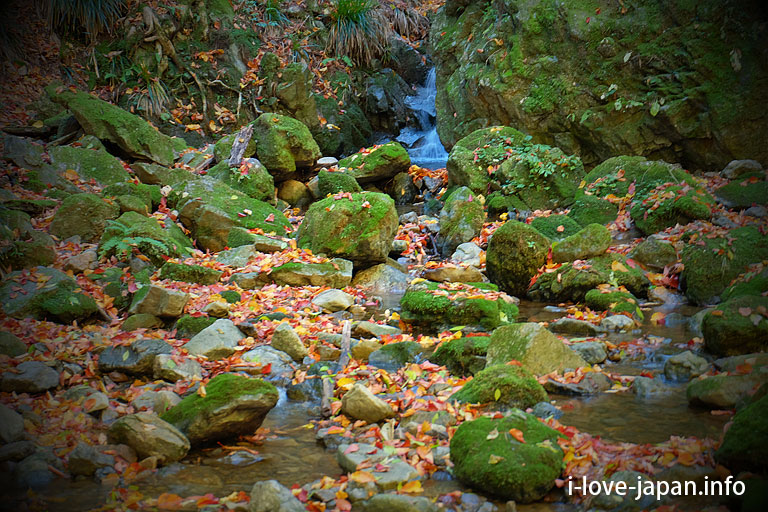 You can go mt.Mitake(known as autumn leaves) in two and a half hours less than from Shinjuku.
→【More photos】Mt.Mitake Autumn leaves(Oume-shi,Tokyo)
▼MitakeTozan Railway
http://mitaketozan.co.jp/eng2014/
4.Gingko lined street at Meijijingu Ganen(Shinjuku-ku,Tokyo)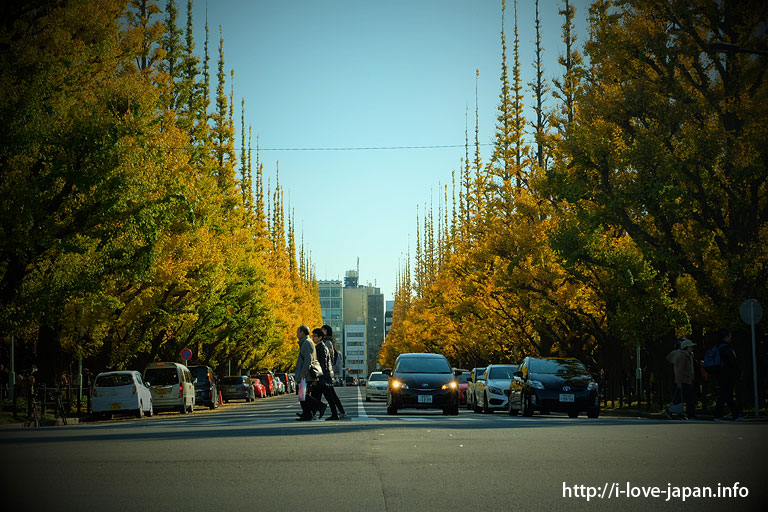 Ginkgo trees of Meiji Jingu dyed in yellow when it comes to autumn.
You can see the Meiji Memorial Picture Gallery,the back of the ginkgo tree-lined.
→【More photos】Gingko lined street at Meijijingu Ganen
▼Access to Meijijingu Ganen(Bunkyo-ku, Tokyo)
http://www.meijijingugaien.jp/english/access-map.html
5.Koishikawa Korakuen Gardens
▼Koishikawa Korakuen Gardens

6.Gotokuji Temple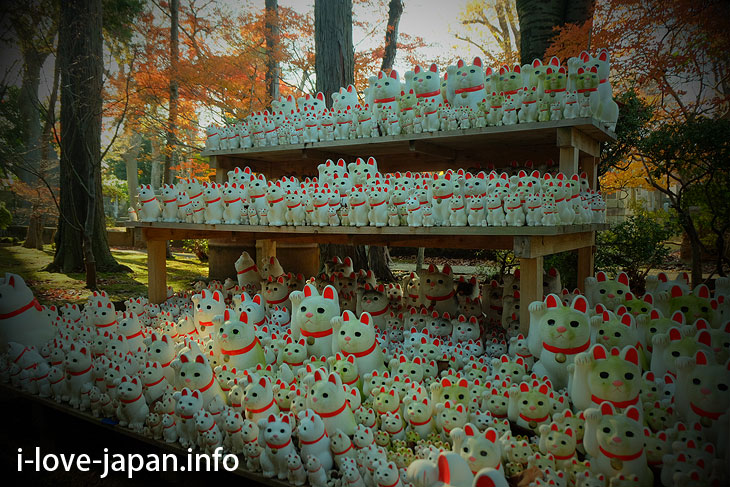 "The lucky cat" is an ornament that invites happiness.
The temple, where "lucky cats" are dedicated a lot is "Gotokuji Temple".
→【More photos】A temple with lots of lucky cats "Gotokuji Temple"(Setagaya-ku,Tokyo)
▼Access to Gotokuji Temple
Odakyu Line "Gotokuji Station" 13 minutes on foot
Setagaya line "Miyanosaka Station" 3 minutes on foot
7.Otaguro Park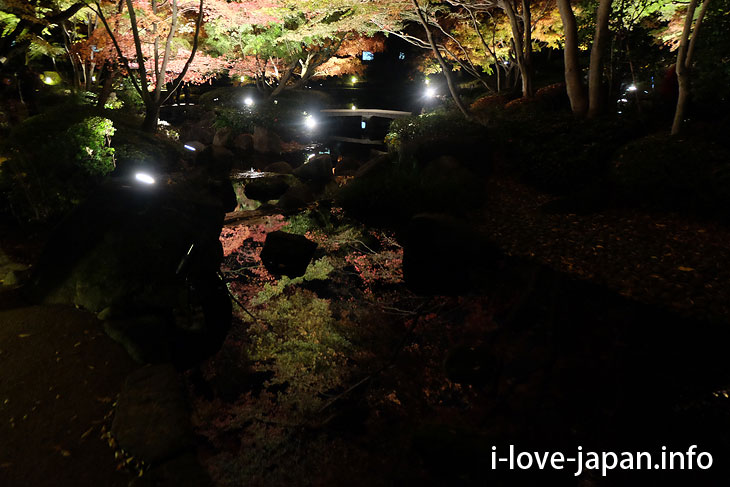 We can arrive at "Ogikubo Station" at 2 stations 8 minutes from Shinjuku Station (Central Line Rapid).
It takes about 8 minutes on foot from there (Mr.Google says, there is "10 minutes" on the official website) , you will reach "Otaguro Park"
→【More photos】20 minutes from Shinjuku! Autumn leaves light up at Otaguro Park (Suginami-ku, Tokyo)
▼Access to Otaguro Park
About 10 minutes on foot from JR · Tokyo Metro Marunouchi Line Ogikubo Station South Exit
▼ 【Official site】 Suginami Ward Otada Park
http://www.hakone-ueki.com/sub/index.htm
8.Rikugien Garden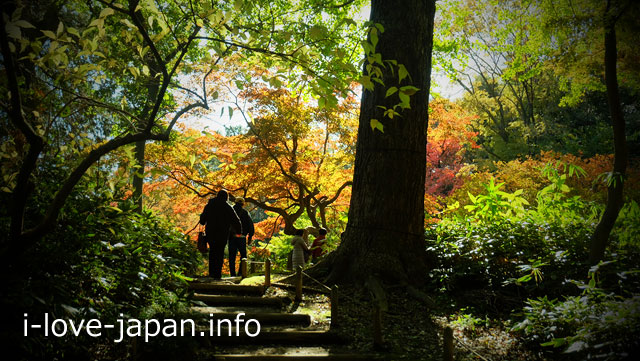 This garden is a typical example of the famous gardens of Edo Period. In the Meiji Period.
Known for weeping cherry blossoms, it is also recommended during the autumn season.
▼Cherry blossoms in spring (from the end of March to the beginning of April)
https://i-love-japan.info/?p=94
▼【Official site】Rikugien Garden
https://www.tokyo-park.or.jp/teien/en/rikugien/
9.Kyu-Furukawa Gardens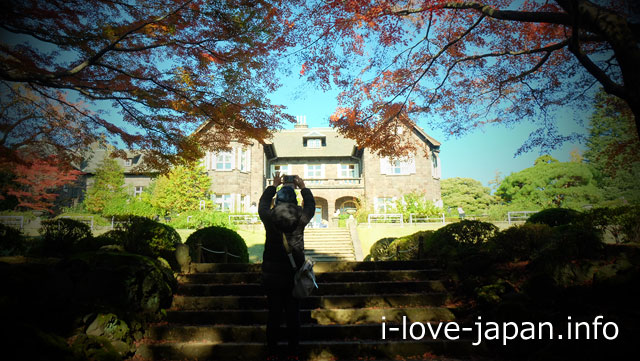 The Western-style residence was built on a small hill.
The Western portion of the garden was located on the slope and, on the lower level of the grounds, the Japanese garden was created.
▼【Official site】Kyu-Furukawa Gardens
https://www.tokyo-park.or.jp/teien/en/kyu-furukawa/index.html
10.Tonogayato Garden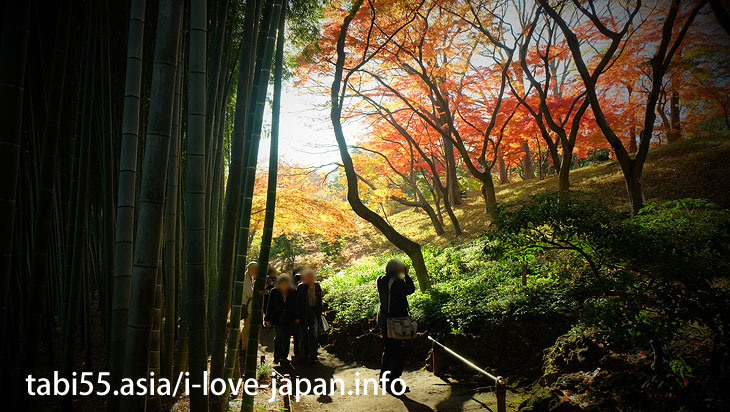 Nature of the terrain of Musashino, that was take advantage of the valley made the cliff of the terraces "stroll ponds garden".
▼【Official site】Tonogayayo Teien Park
https://www.tokyo-park.or.jp/park/format/index036.html
11.Mitake Valley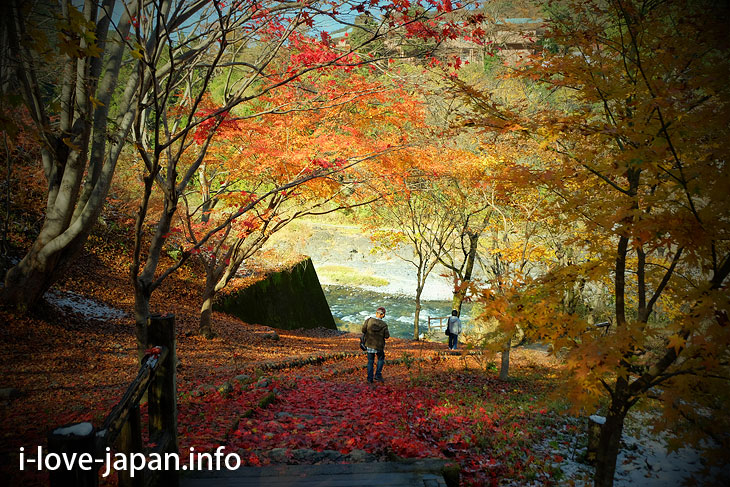 I enjoyed autumn leaves hiking while enjoying autumn leaves in mitake valley.
→【More photos】Autumn leaves hiking in Mitake Valley (Ome-shi, Tokyo)
▼【Official site】Ome sight seeing
http://www.omekanko.gr.jp/us/us.php
【MAP】Autumn Leaves Spots in Tokyo