Ginkgo trees of Meiji Jingu dyed in yellow when it comes to autumn.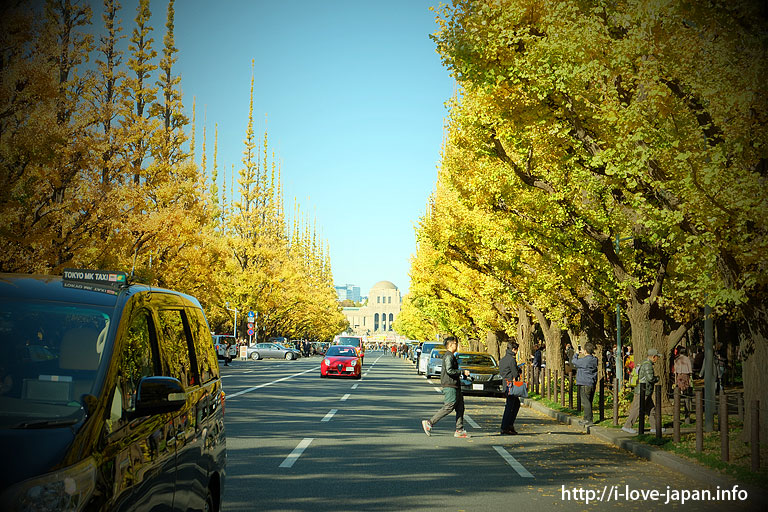 You can see the Meiji Memorial Picture Gallery,the back of the ginkgo tree-lined.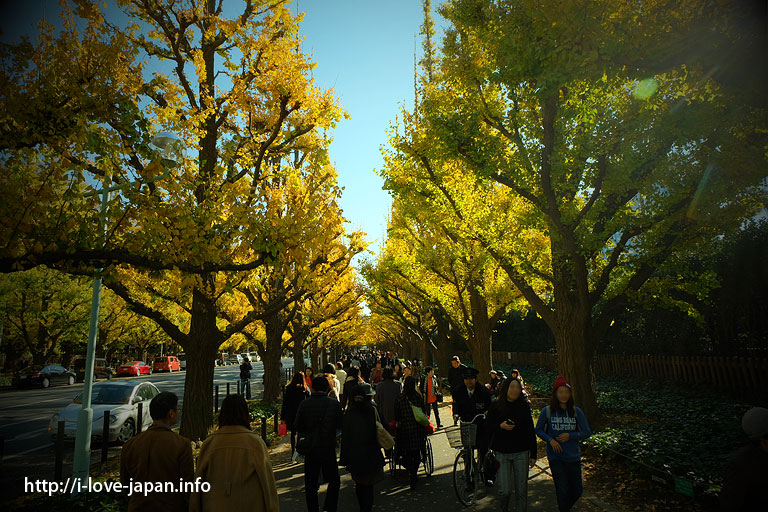 You can walk along(in) the ginkgo tree-lined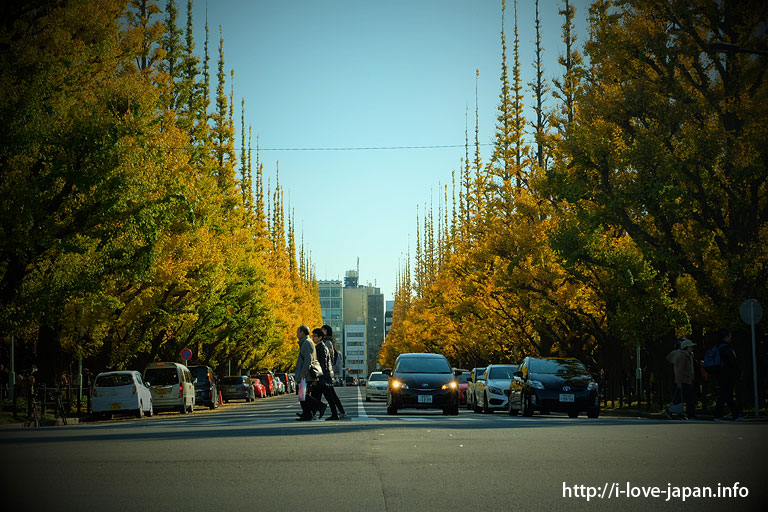 Looking back, you can see this kind of scenery.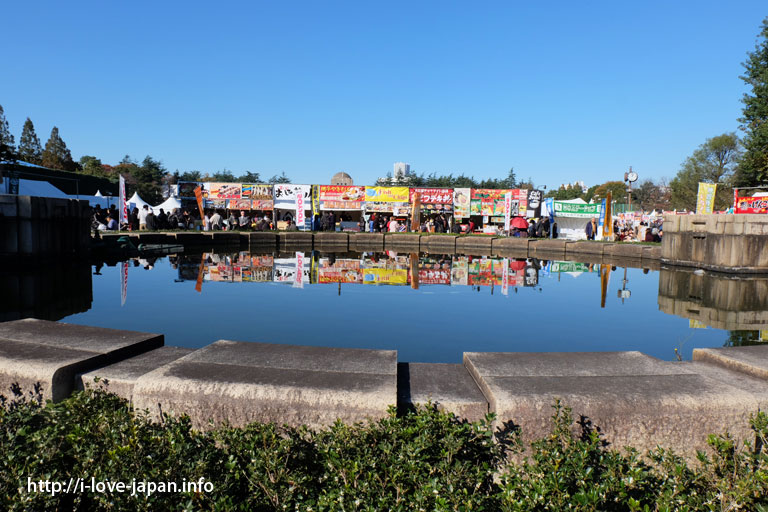 The season of autumn leaves, stalls will be set up a lot.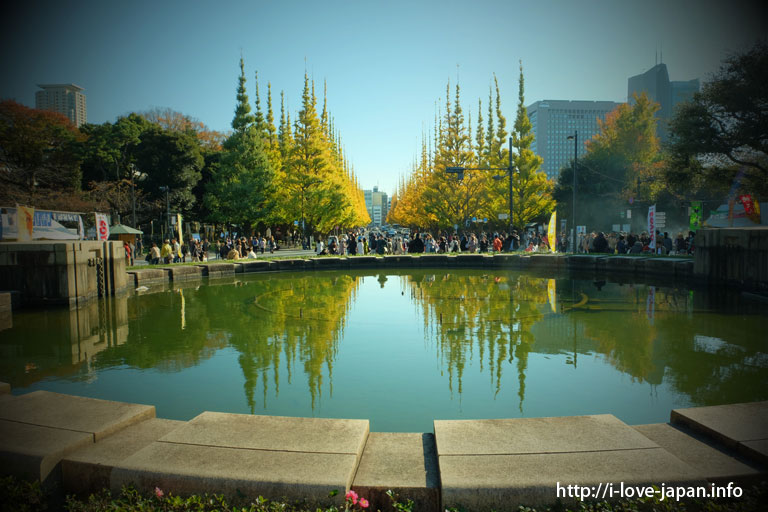 Ginkgo trees reflected in the pond is beautiful.
December 1,2015
▼Access to Meijijingu Ganen
http://www.meijijingugaien.jp/english/access-map.html