Fushimi Inari Shrine (Fushimi Inari Taisha) in Kyoto is famous the walking path with many red torii gates.
The scale is not so large that There are many shrines with many red torii gates in Japan.
I will show you some of them.

1.Shrines with Many Red Torii Gates in Tokyo
1-1.Hanazono Inari Shrine(Ueno)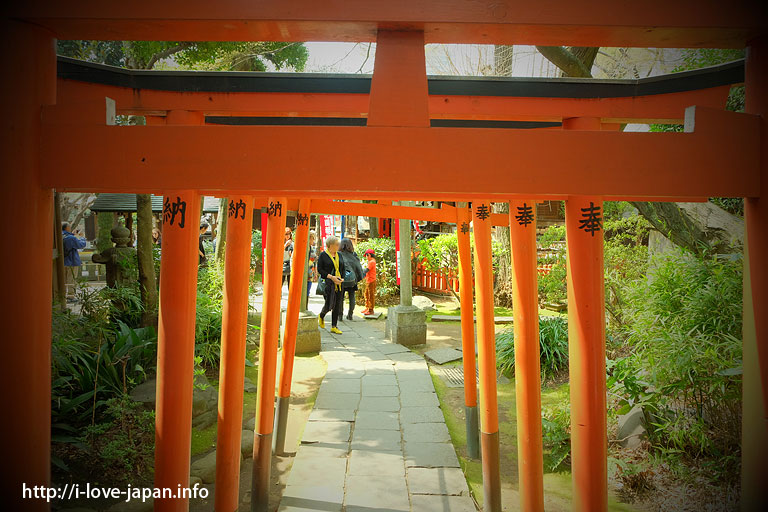 There is the Hanazono Inari Shrine in Ueno Park known as Sakura sight seeing spot.
I recommend you go there in spring.
▼ I visit Hanazono Inari Shrine(Ueno) in Sakura season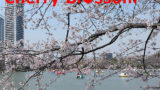 Ueno Park Cherry Blossom Spot (Sakura)
From the end of March to the beginning of April , you can enjoy the cherry blossoms at the Ueno (Sakura) area. I will r...
1-2.Takeyoshi-Inari-Shrine in Kishimojin(Toshima-ku)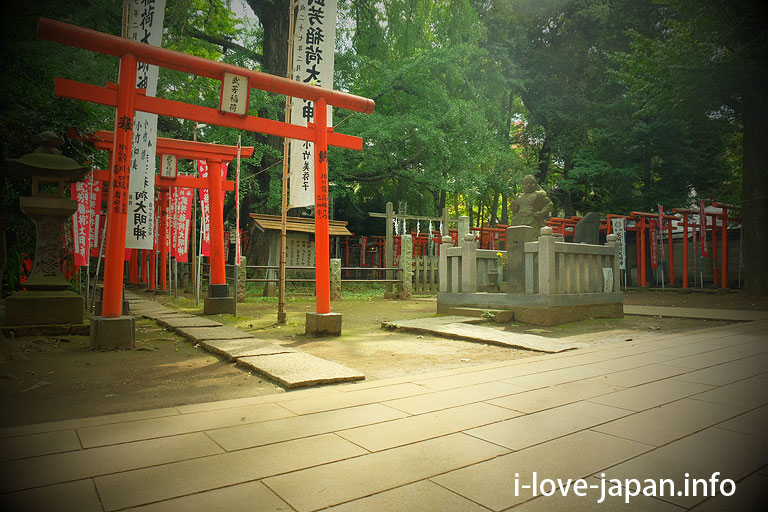 There is "Takeyoshi Inari Shrine" in "Kishibojin" in the Zōshigaya .
Red toriis are located so as to surround the large maidenhair tree .
You can go around Red toriis tunnel.
▼鬼子母神へようこそ(Japanese Only)
http://www.kishimojin.jp/
---
1-3.Akasaka-ouji-inari-jinja in Nogi Shrine(Akasaka,Minato-ku)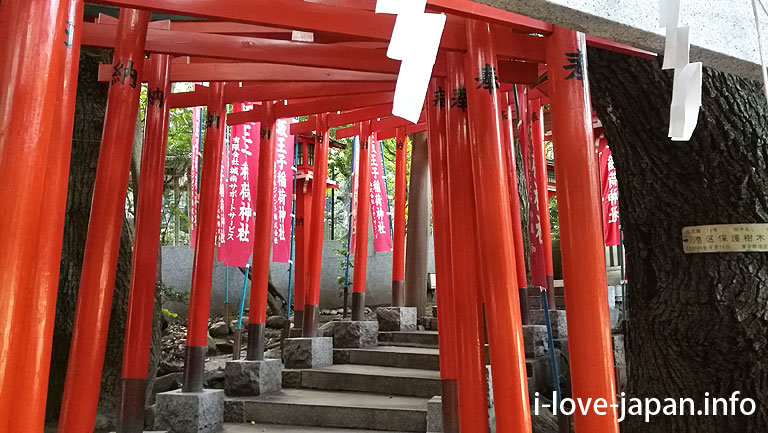 This shrine was dedicated to Nogi generals and his wife that has been achieved own blade for the Emperor Meiji.
Since walking distance from the fashionable spot "Akasaka",Let's go here!
▼Nogi jinja sharine
http://www.nogijinja.or.jp/english/
1-4.Itoku-Inari-Shrine in Hanazon Shrine(Shinjuku-ku)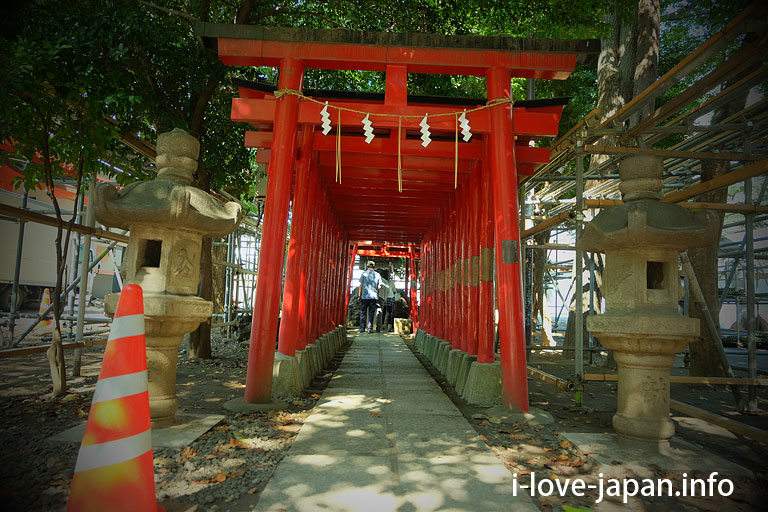 You can walk here from Shinjuku-Station.
▼Hanazon Shrine(Japanese Only)
http://www.hanazono-jinja.or.jp/mt/top/
1-5.Otome-Inari-Shrine in Nedu Shrine(Nedu Bukyo-ku)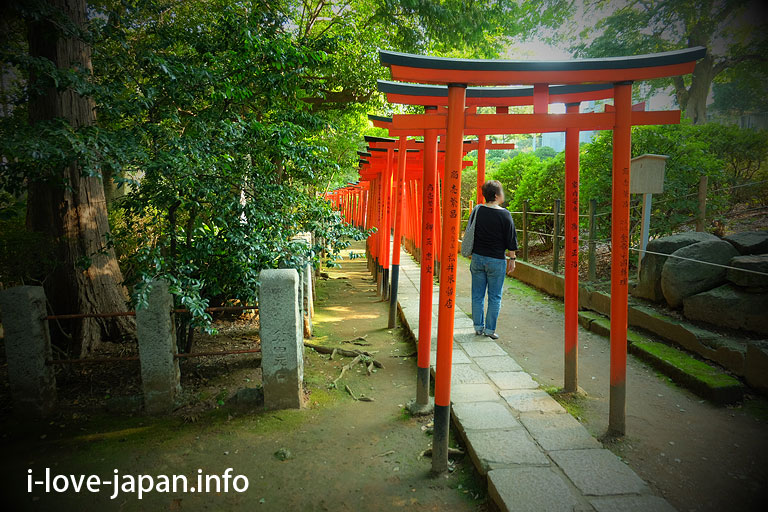 Otome-Inari-Shrine has the largest number of "Red Torii" in Tokyo,I think.
Not Only torii but also main hall ,the bridge are amaging!!
▼Nedu Shrine(Japanese Only)
http://www.nedujinja.or.jp/
1-6.Ana-Inari-Shrine in Shinagawa-Shrine(Shinagawa-ku)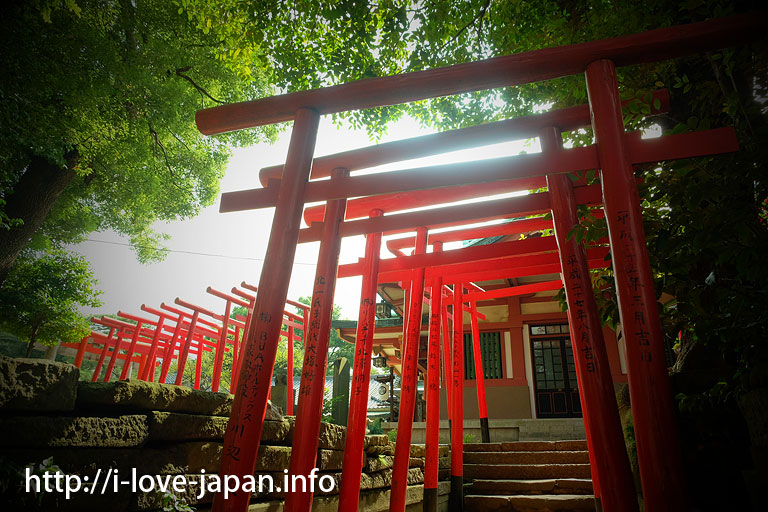 Shinagawa shrine has "Mt. Shinagawa-Fuji(litttle Mt Fuji)".
If you climb "Mt. Shinagawa-Fuji(litttle Mt Fuji)", you can get the same divine favor which climb real Mount Fuji.
Let's climb!!
1-7.Anamori-Inari-Shrine in Shinagawa-Shrine(Oota-ku)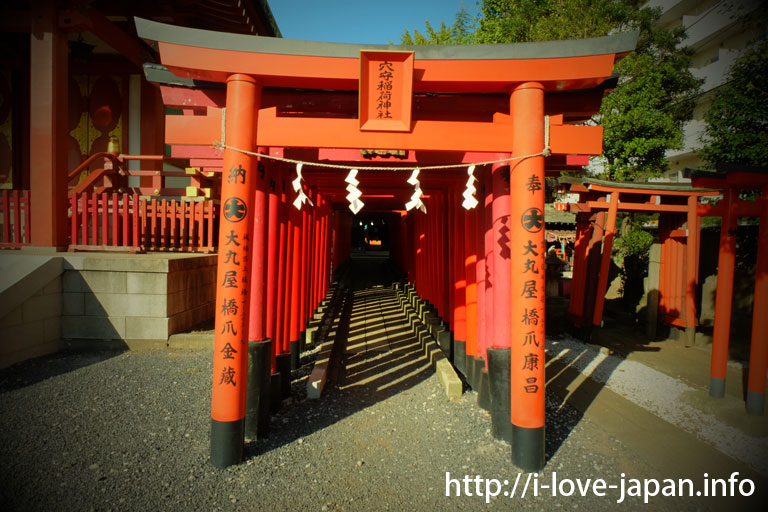 From 1804 until the Second World War, Anamori-Inari-Shrine seemed to have enshrined in the current Haneda Airport.
After the war, because of the Haneda Airport expansion, Anamori-Inari-Shrine was ordered to deportation.
Anamori-Inari-Shrine have moved to the current location with cooperation of the local.
▼History of Anamori Inari Jinja
http://anamori.jp/yuisho.html#history
1-8.Sannou-Inari-Shrine in Hie-Shrine(Chiyoda-ku)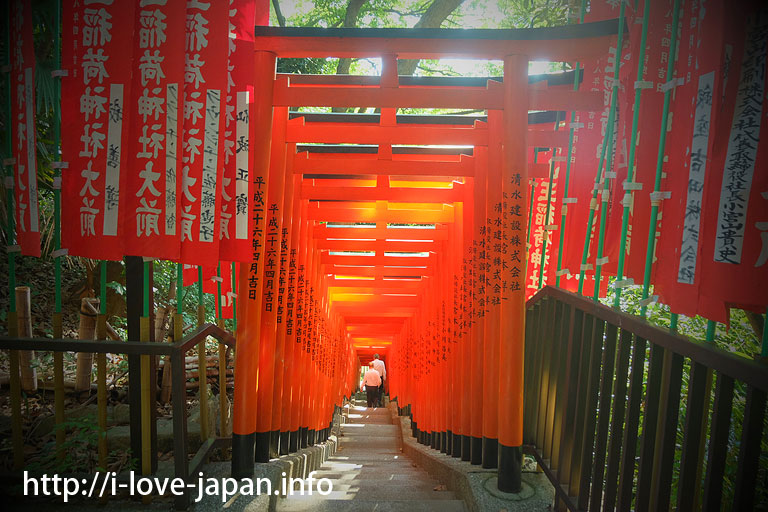 Hie-Shrine has white mysterious torii.
▼日枝神社(Japanese Only)
http://www.hiejinja.net/
1-9.HigashiFushimi-Inari-Shrine(Nshi-tokyo-shi)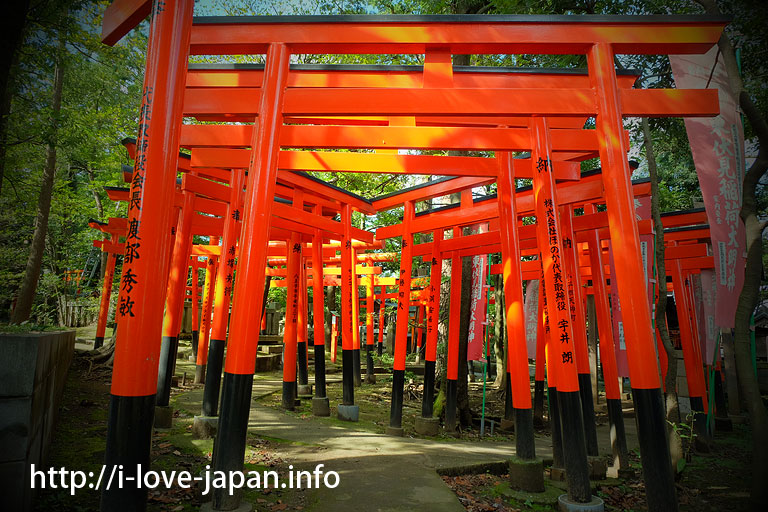 In cooperation with Kyoto Fushimi-Inari Taisha Shrine, HigashiFushimi-Inari-Shrin was built in 1929.
Since the shrine was built, place name became a "Higashifushimi".
▼東伏見稲荷神社公式WEBサイト(Japanese onle)
http://www.higashifushimi-inari.jp/goyuisyo.html
2.Shrines with Many Red Torii Gates in Kanto(Except for Tokyo)
2-1.Anamori shrine in the Sainokawara-park(Kusatu,Gunma)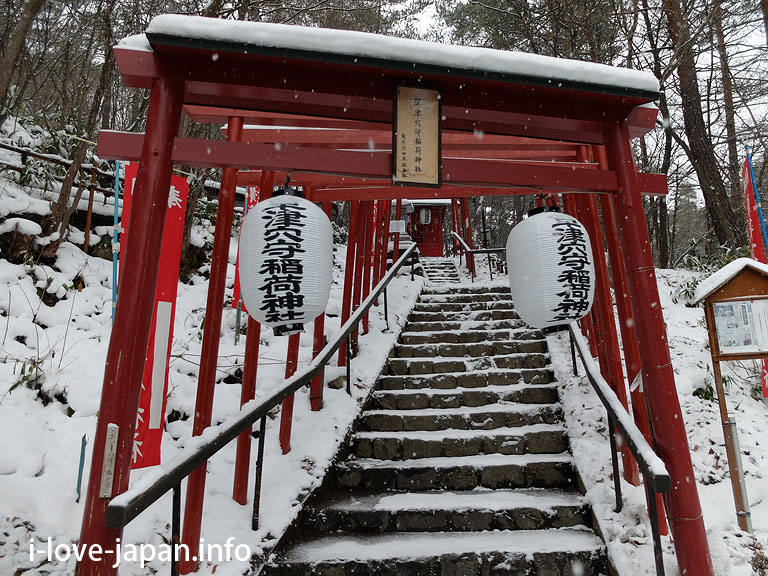 "Kusatsu" is known as Japan's leading spa town.
Among Kusatu spas, the Sainokawara open-air bath is popular.
3.Shrines with Many Red Torii Gates in Shikoku
3-1.Yatumata Enoki Osoda Daimyojin(Matuyama ,Ehime)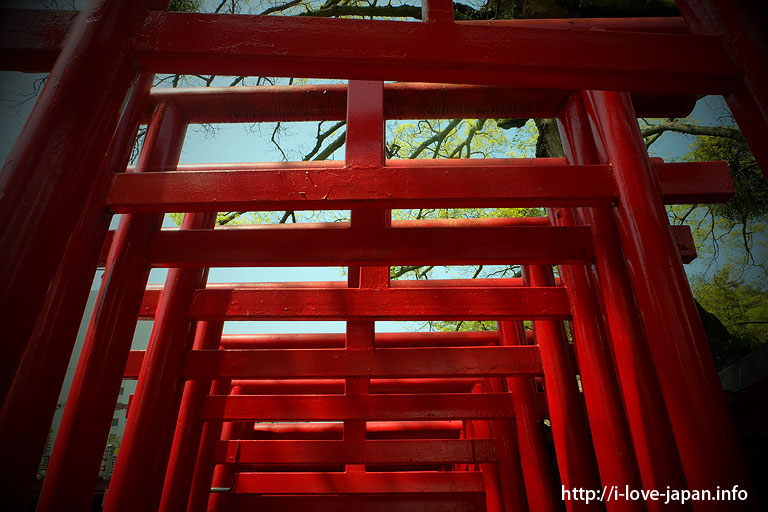 If you hug, "sacred tree" give you power.
Immediately, let's have a hug.
→Matsuyama Castle Model course(Ehime)
---
4.Shrines with Many Red Torii Gates in Kyushu
4-1.Daiei-inari-Shrine(Uto,Kumamoto)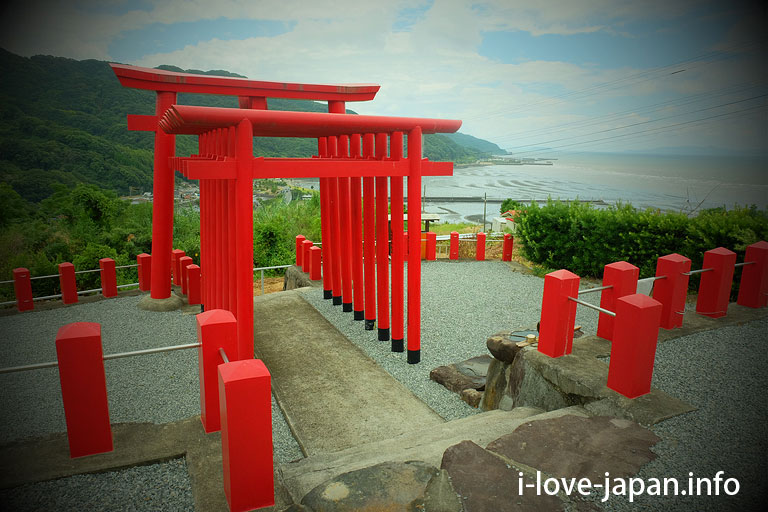 There is this shrine on a hill overlooking "Okoshiki coast" .
"Okoshiki coast" is chosen as "Japanese beach 100 selections" .
Visit at low tide.
---
4-2.Suizenji Garden(Kumamoto,Kumamoto)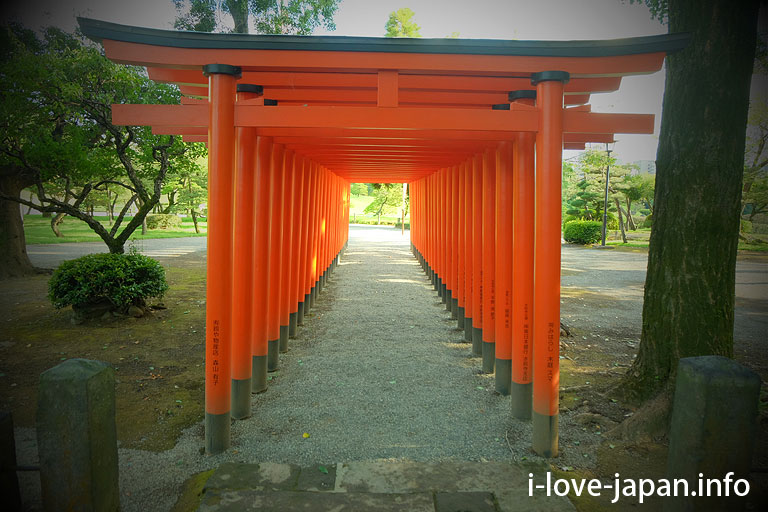 It is located on the right side in the main hall of Izumi shrine.
▼水前寺成趣園(Japanese Only)
http://www.suizenji.or.jp/
---
4-3.Kumamoto Castle Inari Shrine(Kumamoto,Kumamoto)

As the name indicates, it is located in the foothills of the Kumamoto Castle.
---
4-4.Aoi inari jinja in [National treasure]Aoi Aso shrine(Hitoyosi,Kumamoto)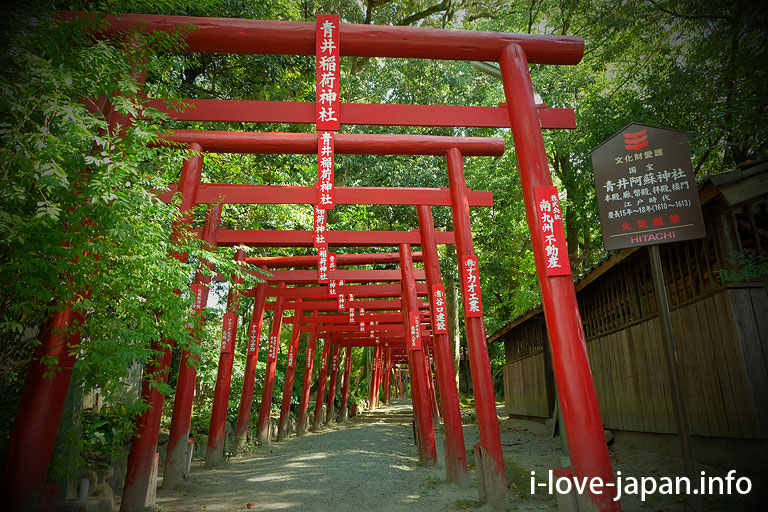 After all, Aoi Aso shrine is a national treasure!
There is dignity in all what you see!!
▼青井阿蘇神社(Japanese Only)
http://www.aoisan.jp/aoisan.html
---
4-5.Inari-jinja in Oikami Shrine(Hitoyosi,Kumamoto)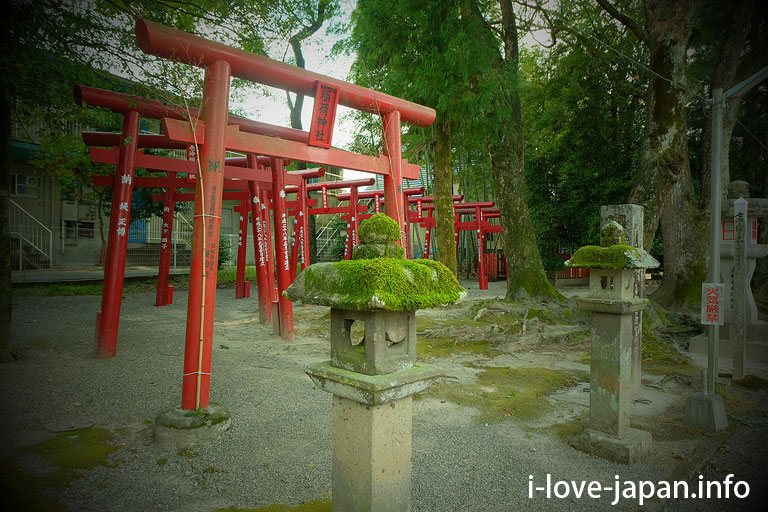 The mail hall of this shrine is the important Cultural Property.
---
4-6.Hakuryuu(White dragon)Inari-Taijin in Sea hell/Umi-Jigoku(Beppu,Oita)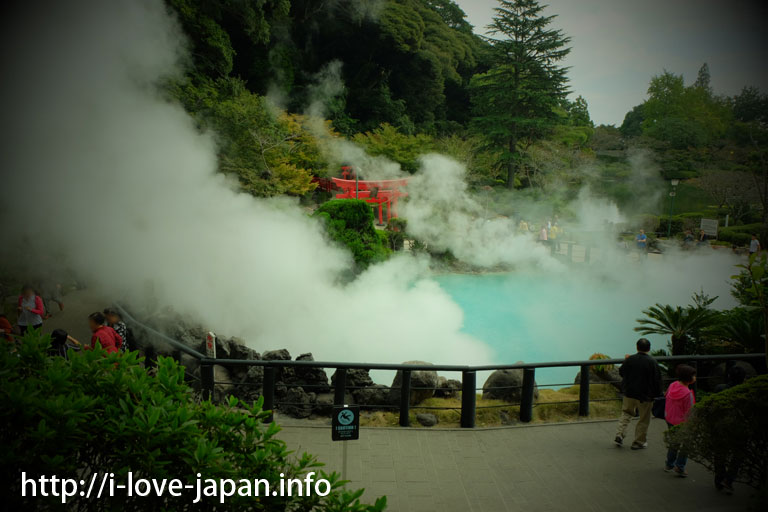 Fumarolic gas,Boiling water,have erupted in Kannawa-Kamegawa in the past more than a thousand years.
They can not even approach there.
So it has been said "hell".
▼Hell of Beppu
http://www.beppu-jigoku.com/umi/index.html
---
5.Why are there so many red toriis in Shrine?
In order to fulfill a wish, or 1n order to thank God ,the habit of offering the torii was spread since the Edo era.
As a result, it seems to have increased shrine that there is a lot of red torii.
【Map】Shrines with Many Red Torii Gates in Japan