Village of Tonaki Island is selected as the "conservation district of traditional buildings."
This island has the original landscape of Okinawa, the red tile houses,white sand,stone wall,fence of tree(Garcinia/fukugi).
Speaking of "Kume Island(Kumejima)", "Hatenohama Beach" is famous.
But you can see a lot of great scenery in addition to Hatenohama.
【8:30AM】Tomari port(Naha)
Ferry Ryukyu or New KumeShima
↓
【10:15/10:30】Tonaki island
→久米商船株式会社(Ferry time table)
▼I recommend you stay the red tile houses,which has been repaired as a Minsyuku(a kind of hostel,guest house).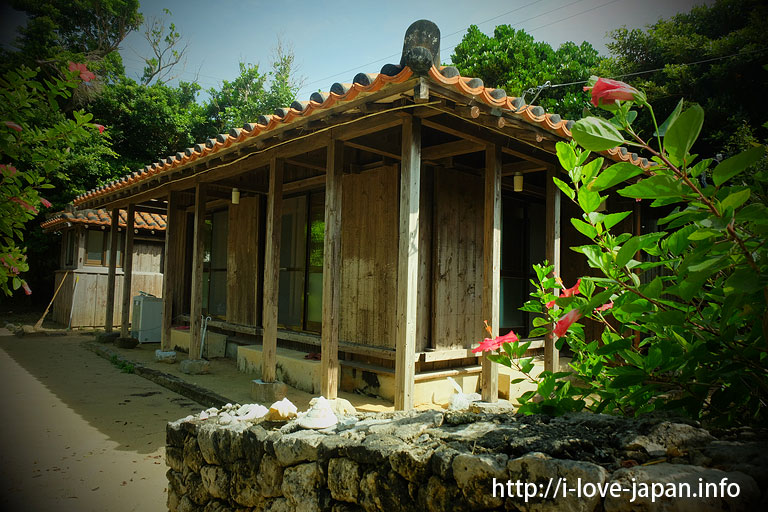 →赤瓦の宿 ふくぎ屋(Japanese Only)
【Afternoon】Tonaki-Island Sight seeing
You can go around the Tonaki island about 12km.
Since the up-down is intense, It was very hard to go around by rent-cycle.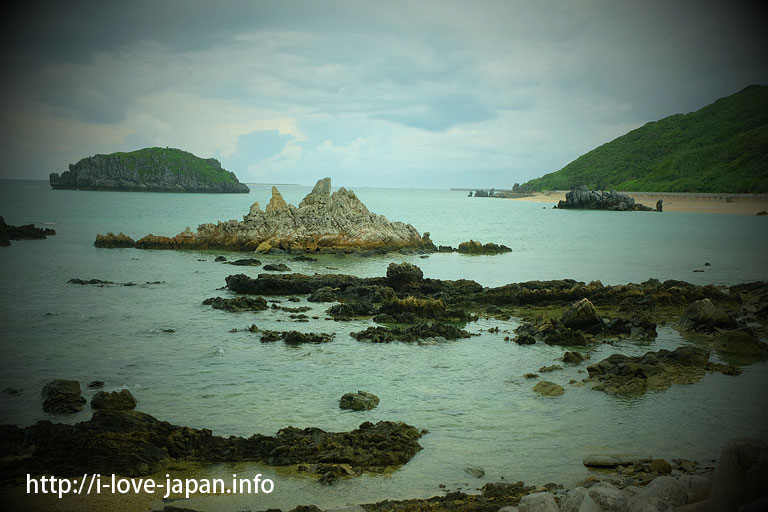 Here is the sacred place that The God of Irisunajima comes across the sea.
The local say "God of the rock."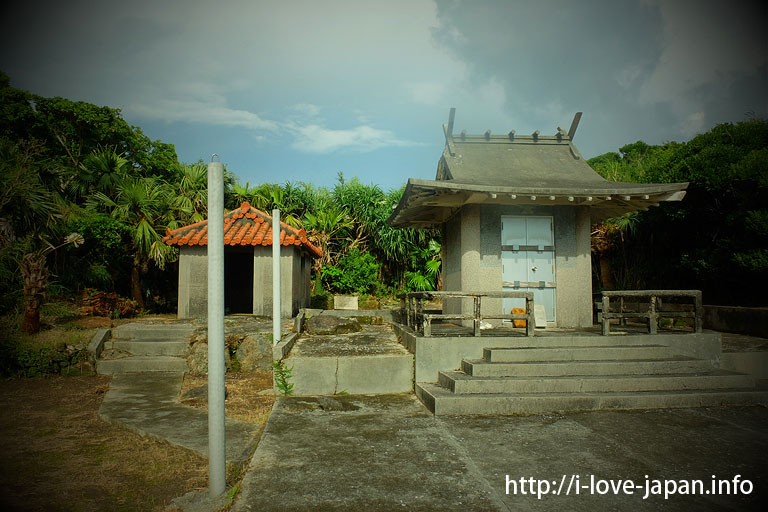 Sato-Sanctuary
Tonaki Island's premier religious land
【Night】Tonaki Settlement sight seeing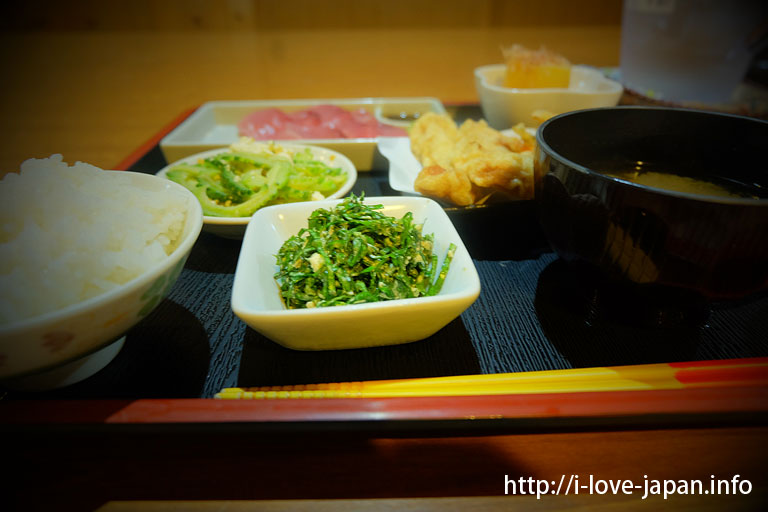 You can eat the Okinawa local food, for dinner at ふくぎ食堂(Fukugi-syokudou/Restaurant).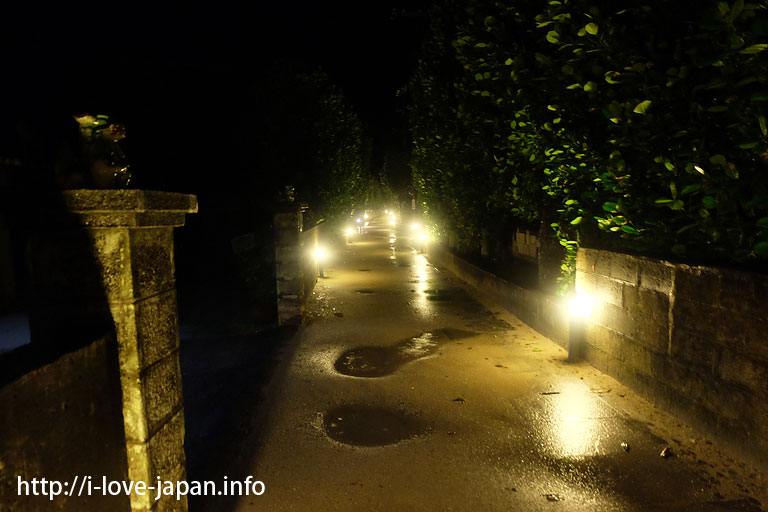 Village of Fukugi Tree lit up in the night.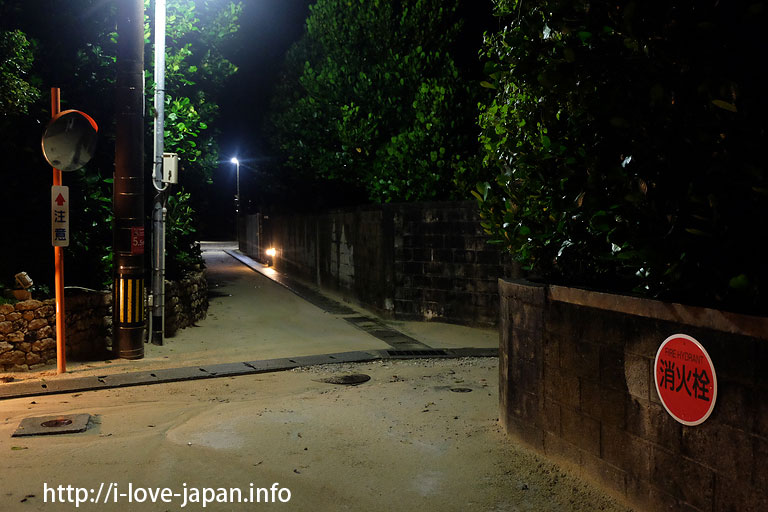 Stay Tonaki island
【10:30/11:00】Tonaki island(port)
Ferry Ryukyu or New KumeShima
↓
【11:50/12:30】Kume island(Kanegusuku Port/兼城港)
↓
Bus
→Tima table(Japanese only)
↓
Eef Beach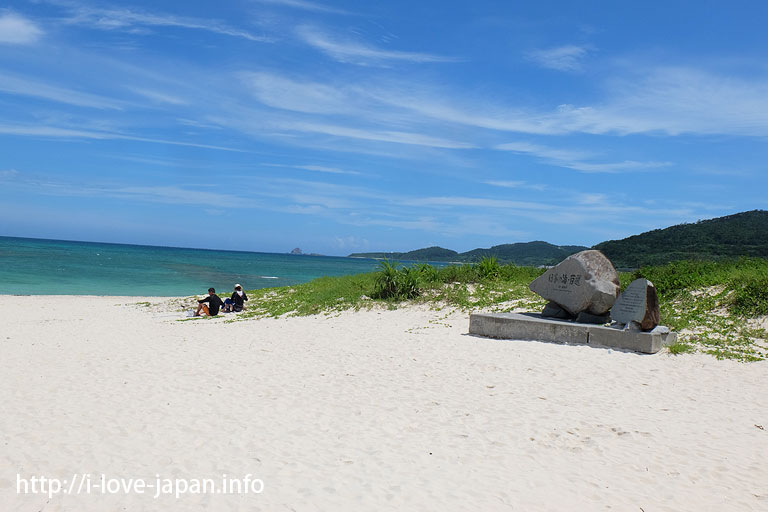 Eef Beach area is the resort area in Kume island.
It is convenient for you to stay in this area.
【14:00】Lunch
There are some restaurants in Eef Beach area.
You can eat various foods.
【15:00】Kume Island Sigit seeing
Mifuga Rock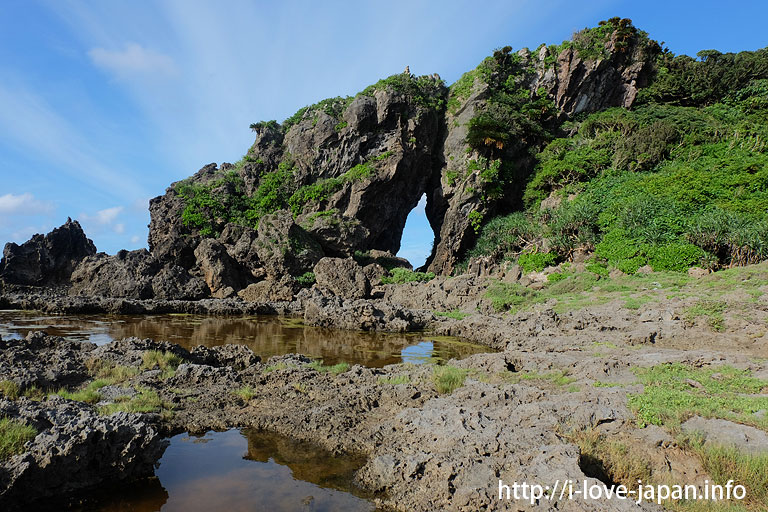 Mifuga Rock is the symbols of women in Kume Island.
If women pray here,she can get her childs.
Tatami Rocks(Ou island,Oujima)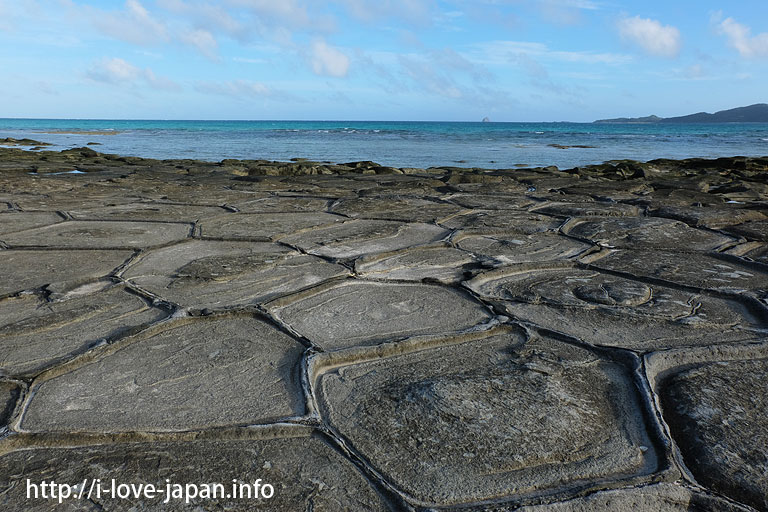 You can stay Eef Beach area.
You join in the "Hatenohama beach tour" in the morning.
(You have to reserve.)
【9:30】Hotel
Tour Staff pick-up you from hotel to Tomari Fishing port the ship sail to Hatenohama beach.
→久米島 はての浜ツアー(Japanese)
【10:00】Tomari Fishing port
【10:30】Hatenohama beach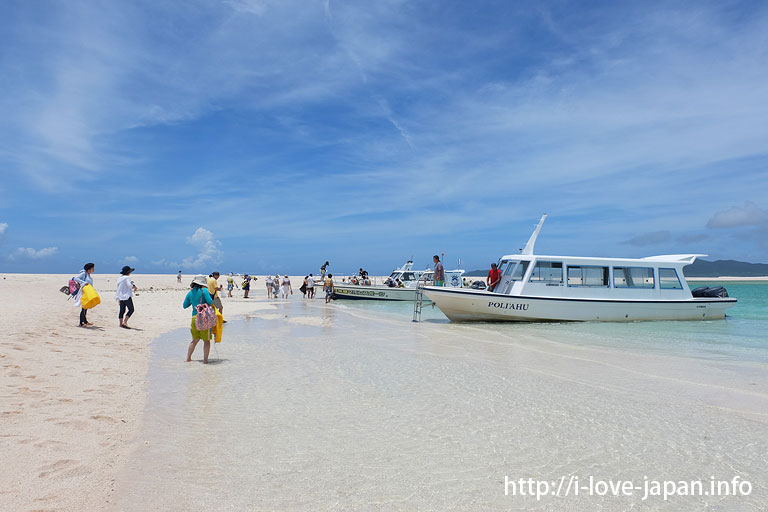 You can enjoy white beach and beautiful sea
【12:00】Hatenohama beach
【12:30】Tomari Fishing port
↓
【13:00】Eef Beach Area
You can enjoy Kume island till your airplane depart.
You can go to the Kume island Aieport from Eef Beach Area by bus.
→Tima table(Japanese only)
【Evning/Night】Naha airport