Kerama Islands has been specified in the "national park" in the March 5, 2014.
Kerama Islands has the sea boasts the beauty of the world's leading
We represent the color of the sea as "Kerama Blue".
【Day 1】Zamami Island
【9:00AM】Tomari Port(Naha)
High-Speed Queen Zamami
→Time Schedule
↓
【9:50AM】Zamami Island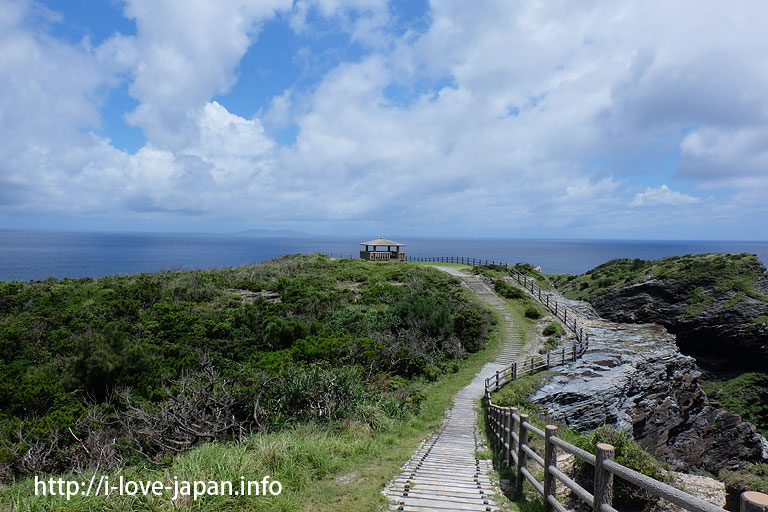 If you are lucky,You can see beautiful sunset.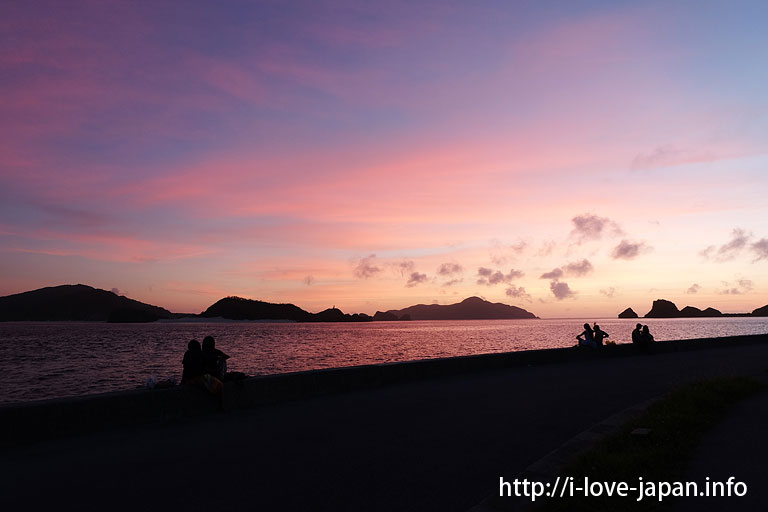 Stay Zamami Island
---
【Day 2】Aka island,Geruma island, Fukaji island
【10:00AM】Zamami Island
High-Speed Queen Zamami
→Time Schedule
↓
【10:10AM】Aka island
You can go to Geruma island, Fukaji island across the bridge From Aka island.
Nishibama Beach(Aka island)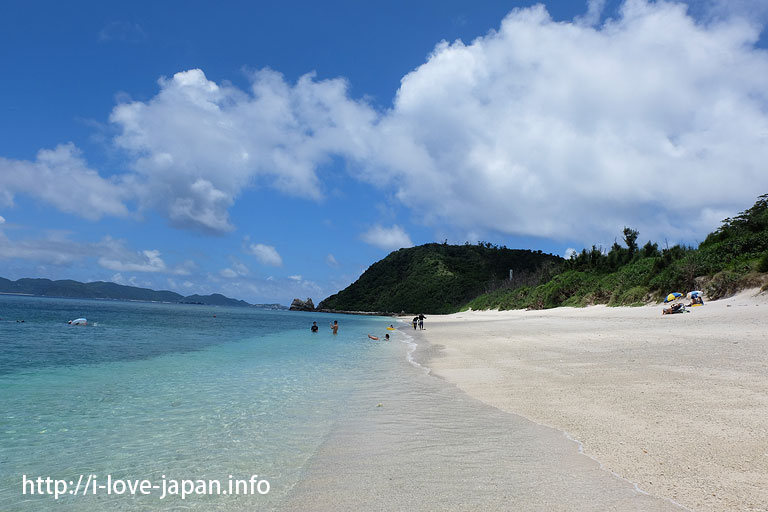 Nationally designated important cultural property "Takara house"(Geruma island)

↓
【15:45PM】Aka island
Inter-Island Ferry "Mitsushima"
※You have to make a reservation day before use day※
↓
【16:05PM】Tokashiki Island(Aharen fishing port)
If it is fine,You can see the beautiful sunset at Aharen beach.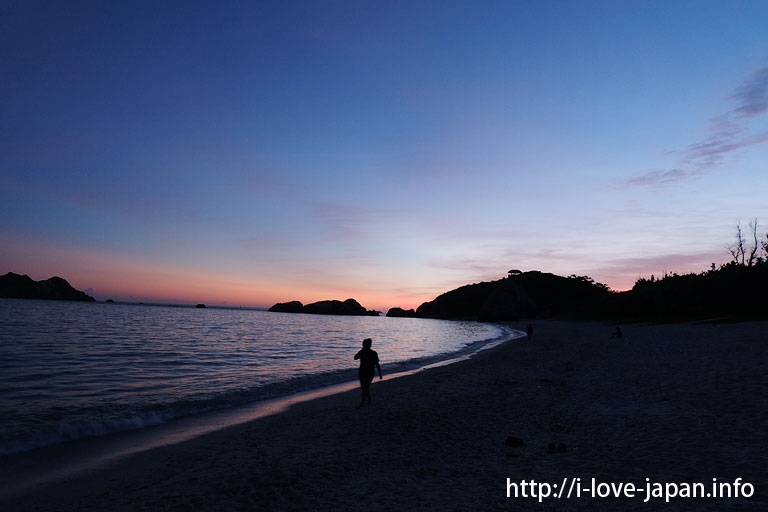 Stay Tokashiki island(Aharen Area)
---
The public transport isn't convenient in Tokashiki Island.
There is a difference in height.
If you have an international license, I recommend that you use a rental-car or rental-bike.
Tokashiku Beach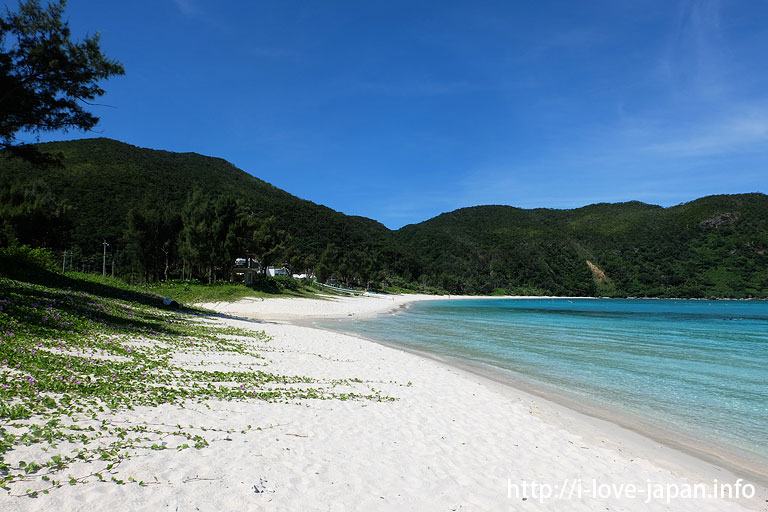 Mass Suicide Site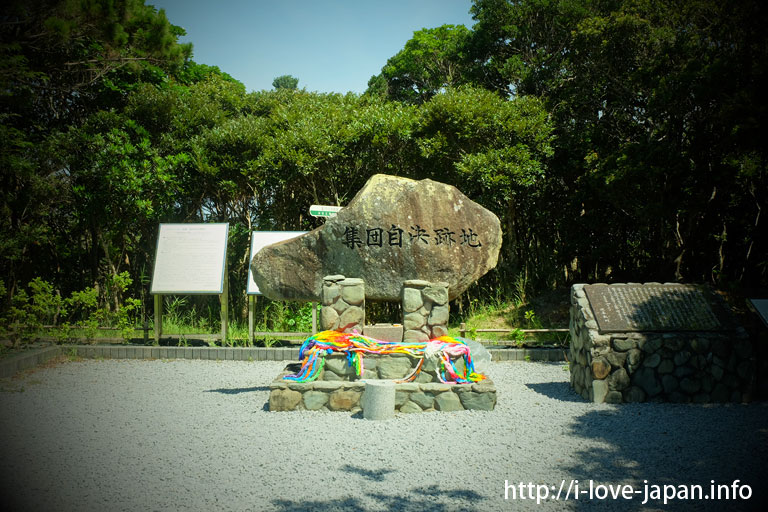 West observatory(Akama Mt.observatory)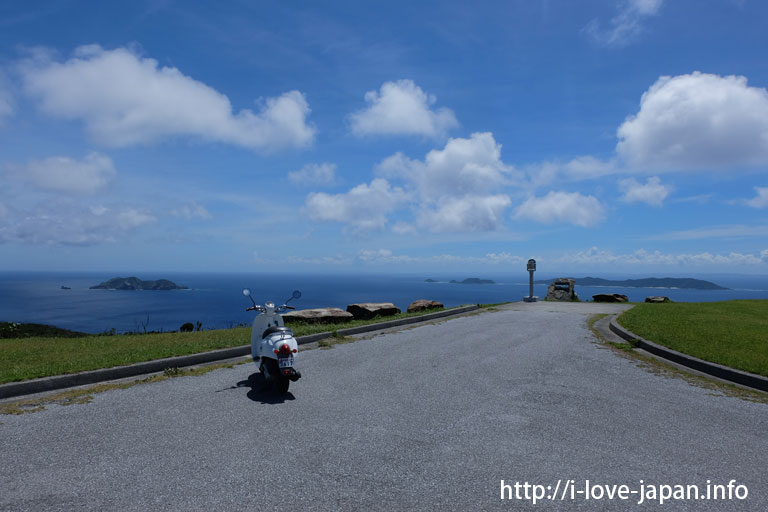 【17:30PM】Tokashiki Island(Tokashiki port)
Marine liner Tokashiki(High-Speed boat)
→Time table/Schedule
↓
【18:05PM】Tomari Port(Naha)
※Summer Season(May-September)
※Caution※Timetable in winter is different from those of the above-mentioned.