Hydrangeas bloom in the rainy season, in Japan.
You can see the hydrangeas here and there in Japan.
But I recommend Hakusan Shrine(Bunkyo-ku,Tokyo) to see hydrangeas.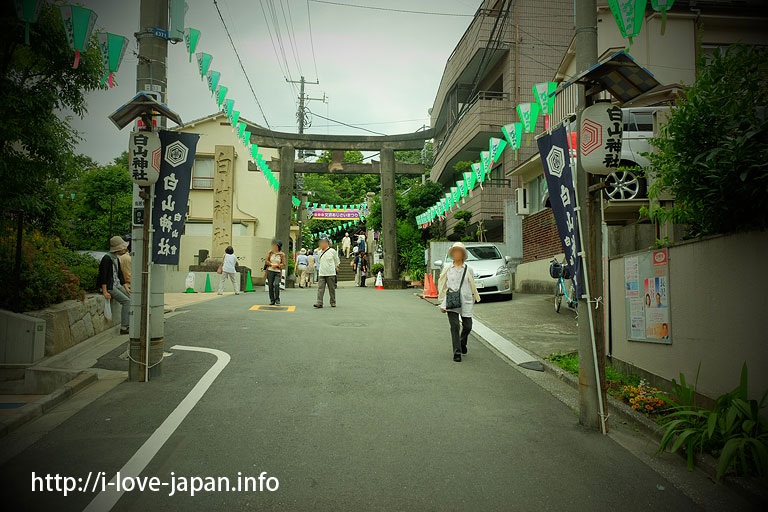 If you walk 3 minutes from "Hakusan Station(Toei Mita Line)",You can see Torii.
You can see "Guardian lion-dogs at Shinto shrine" with golden eyes and red mouth in front of mainhall.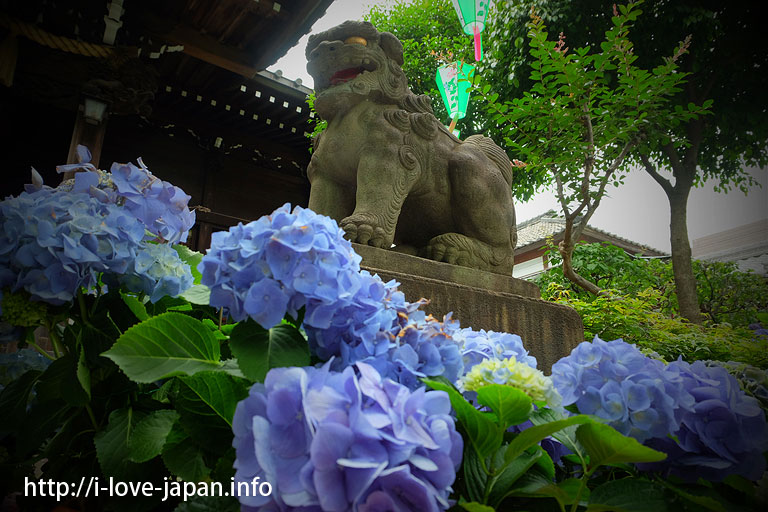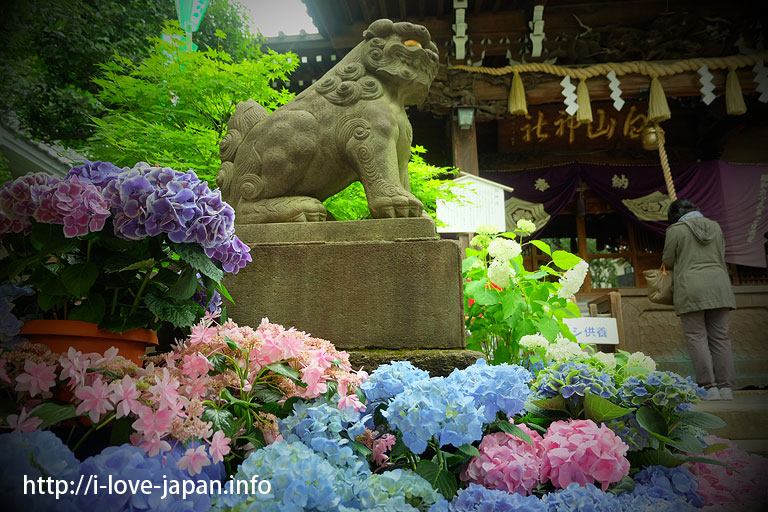 This shrine is known for "toothache stop faith".
It has the memorial service of the toothbrush.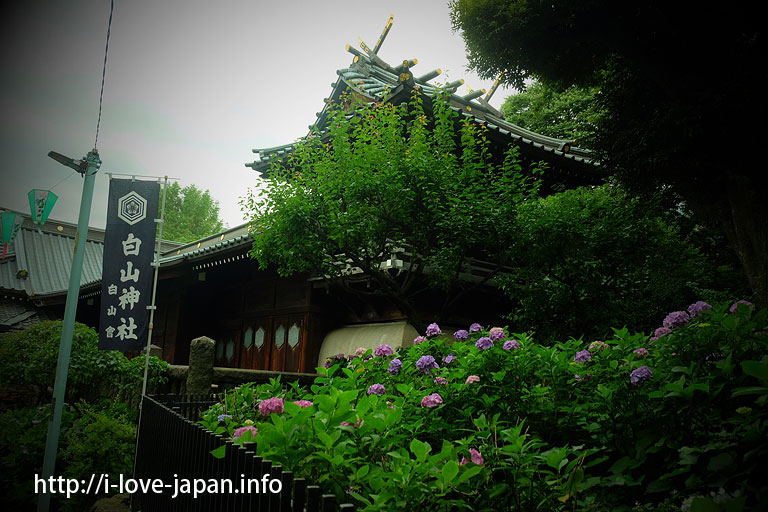 There is an old building with some hexagonal windows.
This shrine was cozy.
【Limited hydrangea festival】You can climb the Fuji-duka(little Mt.Fuji)
Briefly explaining,"Fuji-duka(little Mt.Fuji)" is made as imitation of Mount Fuji.
In the Edo period, Mr. Fuji faith group "Fuji-kou" made them for those who can not climb Mt. Fuji because of various circumstances.
When You climb to "Fuji-duka", there seems to be a similar interest as You climbed Mt. Fuji.
You can climb up to "Fuji-duka" of Hakusan Shrine for a limited period of hydrangea festival.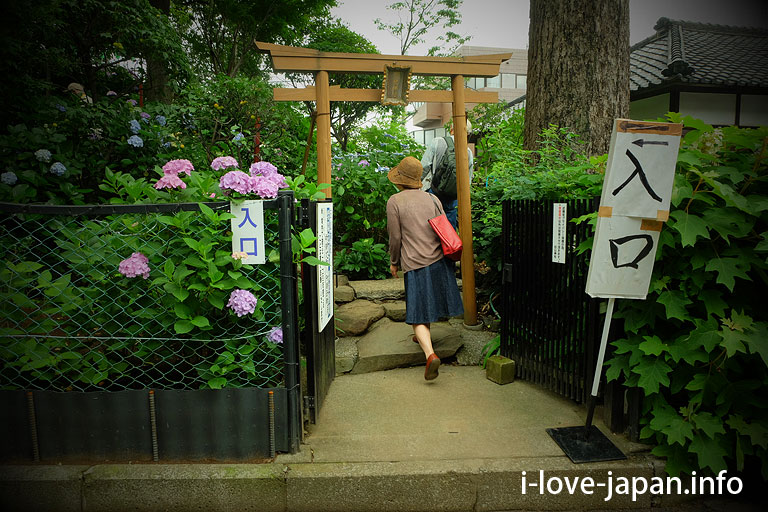 At the entrance, there was a torii of "Sengen Shrine".
You can climb Mt. Fuji with a skirt(* ̄∇ ̄*)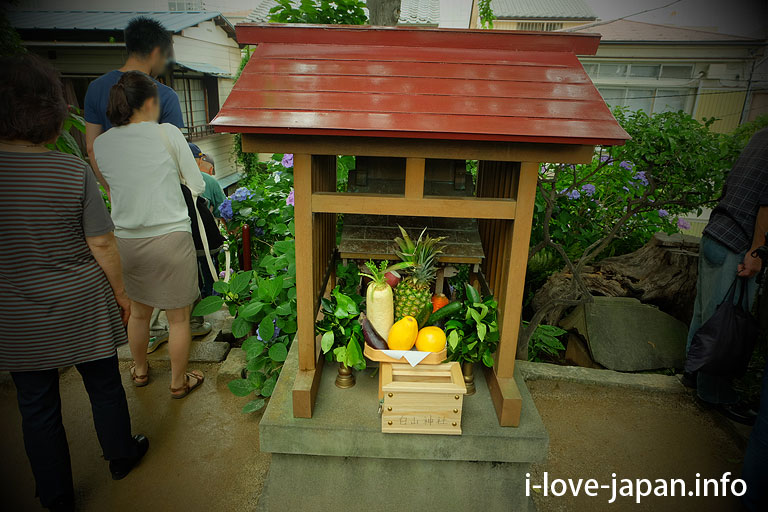 There was a shrine on the top, and vegetables and fruits were being served.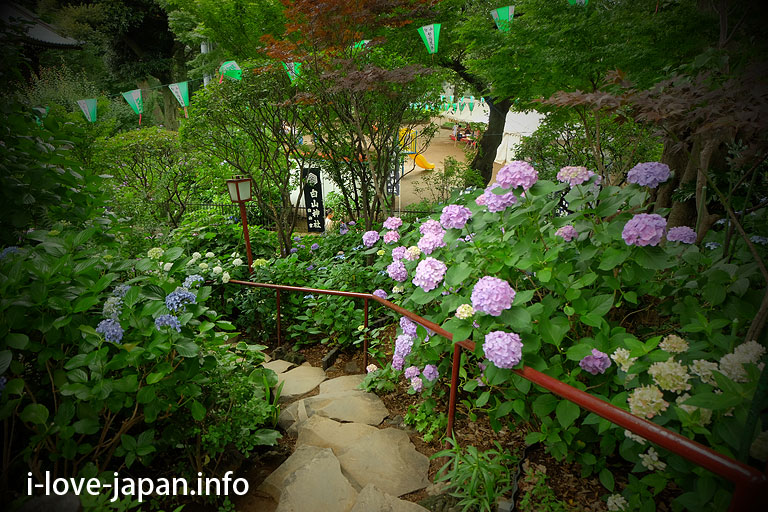 Hydrangea was in full bloom in the mountain path.
Access to Hakusan Shrine
・3-minute walk from the "Hakusan" station(Toei Mita Line)
・5-minute walk from the "Honkomagome"station (Tokyo Metro Nanboku Line)
・3-minute walk from the "upper Hakusan(白山上)"(City bus grass(草)63)
June 14,2016
▼You can climb Miniature Fuji(fuji-duka) in Tokyo
Mr. Fuji in (not from) Tokyo,You can climb Miniature Fuji(fuji-duka)