If you have more than 3 hours at Narita Airport, such as when transferring to another plane, I recommend visiting Naritasan Shinshoji Temple.
You can get there in about 30 minutes one way by train.
Naritasan Shinshoji Temple has many important cultural properties.
I will share my course ,leave Narita Airport, visit Naritasan Shinshoji Temple, and return to Narita Airport in 150 minutes.

1. Access to Naritasan Shinshoji Temple from Narita Airport! Train 【2 choices】
1-1. There is no train station at Narita Airport Terminal 3! Move to Terminal 2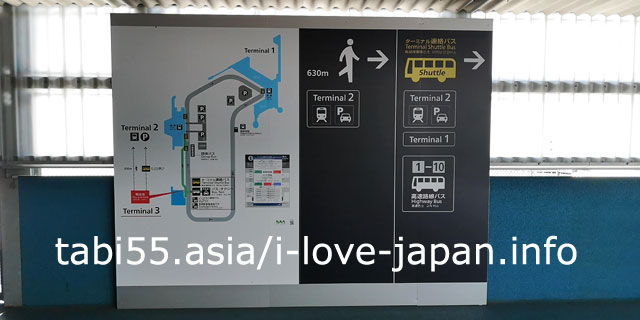 The train station is not directly connected to Terminal 3 for LCC.
Let's move to Terminal 2 where the train station is located.
1-2. Access Narita Airport ⇔ Naritasan Shinshoji Temple by train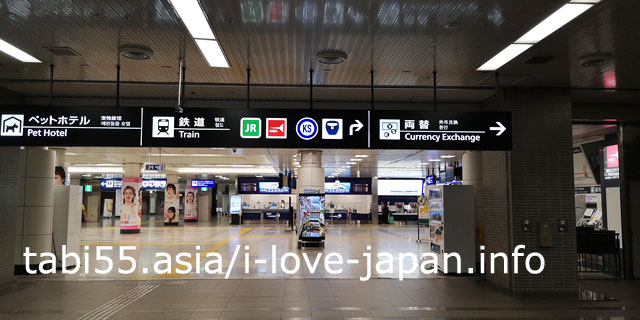 Narita Airport Terminal 1 and Terminal 2 have the following stations respectively.
Terminal 1 → Narita Airport Station
Terminal 2 → Airport Terminal 2 Station
And you can access Naritasan Shinshoji Temple by the following two types of trains.
Keisei Line (Blue/about every 20 minutes)
Narita Airport Station → Airport Terminal 2 Station → Keisei Narita Station (10 minutes/270 yen)
JR Line Narita Line (Green/about every 30 minutes)
Narita Airport Station → Airport Terminal 2 Station → Narita Station (12 minutes/240 yen)
▼Rail
https://www.narita-airport.jp/en/access/train
If you walk Omotesando from each station for 1.3km/17 minutes, you will reach Naritasan Shinshoji Temple.
I rode both, but it didn't make much difference.
If you have a JR pass for visitors to Japan, I recommend JR.
Otherwise, let's go with the train you like.
2. From Narita Airport, take the Keisei Line to Naritasan Shinshoji Temple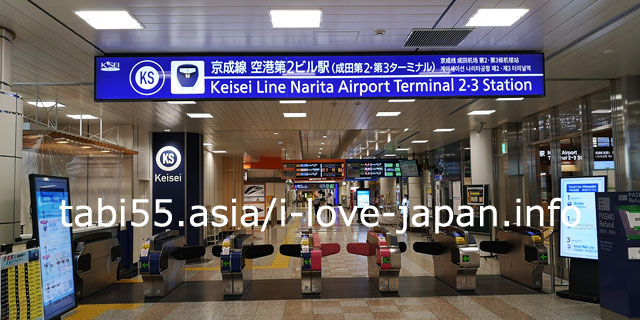 This time, take the Keisei Line from Terminal 2.
Due to the coronavirus (June 30, 2020), there are almost no people at Narita Airport.
I got on the train from the blue line 3(Sorry,No pic).
*Orange is the skyliner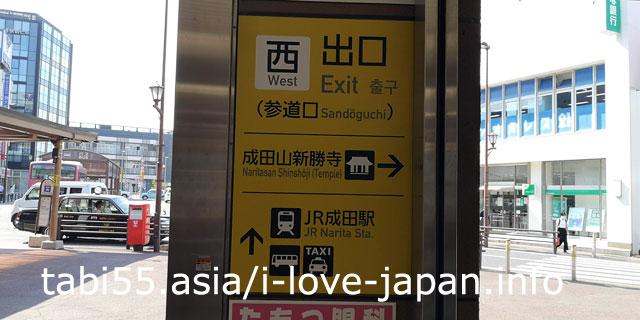 When you arrive at Keisei Narita Station, you will find a signboard to Naritasan Shinshoji Temple.
If you follow it, you will arrive.

There were many eel restaurant in Omotesando.
You may be tempted by the smell.
You can talk to your stomach and wallet and eat eel.
▼Freshwater eel of Narita
http://www.nrtk.jp/translate/index.php?lang=en&path=/enjoy/attraction/narita_eel.html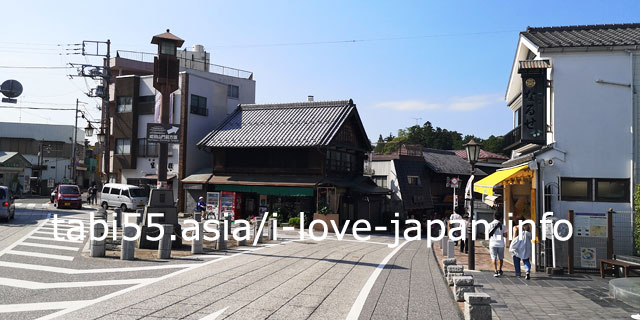 You can see Naritasan Shinshoji Temple by entering this signboard on the right.
3.A lot of important cultural assets! Visit Naritasan Shinshoji Temple
Naritasan has too many highlights.
I picked up a building that I thought "see by all means".
▼Official Site
https://www.naritasan.or.jp/english/
3-1. The front door of Naritasan Shinshoji Temple! Somon gate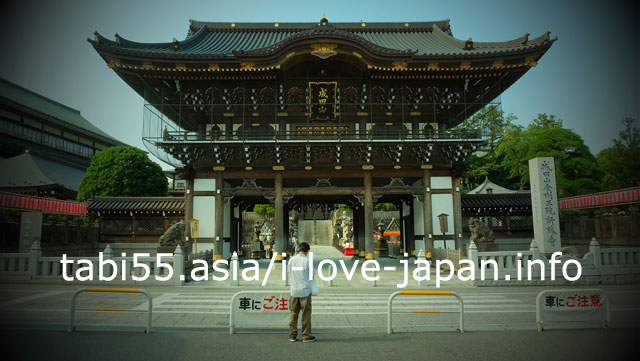 The Somon gate was erected in 2008 as a commemorative project 1070 after the opening.
It should be a relatively new gate, but it is dignified.
3-2. Nationally important cultural property rebuilt in 1831! Niomon Gate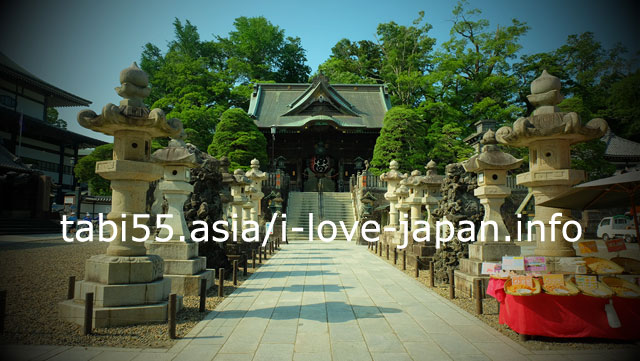 After passing the main gate, stone towers are lined up along the approach.
3-3.An important cultural property built in 1712! Three-Storied Pagoda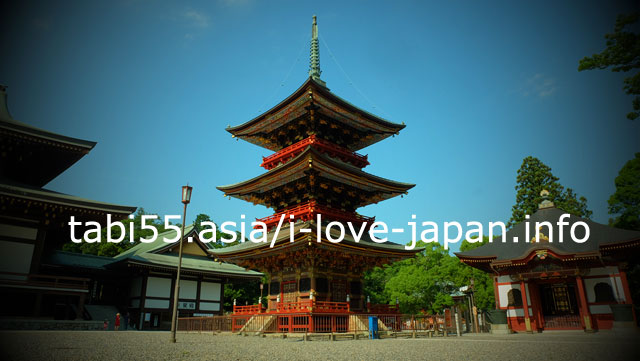 The tower is dedicated to Five Wisdom Nyorai, centering on Dainichi Nyorai, and sculptures of "16 Arhats" are wrapped around.
3-4.Daihondo Hall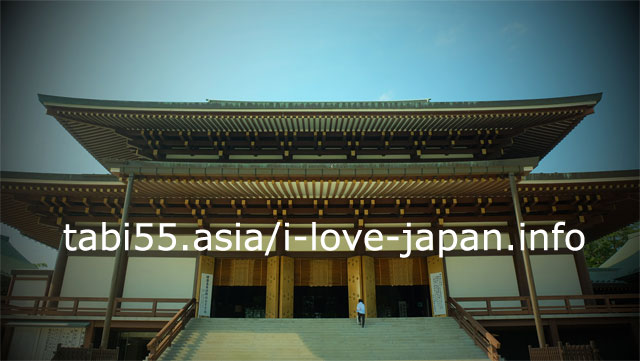 Daihondo Hall is the central place where the most important sacred prayers at Naritasan Shinsho-ji Temple.
It is built in 1968.
3-5. There is also a shrine! Make a prayer at the Shusse Inari Shrine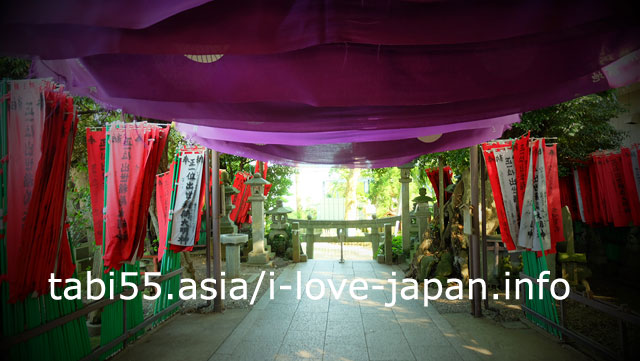 Naritasan Shinshoji Temple is a temple, but there is also Inari Shrine.
It is said that there are benefits of prosperity in business, fulfillment of good luck, and burndown.
3-6. Must-see for sculptors! Built in 1858! Shakado Hall, an important cultural property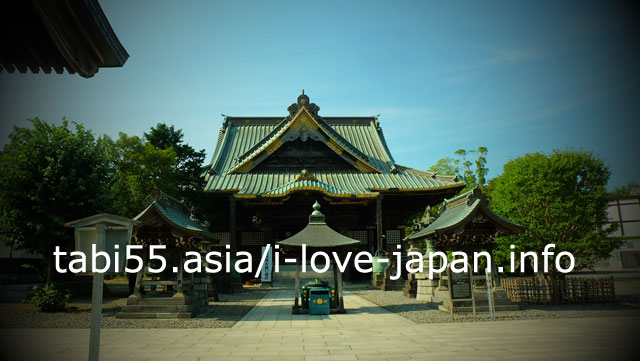 This is the most important reason why I wanted to visit Naritasan Shinshoji Temple.
I wanted to see the sculpture by Mr. Shunpyo Shimamura, who I became a fan of when I saw it at Tanashi Shrine,Tokyo.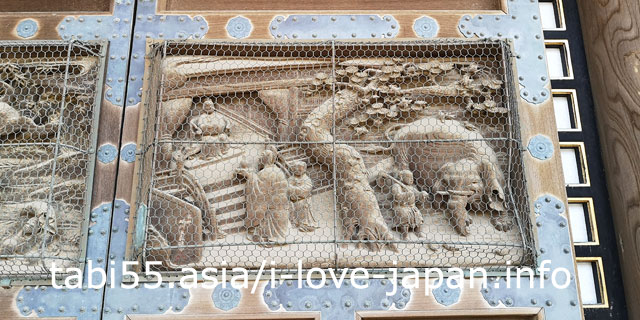 Even though it is a flat surface, it has a three-dimensional effect.

further,
The sculptures of the 500 Rakans embedded in the surrounding area are also wonderful.
I have loved the sculpture while going around the Shakado Hall many times.
▼I visited Tanashi Shrine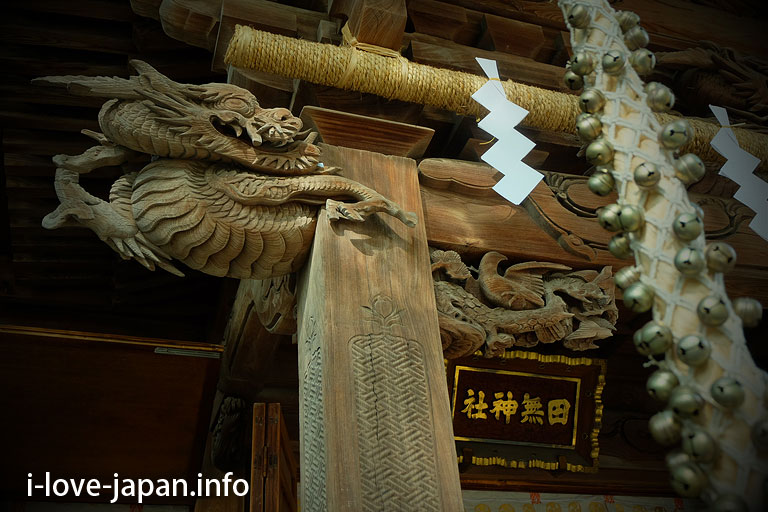 Must see Tanashi Shrine's sculpture(Nishi-Tokyo-shi,Tokyo)
To Tanashi Shrine, it takes 40 minutes by train or bus from Shinjuku Station. Apart from the city center, it is not a s...
3-7. Love votive tablets(Ema) and sculptures! Gakudo Hall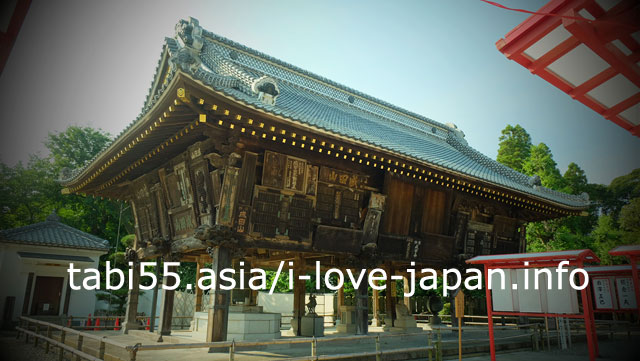 An important cultural property built in 1861, it was restored in 1986.
It seems that it is a building that hangs votive tablets donated by the believers.
It's amazing that there is such a building!
Let's look at it from all directions.
3-8.Peace Tower (Heiwadaito)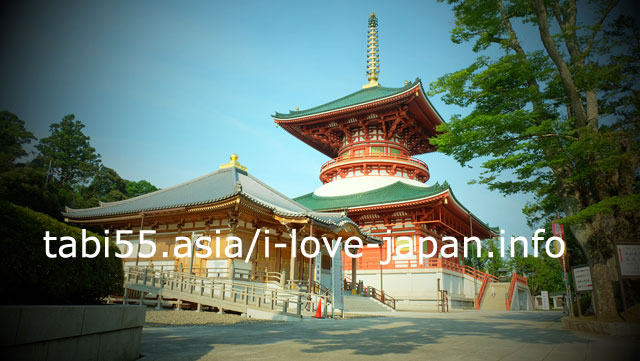 The Peace Tower, built in 1984, is a symbol of the teachings of Shingon Esoteric Buddhism.
4. Beautiful sunbeams! Walking around Naritasan Park is also recommended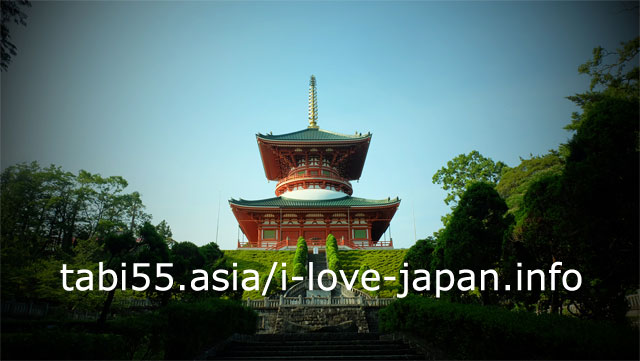 Go down the stairs by the Peace Tower and you will find a Western garden surrounding the fountain.
When I visited ,The fountain stopped…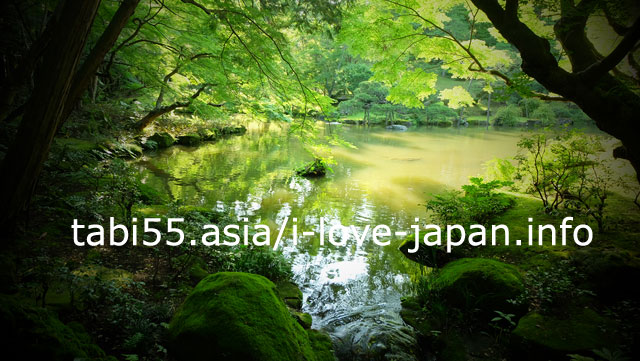 The fresh green reflected in the pond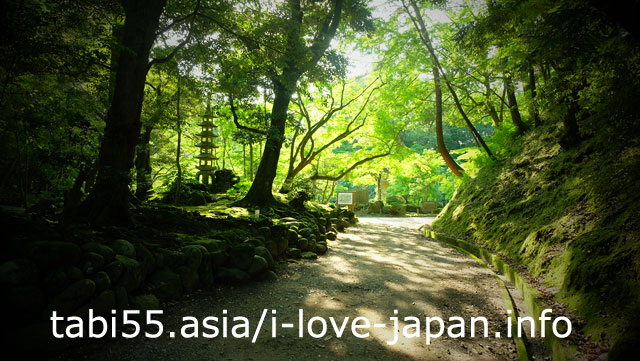 The fresh green and sunbeams are beautiful.
I think that it attracts different beauty depending on the season.
I recommend taking a walk through Naritasan Park with Naritasan Shinshoji Temple.
5.Returned from Naritasan Shinshoji Temple to Narita Airport Terminal 1 by JR Line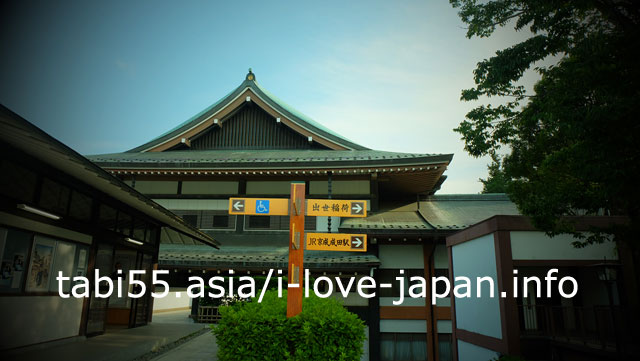 I enjoyed Naritasan Shinshoji Temple and Naritasan Park and returned to the Daihondo Hall .
There seems to be a different road to the station.
I decided to follow the information on the sign.
However, the signs are Japanese and Kanji(Chinese characters).
You will not be able to read it if you have no knowledge of kanji(Chinese characters).
If you do, go back the way you came.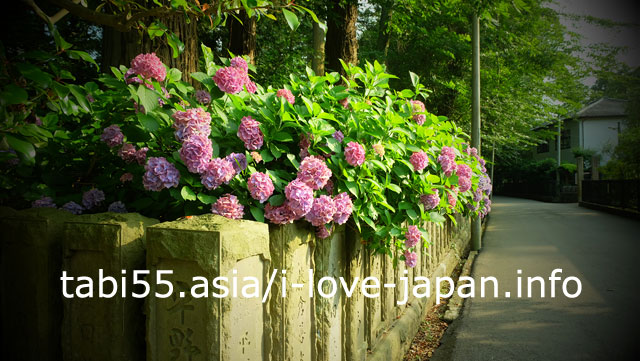 Follow the hydrangea road (only from June to early July)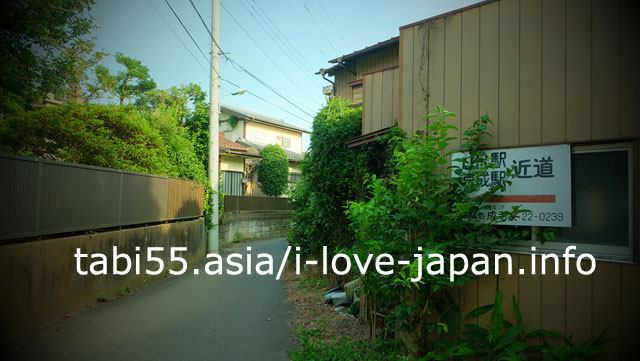 lip through a private house

I joined the road that came from the middle and arrived at JR Narita Station.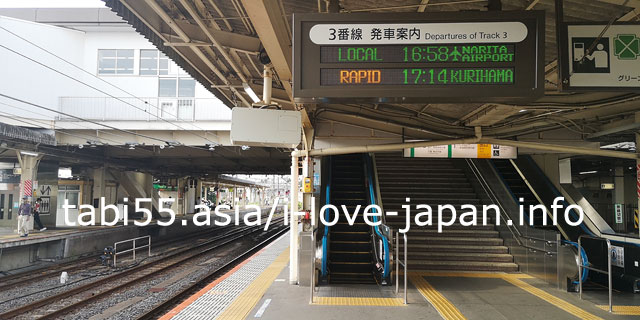 Take the train on Platform 3 to Narita Airport.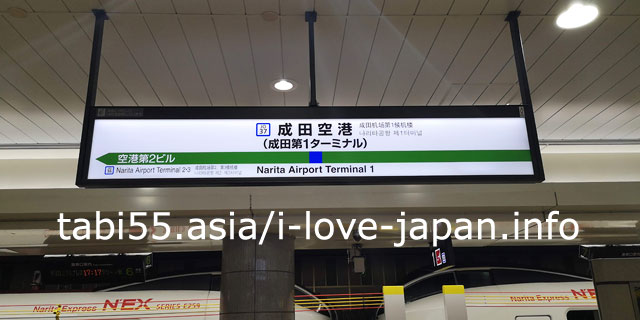 It will take about 10 minutes to reach the station.
Airport Terminal 2 Station (Terminal 2+3)
Narita Airport Station (Terminal 1)
6. [Map] Narita Airport ⇔ Naritasan Shinshoji Temple (park) sightseeing map