In January 2020 (the winter), before the epidemic of new coronavirus infection, I took a Jetstar★ and traveled alone to Yudagawa Onsen, Tsuruoka, Haguroyama, Sakata City.
This time, I will share a course where you can see Sakata city in half a day. Of course, gourmet food.
▼Sakata Tourism Official Tourist Website
https://sakatacity.com/

1.Another name: Cucumber Tennozan! Visit Yakumo Shrine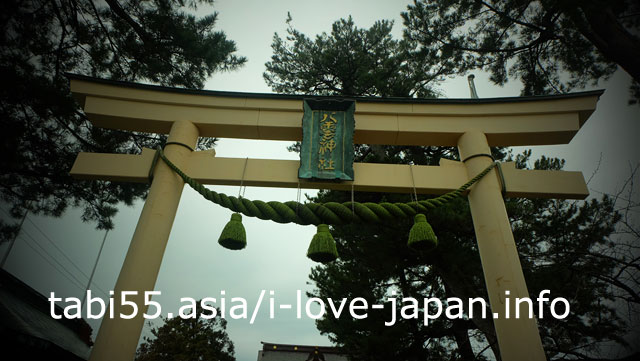 We visited Yakumo Shrine on the way to Honma Museum.
It is said that at the festival at Yakumo Shrine, you can spend a year without disease by offering cucumbers and eating the cucumbers you prayed for.
2.The beauty of Kakubuen(鶴舞園) seen from the Seienkaku!(清遠閣) Honma Museum of Art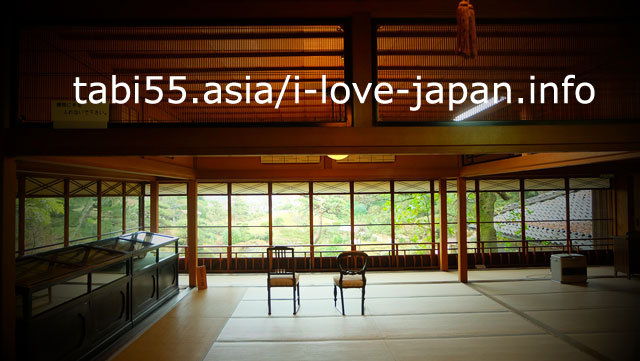 The Homma Museum of Art is a museum that opened in 1947.
The founder of the Homma Museum of Art is the Honma family, who was known as a merchandiser during the Edo period and was the number one landlord in Japan since the Meiji period.
The Honma family has been committed to local contributions since its ancestors.
After the Pacific War, Japanese society was in turmoil and humanity was devastated.
With the desire to restore confidence and pride through appreciating Japanese art, the villa and garden were opened as museums.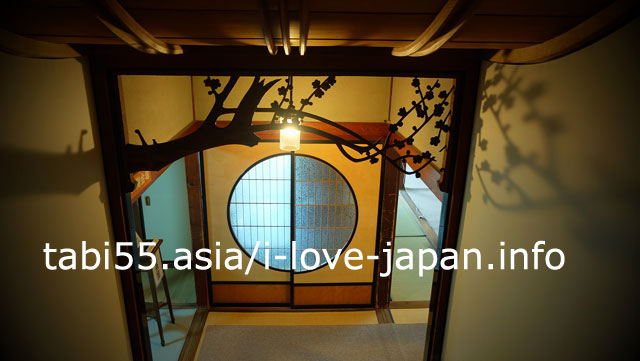 Plum blossoms are blooming here.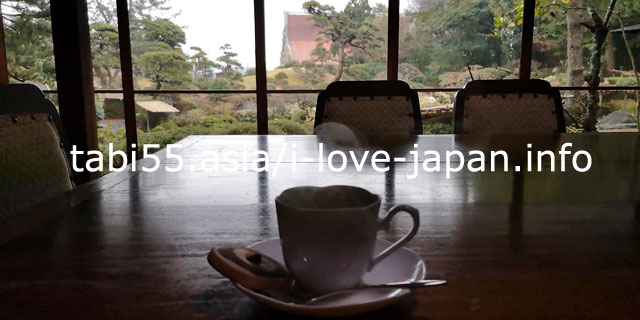 There is a coffee shop on the first floor.
Enjoy a cup of tea or coffee while looking out at the Kakubuen(鶴舞園) garden.
3.Speaking of Sakata, this landscape! Sankyo-soko Storehouse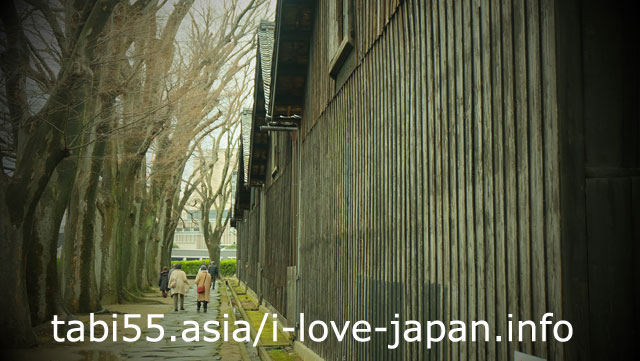 It is one of Sakata's leading tourist spots.
Sankyo-soko Storehouse, a symbol of Shonai, is a rice storage warehouse built by the Sakai family of the former lord in 1893.
Zelkovas in the photo were planted not for landscape but for summer heat protection.
In addition, it is a low-temperature warehouse that utilizes the wisdom of nature's ancestors, such as a double roof to prevent moisture inside.
Still active as an agricultural warehouse.
▼Sankyo-soko Rice Storehouses
https://sakatacity.com/todo/sankyo-soko-rice-storehouses/
4.Let's eat seafood at Tobishima (Sakata Seafood Market)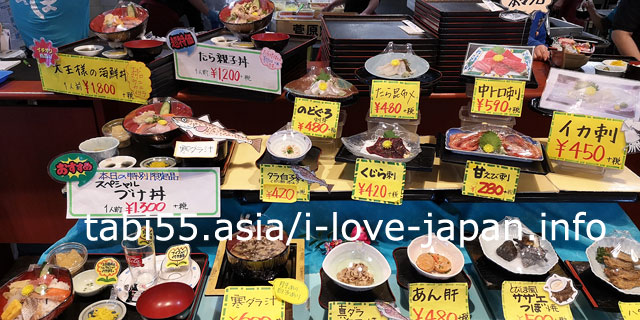 At Tobishima, you can enjoy delicious Sakata fish at a reasonable price.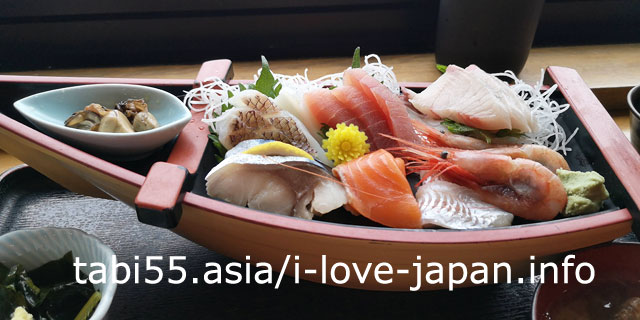 My recommendation is the limited number of "Funamori Zen(Sashimi Boat lunch set)".
You can eat a lot of sashimi(sliced raw fish).
▼More
https://sakatacity.com/toeat-cat/seafood/
5.Old a shipping agent Abumiya

During the Edo period, Abumiya became known nationwide as a shipping agent and rice dealer. Abumiya played an important role in the shipping trade, as well as held top economic and political positions in Sakata.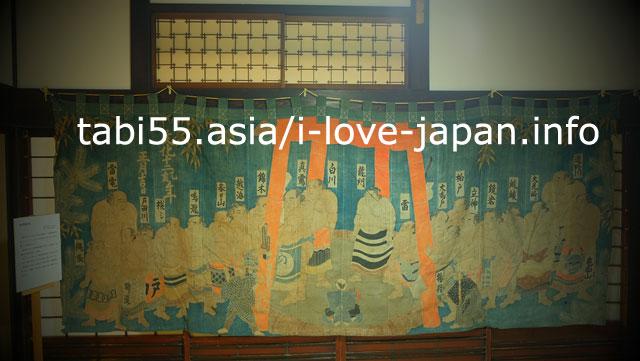 It seems that these curtains were posted outside at the event and enjoyed by the neighbors.
It seems that these curtains were posted outside at the time of the event and enjoyed by the neighbors.
I think that everyone was pleased with the lack of entertainment.
Old rich men really thought about the people.
▼More
https://sakatacity.com/todo/abumiya/
6.Historical Homma Residence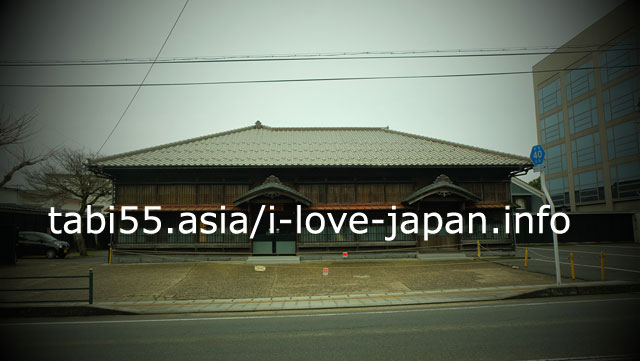 If the villa and garden (Honma Museum of Art) were so wonderful, I expected the Historical Homma Residence to be amazing.
However, it was closed in winter.
I cried (*ノ-;*) and took a photo from the outside.
▼More
https://sakatacity.com/todo/historical-homma-residence/
7.Take a bus from Sakata Station to Shonai Airport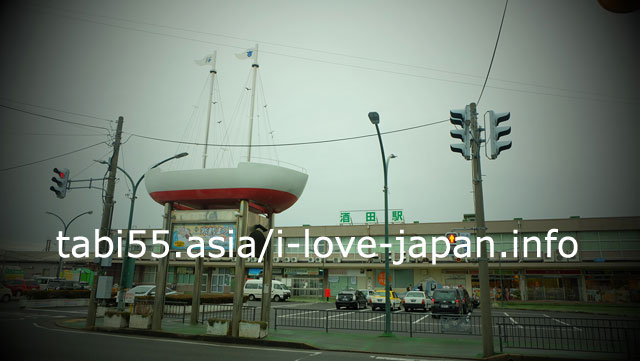 After walking around the Sakata Station area, head to the airport.
8.Last rice + commemorative photo at Shonai Airport
8-1.I missed eating! Chew Shonai's meat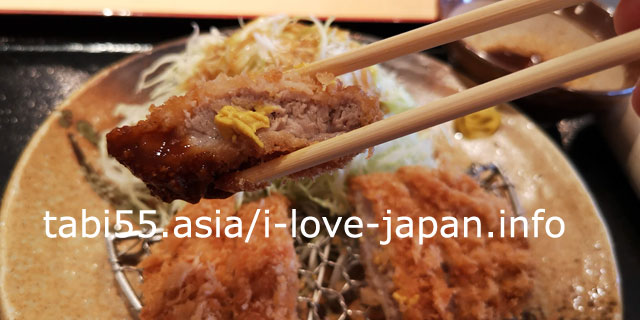 I ate fish in the Shonai area (Tsuruoka, Sakata), but I didn't eat meat! I noticed.
"Happy time special price 600 yen" grabbed my stomach.
I stuck the cutlet of sheep.
8-2.Local Mascot at Shonai Airport! Let's take a picture with Mameusa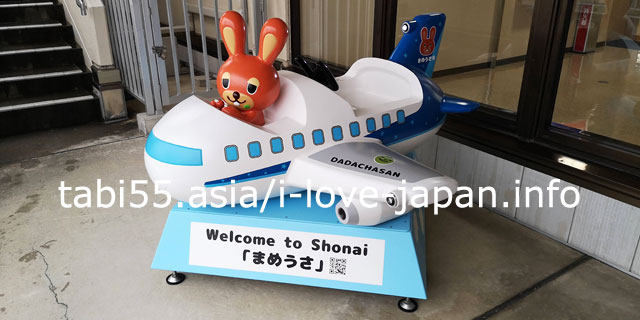 There are also spots where you can take pictures together with Mameusa on the Mameusa-go.
Let's enjoy until the end.
9.[Map] Tsuruoka + Sakata! Winter Shonai sightseeing model course