In the winter of 2019 (December), I rode a Jetstar ★ and traveled alone without a car in Kochi for 3 days and 2 nights.
I do not know if it will be a model course, but I will share recommended sightseeing plans

【Day 1】Sightseeing in Katsurahama! Travel by route bus → Drink alone in Kochi at night
Departed Narita Airport shortly after noon and arrived at Kochi Ryoma Airport late in the afternoon.
After checking in at the accommodation, I went to see the sunset at Katsurahama
1-1.From Kochi Station, take a regular bus to Katsurahama [Round trip 2 hours]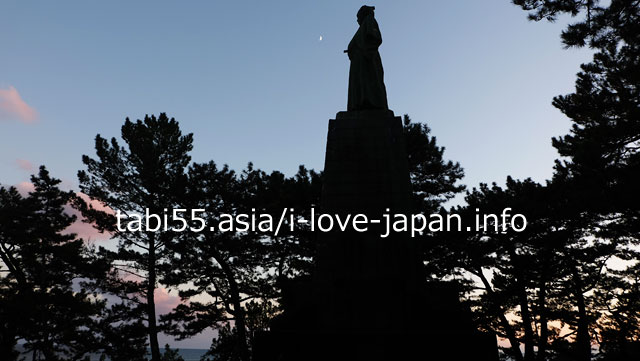 ▼Katsurahama sightseeing model course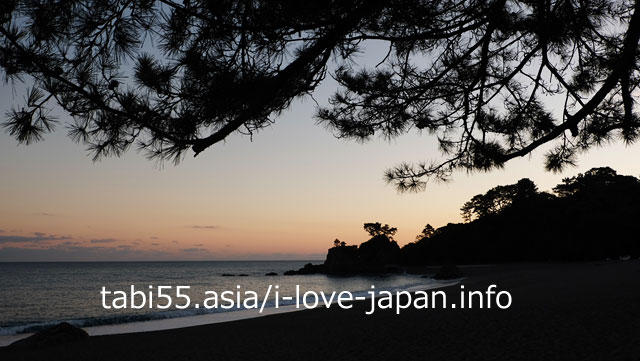 Access to katsurahama beach kochi from Kochi Station by bus! Share about 1 hour sightseeing course (2 hours round trip) with map
Katsurahama Beach(桂浜) is a scenic spot in Kochi known for its bow-shaped beach (can't swim) and the large statue of Ryom...
1-2.Japan's three major disappointment spots or Kochi's leading tourist destination? Harimaya Bridge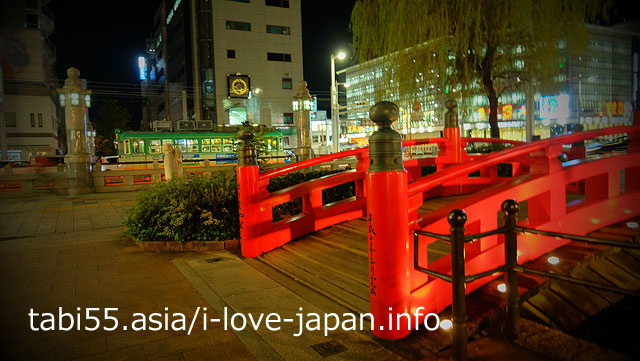 Sorry or overjoyed, let's go and make a decision( ̄Д ̄)ノ
1-3.Sightseeing in Kochi Castle at night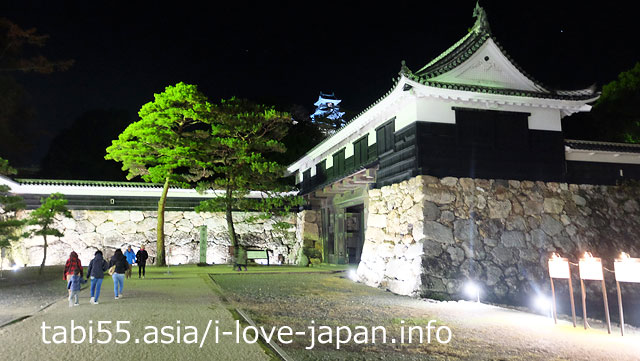 Since the event was being held, I was able to visit Kochi Castle even at night.
▼Officail site
https://kochipark.jp/kochijyo/
1-4.Kochi specialty! Drink alone with bonito "tataki" and whale @ Hirome market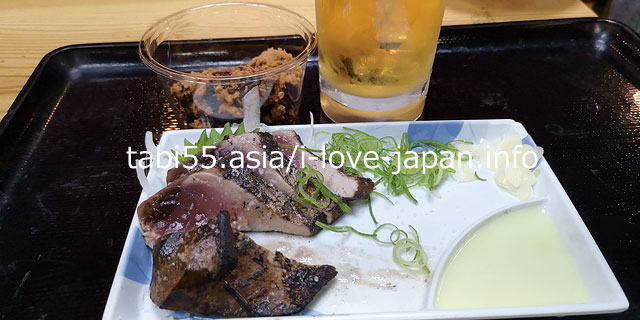 Bonito "tataki" means Seared Bonito (slices).
Bonito is a kind of Tune .
It seems that whale fishing has been flourishing for a long time.
Both were great, so I received both.
※ I think whales have different likes and dislikes ※
1-5.Stay near Kochi Station
▼Kochi night! Sightseeing model course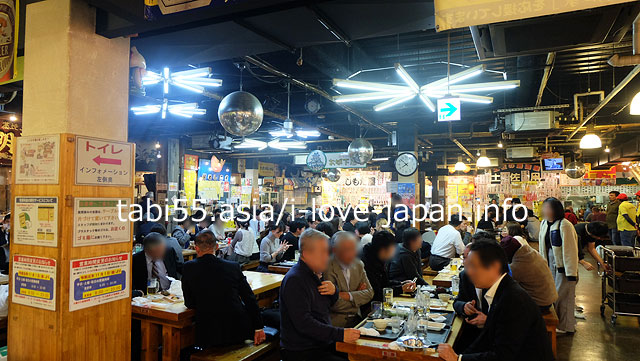 Sightseeing in Kochi Station area at night [2 hours 40 minutes] Recommended model course
After enjoying the Katsurahama, I returned to the bus stop at Harimayabashi. I was surprised at Harimaya Bridge and wen...
【Day 2】Traveling alone in Kochi sightseeing spots without a car
I toured Kochi's sightseeing spots without a car, by train, bus, or tram without any connection.
2-1.Kochi's local "Hat bread" for breakfast @original Limbell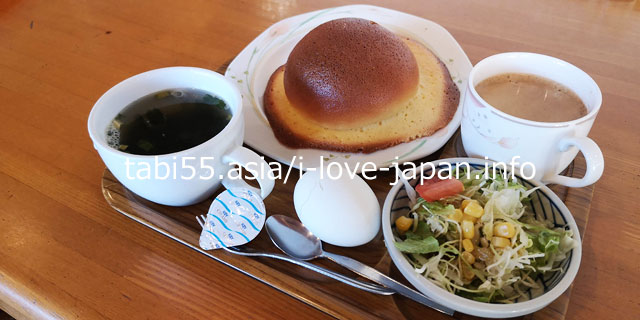 "Hat bread" was born from forgetting to put biscuit dough on melon bread.
I had Kochi specialty for breakfast.
2-2.Anpanman at Kochi Station! It is recommended to have enough time for train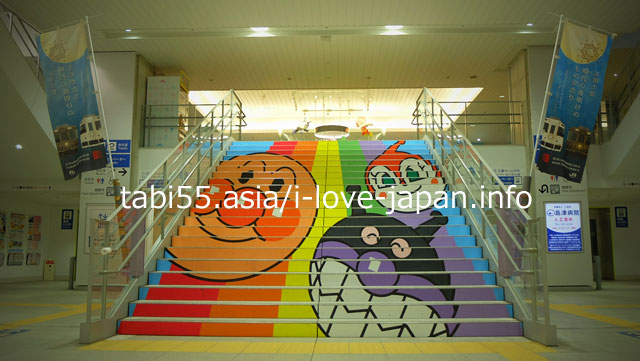 2-3.Tweet at "Sorry" alone at the Gomen station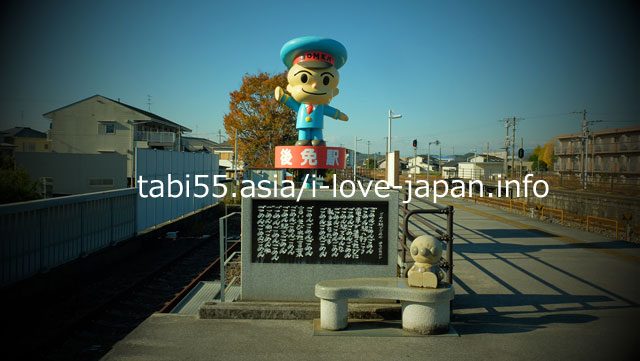 "Gomen" in Japanese means "sorry" in English.
The area around this station is also related to Takashi Yanase.
2-4.Kochi sightseeing secretary! Sightseeing in Ryuga-do cave
▼ Access from Kochi Station to Ryuga-do cave [without car]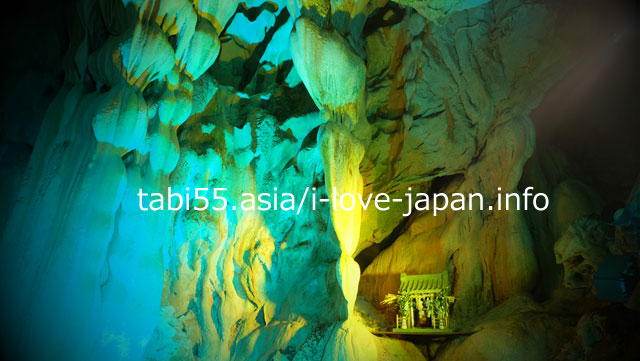 Access from Kochi Station to Ryuga-do cave by train and bus (→ to Anpanman Museum)
I have access to the world-famous "Ryugado cave" and "Anpanman Museum(Kami City Yanase Takashi Memorial Hall )" by train...
2-5.Kami City Yanase Takashi Memorial Hall/ Anpanman Museum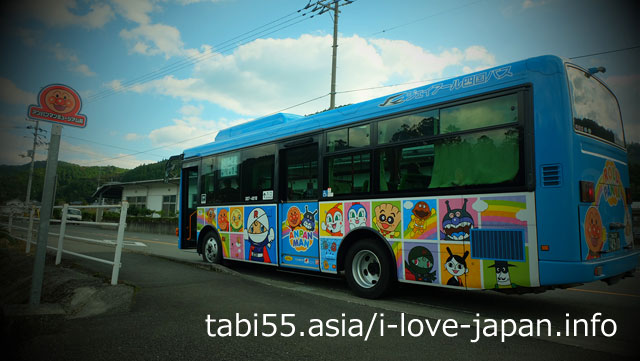 Not only Anpanman, but also the trajectory of Takashi Yanase.
2-6.Lunch at Mirafu Roadside station ♪ A specialty of Kohoku! Shiitake bowl is recommended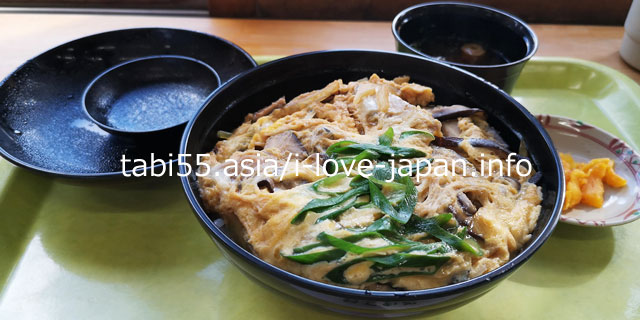 The Anpanman Museum had no such thing as Anpanman Cafe.
So have lunch at the roadside station.
Shiitake bowl was delicious.
2-7.If you like Anpanman! Let's go sightseeing at JR Tosa Yamada Station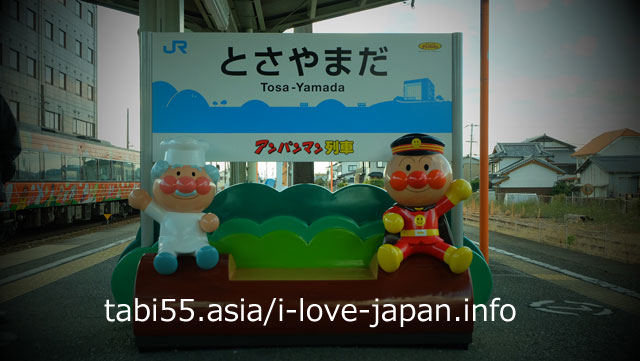 Not only train riders but also Anpanman lovers who are sightseeing in Kochi by car are recommended here at JR Tosa Yamada Station and the above-mentioned Gomen Station.
Stop by Kami city Infomation with Anpanman's mechanism clock.
▼If you access the Kochi Station area from the Kami City Yanase Takashi Memorial Hall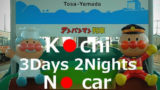 Anpanman Museum → JR Tosa Yamada Station → Access to JR Kochi Station
From Ryugadou cave, I came to Kami City Yanase Takashi Memorial Hall (Anpanman Museum). I remembered Anpanman when I wa...
2-8.Let's go see Fukuchan! YOKOYAMA MEMORIAL MANGA MESEUM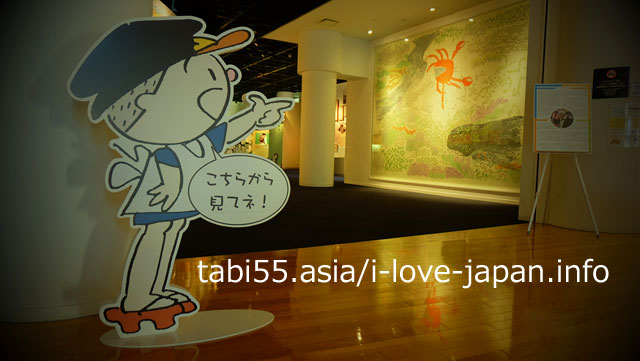 You can eet the hero of the manga depicting the early Showa era
2-9.Touching the roots of Ryoma at the Kochi City Ryoma's birthplace memorial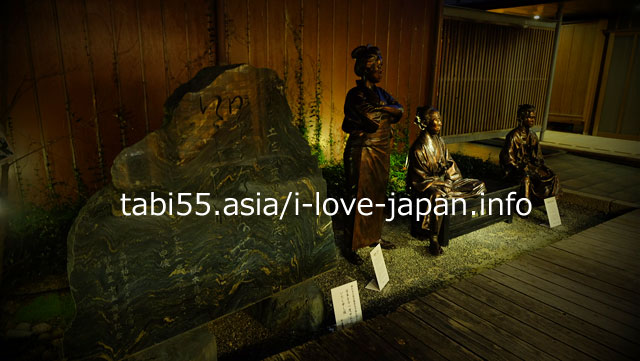 You can understand Ryoma's character formation process.
2-10.Let's pray for safe traveling at Kochi Hachimangu Shrine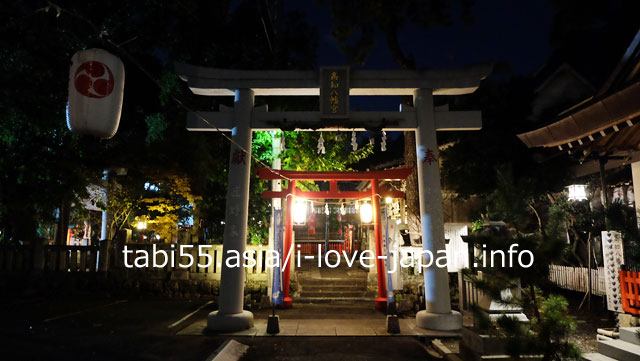 2-11.Kochi specialty food stall dumplings! Stall food at Yasubei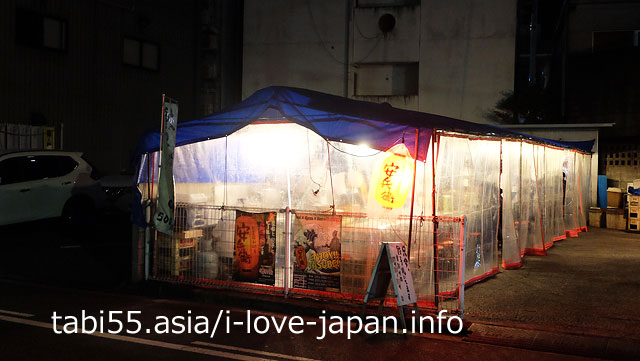 Yasubee is known for gyoza, but oden and ramen are also delicious.
2-12.Stay near Kochi Station
【Day 3】Kochi City: Bus Sightseeing at Godaisan!
3-1.In front of Kochi Station ticket gate! Curry bread "Man" for breakfast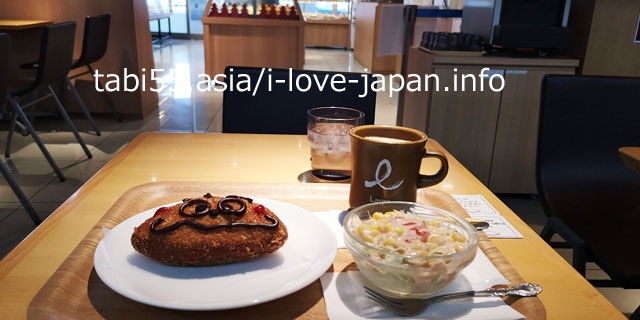 We had breakfast at a bakery "Willie Winky" in front of the ticket gate at Kochi Station.
I ate curry bread man while apologizing "sorry".
3-2.Overlooking Kochi from Godai-san Observatory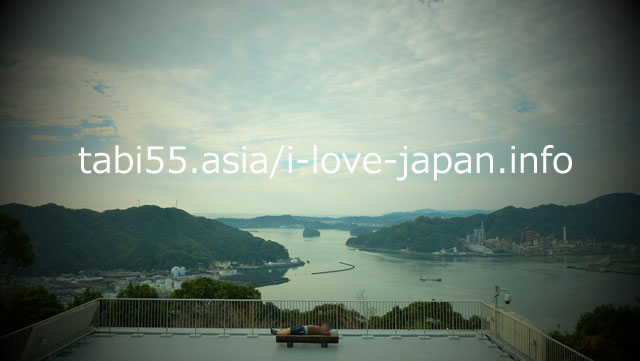 Take a tour of Godaiyama by MY Yu Bus.
There was a Ryoma holiday-like person.
3-3.A famous temple in Kochi! Sightseeing in the autumnal Chikurinji Temple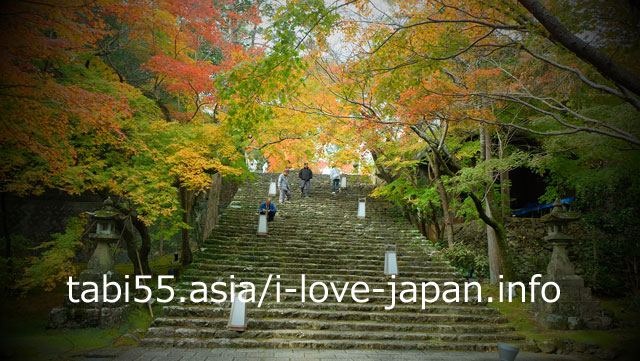 3-4.THE KOCHI PREFECTURAL MAKINO BOTANICAL GARDEN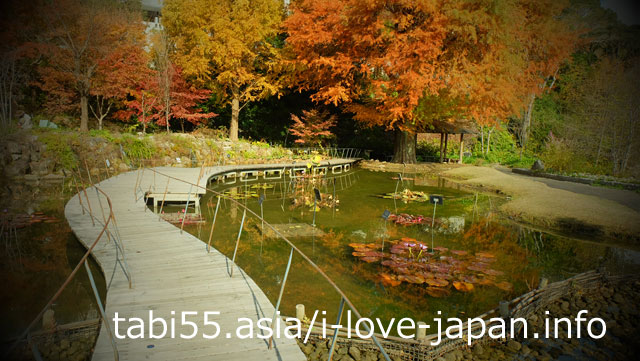 When I was little, I lived near the Makino Memorial Garden in Nerima,Tokyo.
Running around in the garden, I was angry.
Today, for the first time in my life, I learned the greatness of Makino Tomitaro
3-5.I had lunch at Nabeyaki Ramen Chiaki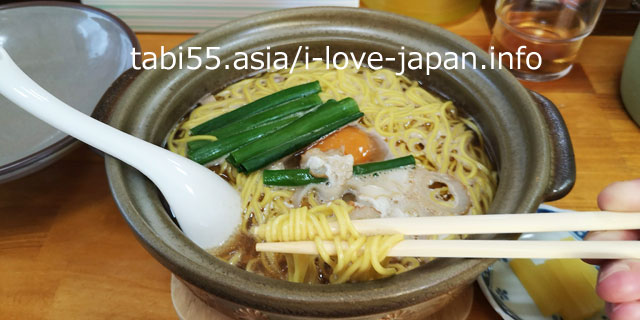 We returned to Kochi Station from Godaisan by bus.
And I had Nabeyaki Ramen as lunch.
As the name implies, it is ramen that went into a clay pot.
3-6.Transfer to Kochi Ryoma Airport by bus
▼ A half-day sightseeing tour of Kochi by MY Yu Bus! Model course?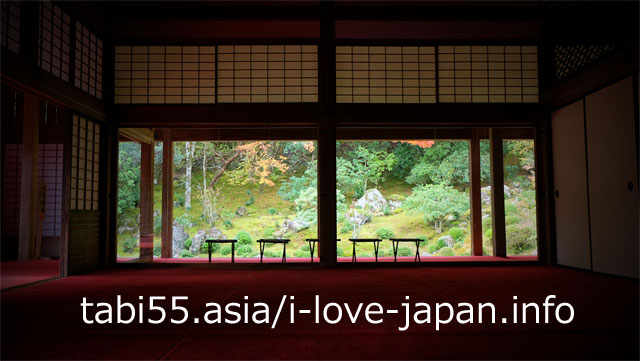 By bus from Kochi Station to Godaisan 【half-day sightseeing】 model course
The Kochi trip has reached the final day. It is said that there are many Instagram spots on this plan Godaisan O...
4.[Map] Kochi x no car! Tourist spots traveled alone