From Ryugadou cave, I came to Kami City Yanase Takashi Memorial Hall (Anpanman Museum).
I remembered Anpanman when I was little and was surprised at the change.
This time, return to Kochi Station.

1. Visit the Kami City Takashi Yanase Memorial Hall(Anpanman Museum)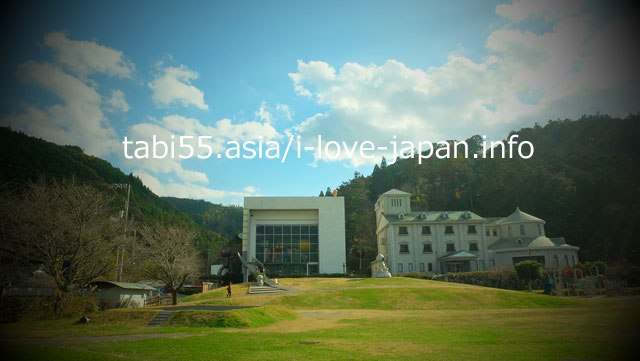 I remember that Anpanman, my first time, was as surreal as a child.
Is it good for child like me to see? I was puzzled.
A few years later, when I saw Anpanman, which became pretty, I was shocked again.
There is a handling of Anpanman's picture books in the early days.
I thought about Anpanman's history.
▼Offcial site
http://anpanman-museum.net/en
2. There is no cafe or restaurant at Anpanman Museum! Get a Shiitake(mushroom) bowl at a roadside station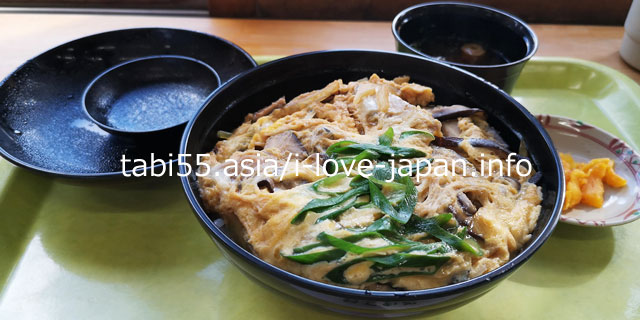 The Anpanman Museum does not have a cafe or restaurant.
If you get hungry, go to the cafeteria at the roadside station Mirafu (Nirou no Sato Mirafu), near the bus stop.
I recommend Shiitake mushrooms bowl made with local shiitake mushrooms.
▼Offcial site
https://www.city.kami.lg.jp/map/nirounosato.html
3. Take the Anpanman bus to access JR Tosa Yamada Station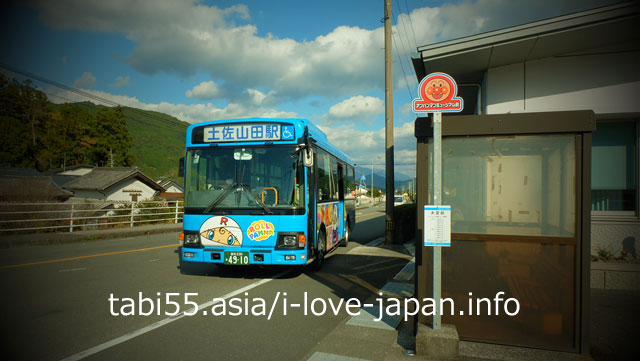 On the way back, take the Anpanman bus to Tosa Yamada Station and take the JR(Train) from Tosa Yamada Station.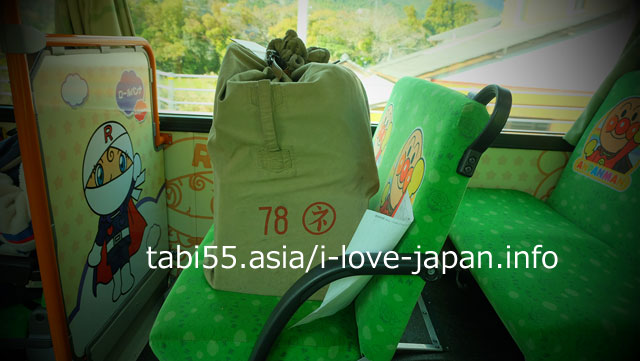 The mail was sitting on the seat (; ̄ー ̄A
Peaceful scenery, assuming no one steals or mischief.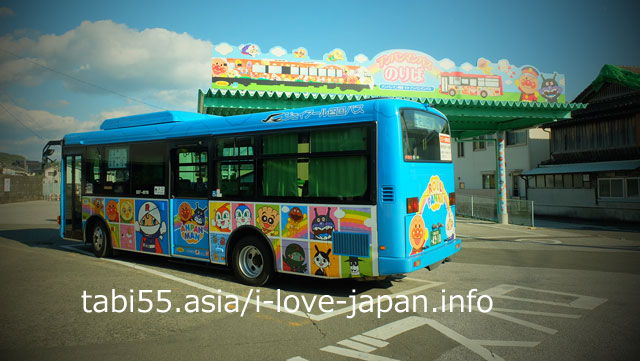 In about 20 minutes, we arrive at JR Tosa Yamada Station.
In this way, there is a bus stop full of dreams.
4.Stop by Kami City Information Center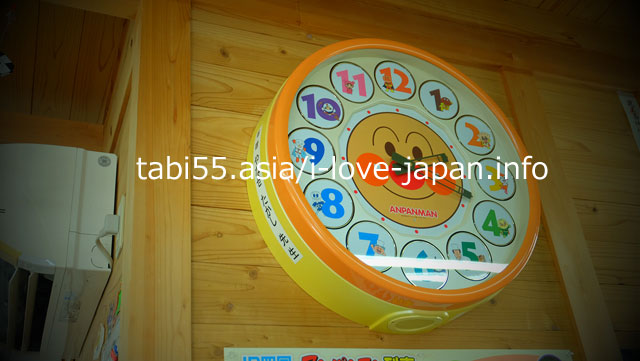 Don't go straight to the station!
Visit Kami City Information Center (← a tourist information center).
There is a mechanism clock donated by Takashi Yanase.
The staff moved the clock and saw the mechanismヽ( ̄▼ ̄*)ノ
※ I forgot to take a photo with pleasure ※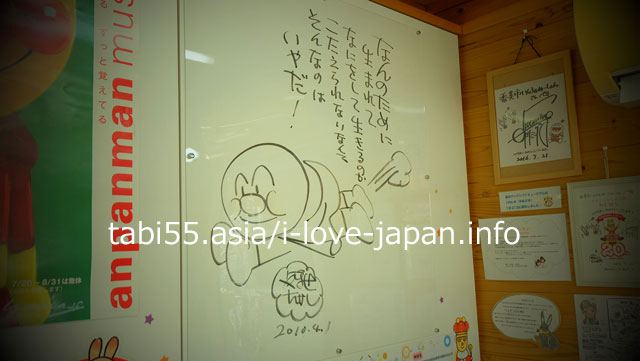 At the time of the opening, there was an autograph that Takashi Yanase visited and drew.
5.A lot of Anpanman at JR Tosa Yamada Station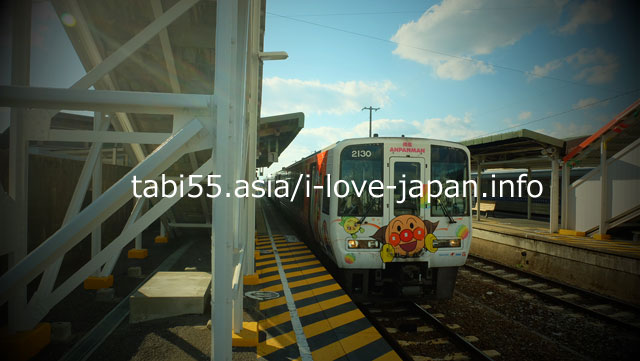 There is a lot of Anpanman at JR Tosayamada Station, the gateway to the Anpanman Museum.
It happened that Anpanman train (← Trains with limited express rates, probably Anpanman specification) was stopped.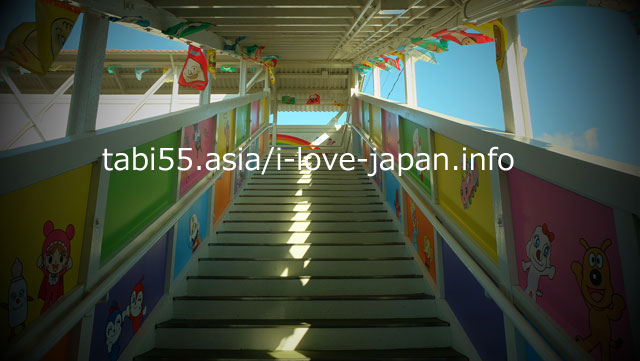 Anpanmans are smiling on the stairs that move between platforms.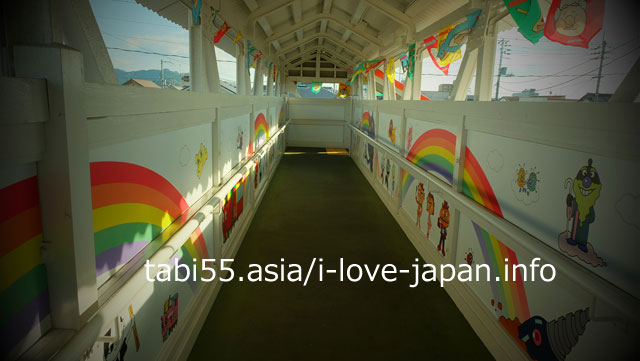 There is a rainbow in the corridor.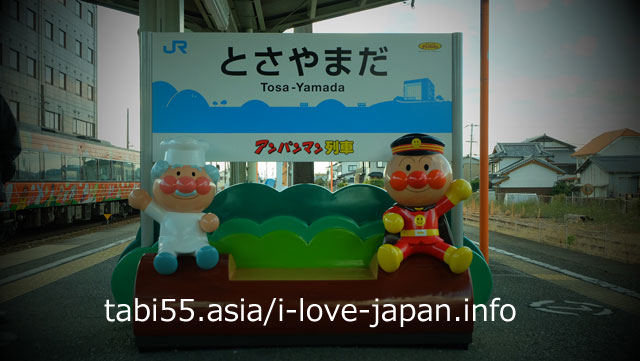 There is also a place where you can take a commemorative photo with Anpanman and Uncle Jam.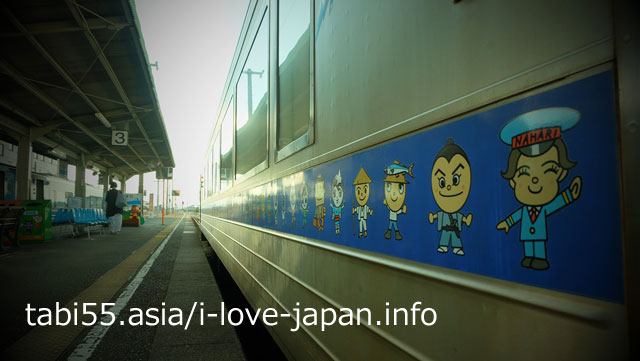 Each station train also had characters drawn byTakashi Yanase.
Some people visit the Anpanman Museum by car.
It is a waste to stop by the Anpanman Museum alone.
If you're a fan of Takashi Yanase, I recommend that you stop by JR Tosa Yamada Station and JR Gomen Station.
▼JR Gomen Station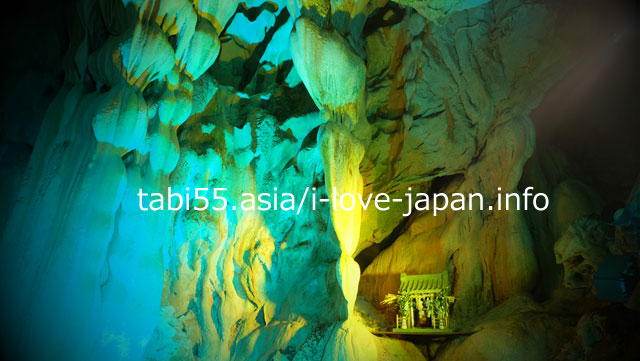 Access from Kochi Station to Ryuga-do cave by train and bus (→ to Anpanman Museum)
I have access to the world-famous "Ryugado cave" and "Anpanman Museum(Kami City Yanase Takashi Memorial Hall )" by train...
If you take a train, you will reach Kochi Station.
【Map】Kouchi Travel