After enjoying the Katsurahama, I returned to the bus stop at Harimayabashi.
I was surprised at Harimaya Bridge and went to Kochi at night.

1.Three major disappointing spots in Japan or Kochi's specialty! ? Harimaya Bridge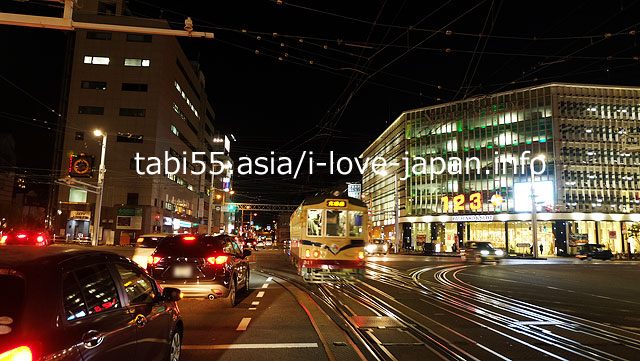 A key point of traffic in Kochi, Harimaya intersection.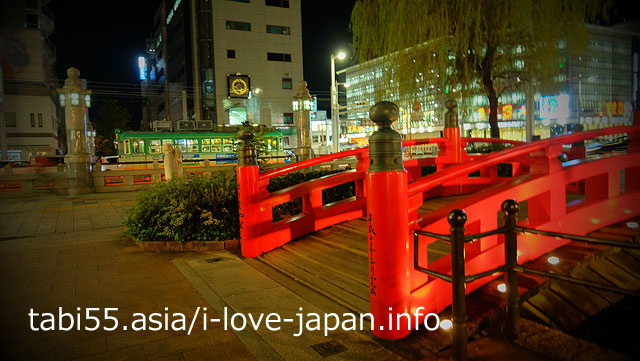 Next to it was a small and cute Harimaya Bridge.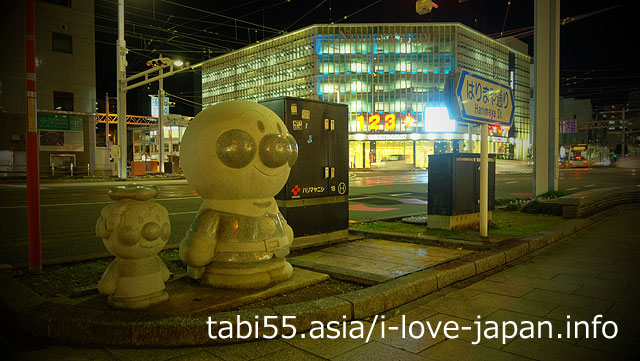 Anpanman and Uncle Jam smile…
2.It was during the event, so I went to Kochi Castle at night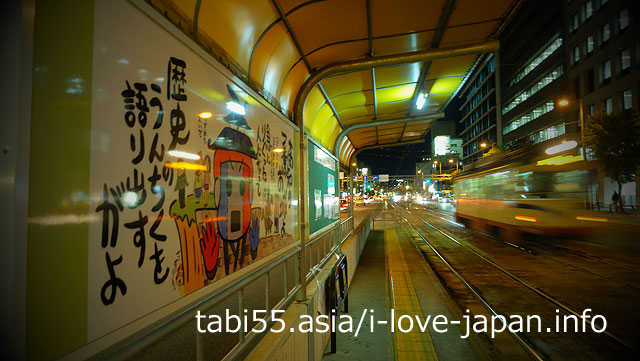 Kochi Castle, which usually closes at 17:00, was open during the event, so I was able to visit at night.
There was a sign drawn by Rieko Saibara(西原理恵子氏) at Kochijo Station on the electric railway.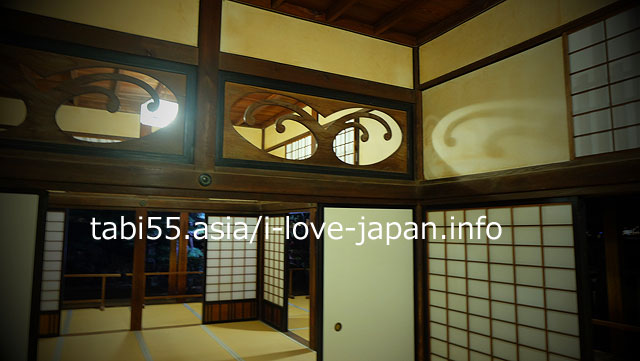 The castle's transom looks like a whale and the sea.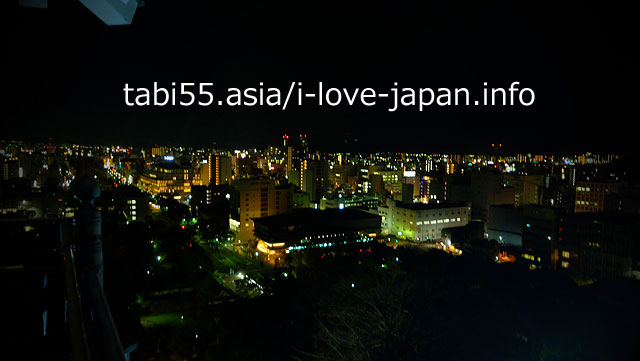 You can overlook Kochi from the castle tower.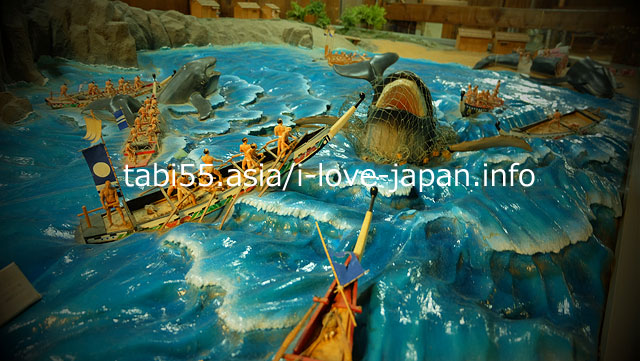 It seems that whaling has been practiced in Tosa for a long time.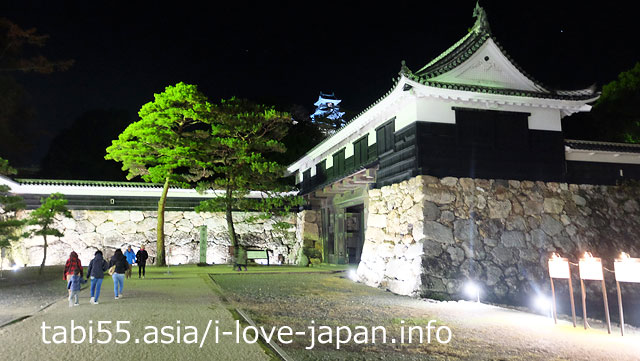 Kochi Castle can be seen from the gate.
It is recommended point for commemorative photography.
3.Eat a seared bonito(tuna) in Hirome Market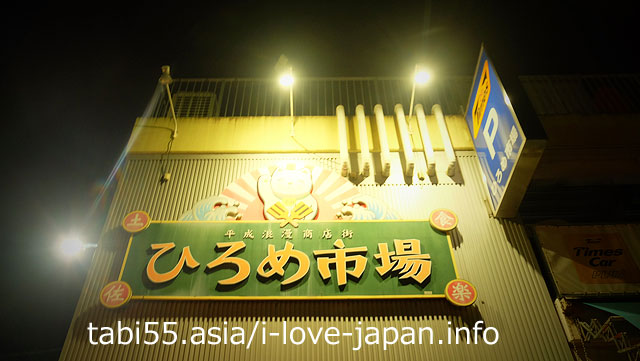 At Hirome Market, you can eat Kochi specialties.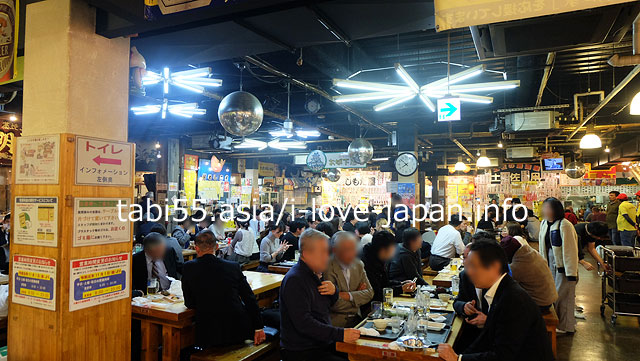 The stalls are arranged so that the shops surround the audience.
Find an empty space.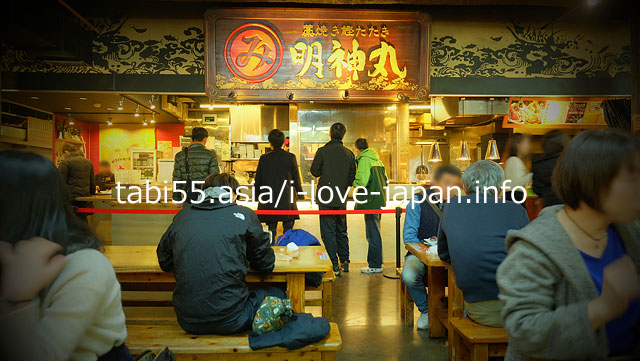 You can enjoy skipjack bonito(tuna) everywhere in the Hirome market.
It seems that the grilled straw looks delicious, so I decided to have the skipjack of this shop.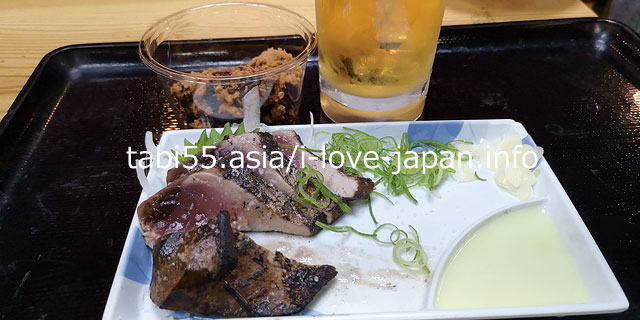 I had a bonito, fried whale, and beer.
It's amazing that fish can be eaten with rock salt.
4.Kochi product! Supper selected at convenience stores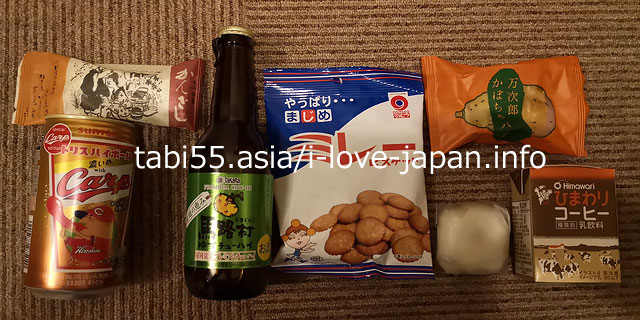 I recommend
Millet biscuit
Sunflower coffee
It was past [21:00] that I bought local food sold at a convenience store and returned to the hotel.
It is around [18:20] that I take photos at Harimaya intersection.
In about 2 hours and 40 minutes, I was able to see the highlights of the Kochi station area, Harimayabashi, Kochi Castle and Hirome Market.
[Extra] Gyoza + beer at the stall! Add oden and ramen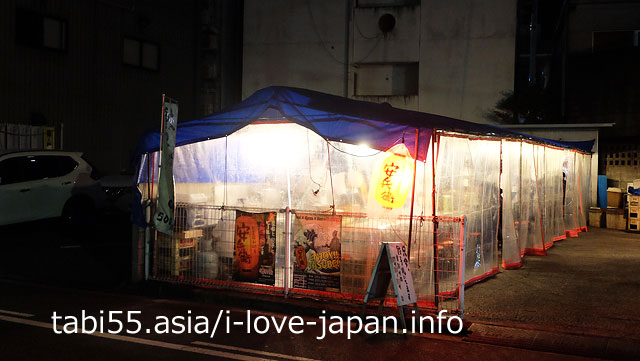 Kochi gourmet is not only in Hirome market.
It is also known for having good food stalls.
The next night, we went to the food stall "Yasubei".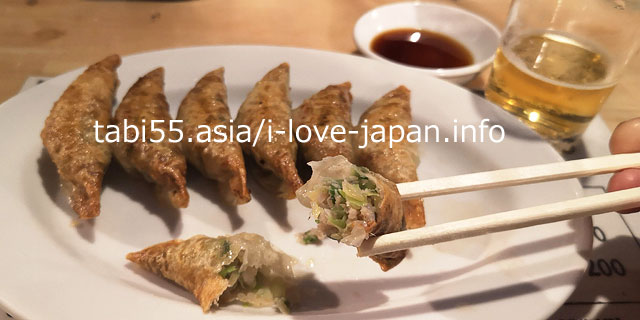 Order gyoza and beer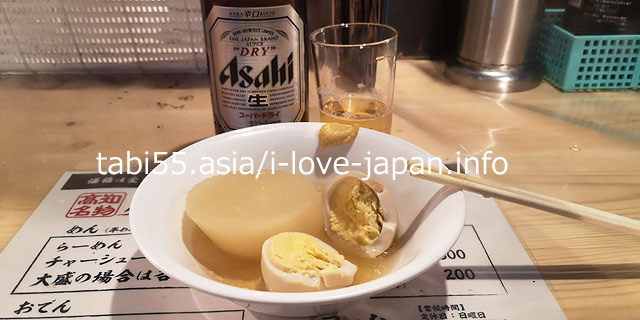 Oden is also very delicious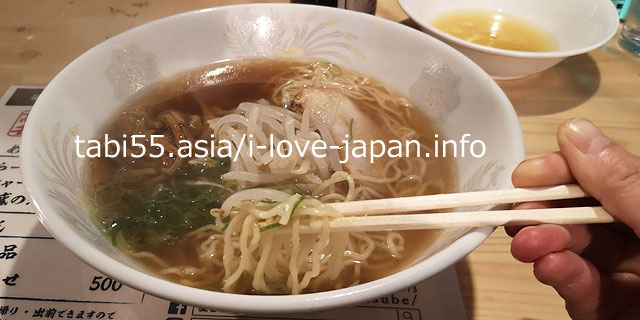 Finally, I had ramen…
[Map] Kochi trip
▼I share Japan Attraction in 15 sec on YouTube.