ightseeing in Hakodate in the morning.
I left Hakodate after 12:00 and went to Yu-no-kawa Onsen(hot spring )
I compiled the schedule into a model course of 1 day and 2 nights (* ̄∇ ̄)ノ
Of course, you can also go on a day trip.

【8:46】Squid fishing→ Eat squid@Ekini Market in Hakodate morning market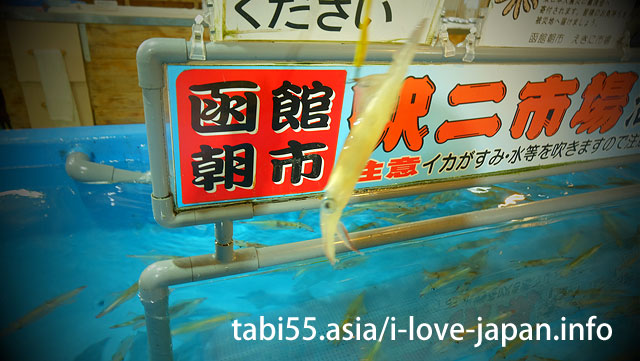 Speaking of Hakodate morning market 's specialty, it is squid fishing.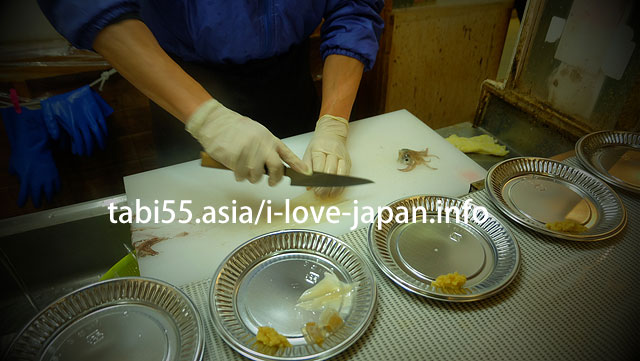 When you fish up the squid, the staff cuts it.
There is a table by the fishing pond so you can eat it on the spot.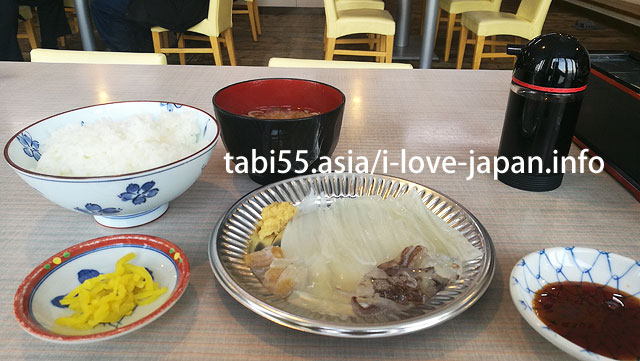 I brought the squid to the second floor of "朝市食堂二番館".
And I order rice and miso soup and made it to breakfast.
▼More
Let's Explore the Hakodate Morning Market!
【9: 45】 Walking around Hakodate Foreign Cemetery Area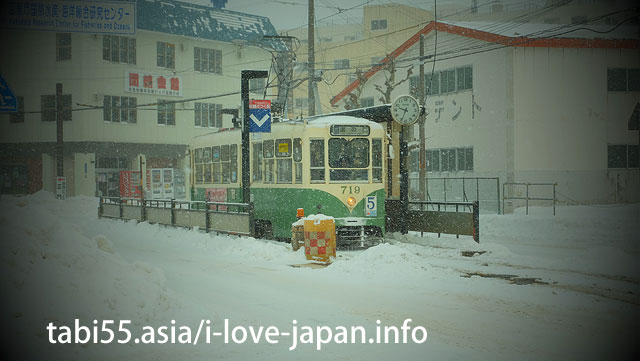 I arrived at the tram "Hakodate dock station" as it snowed.
I headed to a foreign cemetery area.
Koryu-ji Temple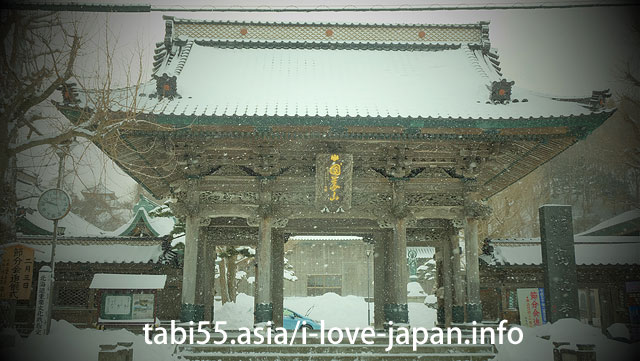 Snow shines on wooden structures.
Wander around a foreign cemetery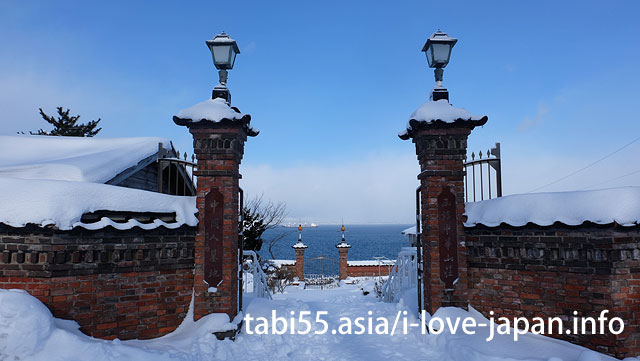 It seems that a foreign cemetery began by burying two soldiers who died when Perry arrived in 1854.
The scenery is wonderful as it is on the hill.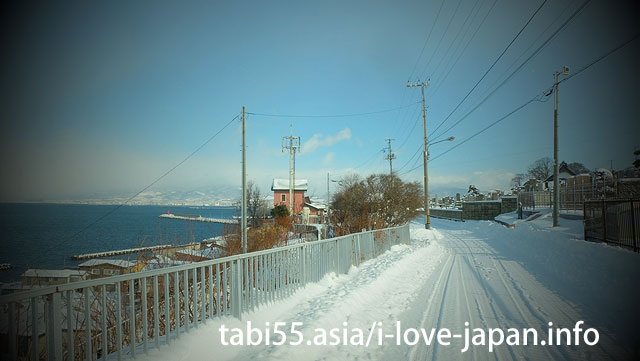 The blue of the sea and the white of the snow are beautiful.
Old Russian Consulate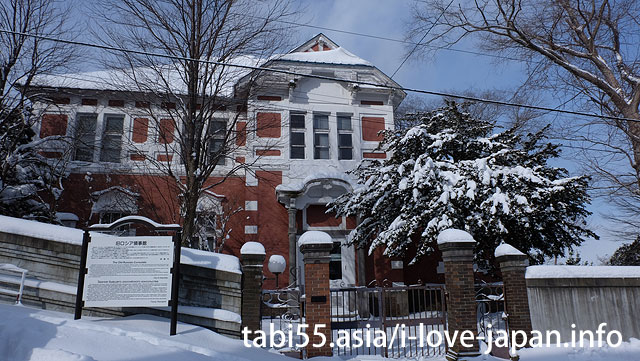 I looked at the red brick building from the outside.
Yamanoue Daijingu Shrine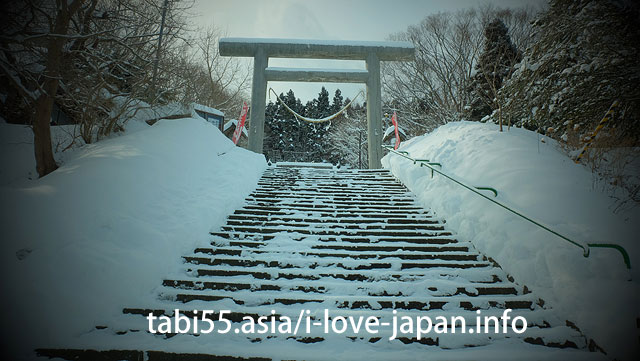 Let's visit the shrine in the upper part of the mountain.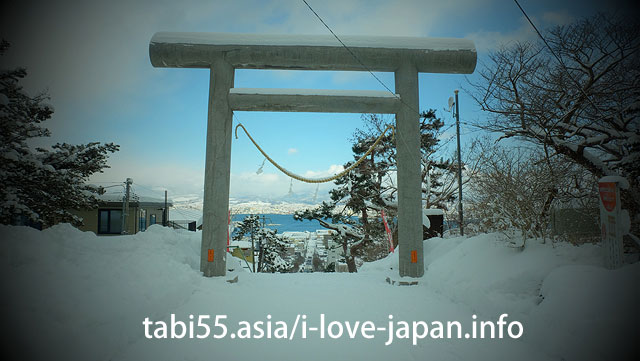 The view over Torii is wonderful.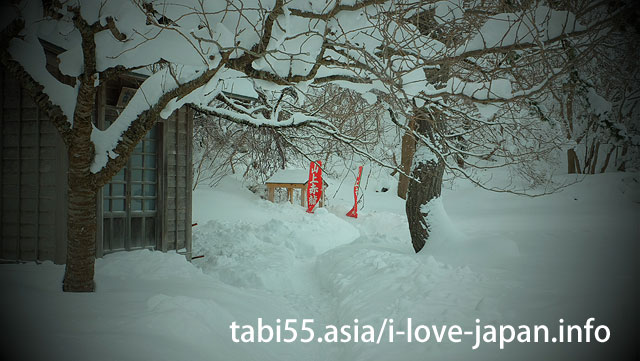 If you visit Yamanoue Daijingu Shrine, you are sure to visit "Yamanoue Aka(seki)Ryujin".
The local people said, "Since money luck will be better, let's absolutely visit him(her)."
Of course, I firmly prayed.
↓
Hakodate Tram
↓
【12: 36】 Arrive at Yu-nokawa Onsen(hot spring)! First to the footbath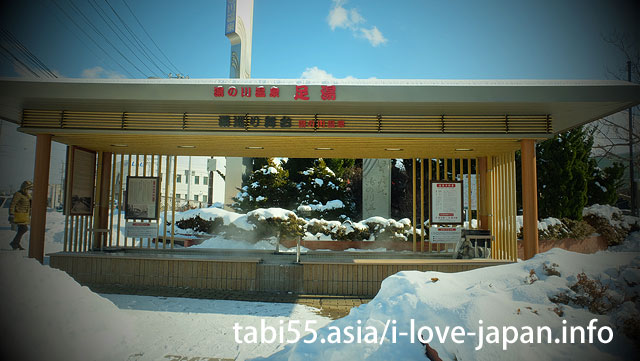 Anyway, hot springs! It is footbath.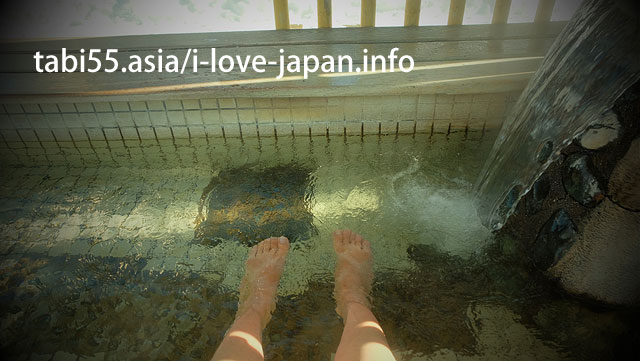 Even just putting my legs on the footbath, I warmed up.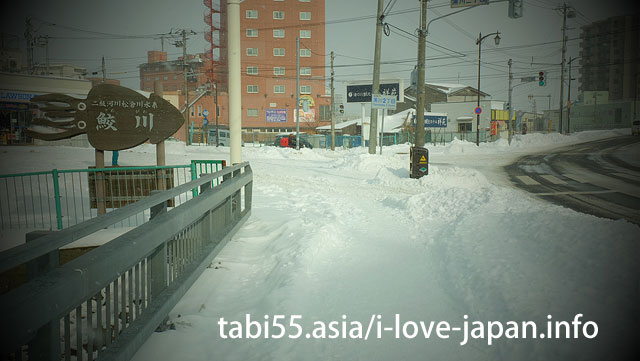 Although the name of the river is "River Shark", the signature is a squid!
【13:47】Visit a monkey's hot spring bathing at the Hakodate City Tropical Botanic Garden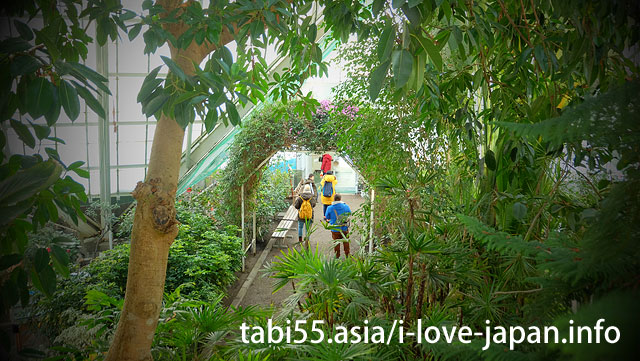 I visited not only monkey but also tropical botanical garden.
It was snowing and freezing, I warmed up…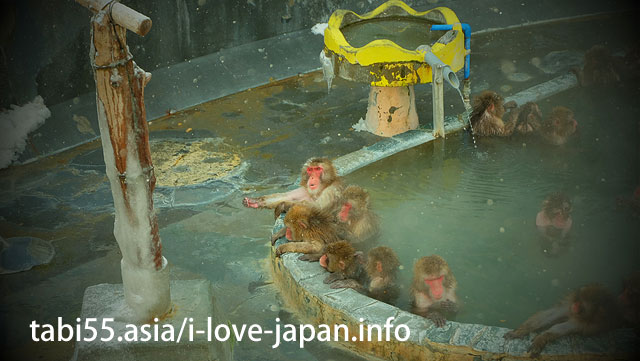 I feel humanity in the movement of monkeys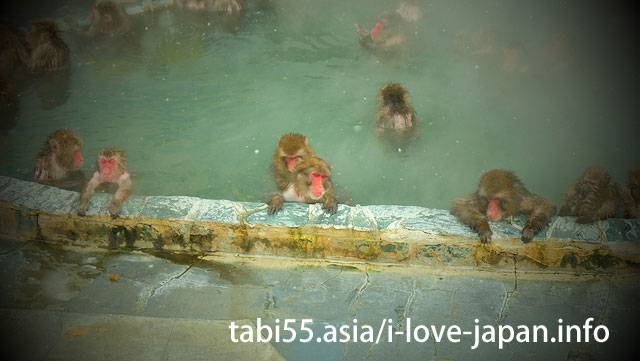 I wonder if the monkey is taking insects while standing in a hot spring?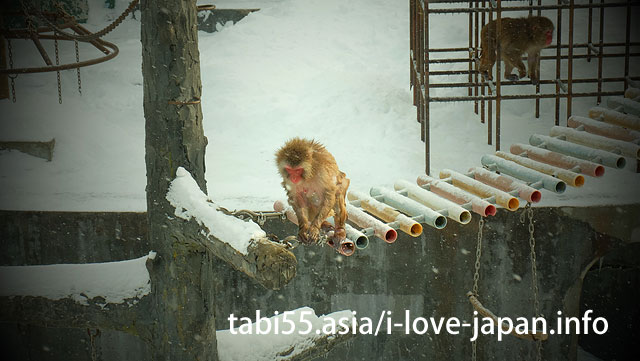 There was also a monkey exercising.
I stayed at Hakodate City Tropical Botanic Garden for over 2 hours.
Accommodation in Yunokawa Onsen(hot spring)
【Next morning 9: 58】Yukura Shrine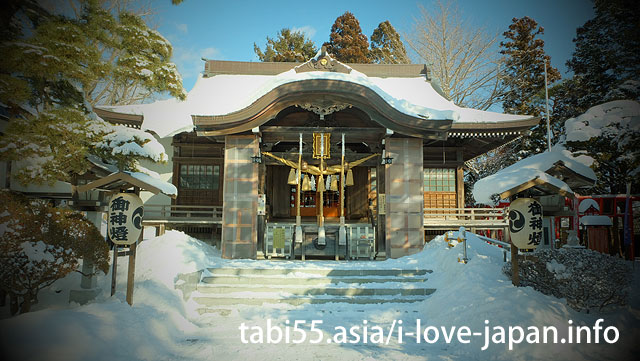 Yukura Shrine has a history of 360 years and is a 10 minute walk away from Yunokawa Onsen area.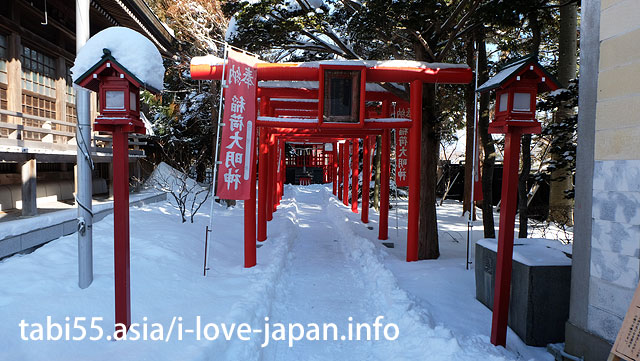 There was Inari shrine in the precinct of Yukura shrine.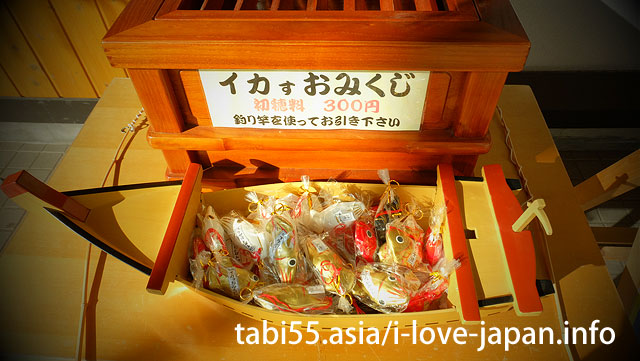 Let's draw "Hokkaido local Squid Omikuji".
▼【Offcial】Yukura Shrine
http://www.yukurajinja.or.jp/en/
【10: 25】 Move to Hakodate
I stayed at Yunokwa Onsen(hot spring) for 1 day.
However, You can go to Yukura Shrine for a day trip and return to Hakodate.
If you have time, I recommend you to relax at the hot springs.
【Map】Hakodate Sight seeing
▼Share Japan in 15sec on YouTube