In January 2018, I went sightseeing in Hakodate in 3nights 4days.
▼ Half day of the first day, summarized here
Hakodate sightseeing! Half-day model course in winter without cars (Hokkaido)
This time I compiled "Hakodate sightseeing" which is about 12 hours on the second day.

【8: 30】 Depart from the accommodation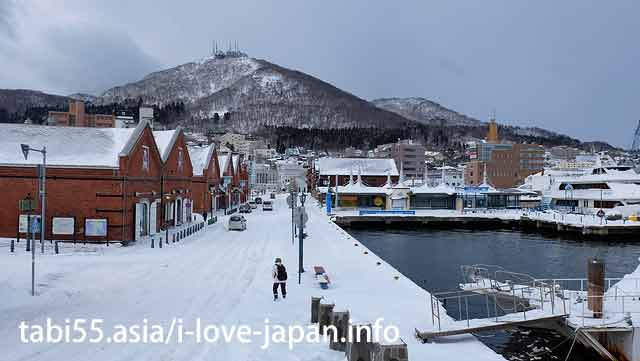 I left a lodging near the red brick warehouse town.
↓
【9: 00】 Breakfast at Hakodate morning market!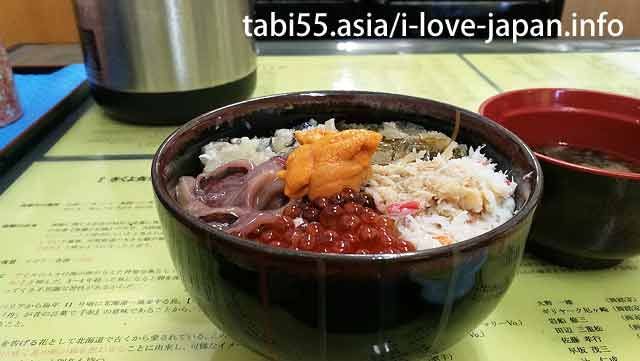 I got "Seafood rice bowl" at the Kikuyo Shokudo restaurant(きくよ食堂).
▼Hokkaido Labo
Let's Explore the Hakodate Morning Market!
↓
【9: 30】 Move by train from Hakodate Station to Onuma Park Station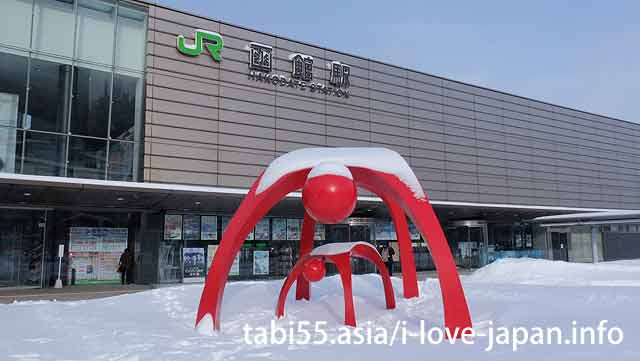 Art work of Hakodate station.
Even if parents try to protect their children, snow is piled up on their children 's backs.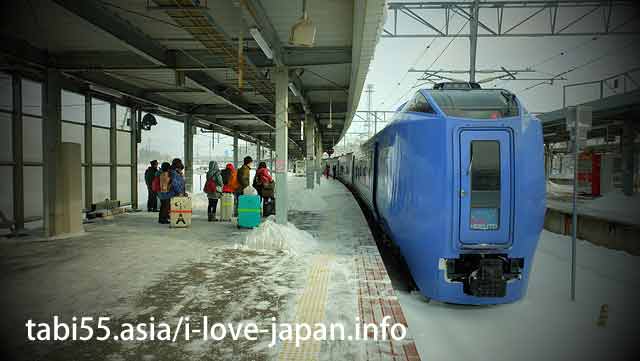 About 40 minutes from JR Hakodate Station by train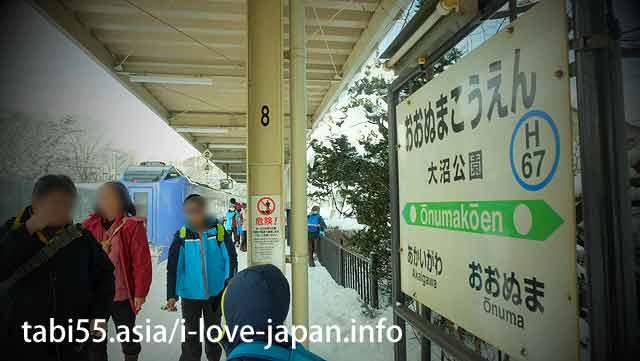 I arrived at Onuma Park Station.
▼JR HOKKAIDO RAILWAY COMPANY
http://www2.jrhokkaido.co.jp/global/english/train/index.html
↓
【10: 50】 Onuma Park in winter! Komagatake (mountain) is beautiful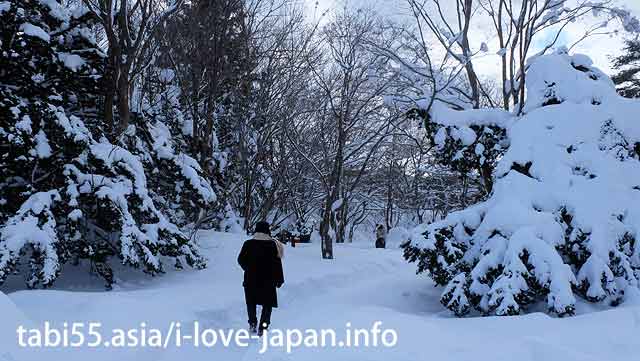 As I pass through the snowy forest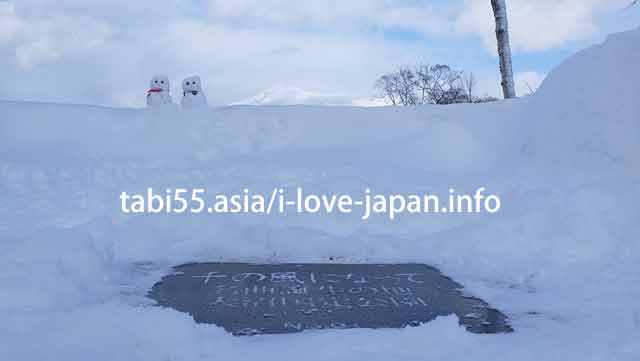 I saw a monument of "a thousand wind", two snowmen and Mt. Komagatake.

It was nice to see Mt. Komagatake in winter.
↓
【12: 00】 Onuma specialty food! ♪ Anakake Yakisoba for lunch ♪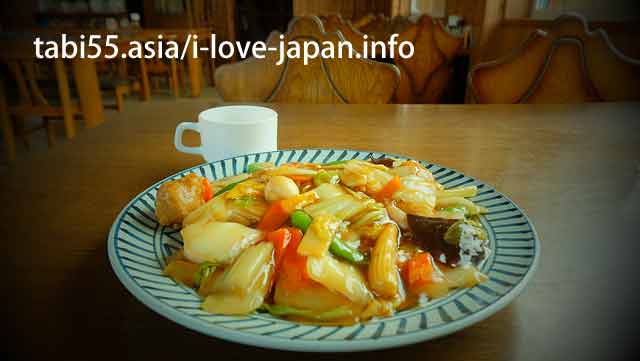 Anakake Yakisoba is Chow mein noodles with starchy sauce,Onuma specialty food
I got it at restaurant Azusa(レストラン梓).
I thought that 'I can not eat so much' because the amount was large.
But after all I ate .
↓
【12: 30】 From Onuma Park to Goryokaku Station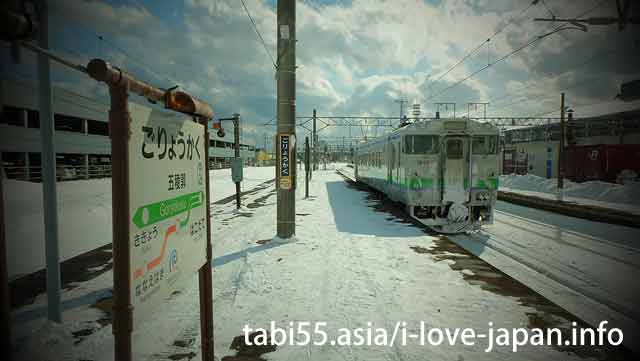 I visited Goryokaku ruins / Goryokaku Tower the day before, so I will head to maniac 'Kameda Hachimangu Shrine' this day.
↓
【13: 45】 Hakodate war surrender ceremony site: Kameda Hachimangu Shrine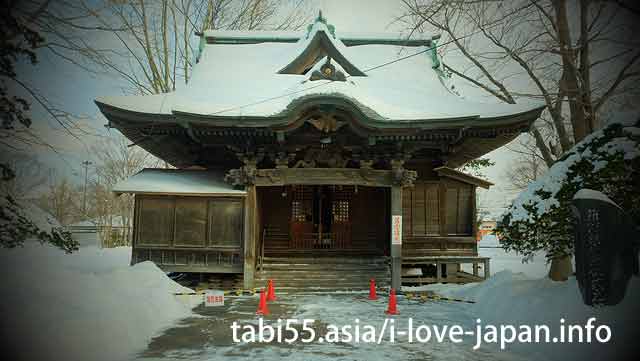 As sightseeing spot of Hakodate, Kamada Hachimangu Shrine's name is rarely raised.
At the end of the Boshin War, on May 17, 1869 (Meiji 2), the former shogunate army 's Mr. Takefuto Enomoto, Keisuke Otori etc made pledges to surrender with the new government forces Kiyotaka Kuroda etc.
It is said that the place which arranged the talks was the old hall of worship here.
↓
bus
↓
【15: 00】 Walking around Hakodate Motomachi Area
Catholic Hakodate Motomachi Church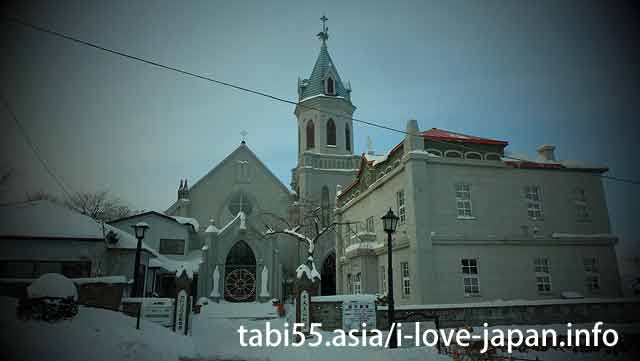 The shape of the building and the color are cute
↓
Hakodate Orthodox Church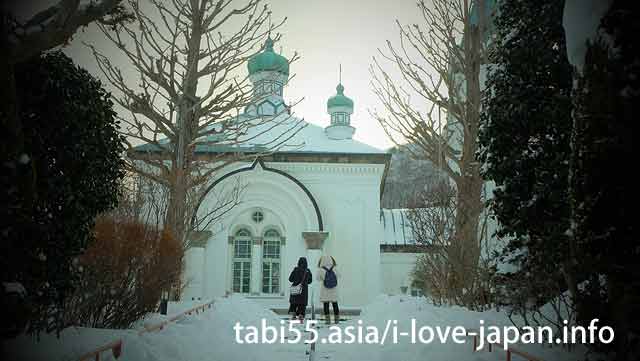 How to combine a square and a circle is wonderful.
↓
Hachiman-zaka Slope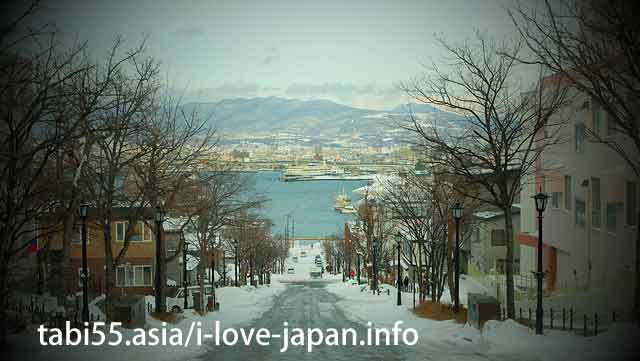 Super classic shooting spot of Hakodate!
↓
I ate the whale Soup at the old private house cafe "Teahouse Kikuizumi "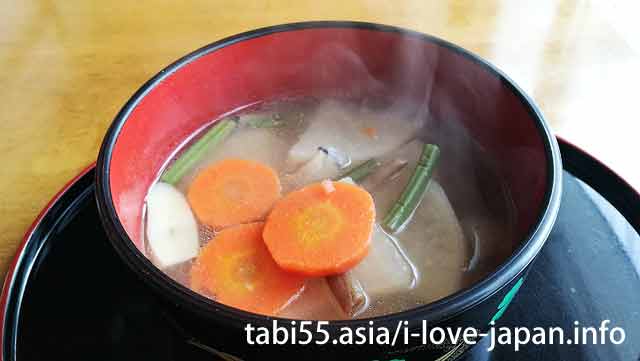 Whale Soup is a traditional New Year dish of Donan region (Hokkaido southern part) including Hakodate.
The view from the window was also wonderful.
↓
The oldest in Hokkaido! Funadama shrine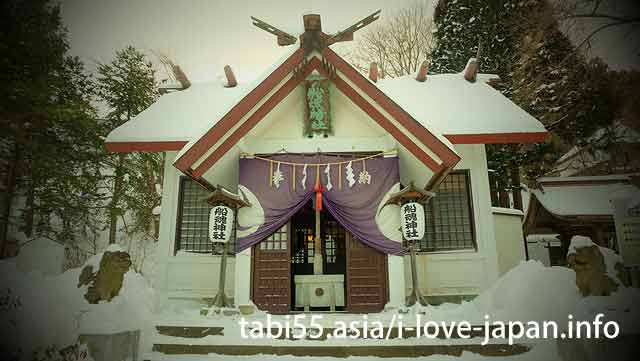 Funatoshi Shrine has long been revered as a god of ship guardian deities, maritime safety, large catch prayers, and traffic safety.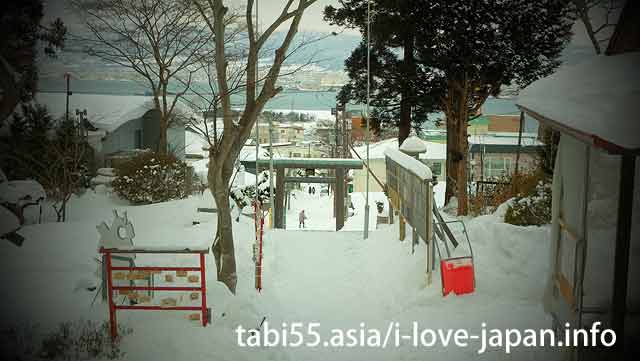 The view over the torii which I saw after visiting was brilliant.
↓
Old Public Hall of Hakodate Ward

White snow grows in a light blue and yellow building.
↓
Hachiman-zaka Slope at dusk
【17: 20】To Mt. HAKODATE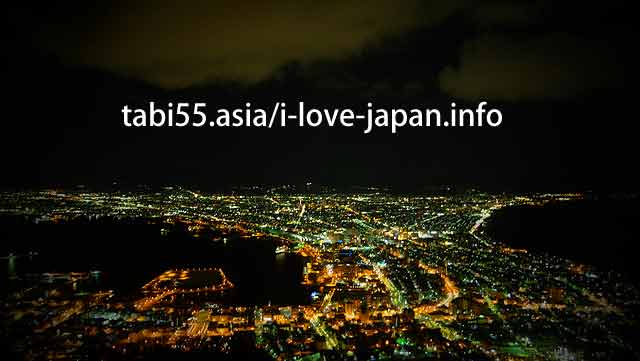 I was disgusted with the many people, yet I enjoyed the view of the famous Hakodate specialties.
↓
【18: 48】 Night's Hachiman-zaka Slope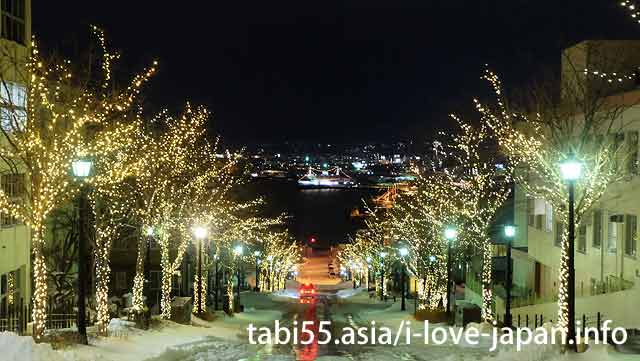 Hachiman-zaka Slope attracts different facial expressions depending on time
↓
【19: 10】 Hakodate specialties! Chinese chicken burger at Lucky Pierrot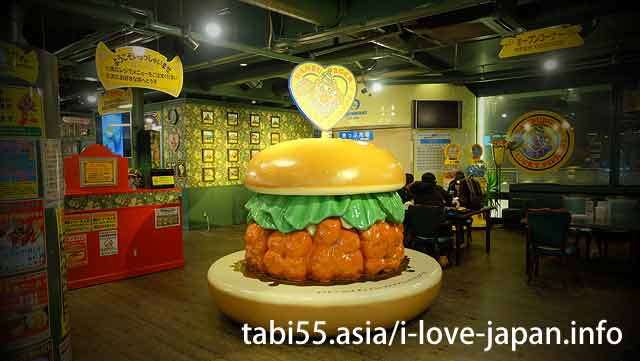 Lucky Pierrot is a shop known for local hamburgers in Hakodate.
Interior decorated with individuality is made for each shop.
The big hamburger in the picture above is from the marina Suehiro store.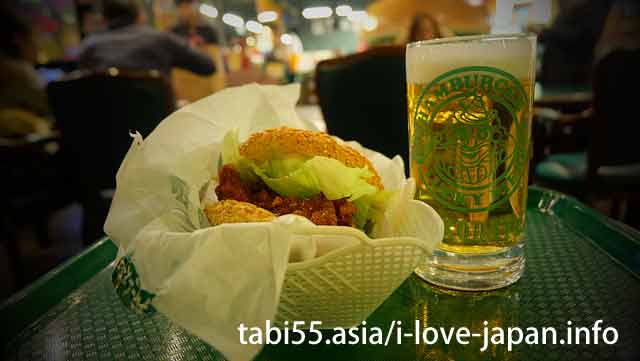 Along with beer, I got a Chinese chicken burger.
You may not do it for institution, but you might as well search for the interior of your choice
▼lucky pierrot branches
http://luckypierrot.jp/shop/
【19: 41】 Hasegawa store's Yakitori bento! Of course Hakodate specialty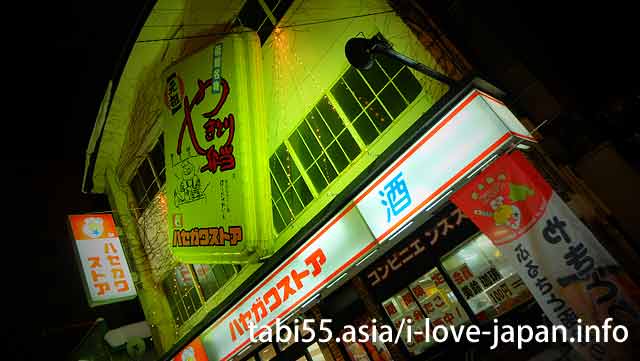 Alongside lucky Pierrot, the local gourmet is Hasegawa store.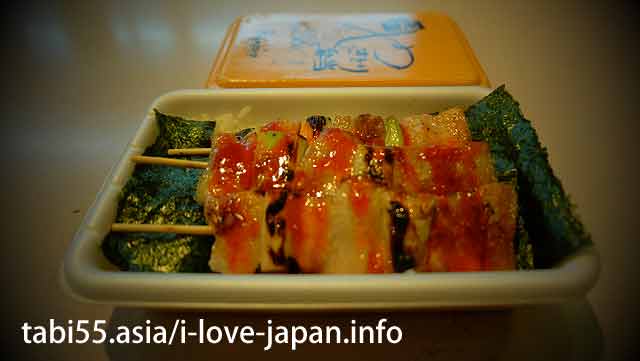 Let's Order a Yakitori Bento.
In Hakodate, "Yakitori" is not "chicken" but "pork".
Let's be careful when there are religious rules.
▼Hasegawa store
http://www.hasesuto.co.jp/index.html
↓
【20: 00】 Arrive at hotel
↓
【Map】Hakodate sightseeing

↓
↓