I traveled in Miyazaki by public transport in April 2018.
I could do sightseeing by train, bus and walking even without a car.





【Day 1】Sightseeing the Qingdao Shrine and the demon's washboard
1-1.Miyazaki Airport
↓
Train
↓
1-2.Aoshima shrine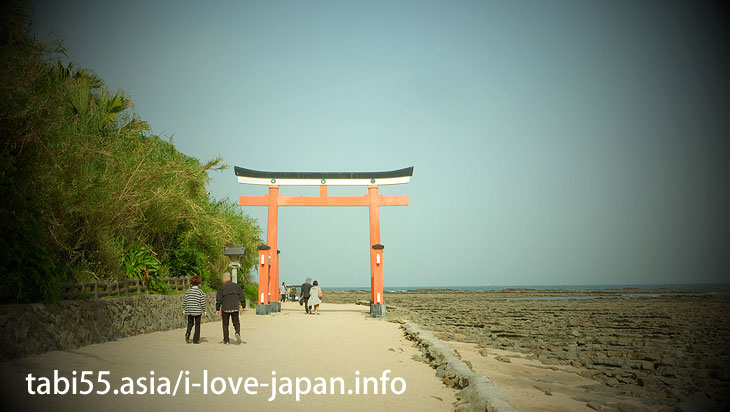 Aoshima shrine is located in Aoshima Island surrounded by Devil's Washboard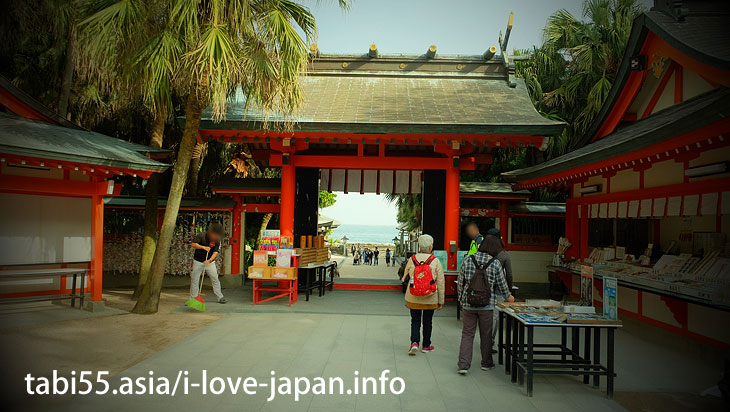 The ocean over the vermilion gate is also exceptional.
↓
Train
↓
1-3.Aburatu Station
1-4.I had a Nichinan local cuisine "Miyazaki chicken" for dinner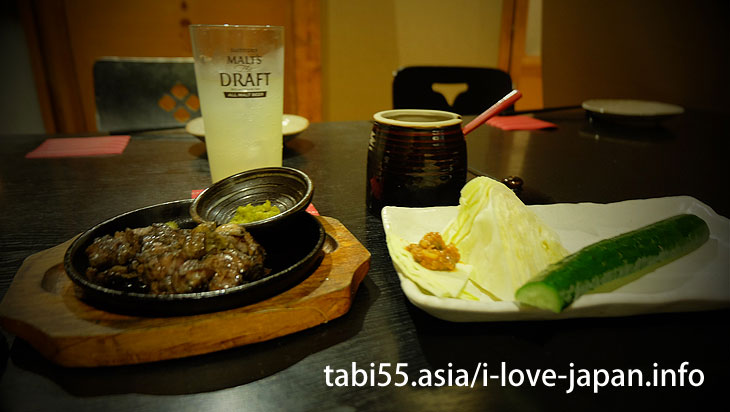 Teppan-yaki(roasted on a hot plate) of chicken was chewy.
Cabbage and cucumber are part of the service charge.
Let's eat them with miso(fermented soybean paste).
Let's have a Nichinan local cuisine "Miyazaki chicken"
↓
1-5.Accommodation in Abutatu
2.【Day 2】Taking walk Abutatu → Obi Castle Town → Udo Shrine
2-1.Aburatu! Strolling the Horikawa Canal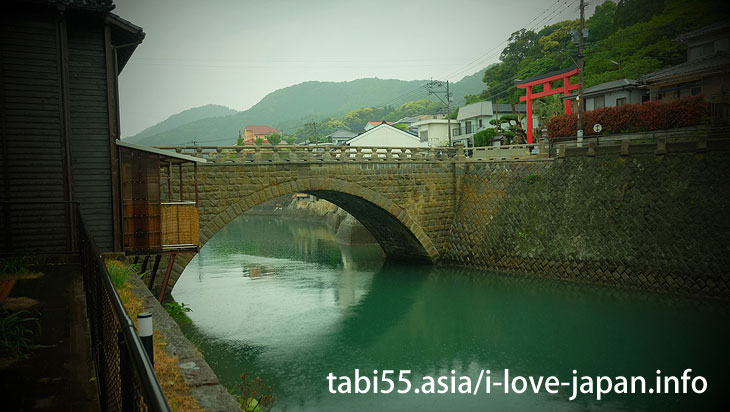 It seems that the Horikawa canal was built and flourished in the early Edo period to transport the Obi cedar.
Let's take a walk through the retro cityscape.
↓
Bus
↓
2-2.Sightseeing Castle town Obi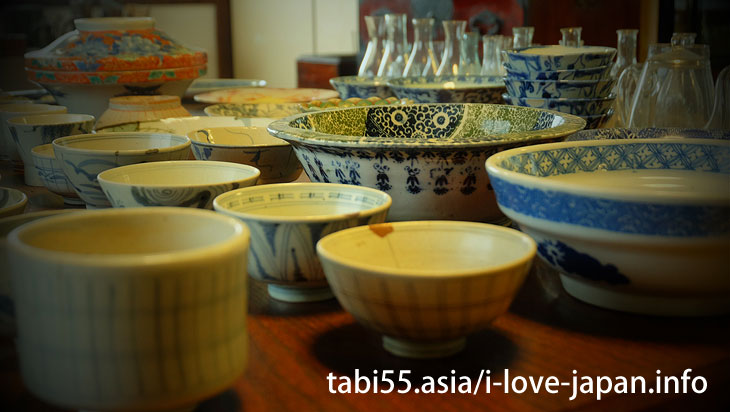 For people who like old buildings, such as samurai residences, I recommend castle town Obi.
↓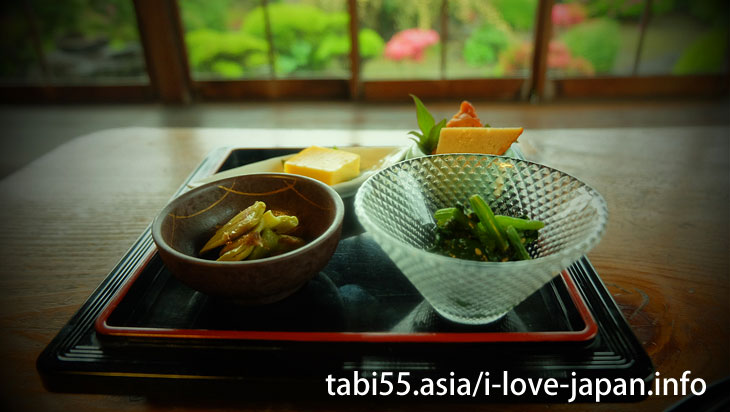 The place I liked the most in Obi is this "Obi Hattori Tei".
Can you see "azalea" in the back of the building?
While watching this azalea, you can eat lunch.
※It depends on the season…
↓
2-3.Udo shrine is famous, but let's visit a Namikiri shrine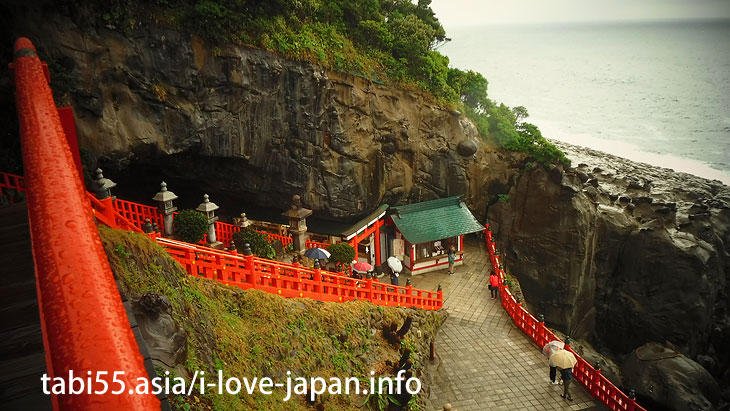 Not only the main shrine of Udo Shrine where the main hall is in the rock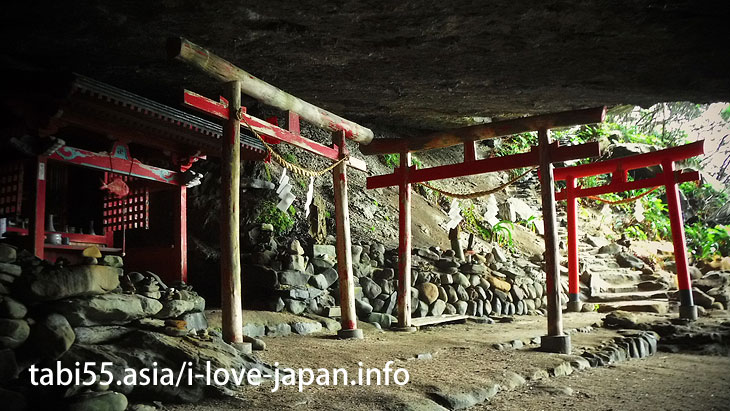 I also recommend a Namikiri shrine that treks the 405 m beast way.
↓
Train
↓
2-4.Hyuga-shi Station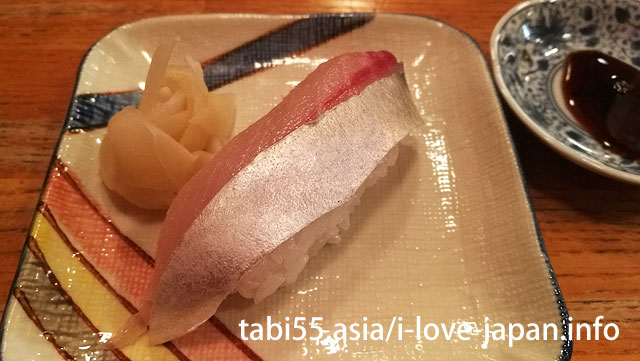 I ate Local cuisine of Hyuga "Homuka Mackerel"
↓
2-5.Accommodation at Hyuga-shi station
【Day 3】 Hinata-shi sightseeing by rental cycle → To Nobeoka
3-1.Hokoshima Shrine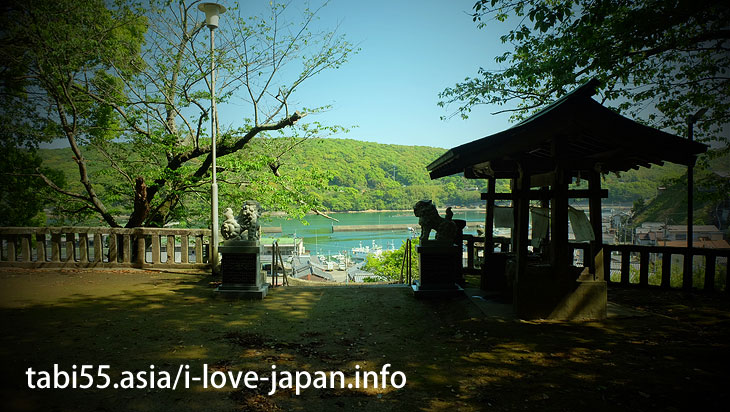 It seems to be a shrine loved by locals, it is not a tourist landscape.
↓
3-2.Great view Horseback(Umagase/馬ヶ背)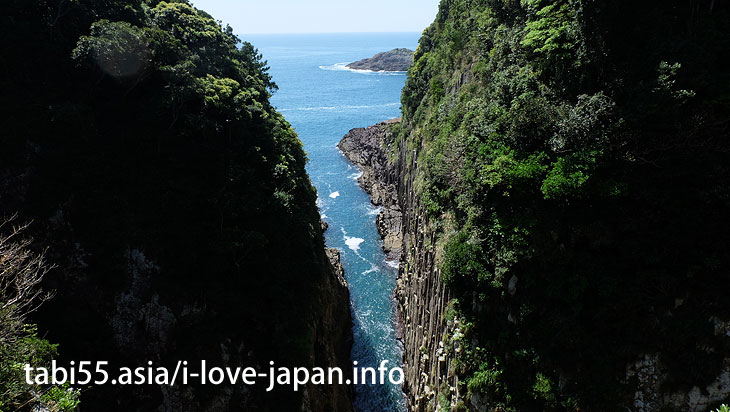 ↓
3-3.The wish comes true!? "Cross sea"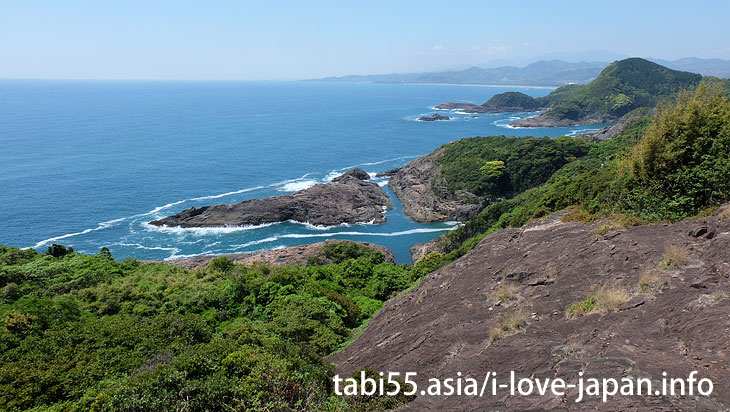 Can somehow look like a cross?
↓
3-4.There is many red toriis! Inari shrine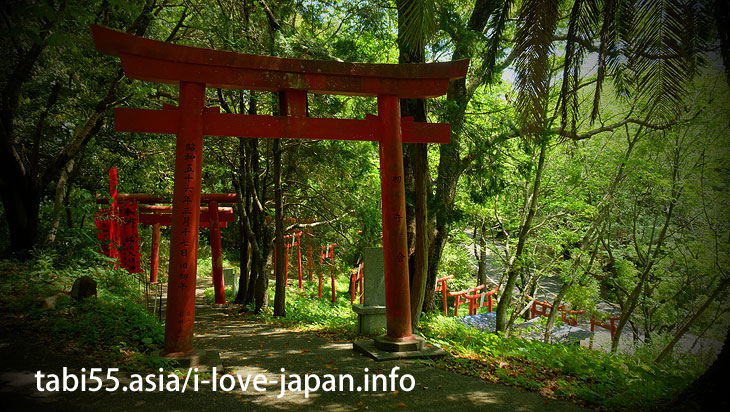 let's visit.
↓
3-5.I saw a Rising dragon at Oomi Shrine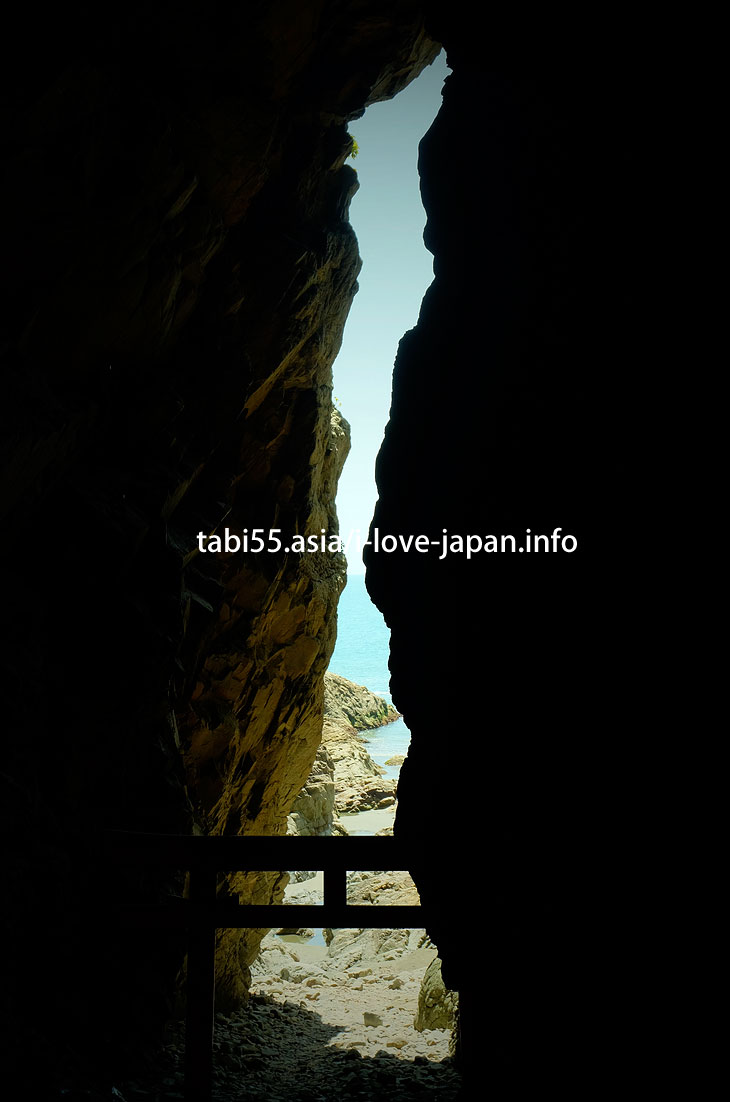 The main shrine(worship place?) of "Udo Jingu" is in the cave.
Looking back at the main hall, you can see the climbing dragon.
"Udo Jingu Shrine" has the same name as the shrine in Nichinan.
There is no rising dragon in the "Udo Shrine" in Nichinan.
If you want to see the rising dragon, let's go to the Oomi Shrine in Hyuga city.
↓
3-6.I ate Chicken Nanban near Hyuga-shi station!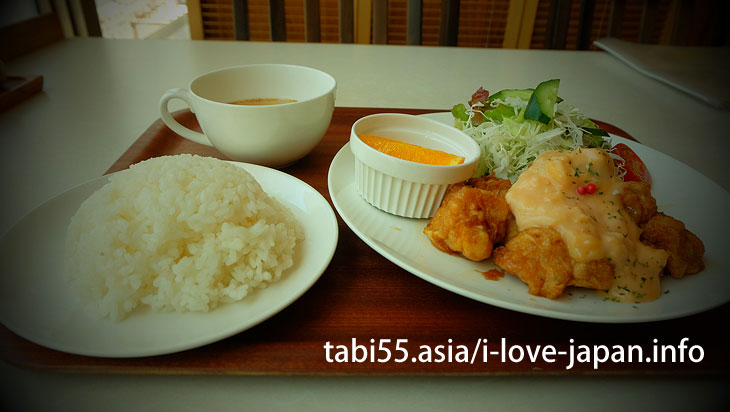 ↓
Train
↓
3-7.Nobeoka Station
↓
bus
↓
3-8.Faced with Guardian dog who had a strange face in Mukabaki Shrine(行縢)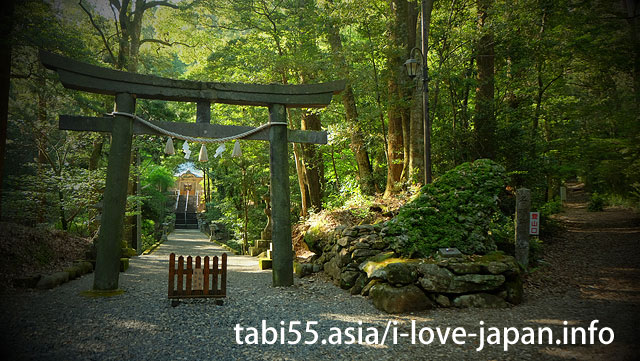 I am delighted to meet a guardian dog who is full of personality
↓
bus
↓
3-9.Nobeoka Station
↓
3-10.Visit Imayama Daishi (temple) and Imayama Hachimangu Shrine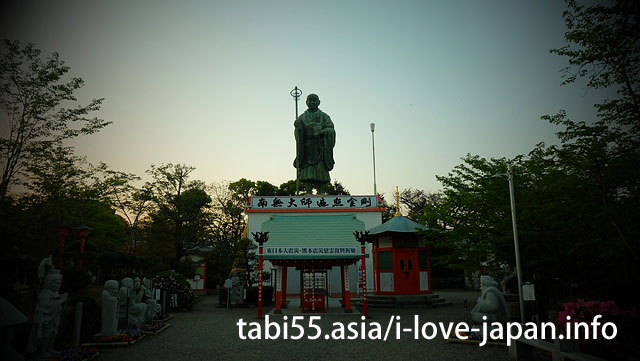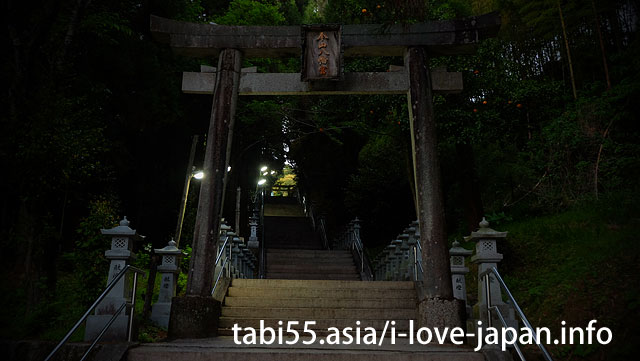 I went down and reached "Imayama Hachimangu Shrine" and prayed also here.
↓
3-10. Nobeoka local food "Kara-men(Spicy noodles)" at Masumoto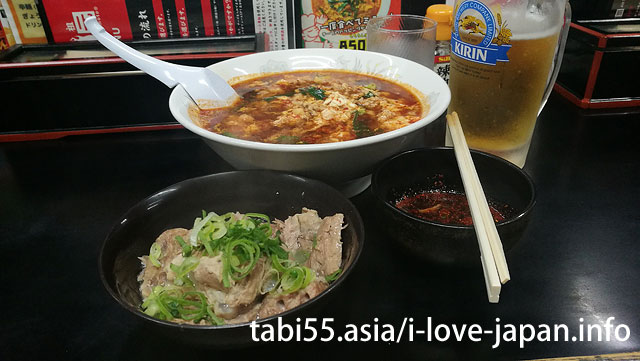 As much as forgetting the taste of women's size "Kara-men(Spicy noodles)s", the Cartilage are delicious and remain in the impression.
↓
3-11.Nobeoka City Complex Facilities Encrosse in front of the station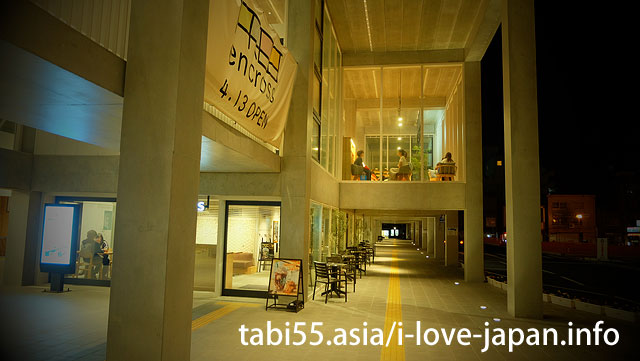 Local products are abundant
I recommend that for souvenirs.
↓
3-12.Accommodation in Nobeoka
【Day 4] Unexplored area in the Nobeoka town! Mitarasui Shrine→ Return to Tokyo
4-1.Hiking to Mitarasui Shrine with series of tree torii

Next morning, I went to the foot of Atago-yama(mountain) by bus and visited Mitarasui Shrine.
First of all, I will visit Atago Shrine at the foot.
↓
Hiking
↓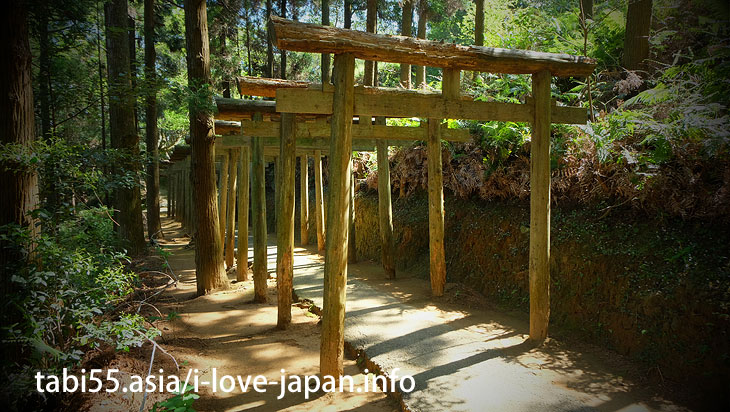 While hiking, I reached Mitarasui Shrine.
↓
4-2.JR Minami-Nobeoka Station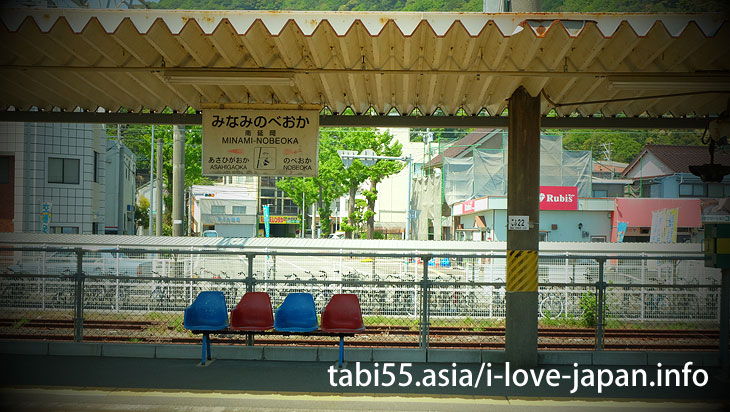 ↓
Train
↓
4-3.Lunch at Miyazaki airport ♪ At last I ate "Hiya-jiru"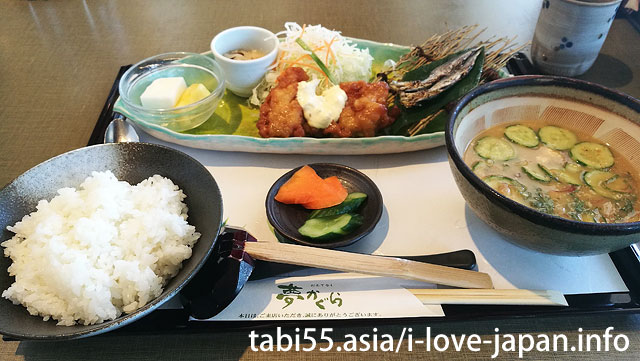 iyajiru is a locally produced cuisine of the Miyazaki prefecture in the Kyushu region.
Hiyajiru is a rice dish which is poured over with the chilled mixture of miso paste and minced fish as the large part, several vegetables, sesame and others.
https://tabi55.asia/wp-content/uploads/2018/10/180419_131548.jpg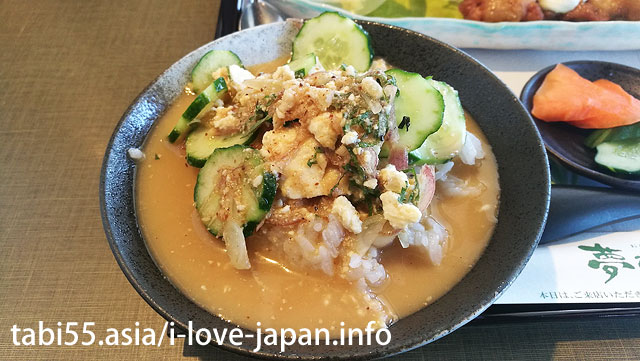 ↓
Airplane
↓
4-4.NARITA(Tokyo)
5.【Access】Narita to Miyazaki
There are many access methods from Narita to Miyazaki.
I will inform you the easiest way (even if reasonable).
That is to get on the LCC Jet Star.
▼Since it is one flight per day, let's confirm the time in advance.
Cheap flights to Miyazaki |Jetstar
6.【MAP】Miyazaki sightseeing