Nobeoka has not much image of sightseeing spots.
When I actually visited Nobeoka, there were many interesting places.
I recommend that you do sightseeing well, not as a passing point to Takachiho.
▼ Takachiho's recommended spot (visit to autumn 2014)
Takachiho Kyo Gorge,Kunimigaoka(Miyazaki)
1.Faced with Guardian dog who had a strange face in Mukabaki Shrine(行縢)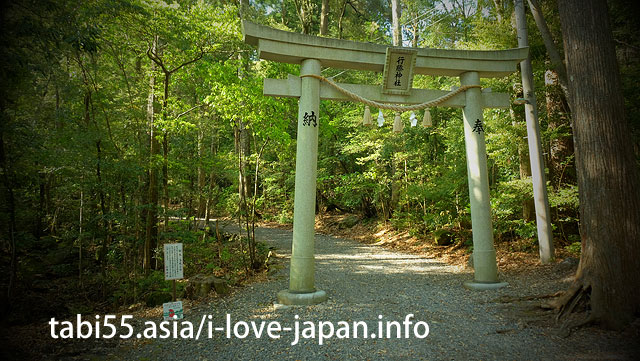 From JR Nobeoka station, you can reach the Mukabaki Shrine in 30 minutes if you get on the bus "6-12 Nobeoka – Mukabaki Mountain".
When visiting by bus, there are only 3-4 a day.
So let's check the schedule beforehand.
→Miyazaki Kotsu Timetable/宮崎交通 路線別バス時刻表(6-12延岡~行縢山)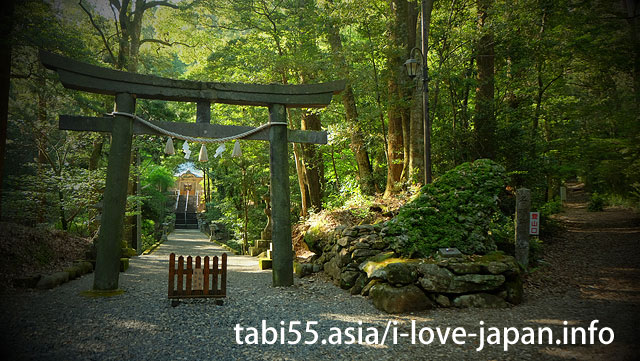 When walking on the climbing road for about an hour on the right side, you can reach "Falls of Mukabaki".
The water falls down the cliff of the 77 meter.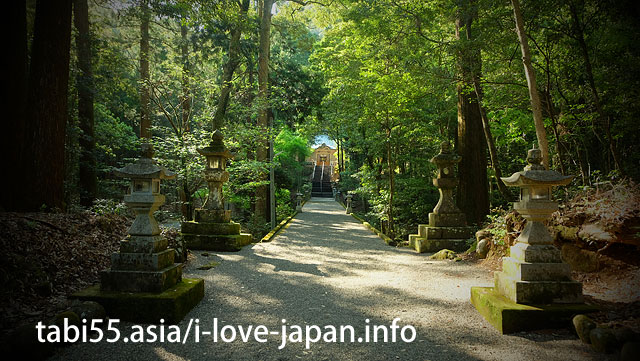 In the precincts, sacred air was flowing.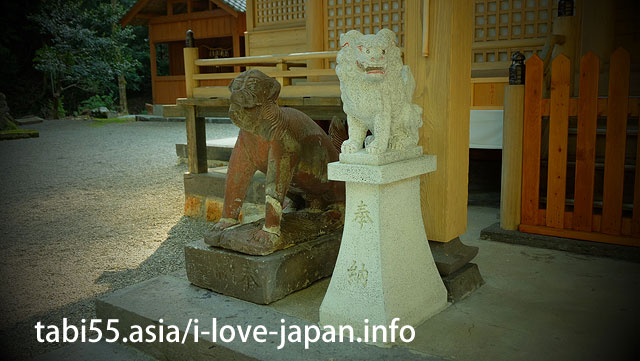 I went to the main shrine and I saw a lion dog, and a smiled.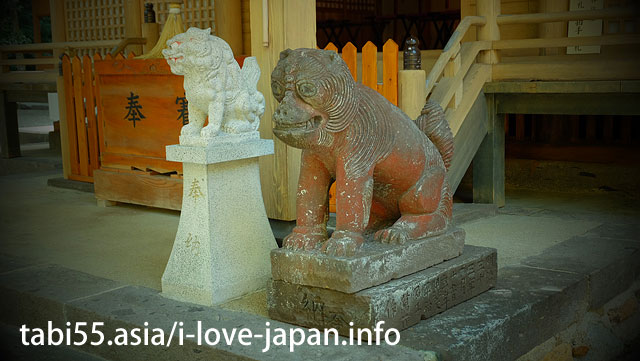 The other side of a guardian dog.
I am delighted to meet a guardian dog who is full of personality.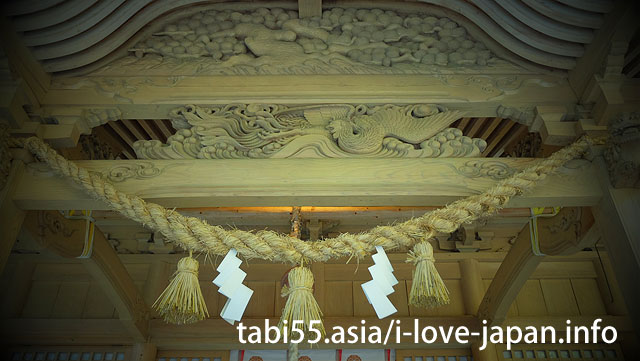 The sculpture of the main shrine was also brilliant.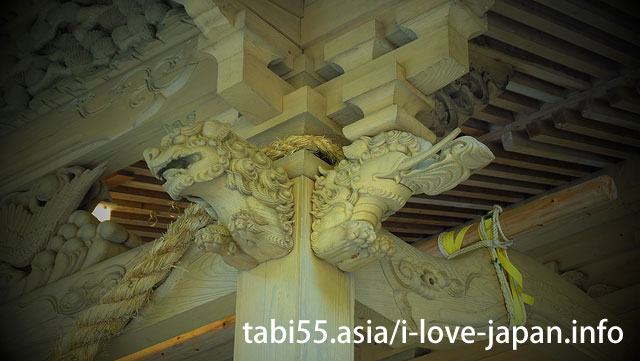 It was worth visiting.
▼Mukabaki Shrine|Nobeoka Tourism Association/行縢神社(むかばきじんじゃ)|延岡観光協会
http://nobekan.jp/history/temple/%E8%A1%8C%E7%B8%A2%E7%A5%9E%E7%A4%BE/
2.Visit Imayama Daishi (temple) and Imayama Hachimangu Shrine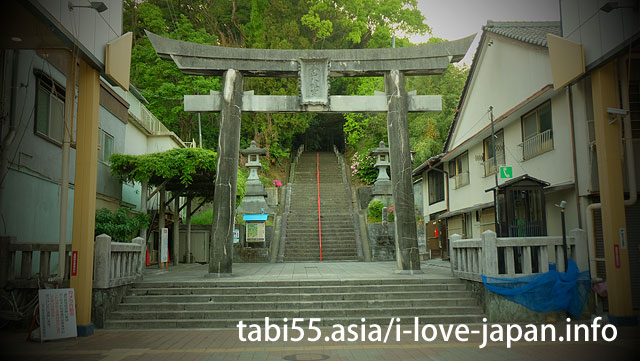 I came back from Nobe Shrine by bus to Nobeoka station area.
I am planning to visit "Imayama Hachimangu Shrine" and go up the slope…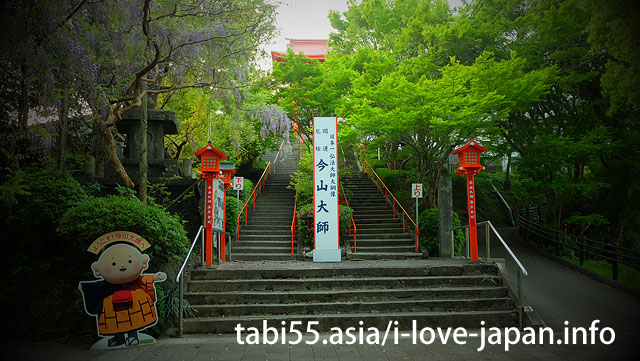 I came to "Imayama Daishi" where there is a statue of Koubou Daishi the largest in Japan(; ̄ー ̄A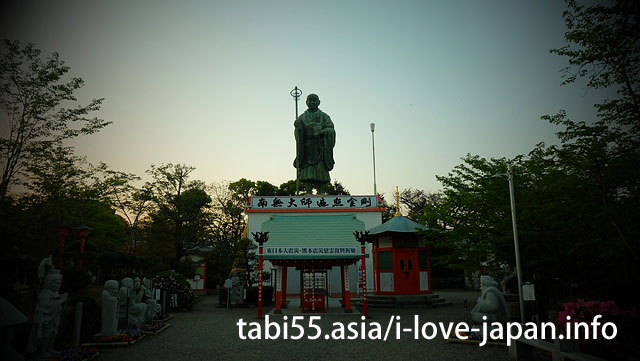 I prayed for Nobeoka's symbol "Koubou Daishi"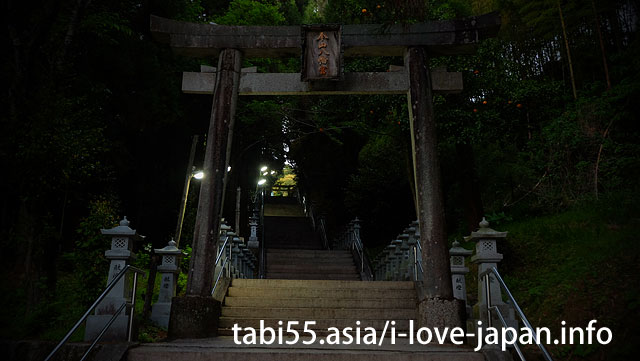 I went down and reached "Imayama Hachimangu Shrine" and prayed also here.
▼Imayama Daishi
https://www.imayamadaisi.com/
3.I got Nobeoka local food "Kara-men(Spicy noodles)" at Masumoto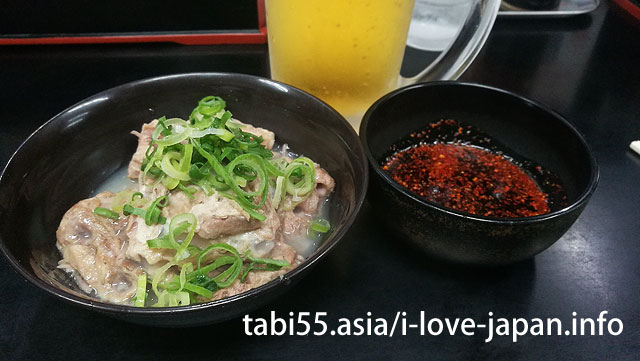 For evening meal, I ate "Kara-men(Spicy noodles)" of Nobeoka specialty at Masumoto.
Several people were lined up, but I was able to enter the store at once.
First I ordered "Masumoto Specialty Cartilage" with beer.
It was delicious( ̄¬ ̄)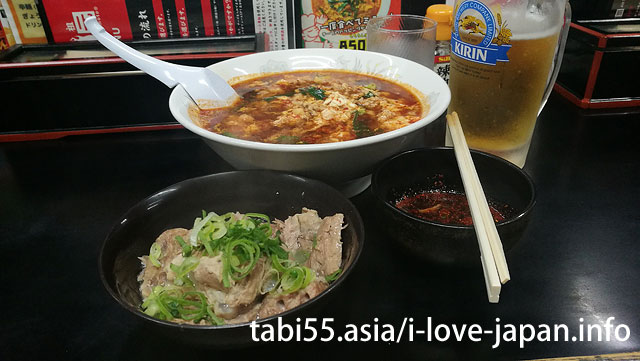 As much as forgetting the taste of women's size "Kara-men(Spicy noodles)s", the Cartilage are delicious and remain in the impression.
▼Kara-men(Spicy noodles) Masumoto/元祖辛麺 桝本
http://www.karamenya-masumoto.com/index.php
4.Nobeoka City Complex Facilities Encrosse in front of the station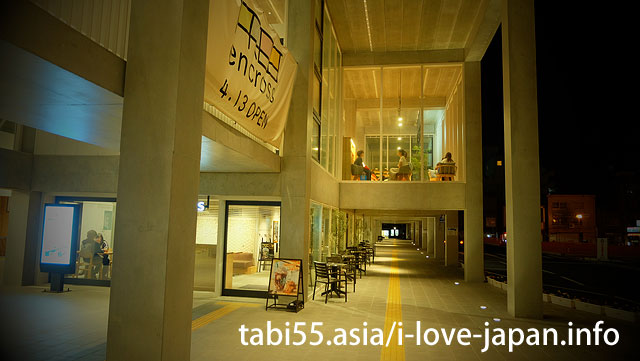 Encros is a complex facility opened at Nobeoka station in April 2018.
Libraries, cafés, local specialty shops, etc. are in possession.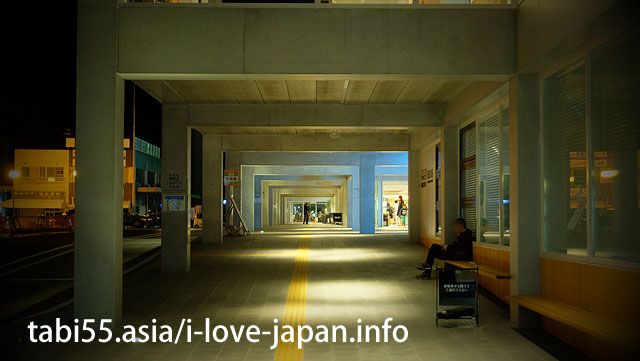 Local products are abundant
I recommend that for souvenirs.
▼Nobeoka City Complex Facilities Encrosse in front of the station/延岡市駅前複合施設 エンクロス
https://encross-nobeoka.jp/
5.Hiking to Mitarasui Shrine with series of tree torii

Next morning, I went to the foot of Atago-yama(mountain) by bus and visited Mitarasui Shrine.
First of all, I will visit Atago Shrine at the foot.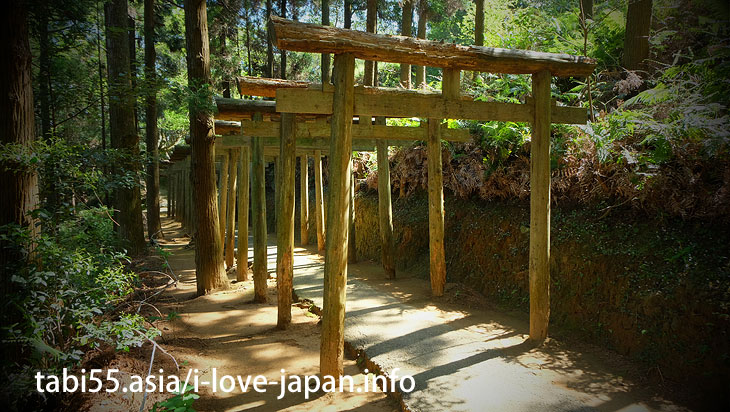 While hiking, I reached Mitarasui Shrine.
▼More about Mitarasui Shrine
Mitarasui Jinjya Shrine!The unexplored area of the Nobeoka town(Miyazaki)
There are plenty of places of interest in Nobeoka.
If you visit Miyazaki prefecture , I recommend you to visit Nobeoka.
6.Nobeoka too! Miyazaki · Nichinan Line Travel Map
▼Share Japan in 15sec on YouTube