Do you know Imari ware or Arita ware?
I visited Imari ware's secret kiln "Ookawachi Nabeshima kiln site".

1. Roughly history of Ookawachiyama
The trigger for "Saga's ware(Yakimono)" was Toyotomi Hideyoshi's soldiers in Korea.
The soldiers for seven years ended with the withdrawal of the Japanese army by the death of Hideyoshi.
At this time, many Daimyo brought potter from the Korean peninsula to Japan.
Potter who brought in settles in Arita and polishes porcelain manufacturing method.
Saga Nabeshima clan (then) succeeded in domestic production of porcelain for the first time in Hizen Arita in the 1610 's, and in the 1640' s also produced color picture porcelain.
After that, the clan trained porcelain production as an important industry, and in the 1670 's gathered the trends in the production technology of Hizen porcelain, opened a kiln in Okawachiyama( ̄ー ̄)o゛
Ceramics made in Okawachiyama (Nabeshima) were special for the purpose of donation and gifts to the general and various daimyo.
As a result, it never appeared on the market.
They created offices, restricted people's entry and exit, and kept the technique.
Nabeshima is regarded as a masterpiece of the world from its precious shaping beauty and elegant rhyme, and it seems that the evaluation of art history is high.
Such value was acknowledged and Okawachiyama designated as a national historic site in 2003.
※Imari ware is broadly classified into the colorful and ornate Ko-Imari, Kakiemon featuring vermilion over white porcelain, and Nabeshima with delicately painted fine lines.
※Imari-yaki was designated a traditional craft in 1977.
2. Access to Okawachiyama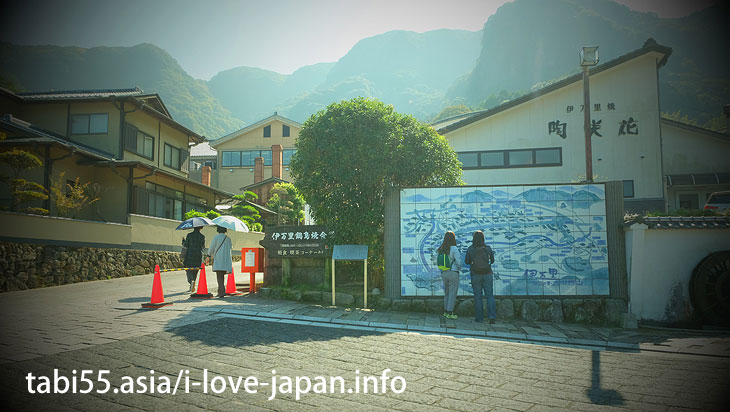 It is inconvenient to try to access Okawachiyama by train or bus.
There is a bus from Matsuura Railway Nishikusyu Line "Imari Station"
However, the number is small, and it seems that there is only one bus from early morning "Okawachiyama" .
As long as you take a bus, you will arrive in about 20 minutes.
It is better to go by train to Imari station, and take a taxi from Imari station to Okawachiyama.
3.Feel the porcelain by the sound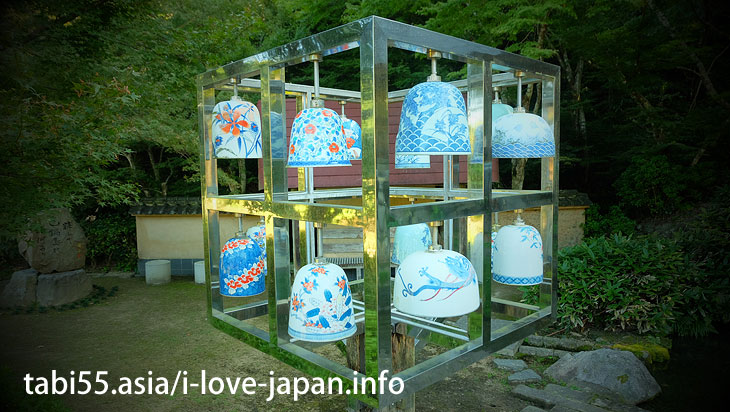 From the era of the Nabeshima clan kilns, potters banged pottery and sorted out with their timbres.
That skill is said to be "MEOUSHI"
This technique was reproduced using advanced technology IC.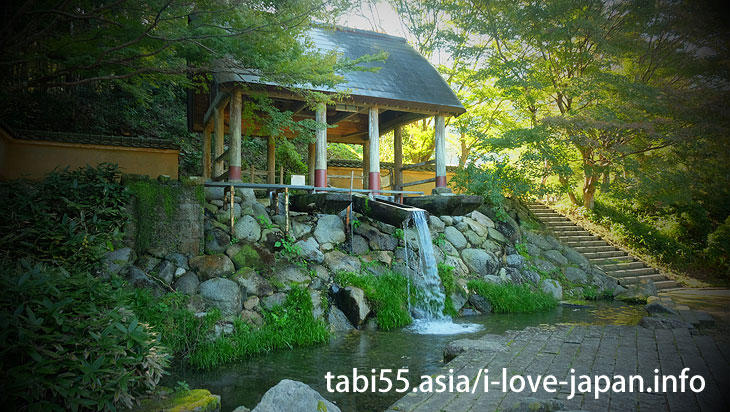 This is a reproduced "KARAUSU-KOYA(house)".
It is a large-sized mortar making use of the power of water to crush the potter stone finely.
If you say "porcelain", there is an image that you love with eyes and hands while practicing, but you can enjoy it even with your ears
4.Wander through the Nabeshima clan Kilding slope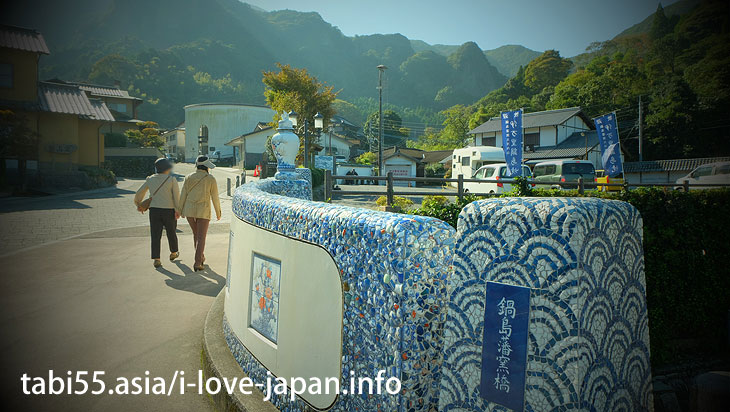 Again go over the "Nabeshima clan kiln bridge" with porcelain and go to the area where the pottery is gathered.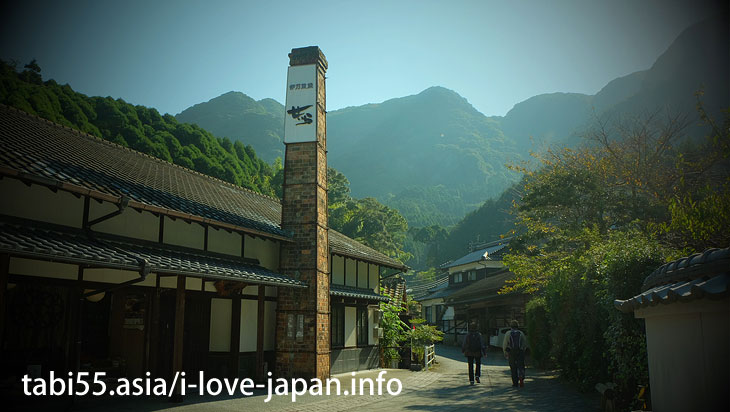 The landscape with a chimney and the old-fashioned town are pretty nice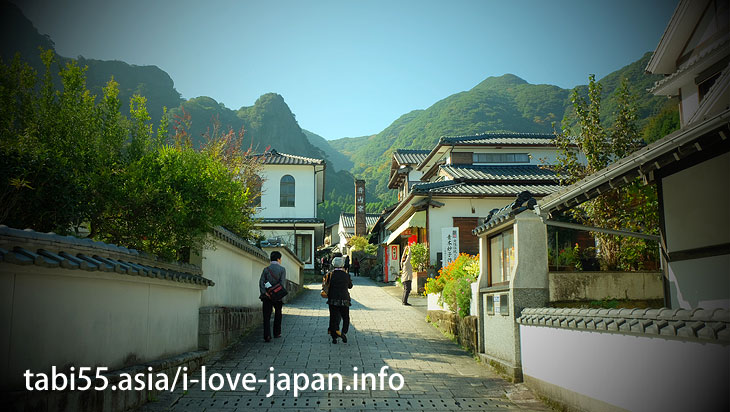 "Tongo-iwa rock" "Screen(屏風) rock" approaching the back is also quite tasteful.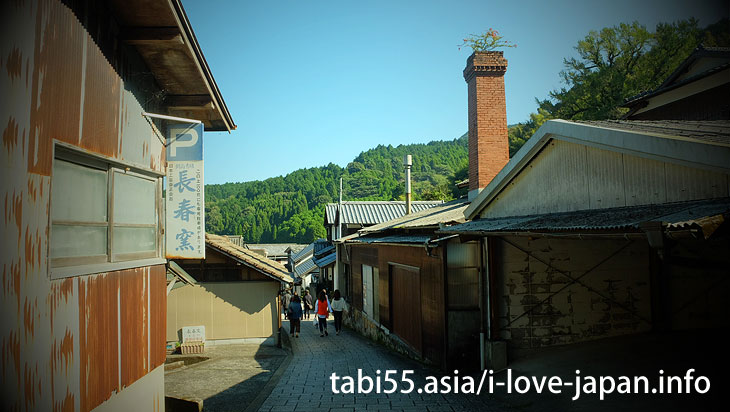 From the chimney, the branches of the tree were showing off face.
Many tourists turn back at this point.
It depends on preference, but it is a waste to go home just by watching "Nabeshima clan kiln slope"
5.To the back of the secret kiln! Must see climbing kiln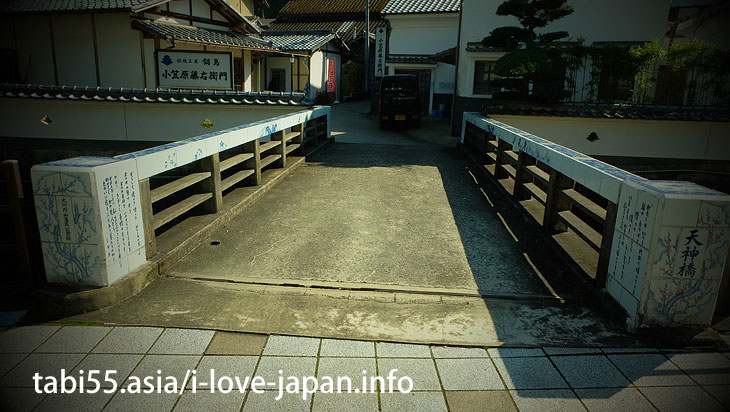 Porcelain decoration is also given to Tenjinbashi-bridge.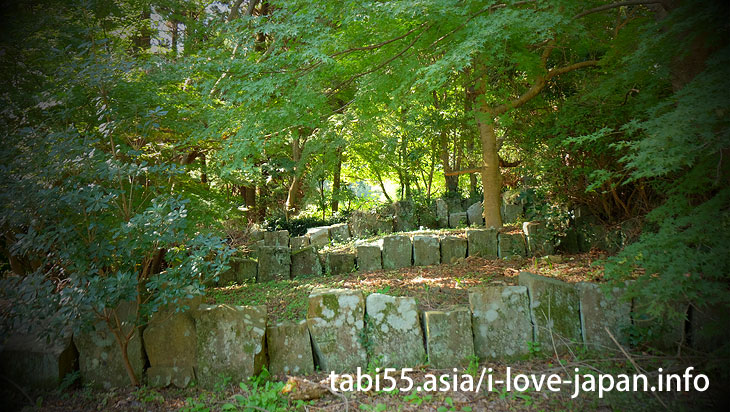 How many "kilns" were there?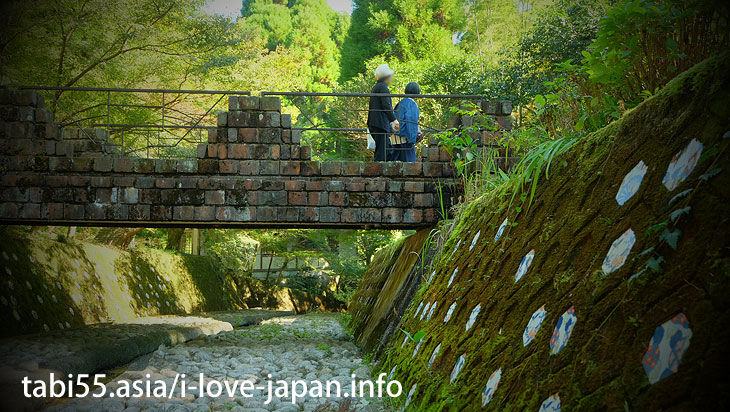 Along the river there are petrol stones lined, and Imari is decorated on the quay wall.
This area is a sight of autumn leaves, so it is good to visit during that time.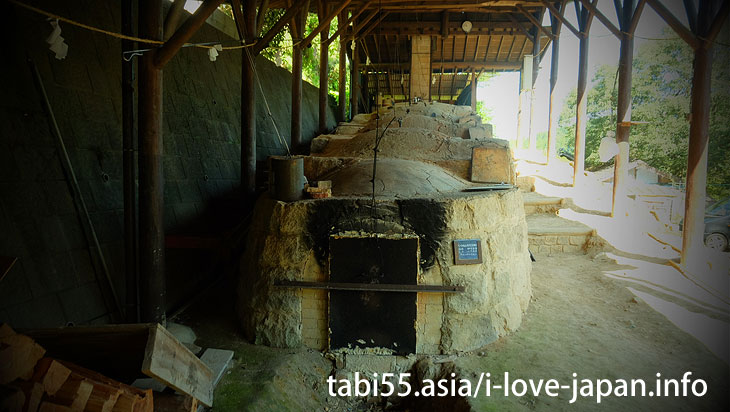 They created kilns in a staircase on the slope.
In order to burn a large amount of ceramics, the interior of the furnace was partitioned between each.
Then, using convective flow of combustion gas by gravity by utilizing the topography of the slope, it was devised to keep each product in the furnace at a constant high temperature during firing.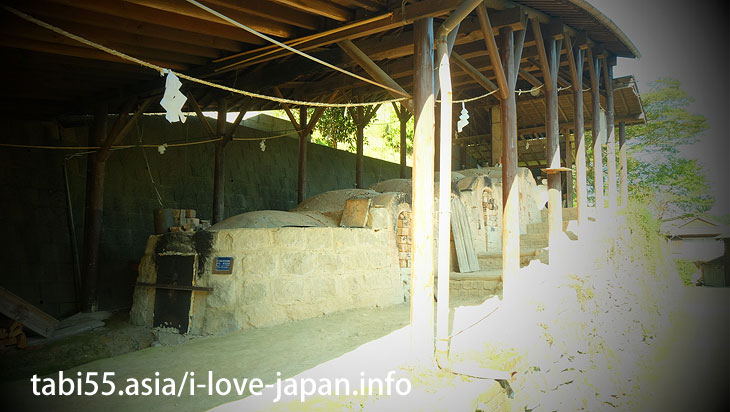 There is flat land, there is choice.
But they made them on the slope to make porcelain efficiently.
6. Lunch on Okawauchiyama ♪ Imari beef curry-rice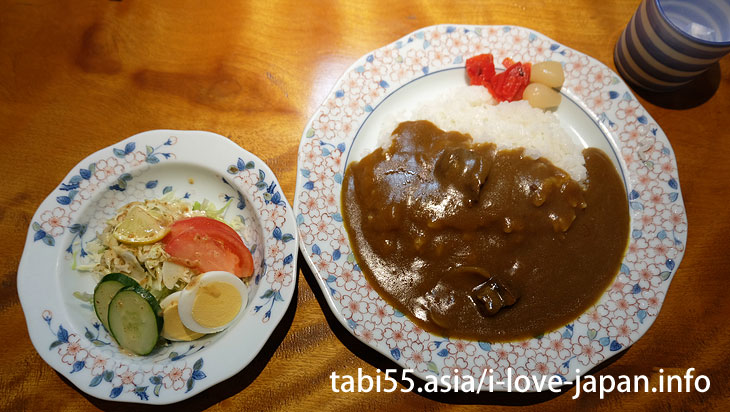 There is a small restaurant in the Imari Nabeshimayaki Kaikan(center).
You can drink coffee or eat curry-rice with Imari beef, there were served in the Imari wares.
7. Saga journey rough map