You can go around the tourist destination easy in Matsuyama city,because public transportation is developed.
First, you must go Matsuyama Castle.
【Start】JR Matsuyama Station
↓
Tram line5/160en
↓
[tram stop]Matuyama city hall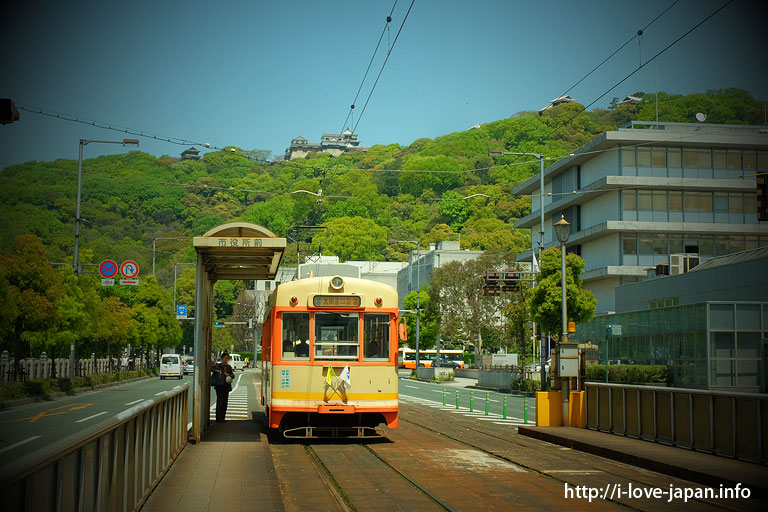 You can take a photo the tram and the Matsuyama Castle.
↓
walk
↓
Hachikoenoki Daimyojin
This "Hachikoenoki Daimyojin" is a place that has not been posted on the tourist guide.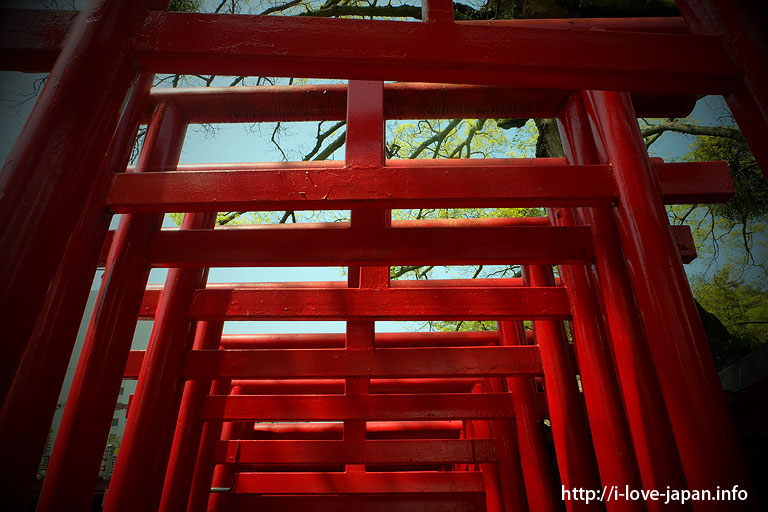 You can see the red torii consecutive.
↓
walk
↓
Bansui-sou
Bansui-sou was built in the pure French style, by whom France life was longer as the Army military attaché.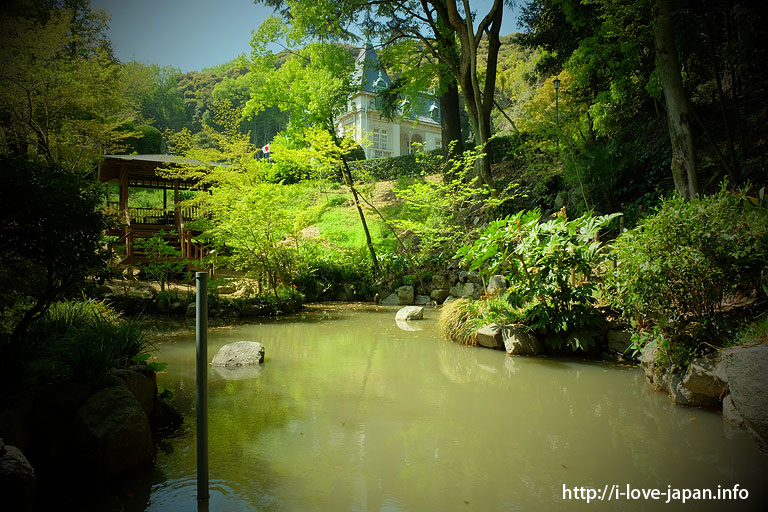 It is a "French-style architecture" of Japanese
↓
walk
↓
Castle ropeway and chairlift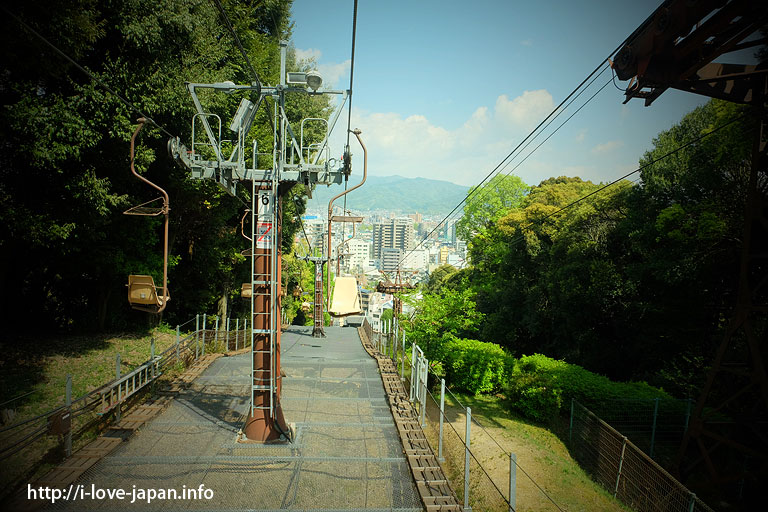 If you look back,you can see beautiful view
↓
walk
↓
【Goal】Matsuyama Castle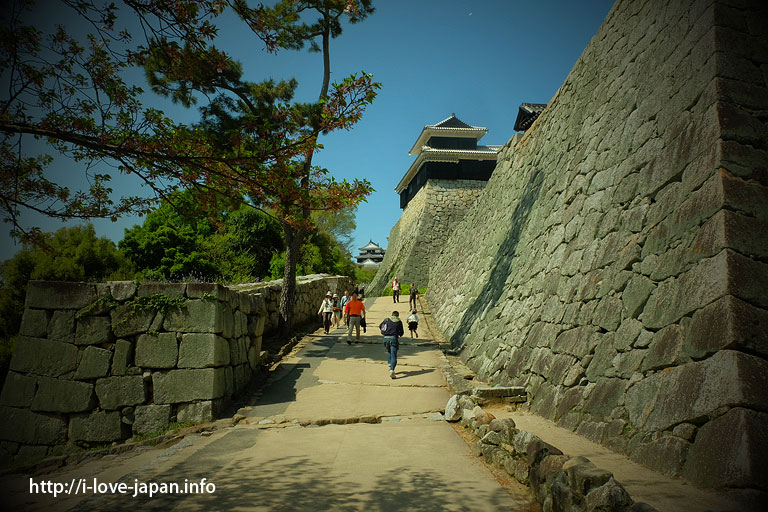 Stone wall is very high.

The spring bloom cherry blossoms.
When I went to Matsuyama Castle,Satosakura is full bloom.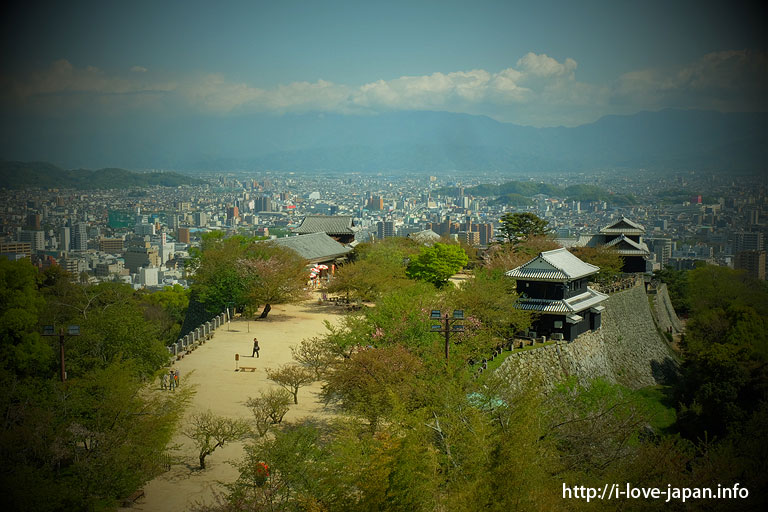 From the tower(Tensyu), you can overlook the Matsuyama city.
April 14,2016
▼【MAP】Matsuyama Castle