I was doing island hopping in the Amami Islands.
Next to "Yoron Island", I went to Okinoerabujima by ferry.

1. How do we get to Okinoerabujima?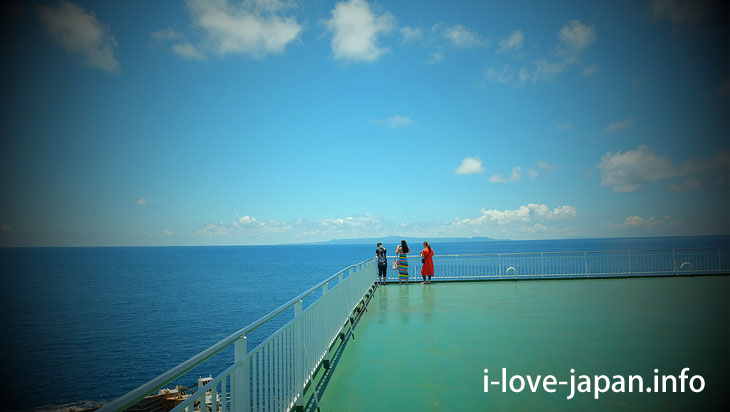 From Yoron Island to Okinoerabujima (Wadomaru Port), I took a ferry over about an hour and 40 minutes.
There are also means to fly from Kagoshima and Naha(Okinawa).
Of course it is also possible to access by ferry from Kagoshima and Naha(Okinawa).
▼Access to Okinoerabujima
http://www.okinoerabujima.info/erabucoco/accessmap/
2. What is the traffic in Okinoerabu Island?
There is public transport.
However, we have adopted "on demand" and reservation is required by telephone in advance.
If possible, we recommend traveling with friends who understand Japanese.
If you have an international license, there is also a means of rental car, rental bike.
▼Means of transportation on the island
http://www.okinoerabujima.info/cartaxi/
3. Sightseeing spots of Okinoerabu-jima 【Day 1】
3-1.Sugar Cane field and blue sea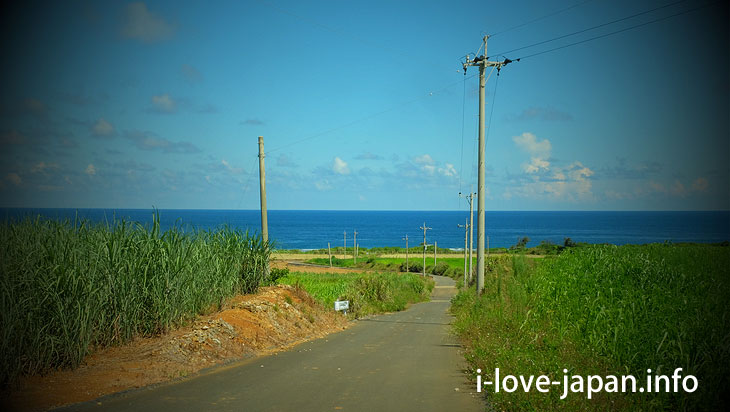 The sugar cane field of Amami Island specialty continues.
3-2. Must-see if you like strange Rock!Ujiji-hama Park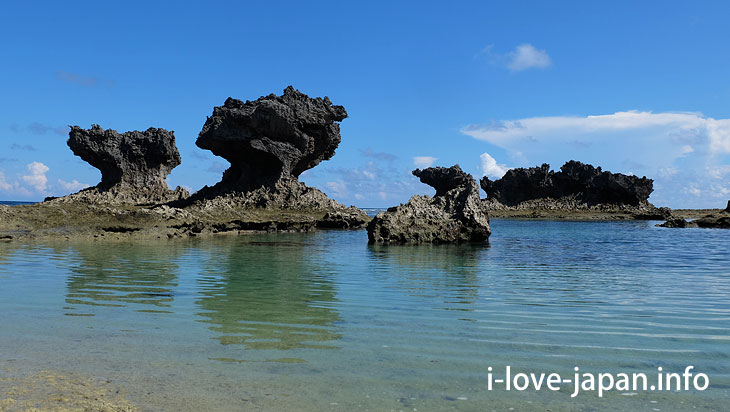 The morning glow seems to be lovely.
If you can get up early in the morning, let's visit.
3-3.Jikkyonuho (old well)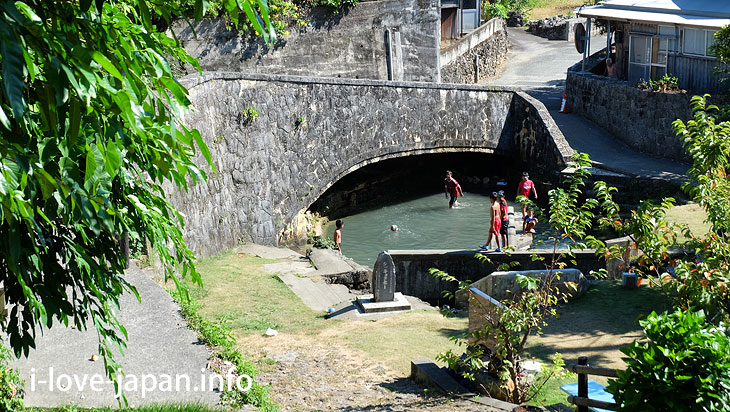 Until the water supply was improved, it was a valuable source of water and community exchange.
It is now a playground for children.
3-4.A shrine with the red torii!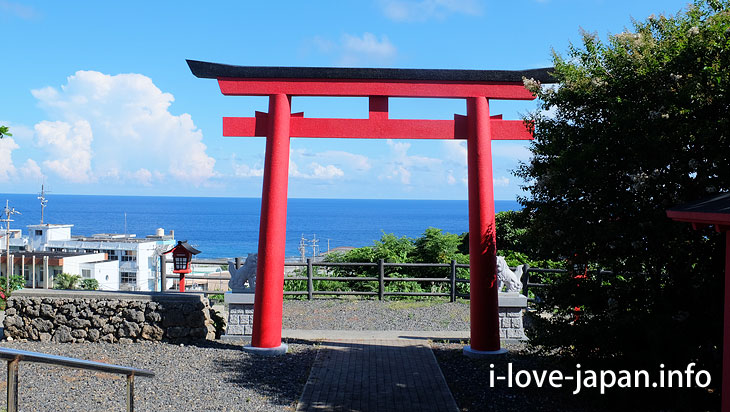 I have forgotten the name … There was a shrine overlooking the sea over the torii.
3-5.Yakomo Beach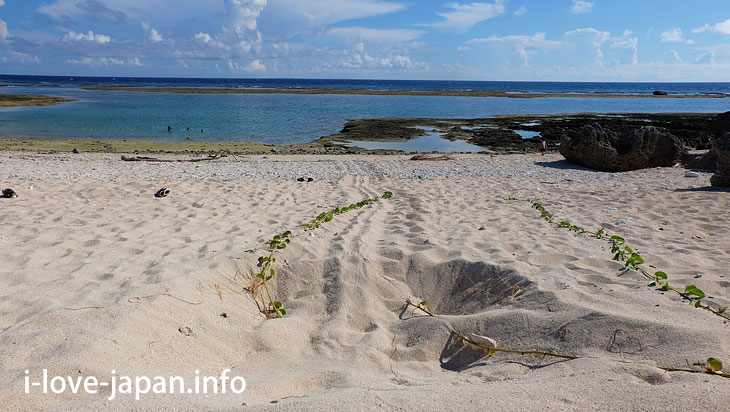 Because there was a footprint of the sea turtle, it probably comes to spawning.
3-6.Attention to rocks! Beach Rock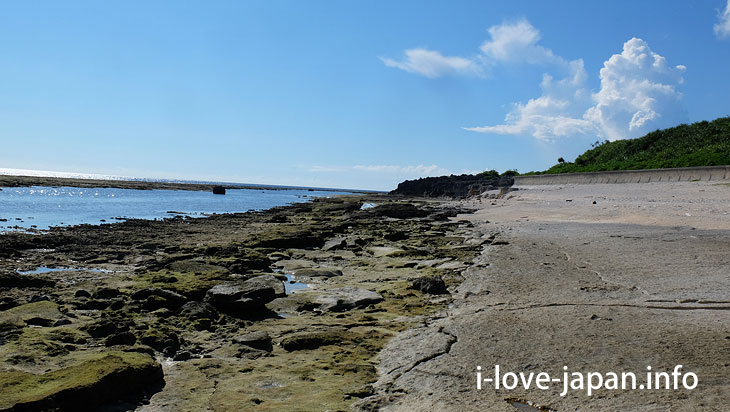 The sea is beautiful.
But let's observe the rock carefully.
3-7.Tamina Misaki Cape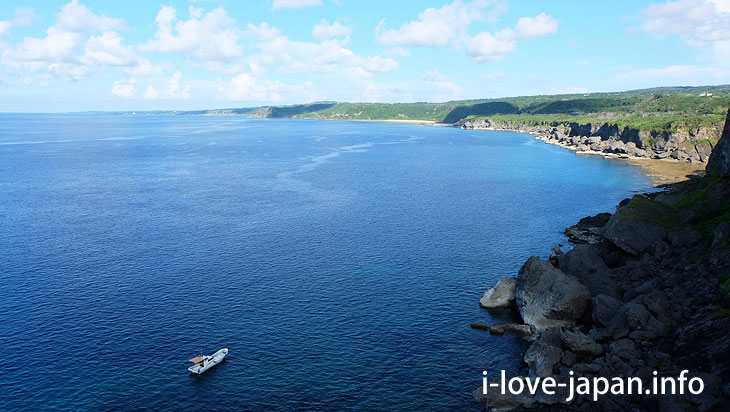 It is a scenic spot that you do not need to explain with words.
3-8.Touch the history of the Amami Islands at Koshiyama Park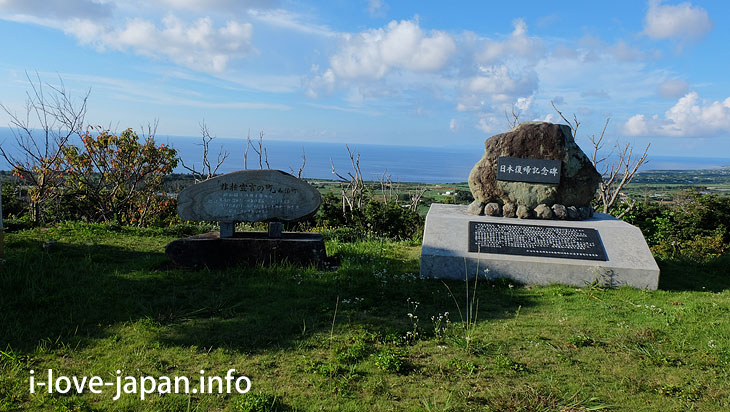 There is a "return to Japan monument" at viewing observation deck.
After the Second World War, the Amami islands were under the military control of the US.
It seems that the economy has been exhausted during this period.
The return movement became intense, the San Francisco Peace Treaty was signed, and the United States returned the administration right on December 25, 1953.
In addition to beautiful scenery, let's learn about the history of visited places.
3-9.Hanzaki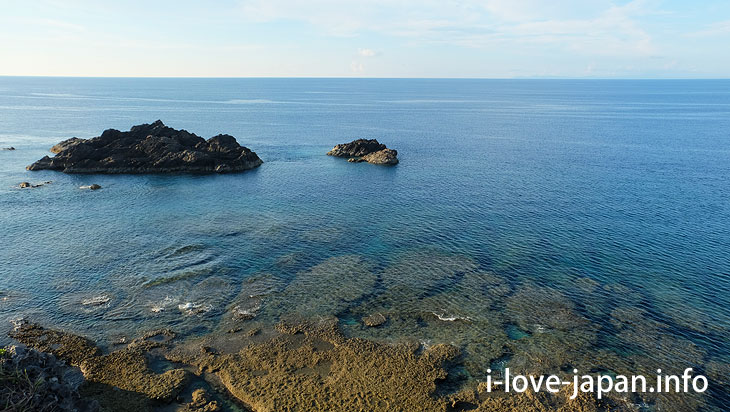 Cliff wall full of openness.
3-10.Watching sunset near Wadomari Port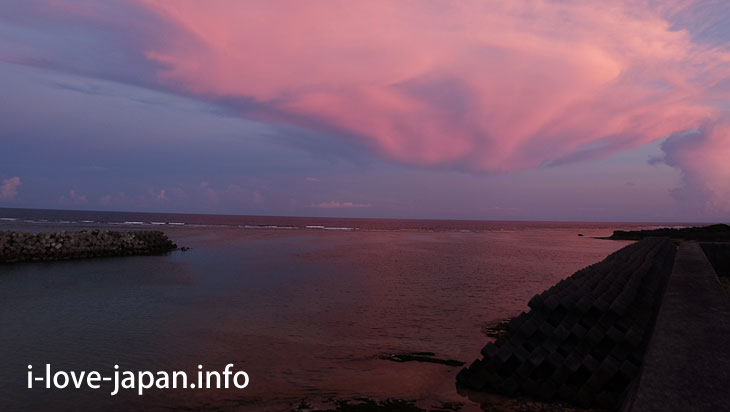 Although not westward, I looked at the sunset near Wadomari Port.
The sky and the sea dyed orange and it was very beautiful.
3-11.Made in cloud Ear mushroom and Brown Sugar distilled spirits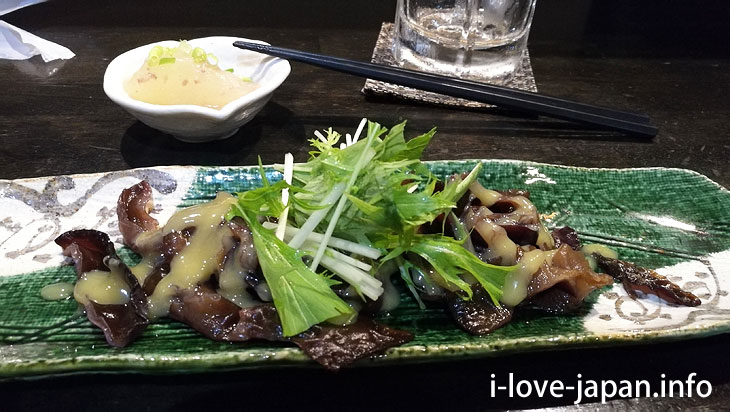 In the evening, I had a cuisine made with ingredients of "Okinoerabujima" at a pub, "草" near Wadomari Port.
Brown Sugar distilled spirits(黒糖焼酎) is alcohol that can only be made on the Amami Islands.
4. Sightseeing spots of Okinoerabu-jima 【Day 2】
4-1.Cosmos field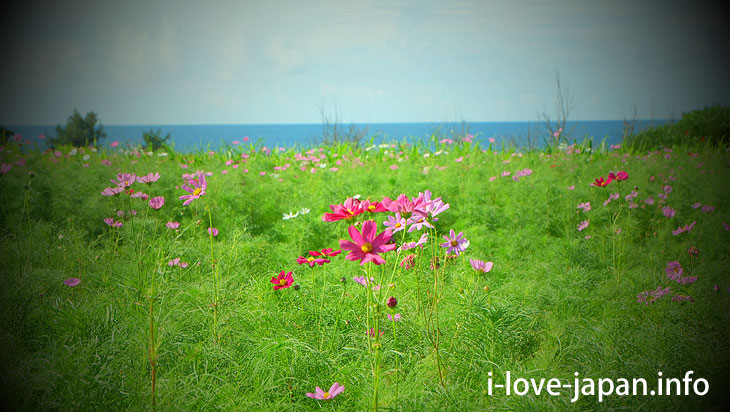 There is a cosmos field in the Kogomefurusato line(小米古里線).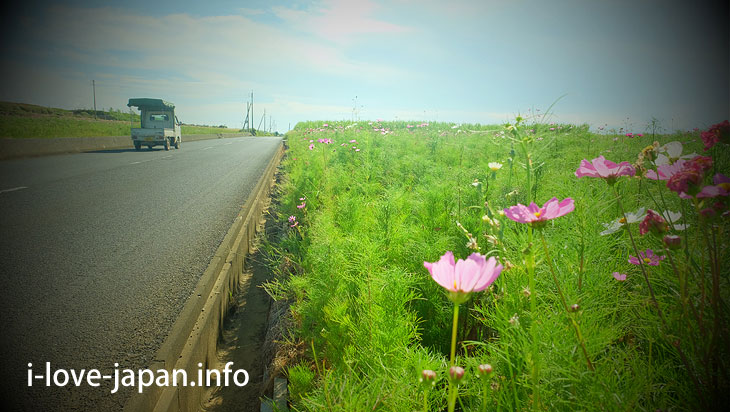 Cosmos blooms in autumn in Japan.
Summer cosmos are unusual
4-2.Okinoerabu-jima is "holy ground of the caving"!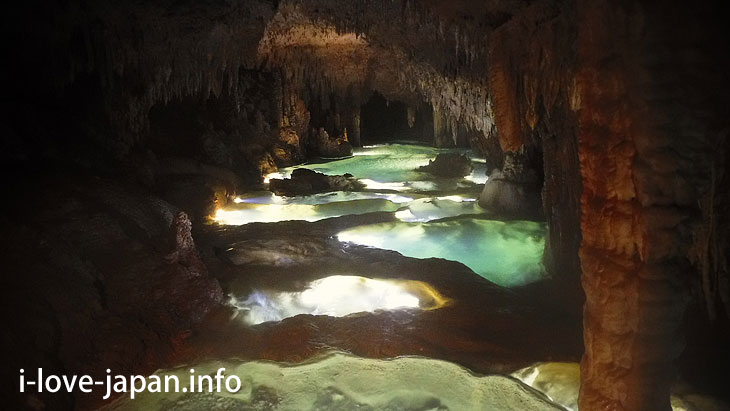 At Okinoerabu-jima is known for caving, walking with the guide.
▼I participated in this tour
http://caver.jp/
I'm not sure whether it corresponds to English…
There are also limestone caves where you can sightsee without a guide.
▼shoryudou
http://www.okinoerabujima.info/about/shoryudo/
5. Map of the Amami Islands journey
▼Share Japan in 15sec on YouTube

▼Visits to other islands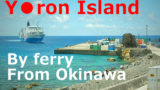 I went to Yoron Island by ferry from Okinawa and stayed overnight(Kagoshima)
Yoron Island is a subtropical island encircled by coral reefs. Because the Amami Islands do not correspond to English ...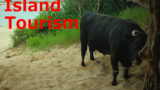 TokunoShima Island Tourism(Amami/Kagoshima)
I was doing island hopping in the Amami Islands. Next to "Okinoerabu-jima island", I went to Tokuno-shima Island by fer...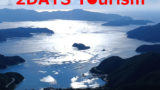 Amami Oshima Island!Things to do+see (Kagoshima)
Amami Oshima is the island which is the center of the "Amami archipelago" between Kagoshima and Okinawa Prefectures. Am...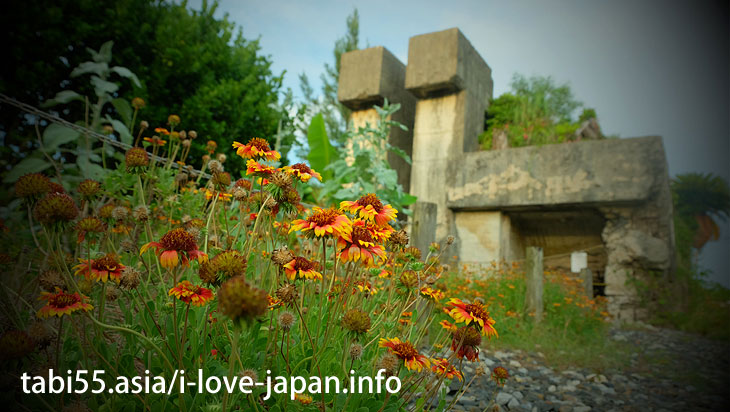 Kikaijima Island Sightseeing 19Spots(Amami,Kagoshima)
I have been island hopping with Amami archipelago with "Yoron Island" "Okinoerabujima" "Tokunoshima" "Amami Ooshima" by ...