I will share the course that took a walk through Yasukuni Shrine and Chidorigafuchi.

【Start】Iidabashi Station
↓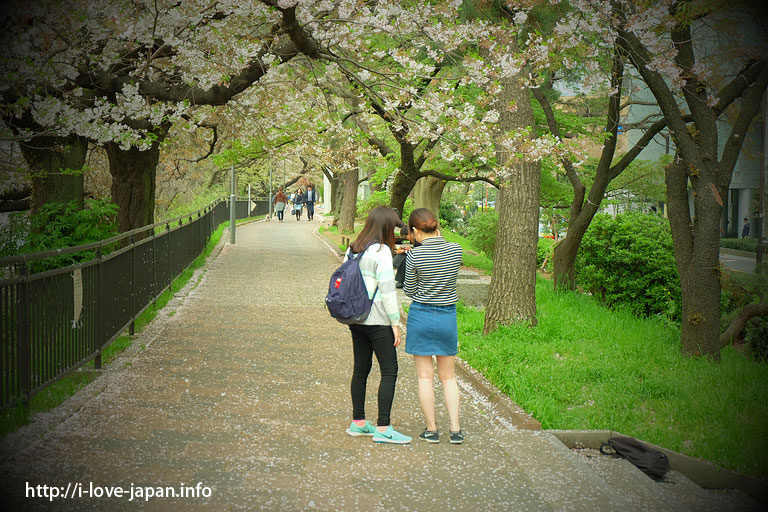 You can enjoy cherry trees along the river.
↓
Yasukuni Shrine South Gate
1.Yasukuni Shrine
Yasukuni Shrine is a place that has a special meaning for the Japanese.
Because the soldiers who gave their lives for the country, are enshrined.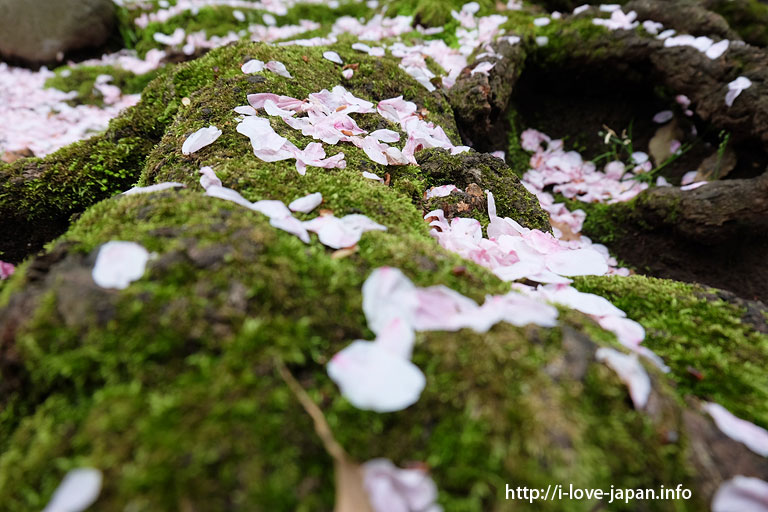 Many Cheery Blossoms have nameplate on written of troops name.
The soul of the soldiers will exist in the cherry tree,I think.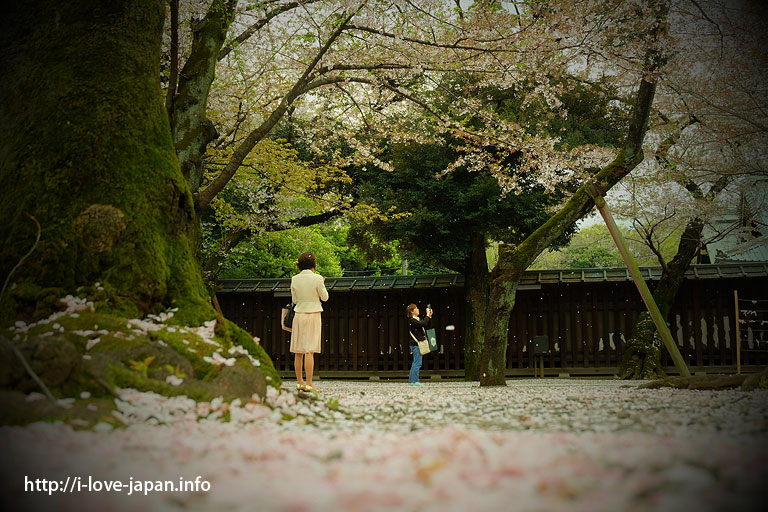 So, please do not step on their roots.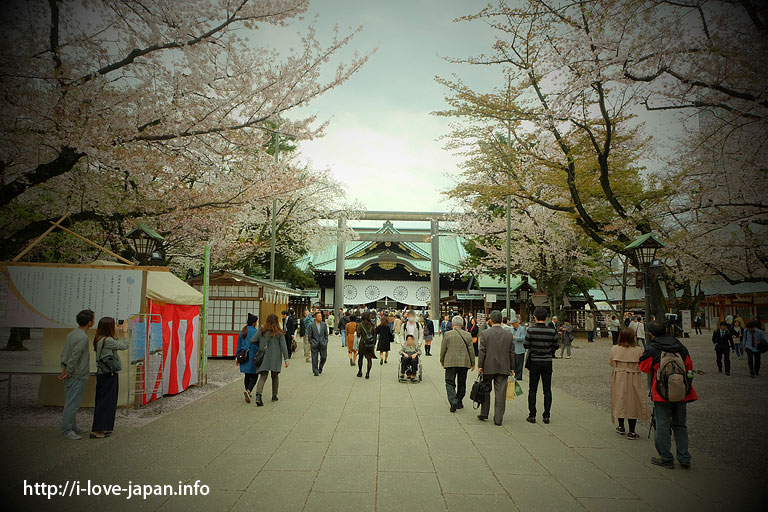 Haiden (Main Hall)
Please pay your respects, when you come here.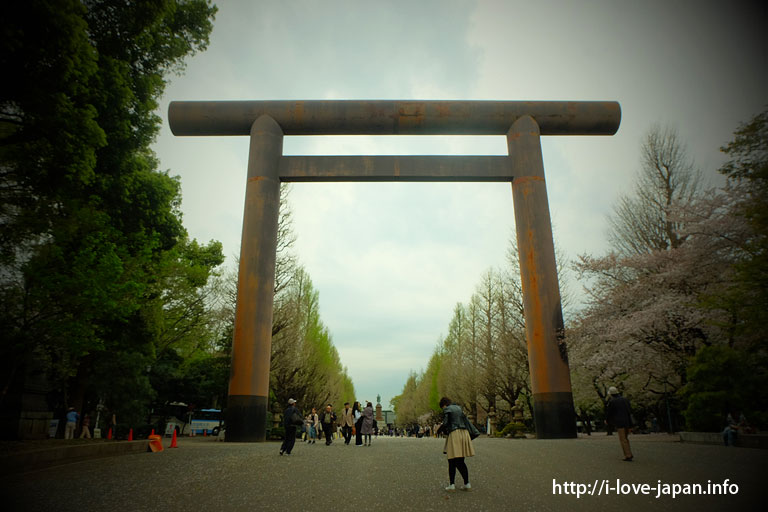 Daiichi Torii (First Shrine Gate or Great Gate)
↓
2.Chidorigafuchi
Chidorigafuchi green road has extended along the Chidorigafuchi to Chidorigafuchi cemetery for war dead entrance from Yasukuni Street.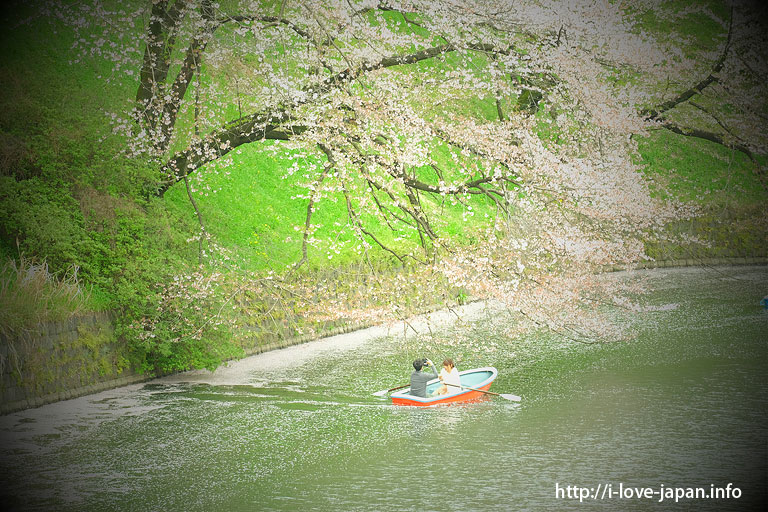 You can enjoy the boat, if you like.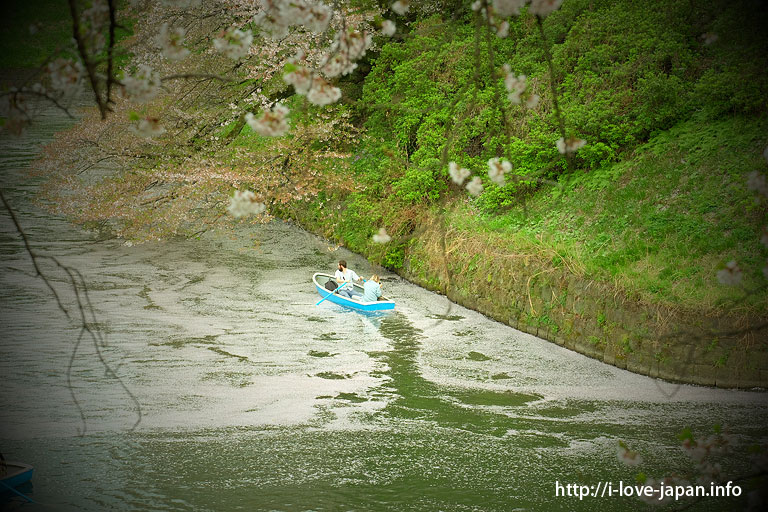 The surface of the water was stained pink with scattered cherry blossoms.
↓
【Goal】Kudanshita Station
how to get to Yasukuni Shrine
▼Look at this
http://www.yasukuni.or.jp/english/access.html
April 8,2016