1 hour 15 minutes from JR Kotohira Station, I reached "Kotohira-gu (Kompira-san Shrine) Main Palace".
Furthermore [583 steps] climb the stairs and aim for "Okusha (Izutama Shrine)" ̄ー ̄)ノ"
▼To the main shrine(Part.1)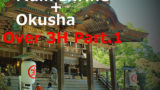 Visit the main shrine + Okusha of Konpira-san (Kotohira-gu Shrine) [over 3 hours]Kagawa(Part.1)
It is a course of to visit the main shrine and Okusha of Kompira-gu Shrine. 【First part】 will share the way to Konomiy...
1.【583 steps】 from Kompira-san Shrine 【Main Shrine】to【Okusha (Izutama Shrine)】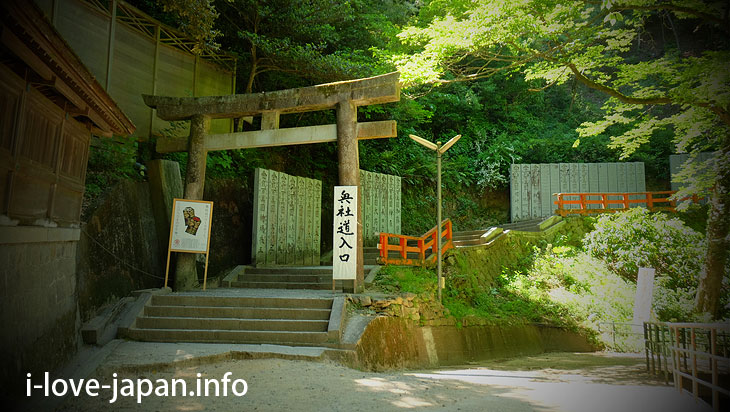 If my memory is right, there were no vending machines or shops from here to Okusha.
Let's buy water or tea before going to Okusha.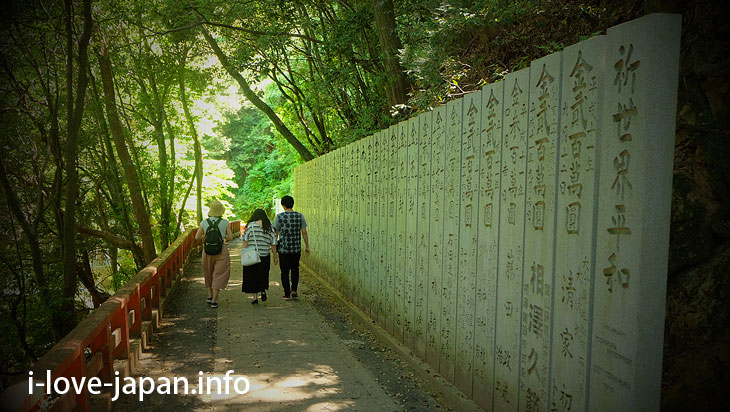 There was a stone monument carved as "prayer world peace", not the amount paid.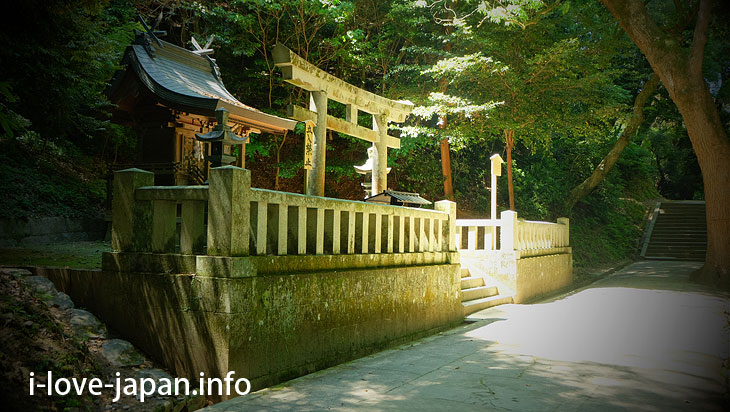 Tokiwa Shrine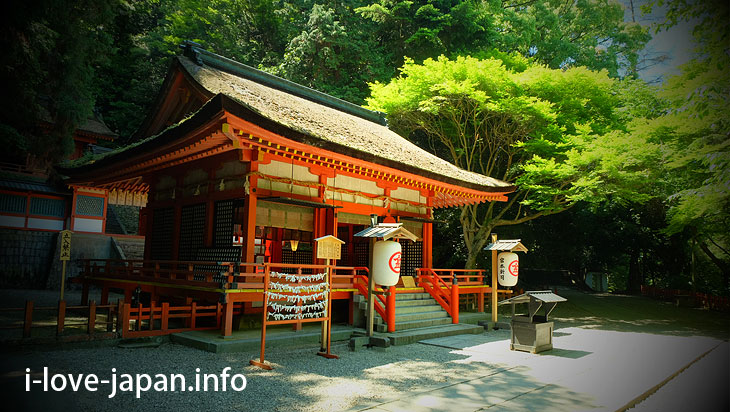 Shiramine Shrine
This neighborhood is also called "Red leaves valley".
You can see a wonderful landscape during the autumn leaves period.

Sugawara Shrine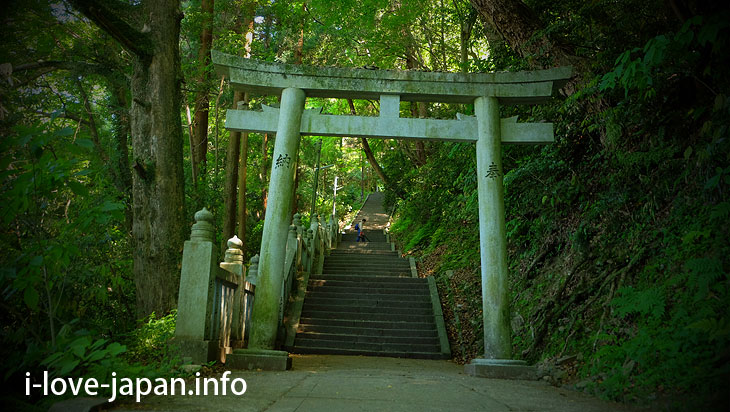 When I saw this staircase, I got tired.
While being encouraged by those who came down, I will climb the stairs more and more.
"A single trip" is not I think "I'm not alone."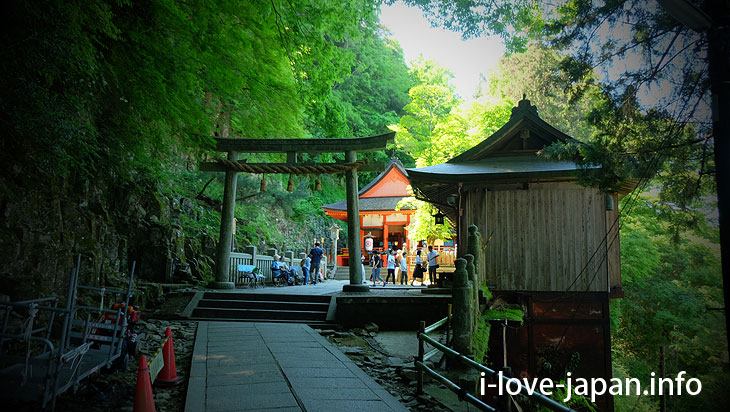 This is the last stairway!
I was able to see "Okusha (Izutama Shrine)" in the back.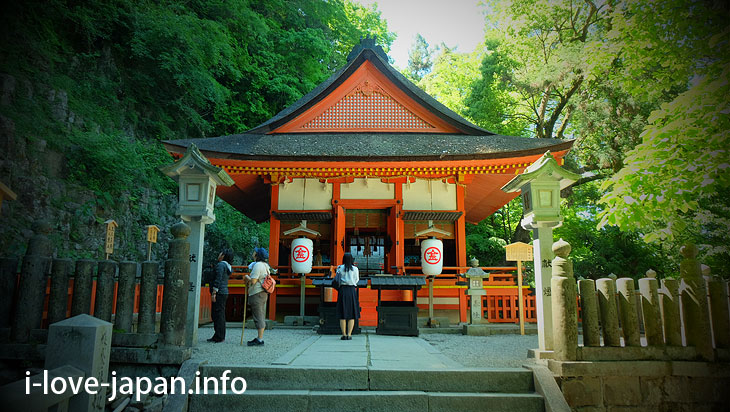 Arrived at "Okusha (Izutama Shrine)"
I got up[1368 steps] .
I took
From jR Kotohira Station 【1 hour 45 minutes】
From the main shrine 【25 minutes】
The two on the left are looking up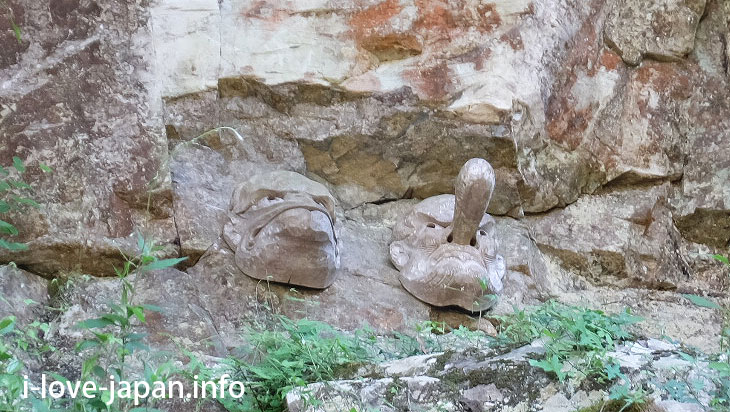 Tengu and crow tengu sculptures on the quay.
Why are they on such a place?

It is what I climbed up to here.
Let's enjoy the wonderful scenery.
▼Kotohira-gu(Konpira-san)
http://www.konpira.or.jp/
2.Eat a Kagawa sweet "Oiri Soft Cream" in Monzen-cho town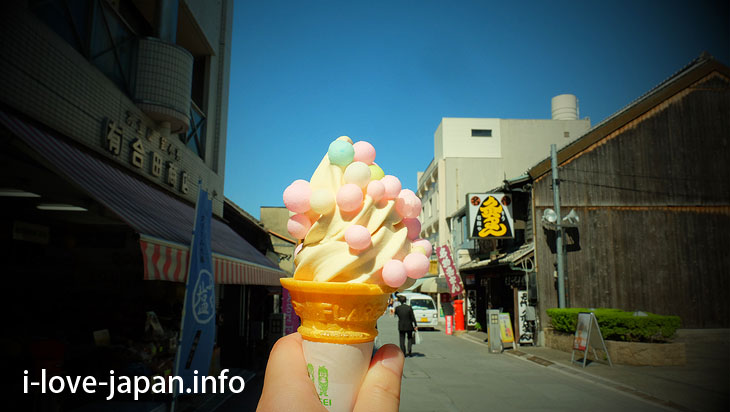 I went to visit and came back to Monzencho-town.
I came down to Monzencho from Okusha (Izutama Shrine) in about 50 minutes.
The soft cream toppings collision is "Arare" of Kagawa specialty called "Oiiri"
"Oiiri" seems to have been used as "a wedding tool" for a long time.
3.Covered "Saya bridge"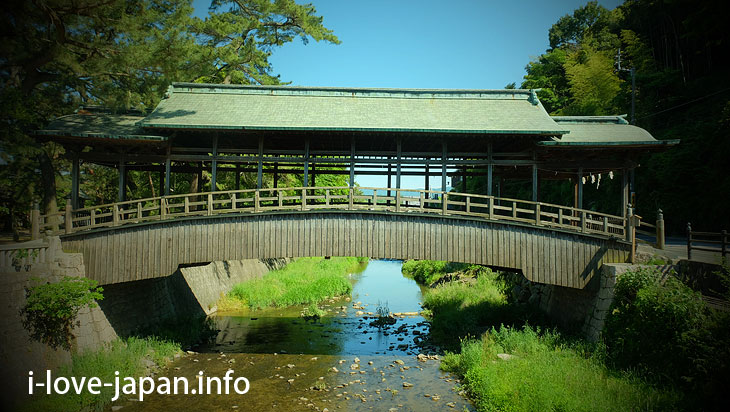 "Covered bridge" crossing Kanakura River flowing through Kotohira Town.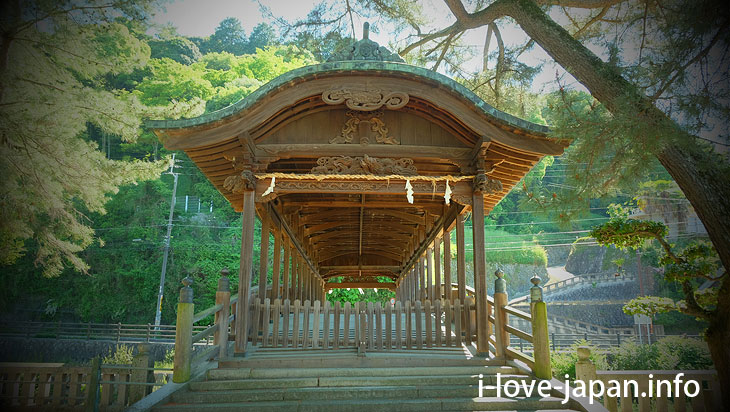 It is mainly a shrine dedicated to Shinto shrines, it seems to be able to cross only once during the "Anniversary Great Festival" once a year.
Sculpture was splendid.
4.There was "Anpanman" in such a place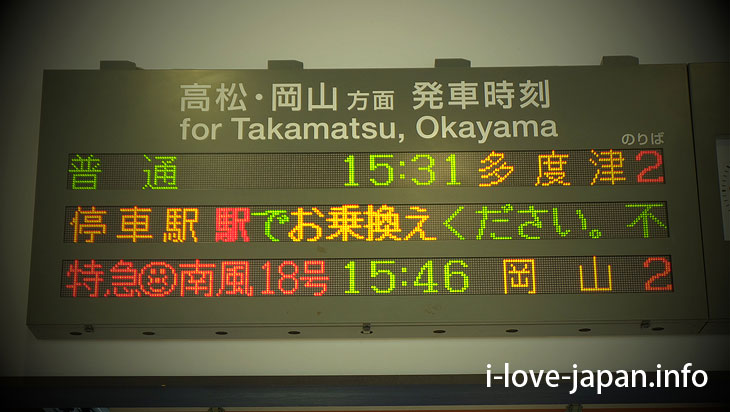 Arrived at JR Kotohira station.
I got back by [3 hours strong] since I started.
Anpanman is displayed on the bulletin board of Kotohira Station.
▼ I did not get on the train , I headed by bus to Takamatsu Airport.
Airport line timetable (Kinkuu bus)
※ From JR Kotohira station To Takamatsu airport is around 45 minutes ※
5.Takamatu【Map】

* I made Google My Maps throughout the Takamatsu trip.
* Attention on the bottom left of the map
▼Share Japan in 15sec on YouTube