It is a course of [OVER 3 hours] to visit the main shrine and Okusha of Kompira-gu Shrine.
【First part】 will share the way to Konomiya of Kompira-gu Shrine.

1.From Takamatsu Station To Kotohira-gu Shrine! 【Kotoden or JR】Which one is recommended?
From Takamatsu station to Kompira-gu Shrine you can come not only by JR(Train) but also by Koden(Train) .
I asked the time required from Takamatsu station, charge for Mt.Google.
▼ JR Takamatsu Station – JR Kotohira Station
Express : 49 minutes (with transfer) 1,920 yen
Local: 59 minutes (no transfer) 850 yen
▼ Takamatsu-chiku-ko Station – Kotoden Kotohira Station
62 minutes (no transfer) 620 yen
※June 2017
Kotoden Kotohira Station is closer to Kompira-gu Shrine
It is about 5 minutes on foot…
If you go to Kompira-gu Shrine from Takamatsu station, I recommend Kotoden.
2.From JR Kotohira station to the shrine road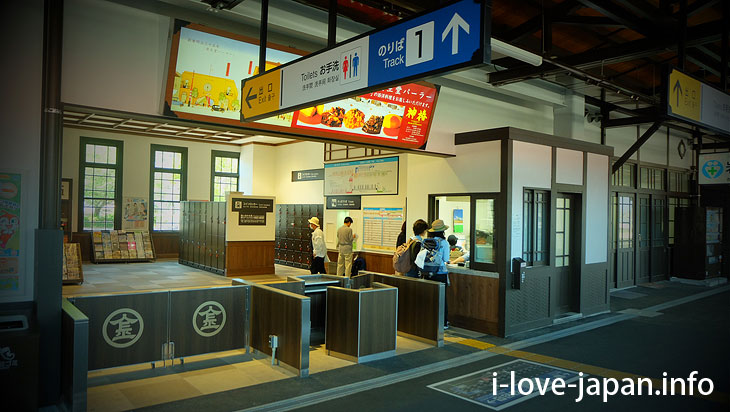 "JR Kotohira Station" was renewed in the spring of 2017.
There are a lot of coin lockers.
Leave heavy luggage and climb the entrance (stairs) of KKompira-gu Shrine easily.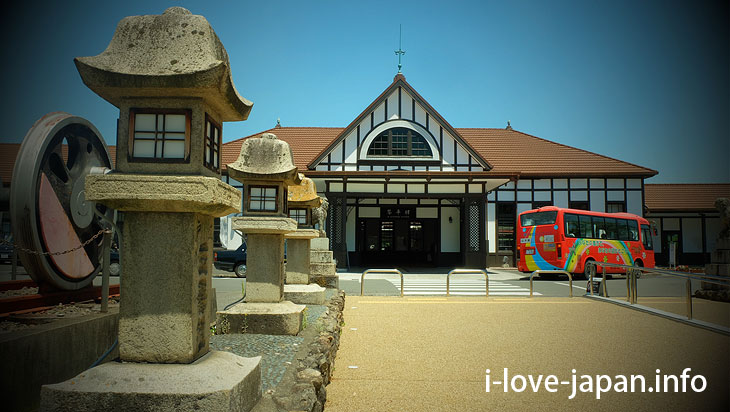 It seems that the station building reproduced Kotohira station of the Taisho era.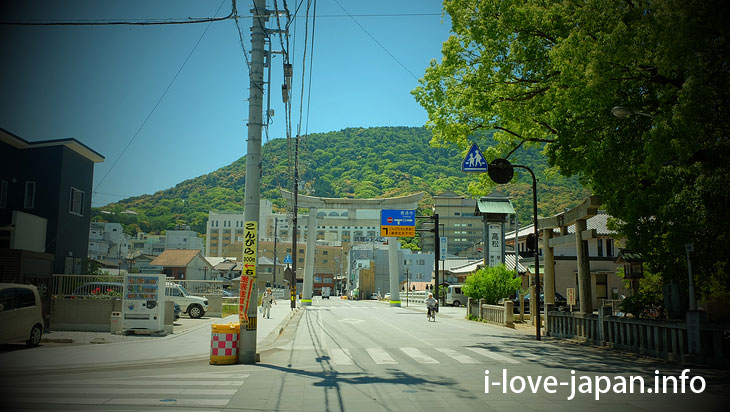 If you proceed straight ahead in front of the station, "Kotoden Kotohira Station" will be on your right.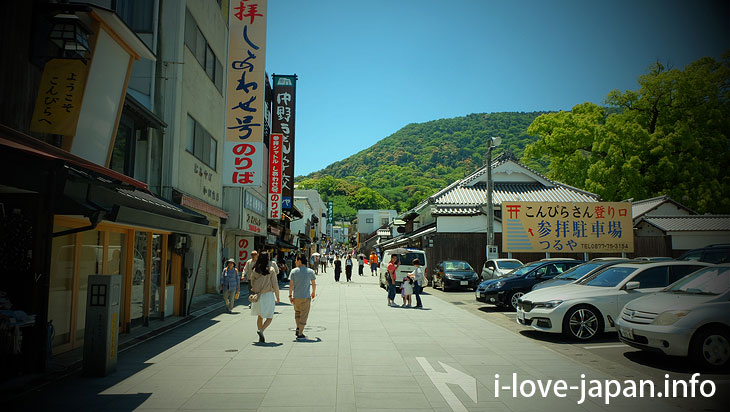 At the end of the road turn left and follow the directional information turn right to become "Monzan-Town".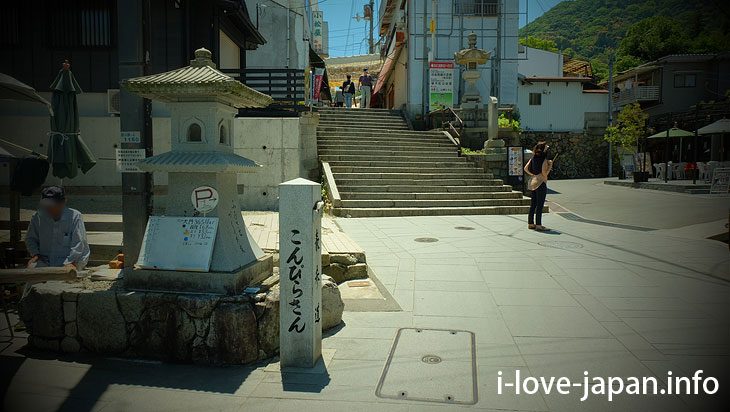 From here to main shrine, climb 【785】stone steps.
3.On hot days, I recommend visiting in the morning not in the afternoon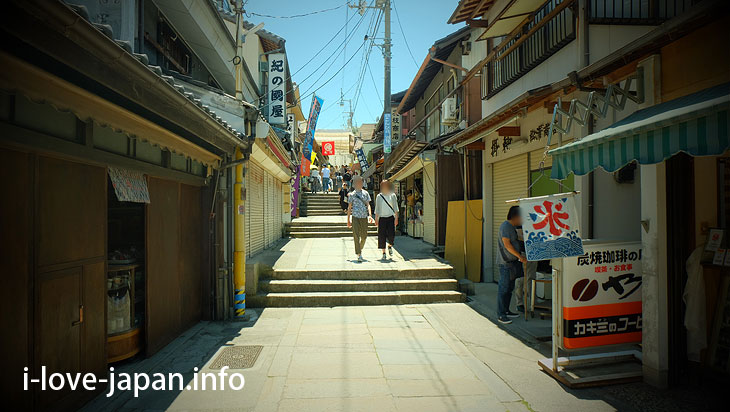 Basically You walk to the main shrine in the west – southwest direction.
When You worship in the afternoon, You are going to climb while receiving direct sunlight from the front.
Summer in Japan is humid and hot.
It might be better for you to visit in the morning.
4.Through the Daimon to the area of God

I reached "Daimon".
It took 22 minutes from JR Kotohira station.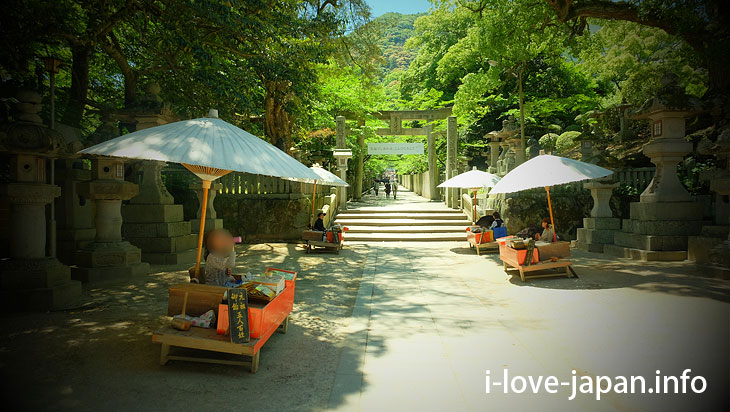 Candy seller called "Gonin-hyakusyou(five farmers)".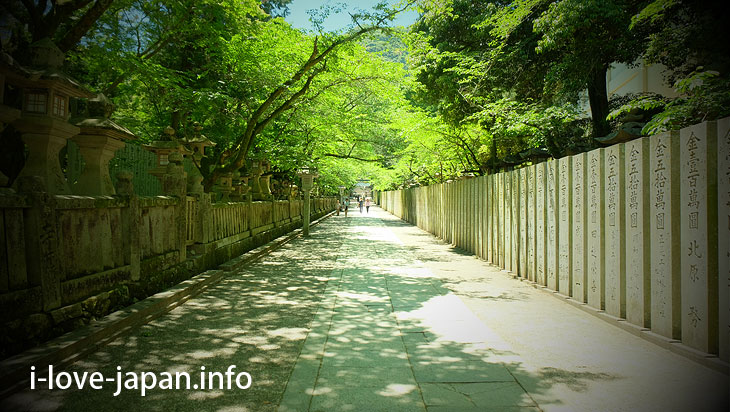 This area is called "Sakura no Baba", a flat road will follow.
"Lantern" on the left side of Omotesando, "Stone monument" on the right side are dedicated.
Cherry blossoms are in full bloom in the spring.
It is good to visit at that time.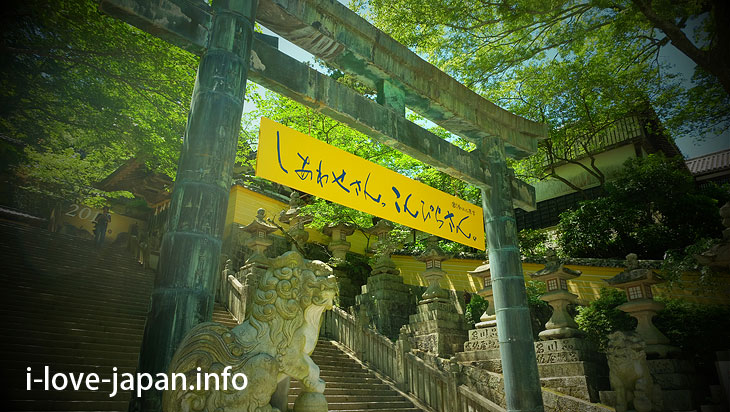 There are attractions such as "God Ma," "Takahashi Yuichi-kan(art gallery)" and "Shoin" in the vicinity.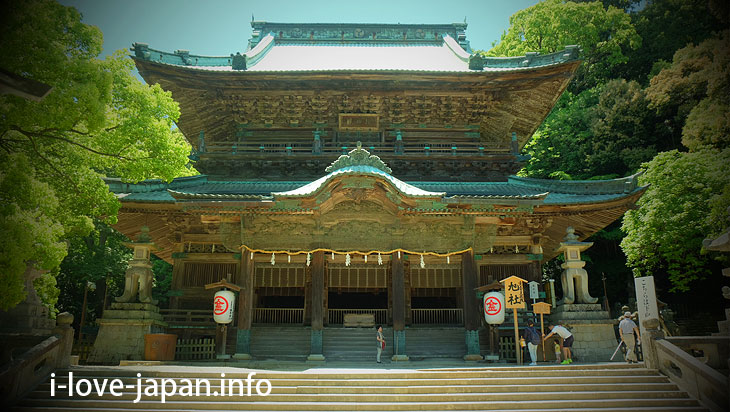 "Asahi-sha" is supposed to be returning after main shrine visited.
Sculpture is brilliant.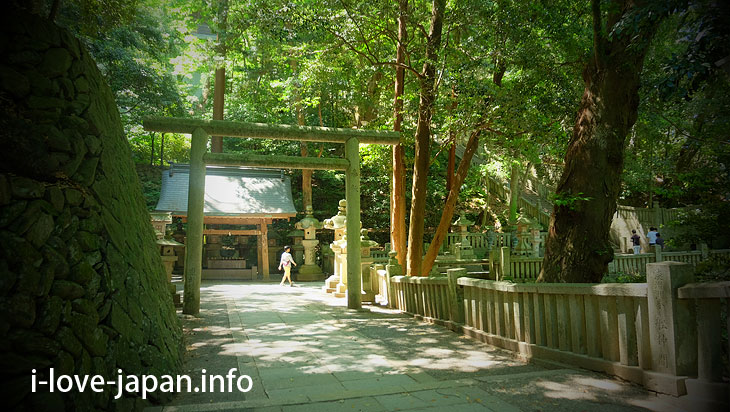 5.Arrive at the main shrine of Kompira-gu Shrine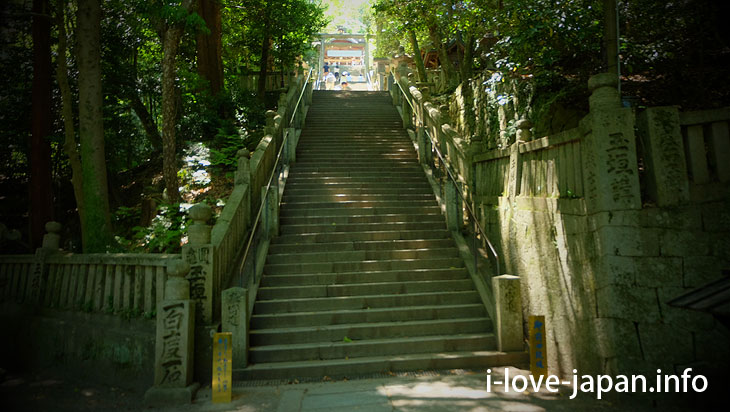 The first target "main shrine" is visible in the back of this staircase.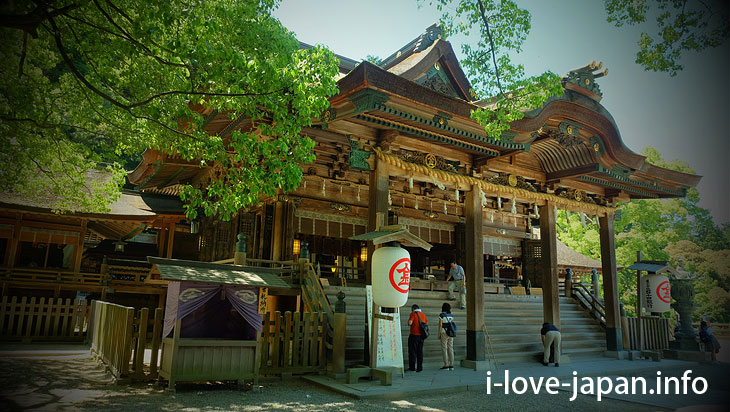 I arrived at the main shrine.
1 hour 15 minutes from JR Kotohira station
50 minutes from this first stairway of Konpira
I came to the main shrine of Konpira (Kompira-gu Shrine).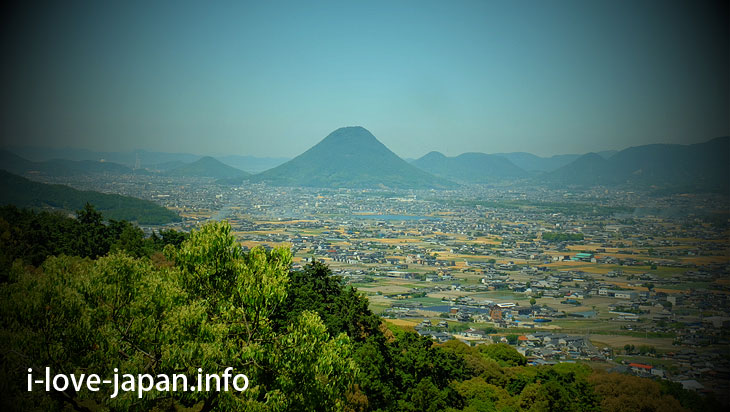 You can see Sanuki Fuji (Iino Mountain) from the observatory.
▼Next Part.2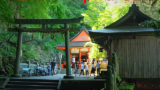 Visit the main shrine + Okusha of Konpira-san (Kotohira-gu Shrine) [over 3 hours]Kagawa(Part.2)
1 hour 15 minutes from JR Kotohira Station, I reached "Kotohira-gu (Kompira-san Shrine) Main Palace". Furthermore clim...
6.MAP
▼Share Japan in 15sec on YouTube