Teshima island is famous for the Toshima Art Museum.
However, there are many places to see in addition to the Teshima Art Museum.
I will share the course which Teshima sightseeing took about 3 hours by electric rental bicycle.

1. I recommend rental cycle (electric) or rental bike for traffic in Toshima Island
IN the island ,there is a public bus called "Teshima shuttle bus" but the number is small.
(See "Toshima WEB" below)
There are rental cars and taxis.
But since there are few numbers, it is better to book in advance.
My recommendation is a rental bike (license required) or a rental cycle (electric).
It is comfortable to run while receiving the wind of the island.
▼島内の移動手段 Means of Transportation【豊島WEB】
http://www.teshima-web.jp/access/post-22/
2.Time required 3 hours! The course which I cycled by electric rental bicycle in Teshima Island
I rent a bicycle by the Ieaura port and start my journey.
First I climbed "Dan-yama mountain" by electric bicycle.
There are two view spots in "Dan-yama mountain".
2-1."Dan-yama mountain" Summit Observatory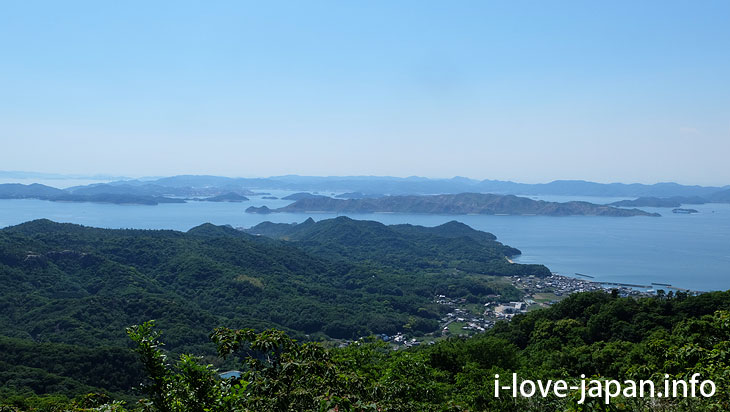 Volunteers made this Observatory so that anyone can enjoy the view from the highest point of Teshima located in the center of the Seto Inland Sea.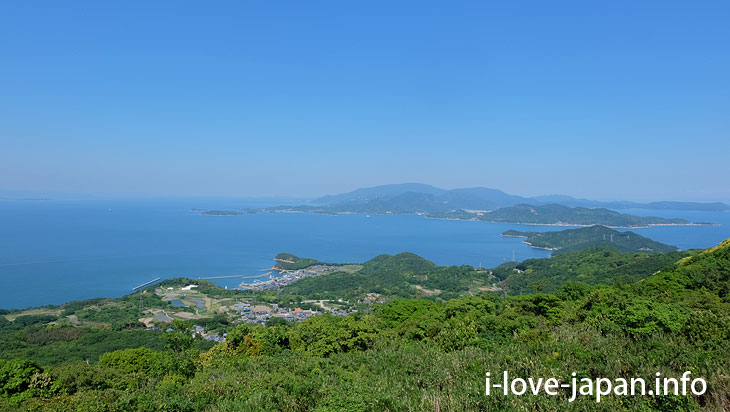 It was a wonderful scenery worth climbing a tight ascending slope.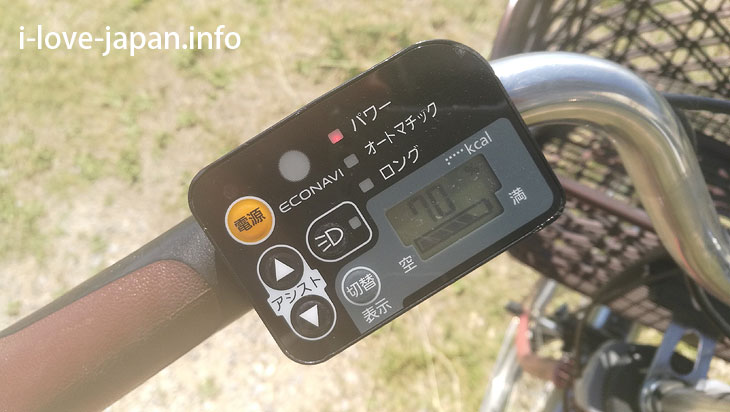 By the way, I am consuming about 30% of the electric bicycle battery on the uphill slope up to the "Dan-yama mountain" Summit Observatory.
2-2.Toyotama-Hime sharine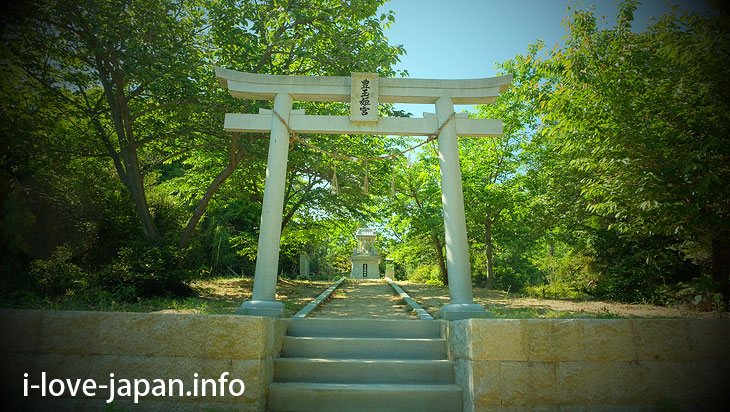 It is a shrine that worshiped "Toyotama-Hime" in Kojiki.
2-3.Okazaki Park ("Dan-yama mountain" Observation Deck)

Furthermore, when climbing up or down, You will reach "Okazaki Park ("Dan-yama mountain" Observation Deck)" ( ̄▽+ ̄*).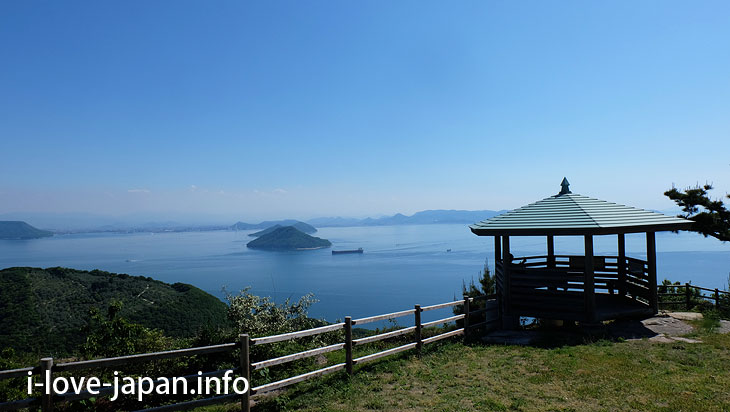 Let's enjoy the scenery as much as it climbs so far.
2-4.Toyomine Gongensya Sharine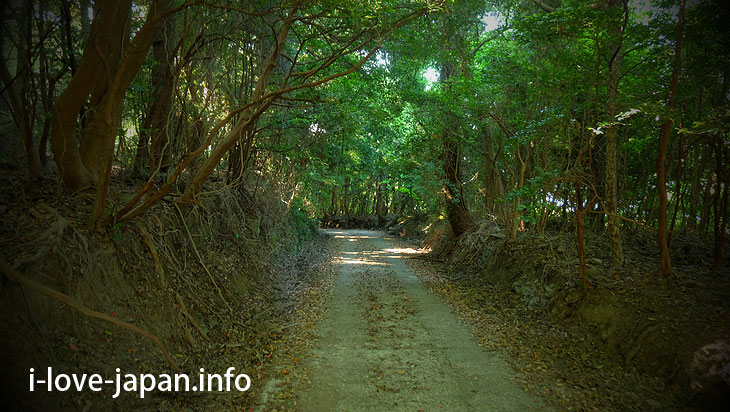 As you cycle through the forest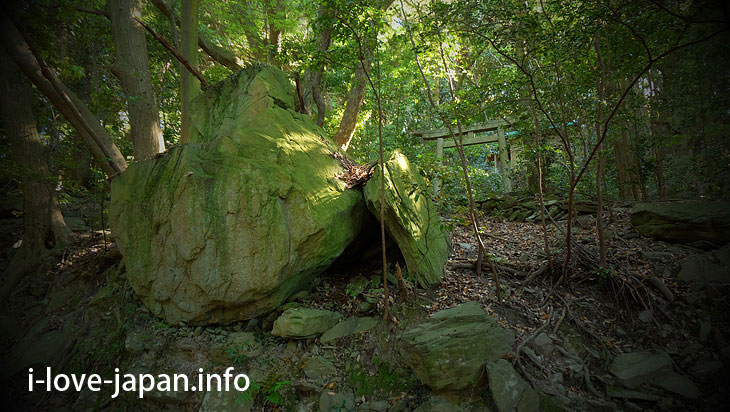 You will be able to find "Toyomine Gongensya Sharine" next to the road.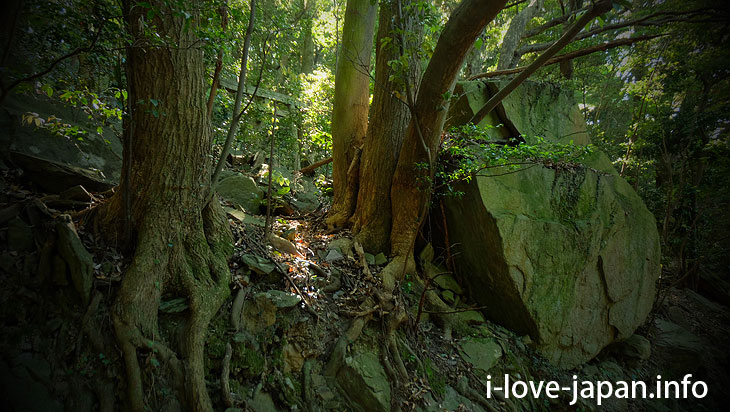 Why was a shrine built in such a forest?
2-5.Rice terrace (near the bus stop "Shimizu Mae")

As I passed through the forest, I could see the sea and rice terraces!
The sky in the rice field beautiful.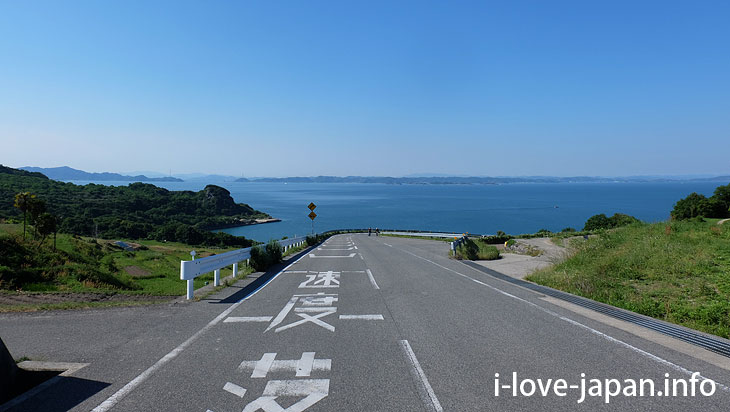 And when you come near "Teshima Art Museum" , you can see the ocean over the road.
I'm sure you shout "Wow(* ̄∇ ̄*)".
2-6.Teshima Art Museum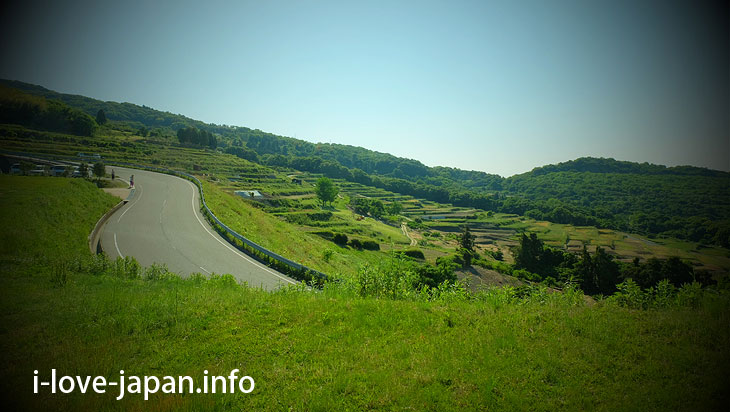 Rice terraces seen from the Teshima Museum are superb.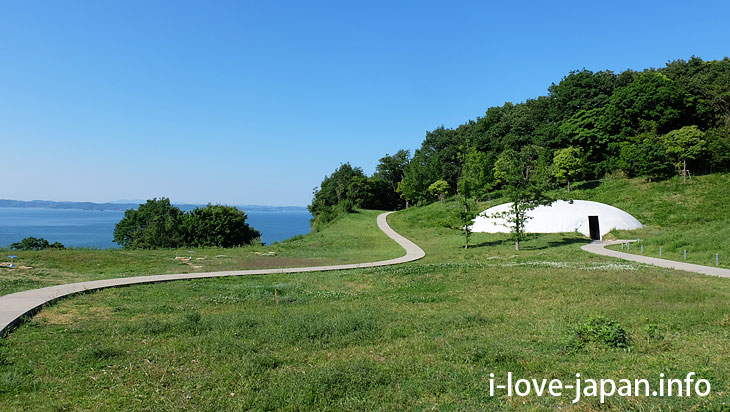 The building itself of the "art museum" may be art as well.
▼Teshima Art Museum
http://benesse-artsite.jp/en/art/teshima-artmuseum.html
2-7.Katao Port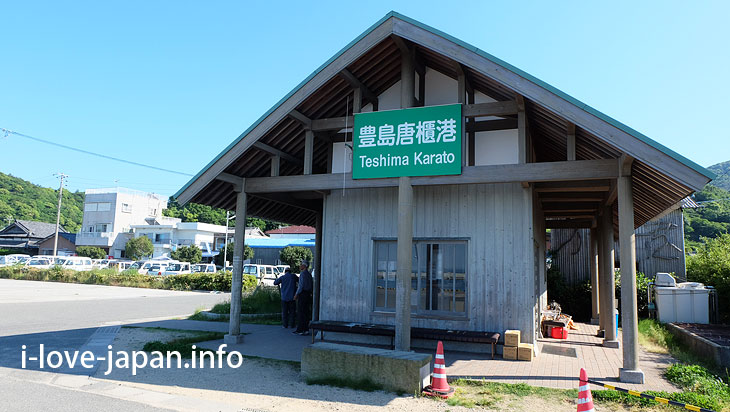 You can arrive at Karatsu harbor by ship, borrow rental bicycles, enjoy cycling to Ieura Port, and leave your bike to Ieura Port.
▼島内の移動手段 Means of Transportation【豊島WEB】
http://www.teshima-web.jp/access/post-22/
2-8.Ieura Port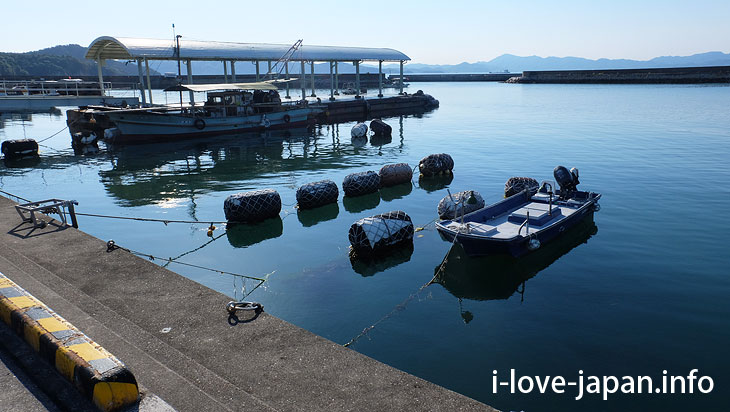 I returned to Ieura Port.
Electric bicycle battery did not go to the end.
It seems that most of the battery is not consumed on the downhill slope. . .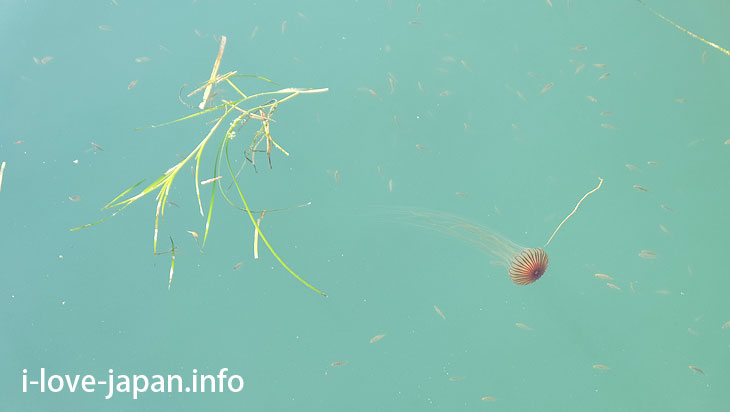 Just watching jellyfish movement, I can spend hours.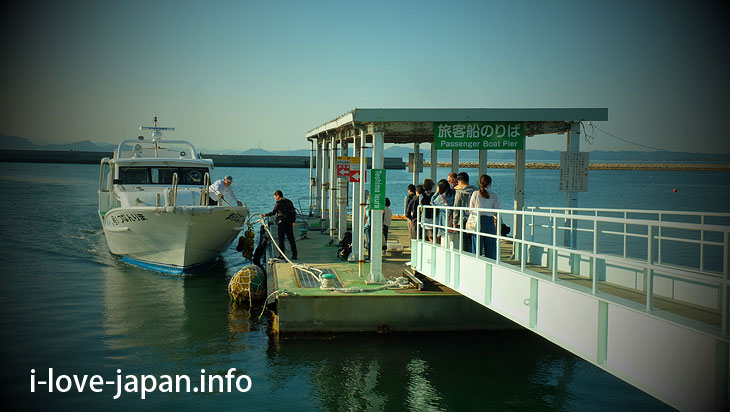 On a high – speed ship, I went back to Takamatsu Port.
3.Map of Teshima cycling

Although I stayed for over 3 hours, I was able to relax and enjoy Toshima cycling(* ̄ー ̄*)
▼Share Japan in 15 sec