Kagawa prefecture is not just "Udon".
Based on Takamatsu, there is also fun of hopping Islands in the Seto Inland Sea.
I went on two islands "Shodoshima" and "Toshima" on a day trip from Takamatsu Port

1. From Takamatsu Port To Shodoshima, move by Ferry or Speed Boat
From Takamatsu Port To Tonosho Port, the gateway of Shodoshima, Take a 'Ferry' or 'Speed Boat'.
Let's take a "ferry", If you want to cross the sea with automobiles, motorcycles.
You can go to Shodoshima on foot by either "Ferry" or "Speed Boat".
1-1.Difference in time and cost between Ferry and Speed Boat
※ The price is Takamatsu Port ⇔ Tonosho Port One way (adult)
※ The pedestrian is also about 5 minutes apart. Caution!
I chose "ferry" considering the bus time from Tonosho port to Angel Road.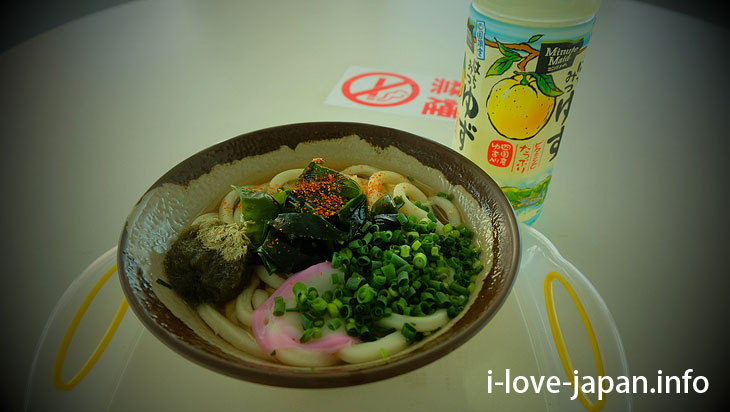 You can eat udon in the ferry.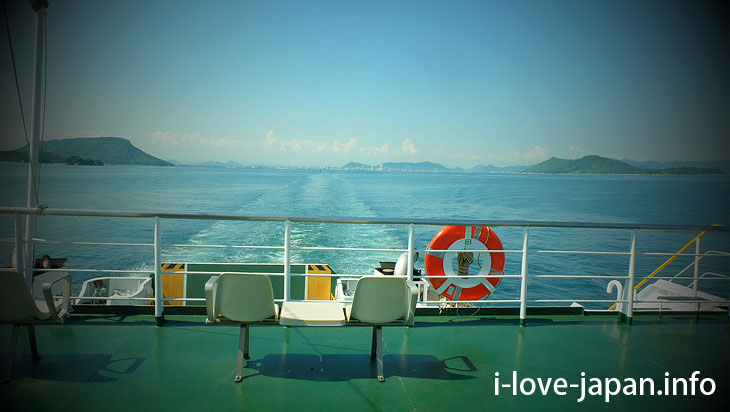 As I relaxed on the deck, I arrived at Tonosho Port in the blink of an eye.
2. Directions from Tonosho Port to Angel Road (Access)
I took an bus to Angel Road and to the Tonosho port on foot (about 30 minutes) .
There is a bus, but it's hard to find information.
2-1.Rental cycle
It is painful for you to walk 30 minutes,I recommend you a rental cycle.
You can borrow it at "Tonosho Port Tourist Center" in Tonosho Port.
▼Tonosho Port Tourist Center
http://www.s-olive.co.jp/kankou-center/facility_service/rent-a-cycle.html
2-2.Taxi
3.The opportunity to see Angel Road only twice a day! Check low tide time
3-1.Confirm [Tide table] before departing for Angel Road
Angel road will only appear about 3 hours before and after the maximum low tide time.
Do not forget to check the schedule as you can not see it anytime 24 hours
▼Please check here(Japanese langage only…)
https://ryobi-shodoshima.jp/tourism/angelroad/
3-2.First,Let's look at Angel Road from "Promised Hill Observatory"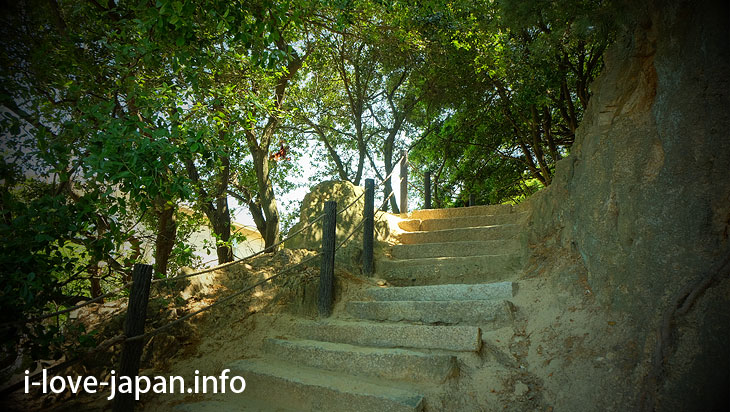 Let's climb to "Promised Hill Observation Deck" on the land side of the Angel Road (on the left side).
When you climb the stairs …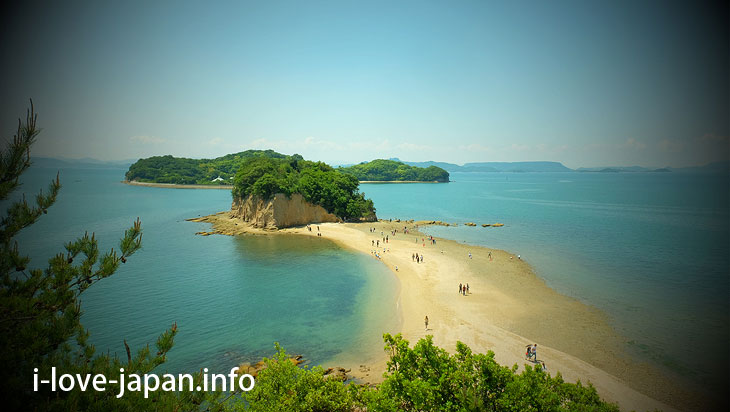 You can see a magnificent view!!
Everyone is crazy about "Angel Road" in front of them, the observation deck was not crowded.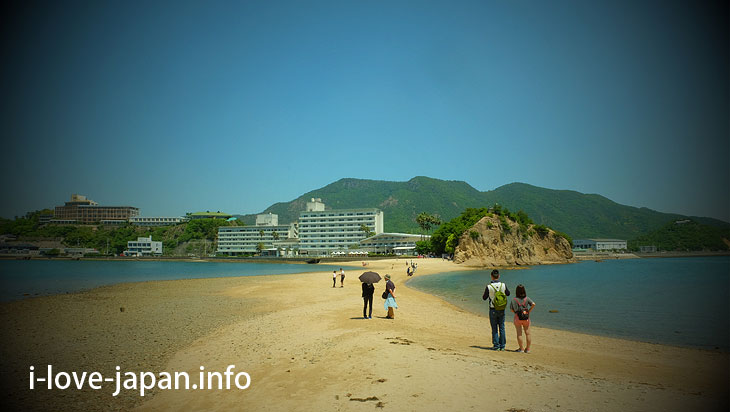 "Promised Hill Observatory" seen from Angel Road.
3-3.Finally to Angel Road!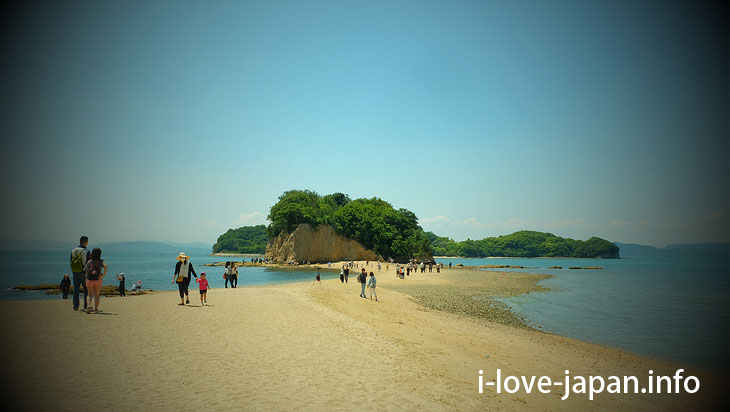 Maybe because the time was up to "maximum low tide time", angel road is thick…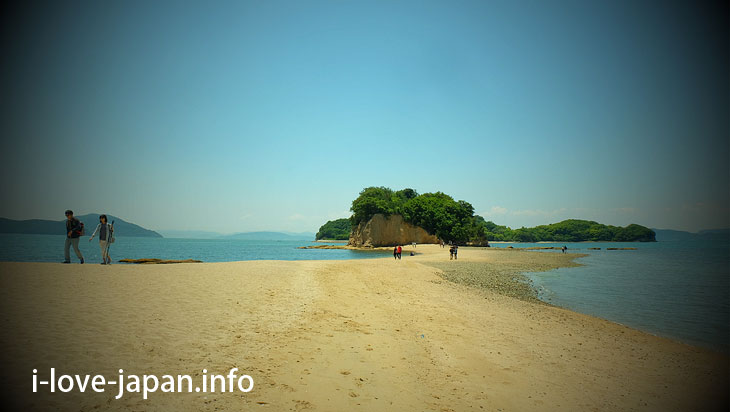 When people are scarce, I take another picture.
A smile can spill on the blueness of the sea and the sky(* ̄∇ ̄*)
4.Let eat Lunch at Shodoshima Ramen HISHIO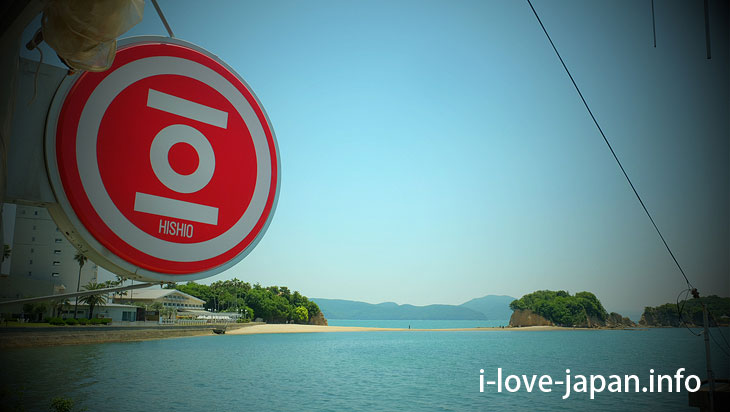 The recommendation is the counter seat facing the sea.
While looking at such a magnificent view in sideways direction…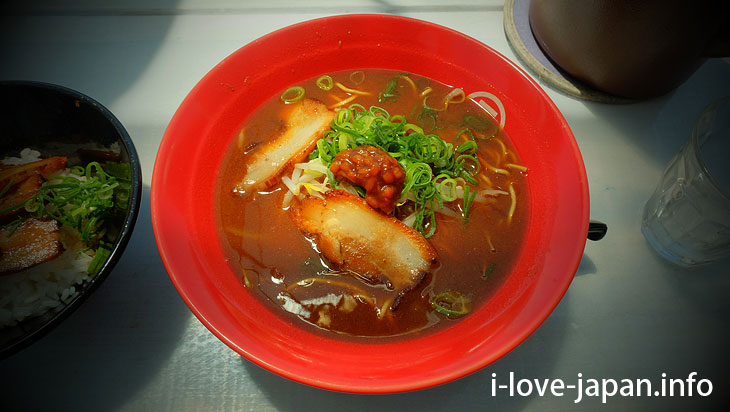 You can have "s Hishio Soba noodles (ramen)".
▼Shodoshima Ramen HISHIO at Shodoshima Angel Road
http://www.hishiosoba.com/
5.Explore Meiro No Machi (Maze Town)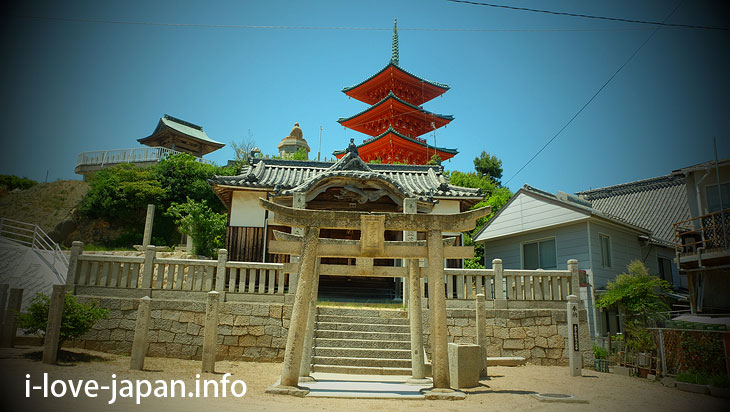 There is a "Meiro No Machi (Maze Town)" in a place which does not take 10 minutes on foot from Angel Road.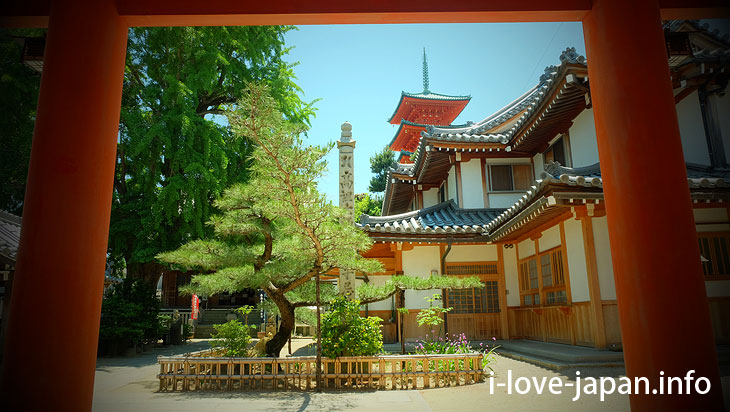 Since it is on the way from Angel Road to Tonosho Port, I recommend walking on the way back.
▼Meiro No Machi ( Maze Town)
http://shodoshima.or.jp/ml/archives/324
6. Guinness certified! The narrowest Strait in the world! Dofuchi Strait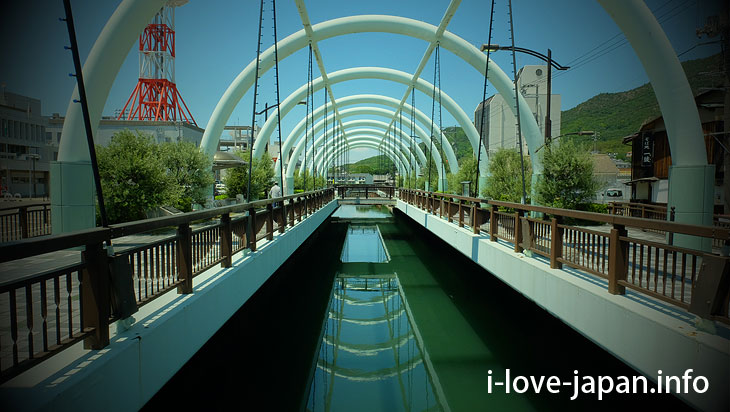 The narrowest part is only 9.93 meters wide.
The ship will pass this strait. . .
7. Let's drink soy sauce cider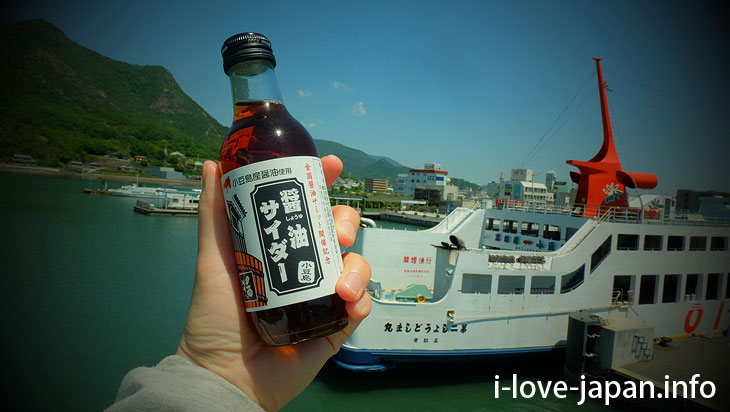 Let's drink the local cider 'Soy sauce cider' in Shodoshima Island after sweating with a walk.
▼I share Japan in 15sec. on YouTube