Ritsurin Garden was chosen as the highest rated three star which means "Worth to visit" at "Michelin · Green Guide · Japon".
You can go there about 25 minutes from Takamatsu Airport, and about 13 minutes from Takamatsu station.
▼Ritsurin Garden
http://ritsuringarden.jp/en.Top/en.top.html

1.There are many "pine trees" in Ritsurin Garden
This Japanese garden, as a villa of Matsudaira Takamatsu lord, it seems that successive lords have been repaired and completed nearly 300 years ago.
There are lots of wonderful pine trees
1-1.Hakomatsu/Box Pine Trees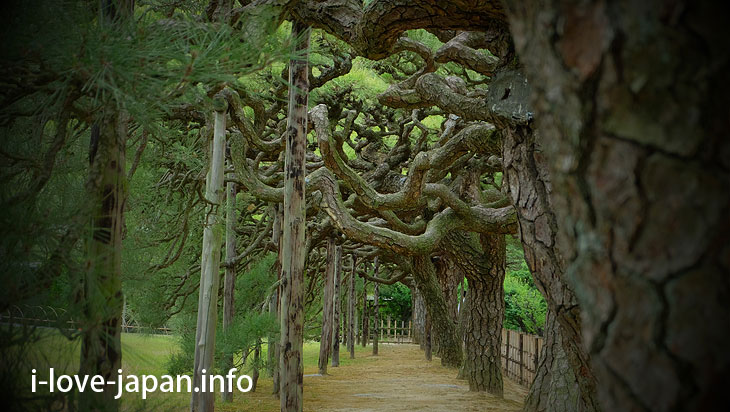 The technology to control the branches and show square (box-like) is wonderful.
But, I felt sorely painful against pine…
1-2. Neagari Goyo-matsu/Five-needle Pine with Raised Roots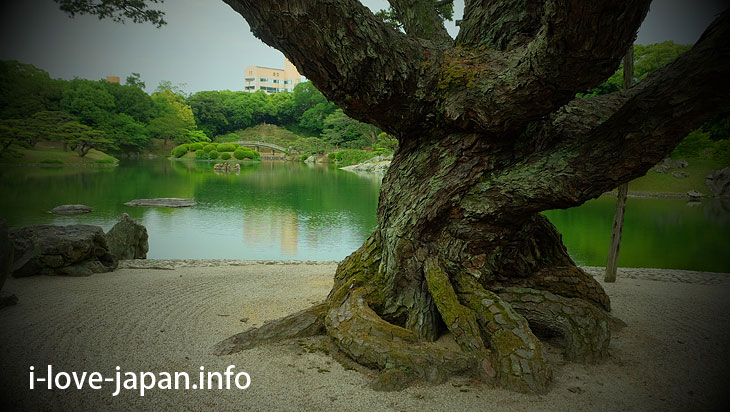 It seems that the "bonsai" in the Edo period grew so muchΣ( ̄。 ̄ノ)ノ
1-3.A pine tree crawling on the ground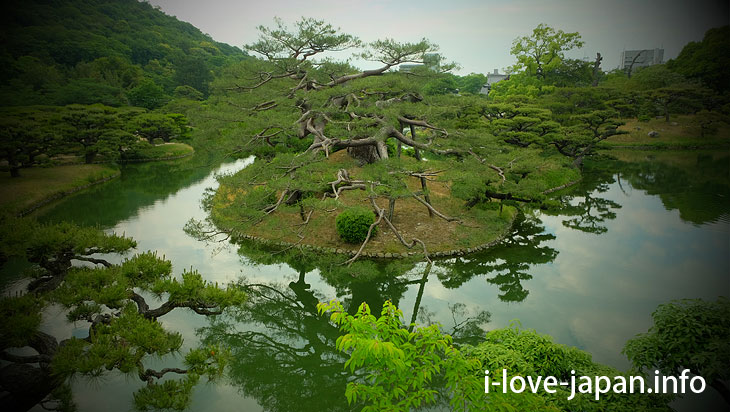 From the round island, a pine tree was sticking out.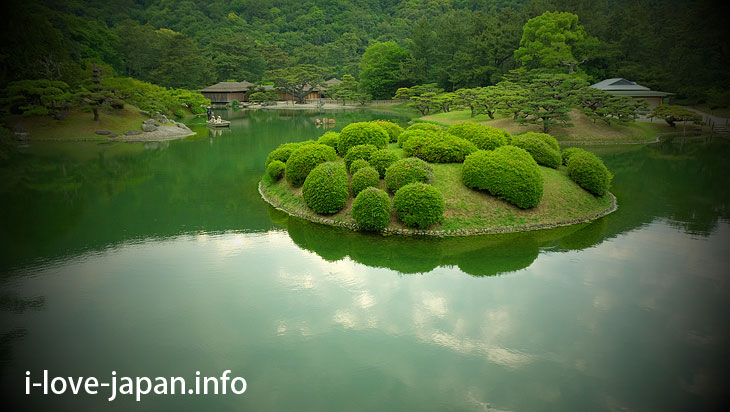 It is not pine, but the landscape of "Nan-ko(South Pond)".
If the season comes up, it is said that the Satsuki is beautiful .
2.Enjoy Japanese boat riding like "Daimyo(feudal lords)"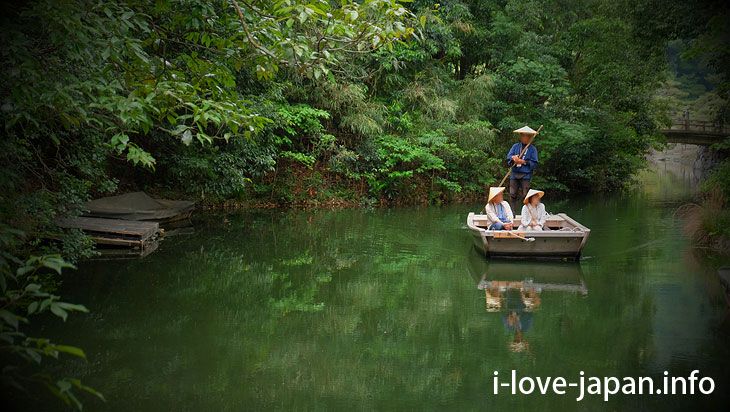 You can enjoy "Japanese boat riding" that Daimyo would have enjoyed in those days.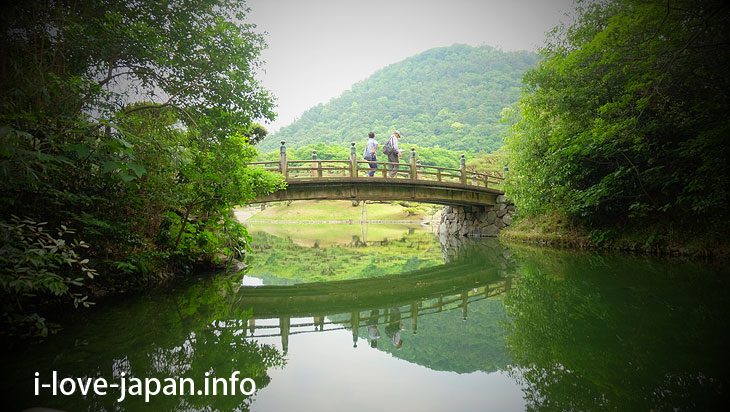 Go through Gei-shun-kyo and head to South Lake.
It is strange that different perspectives make it look like another view even if you see the same bridge.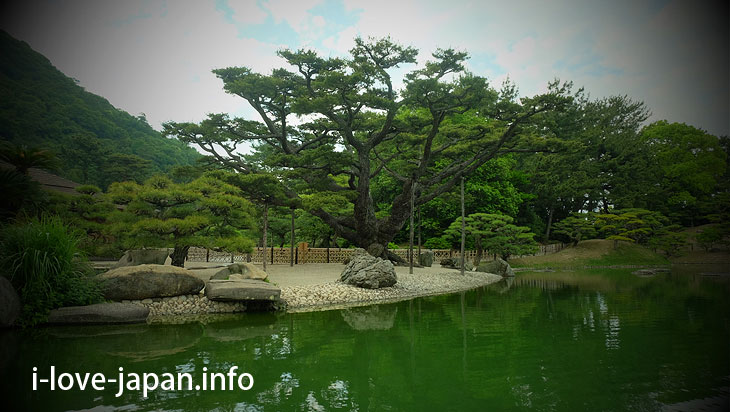 I looked at "Neagari Goyo-matsu/Five-needle Pine with Raised Roots" from the pond.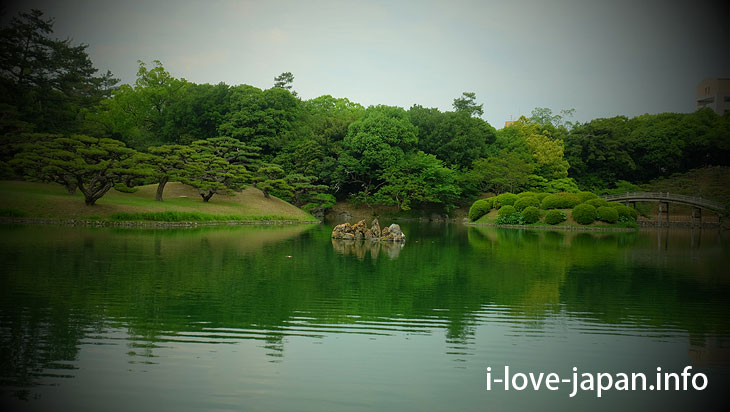 Rockwork called "Sengi".
Because of these small rocks, I feel that South Pond looks wonderful.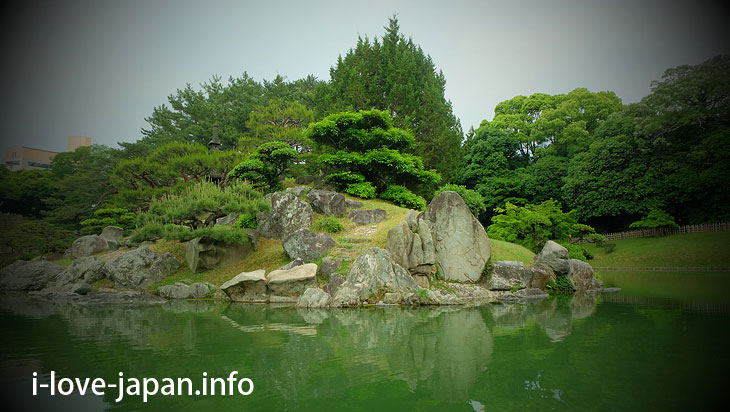 Stone was skillfully used for island of South Lake.
There was a rock that imitated Mount Fuji.
▼Ritsurin Garden/boat ride
http://ritsuringarden.jp/en.Boat%20ride/Boat%20ride.html
3.Kyu(old) Higurashi Tei, garden is also excellent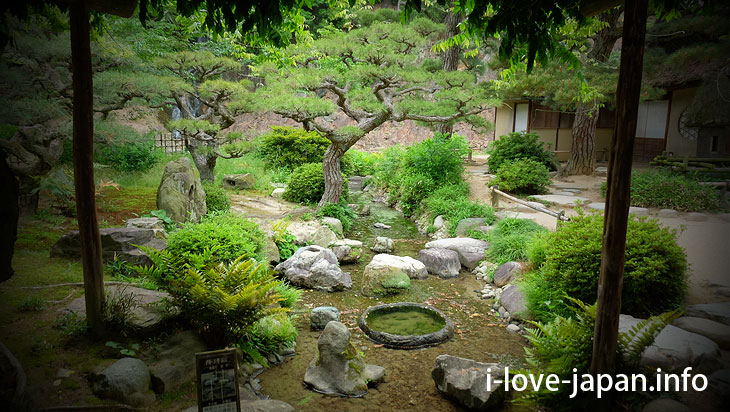 A tea room built around 1700 was moved near the West Pond and is now called "Kyu(old) Higurashi Tei".
The building is good, but the garden is also nice( ̄▽+ ̄*)
4.Access to Ritsurin Garden
4-1. From Takamatsu Airport
Limousine bus bound for Takamatsu Airport Takamatsu Airport (23 minutes)
Get off at Ritsurin Garden (bus stop) 1 minute on foot
4-2. From Takamatsu station
★ JR Koutoku line local train (5 minutes)
About 8 minutes on foot from Ritsurin Garden North Exit Station
★ 8 minutes on foot to Takamatsu Chkkou Station(Kotoden)
Kotoden Railway Kotohira Line Each stop (8 minutes)
Get off at Ritsurin Garden Station about 6 minutes on foot
▼Ritsurin Garden/Access
http://ritsuringarden.jp/en.Access/Access.html