In "Tamura Shrine of Sanuki country Ichinomiya" between Takamatsu Airport and Takamatsu station, I came across many gods.

1.What is "Ichinomiya"?
"Ichinomiya" refers to the most sacred shrine in a certain area.
"Tamura Shrine" is a shrine of Sanuki No. 1, which has been regarded as the Ichinomiya of Sanuki country (now Kagawa prefecture).
2.Visit from Omotesando
From Takamatsu Airport, I took a limousine bus bound for Takamatsu station and arrived at the bus stop "Ichinomiya airport street(一宮 空港通)" in about 10 minutes.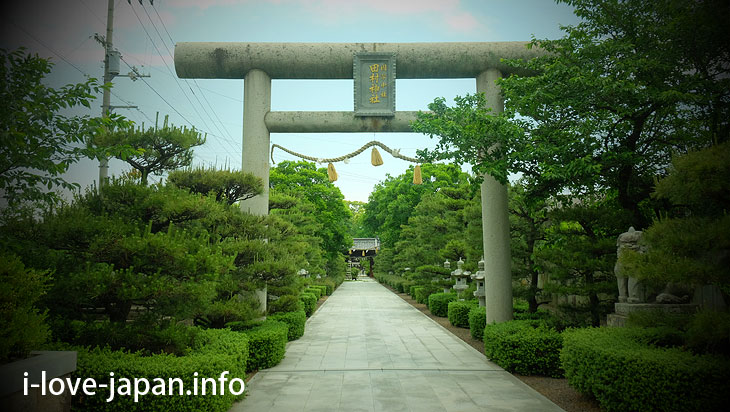 After walking about 10 minutes from there, you will reach Omotesando(Main Approach) of "Tamura Shrine".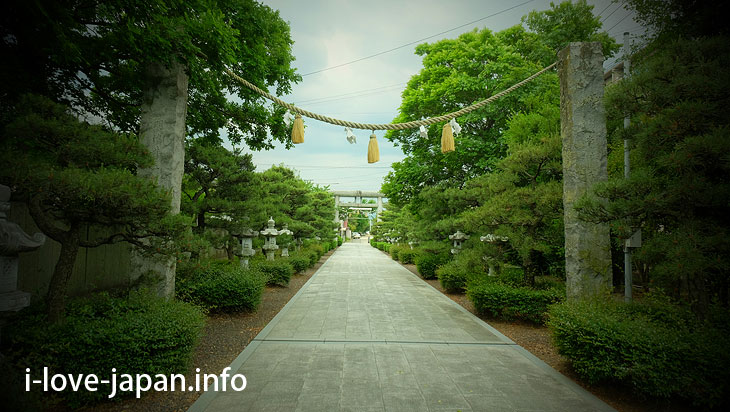 It seems to be a type of torii that hangs a sacred shrine rope(Shime-nawa) between two vertical pillar.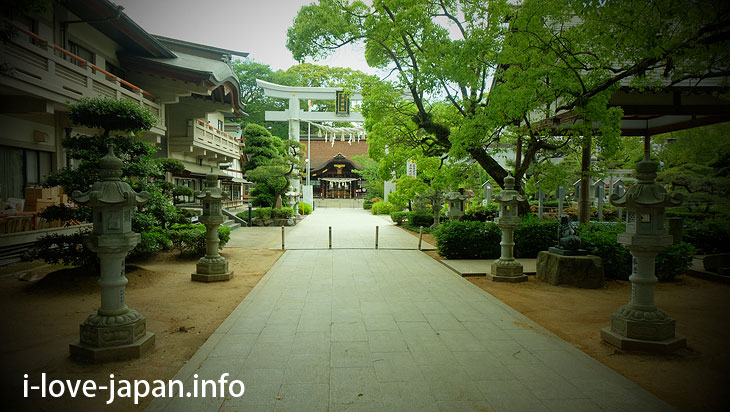 I walked Omotesando to the main hall.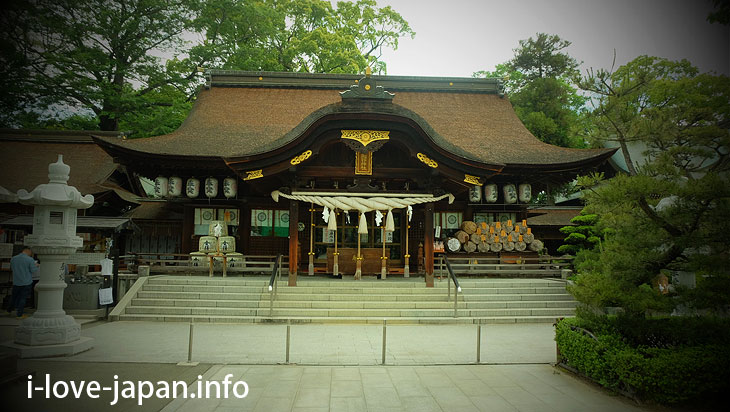 Go ahead and visit the main shrine.
Up to this point is "Truly Ichinomiya"…
3.Friendly gods
3-1.Child-care Hotei-son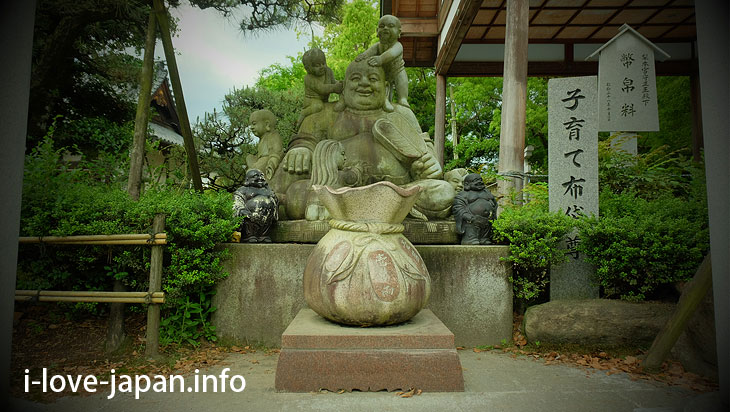 Did Hotei -son have children?
3-2.Ryujin(dragon god)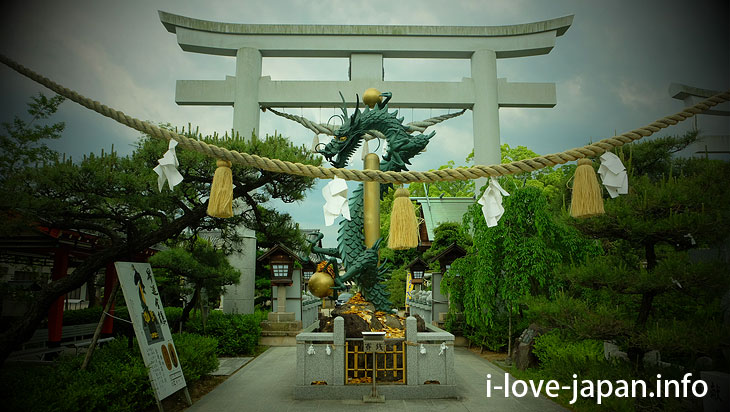 It seems there is a record that the god of Tamura Shrine was manifested in the form of Ryujin(dragon god).
So there are Ryujin here and there in the precincts.
You can dedicate a oval to the feet of Ryujin.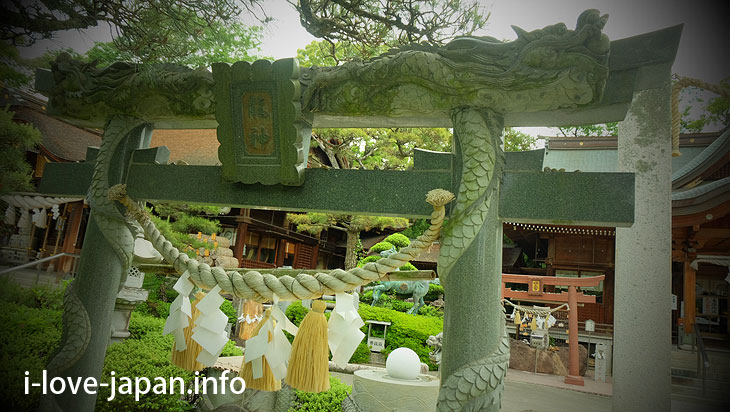 There was a torii where the Ryujin entwined.
3-3.Goldfoil Hotei-son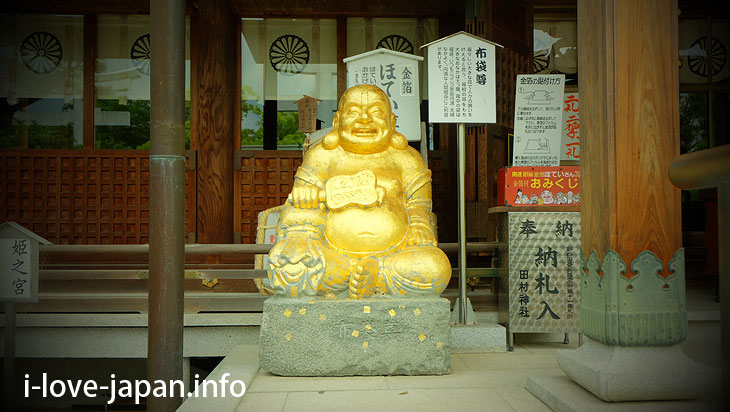 You can dedicate gold leaf to pray to Hotei Buddhism.
3-4.Uto-Shrine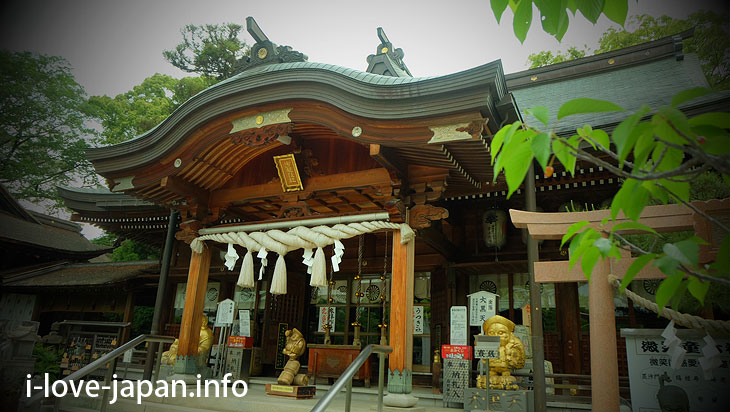 You can dedicate gold leafs as well as Hotei Buddhism to the right "Daikoku-sama".
3-5.Benzaiten and happy frog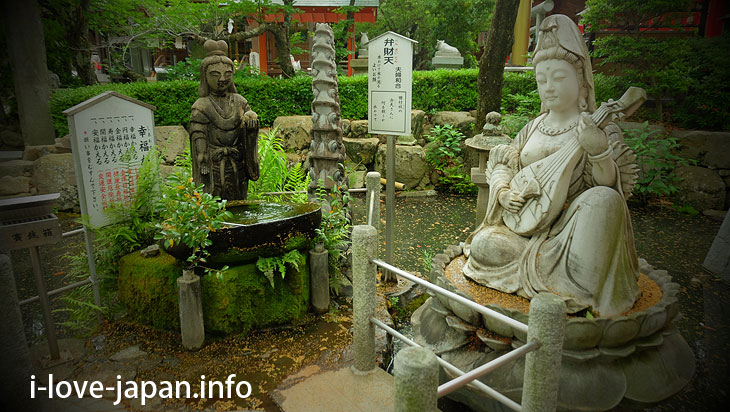 If you put water on Benzaiten and pray for her, you will get beauty…
3-6.Big fruit with a single shot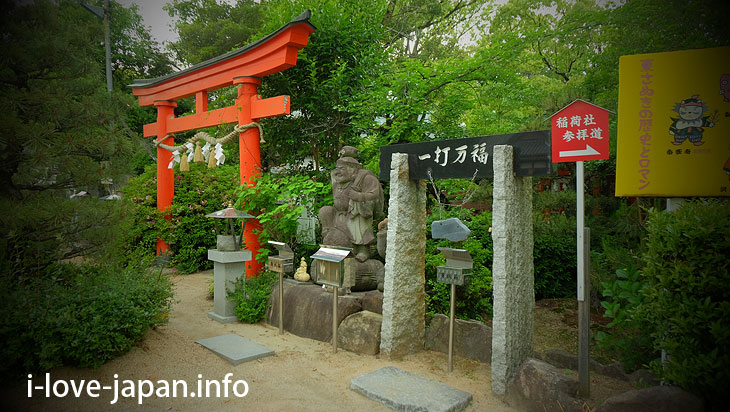 It is likely to get great value with a single stroke.
Not only visit but a mechanism to "dedicate" and "participate" here and there.
3-7.Kami-ike(God pond)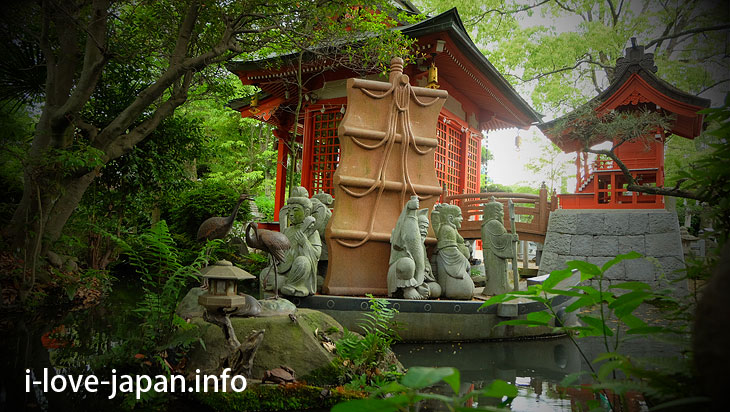 In the pond, a "treasure ship" with the Seven Lucky Gods on board was floating.
There were lucky creatures such as cranes, turtles and crabs.
3-8.Inari Daimyojin Shrine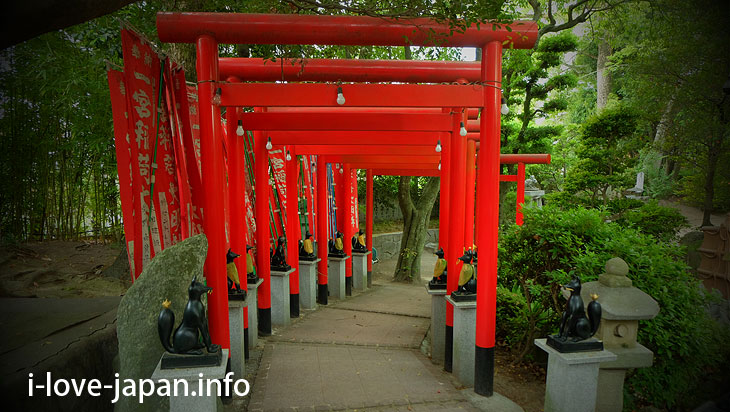 Between the torii and the torii, foxes are holding together different tools.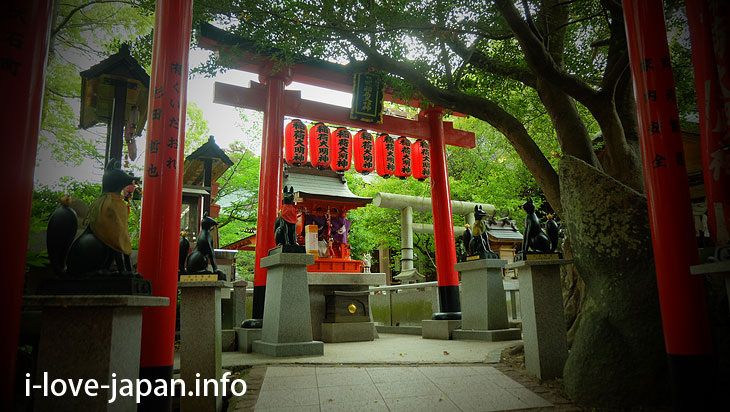 I introduced many gods.
But there are many other gods in Tamura Shrine.
There is a monument of people who are affiliated with the area enshrined.
As it is, "Ichinomiya"
▼【Official Website】 Tamura Shrine | Sanuki County Ichinomiya
http://tamurajinja.com/
4.Access to "Tamura Shrine"
4-1. Takamatsu Airport
Get off at Limousine Bus Takamatsu Airport Line "Airport Avenue Ichinomiya" (10 minutes). 10 minutes on foot
4-2.Takamatsu station
Takamatsu Kotohira Dentetsu Kotohira Line Get off at "Ichinomiya Station" (Takamatsu Kakenan Station / 22 minutes). 9 minutes on foot