From Obihiro station, we will reach "Tokachigawa Onsen" in 40 minutes by bus and 20 minutes by car.
At "Tokachigawa Onsen", "Tokachi Swan Festival Sairinka" will be held in the winter season.

1.Tokachi Swan Festival Sairinka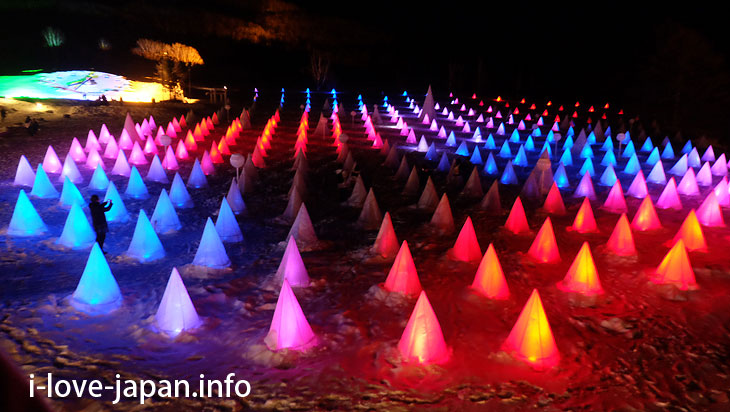 As the fingertips of the hands and feet freeze, the forest of light emerges.
"Tree (triangular pyramid)" of the light forest uses thermal insulation material for agriculture, and the material has a double structure of foamed polyethylene and Walliff.
It is a suitable material for "Tokachi" where agriculture is popular.
"Light and sound show" will be held once every 15 minutes, and the light will be lit up so that a triangular pyramid flows in accordance with the up tempo song.
I liked the tranquility between the show and the show(* ̄ー ̄*)…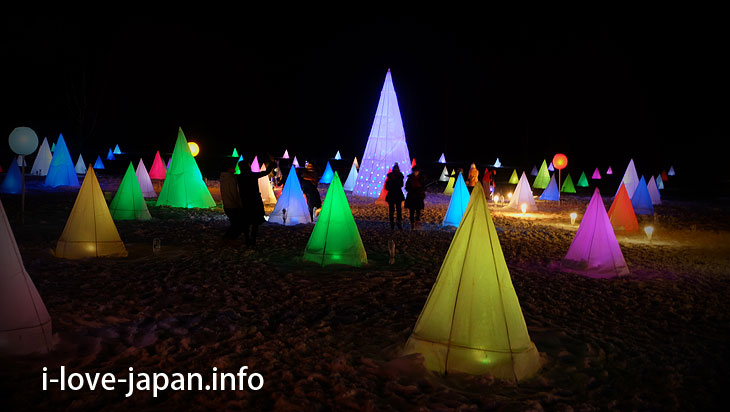 You can also explore the "Forest of Light".
The symbol tower is even bigger. surely.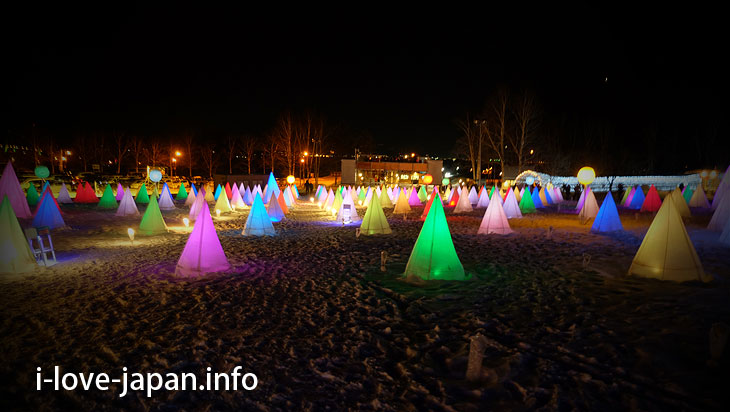 From the hill, I looked at the side of Tokachigawa Onsen.
The fingertips of the limbs are frozen, it hurts.
It will "hurt" if you pass "cold".
Can you see the "tunnel of light" on the right side of the picture?
In the future there is an "Ice Promenade" that warms a cold body.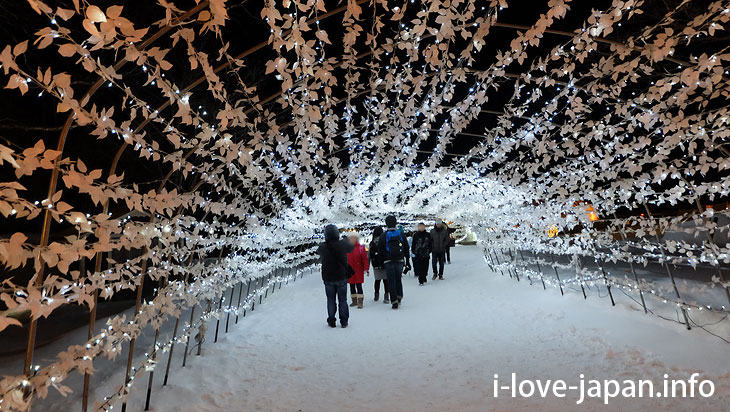 There were people who took a memorial photo here as well.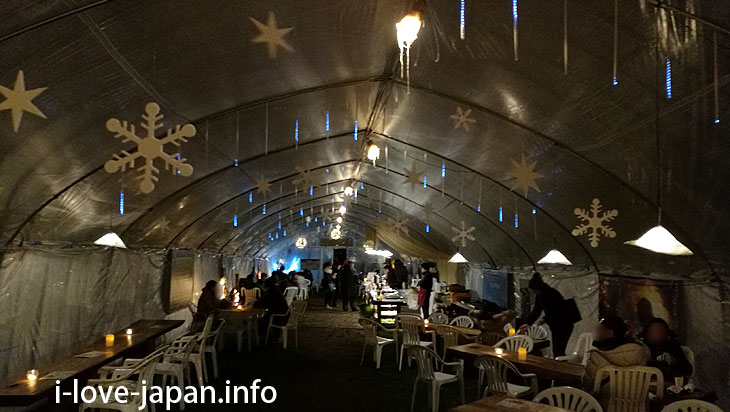 "Ice Promenade" is made of a plastic house suitable for Tokachi, and there was also a single seat.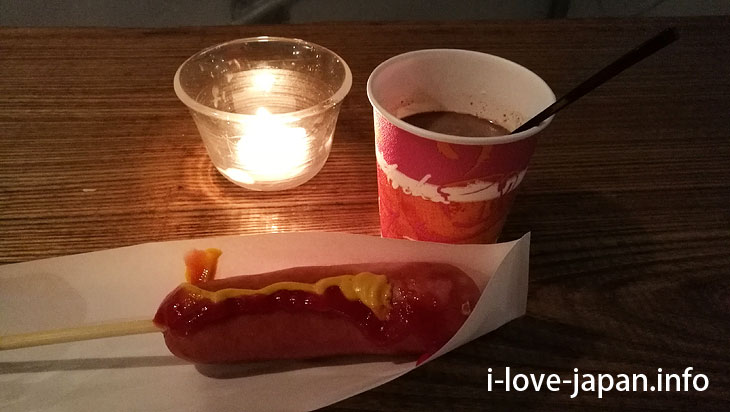 Attractive foods and drinks using materials unique to "Tokachi" will entice me.
Seriously suffering, I got "Mole Chocolat(for simplicity, chocolate drink)" and "Mole pig Frank".
It is "light forest" that you can go within one hour from Obihiro station.
If you visit Obihiro in the winter, let's visit "Tokachigawa Onsen"
▼Tokachi Swan Festival Sairinka (Tokachi Hakuchou Matsuri Sairinka)
http://www.tokachigawa.net/event/sairinka.html
2.Access to Tokachigawa Onsen
2-1.From Obihiro Station to Tokachigawa Onsen
If you go by public transport, take "Tokachi bus" from Obihiro station to Tokachigawa Onsen.
▼ Tokachi Bus Timetable
https://www.tokachibus.jp/rosenbus/timetable/
※45.十勝川温泉線 とかち帯広空港線
However, the number of buses was small and the last bus was around 18:00.
When the last bus is over, let's take a taxi for about 20 minutes and over 3,000 yen to access Tokachigawa Onsen.
2-2.Access to "venue of Sairinka" in Tokachigawa Onsen
About one in 30 minutes, there was a shuttle bus from the hotel in the Tokachigawa Onsen to the venue of Sairinka.
Although it is unknown whether it exists every year, let's listen to the accommodation hotel.
▼Share Japan in 15sec on YouTube