From Haneda Airport, I took JAL and left for Obihiro Airport.
And I used public transport to visit Obihiro half a day from the afternoon.

【13: 45 Start】 Departing from Obihiro Airport
↓
▼ Bus timetable from Obihiro Airport to Obihiro station
https://www.tokachibus.jp/airport/?lang=en
↓
【13: 55】幸福駅・kofuku(Happiness)Station (Happiness Bus Station)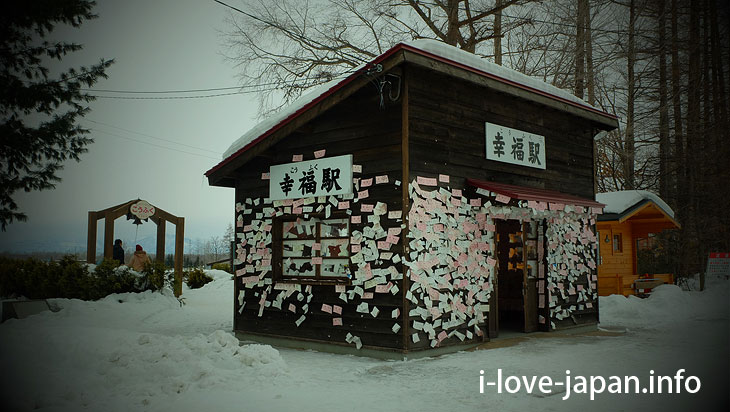 I arrived at "Happiness bus stop" in about 10 minutes from Obihiro Airport.
For those in the English-speaking world, it may be hard to understand, but for those using 漢字, no explanation is necessary.
"幸福(kofuku)" means "happiness" in Japanese.
"Happiness station" was the station name in the Former national railway Hiroo Line in Happy Town, Obihiro, Hokkaido.
In 1987, the Hiroo Line was abolished, and the station building was scheduled to be abolished.
Because of the auspiciousness of the station name and the fact that tourists are visiting, it is decided to continue as a sightseeing spot after the disposal line.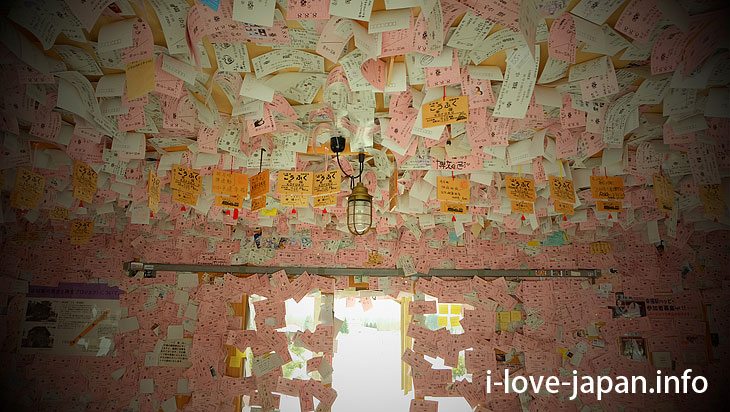 In the station buildings, the wish ,"We are happy" "We want to be happy", are written on the ticket and affixed.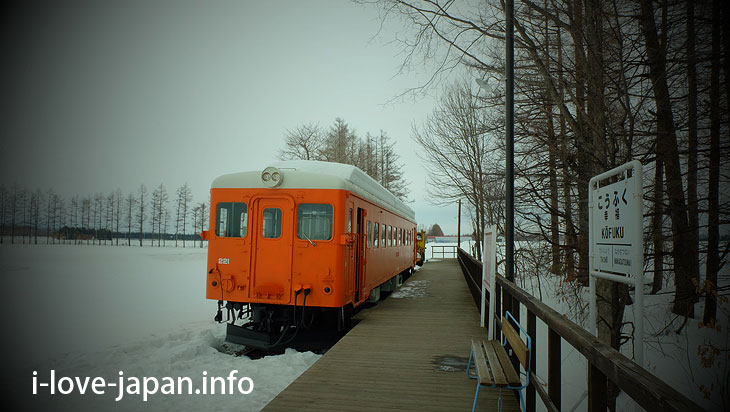 This station is the place that brought a lot of "happiness" during the period up to the disposal line, and will continue to give "happiness" from now on.
▼幸福駅・Happiness Station(Official site)
http://www.koufuku-eki.com/
↓
walk about 15min.
↓
【14: 30】Happiness Shinto shrine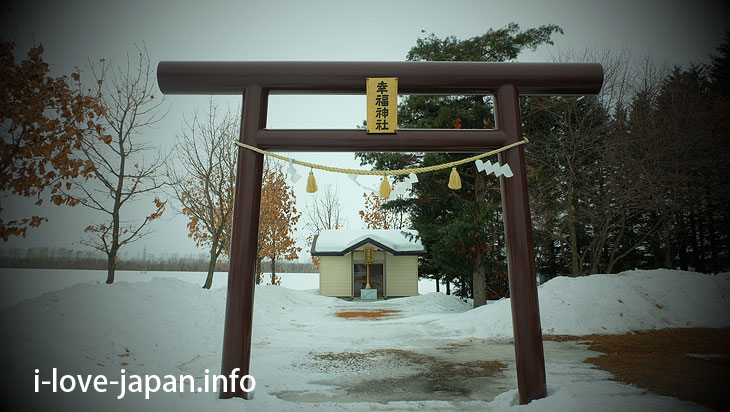 About 15 minutes walking in the snow from Happy station you can arrive at "Happiness Shinto shrine".
Let's pray for the cozy snow country shrine.
▼Happiness shrine
http://obikan.jp/post_spot/1493/
The nearest bus stop of "Happiness Shinto Shrine" is "Taisho No. 27" of Tokachi bus "Hiroo Line".
It is a bus stop on the Obihiro side from "Happiness bus stop".
However, there is nothing in the Taisho No. 27 bus stop blocking snow and wind.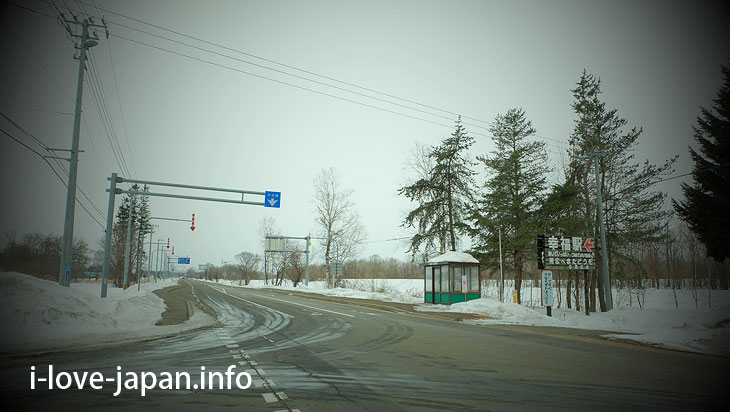 There is a waiting hut near the Hiroo line "Happiness bus stop".
There is no heating, but you can surpass wind and snow.
If you have time to the bus, I recommend returning to here.
▼【Caution】The airport bus "Happiness bus stop" and 【the 60. Hiroo Line】 "Happiness bus stop" are different in location
https://www.tokachibus.jp/rosenbus/timetable/
↓
Tokachi bus "60. Hiroo Line " 15: 05 From Happiness bus stop
↓
【16: 03】JR Obihiro station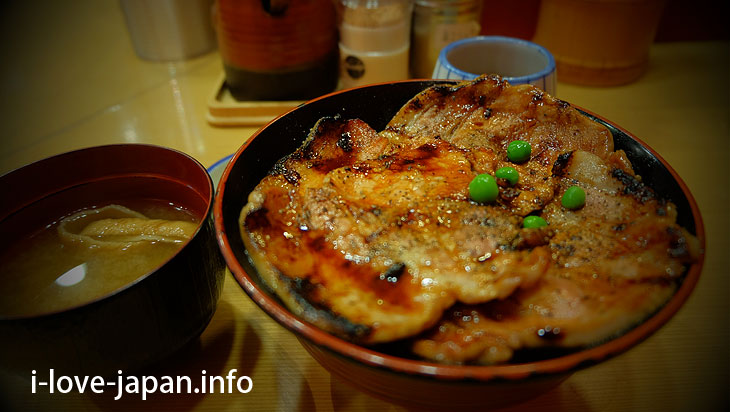 I ate Obihiro's specialty "Pork Bowl(Buta-don)" at Esta Obihiro the West wing(JR Obihiro Station).
▼Butahage(豚丼のぶたはげ)
http://www.butahage.com/
↓
From Obihiro Station Bus Terminal "Number 12", I took the bus.
↓
【17: 30】Ban-ei Tokachi(Banei Horse Racing)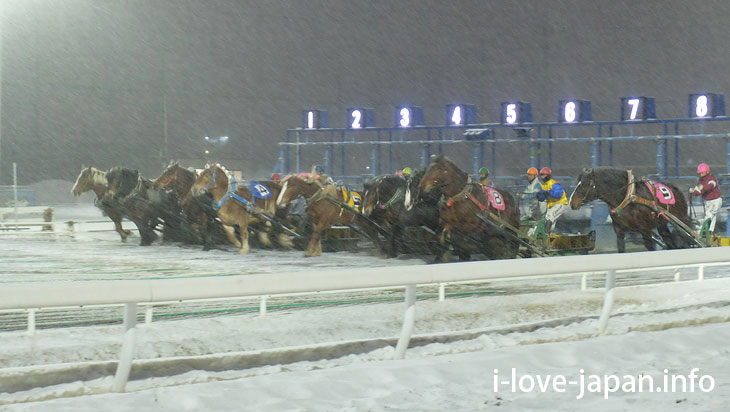 "Ban-ei Tokachi(Banei Horse Racing)" is a race competing on straight courses with a total length of 200 meters and two obstacles (slopes) along the way, with iron sleds horses.
It was originally an agricultural horse active in the development of Hokkaido and developed what farmers enjoyed as festive horse racing.
Even just watching horses and races is fun, but let's buy a betting ticket.
Let's observe the horses and the horsemen before the start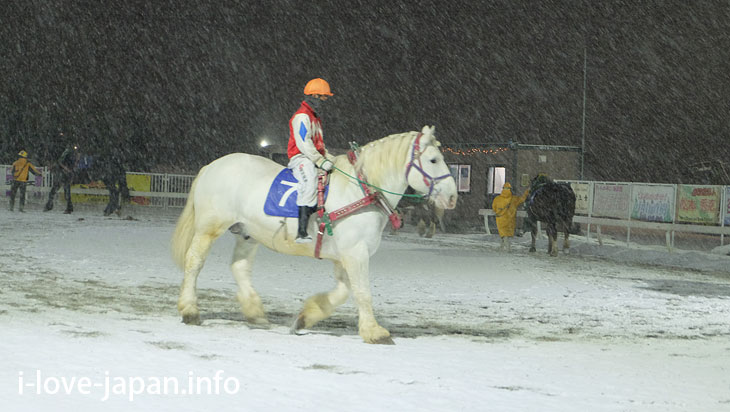 I liked this white horse.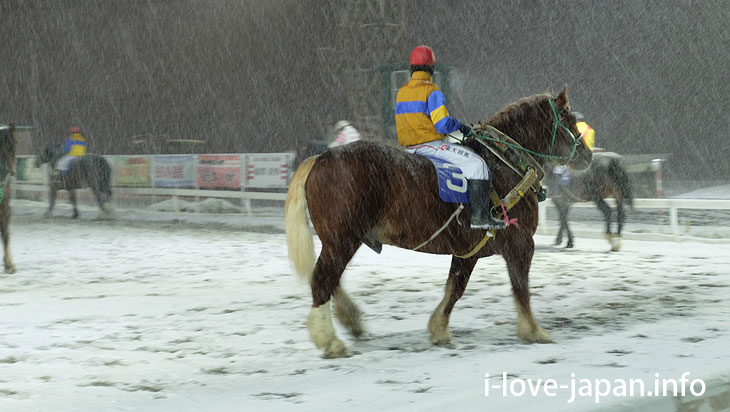 The hips and thighs of this horse seemed to be strong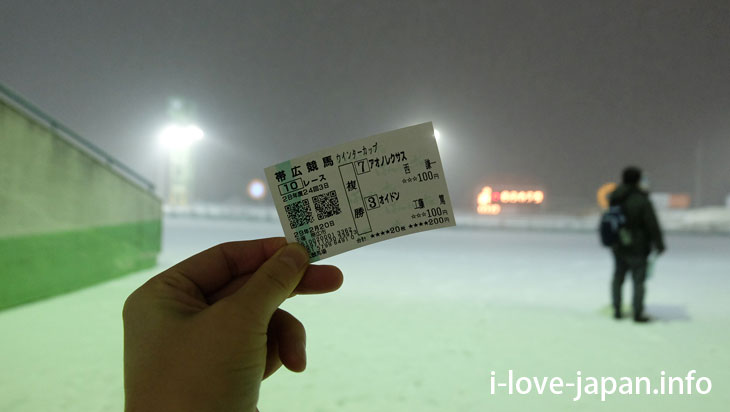 So I bought a total of 200 yen for "multiple wins" that I could get prizes if No.3horse or No.7horse get in 3rd place.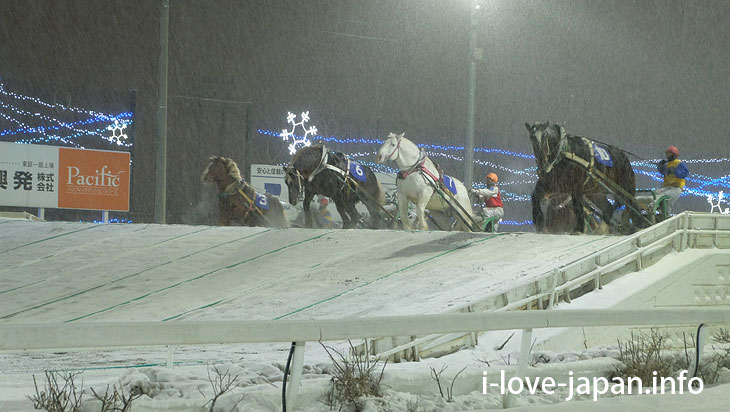 In the race No.3horse or No.7horse I bet on will be in third place.
Hang in there and do it!
After all, No.3horse ranked 3rd, No.7horseranked 4th, I got a prize of 150yen( ̄▽+ ̄*)
I might have lost 50 yen, but I decided to win 150 yen.
▼Ban-ei Tokachi(Banei Horse Racing)
http://www.banei-keiba.or.jp/language/english.html
↓
To Obihiro station by bus
↓
【19:00】Enjoy the mall hot spring at Takacho no yu (Premier Hotel – CABIN – Obihiro)
Speaking of "natural mall hot springs" that you can take a day trip in the Obihiro station area is "Takachi no yu".
▼Takacho no yu
https://cabin.premierhotel-group.com/obihiro/spa/
↓
walk
↓
【20: 20】The second delicious shop in Obihiro? Curry and rice at Indian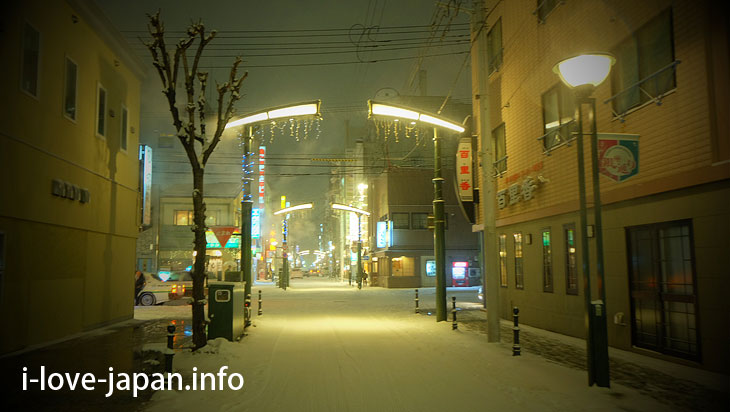 I took a walk around Obihiro in the snow.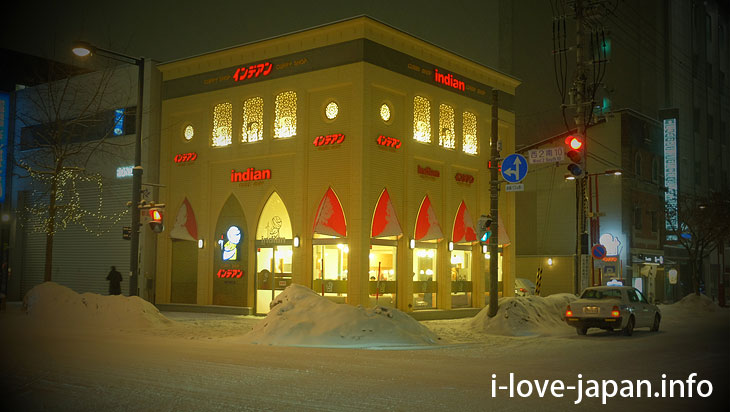 I came to "Indian Mashinaka store".
It is more like "Arab" than "India"…
Because the most delicious dish is the wife's and mother's cooking, Indian is aiming for the second delicious shop.
It is a "curry shop" that is opening stores in Obihiro and Kushiro.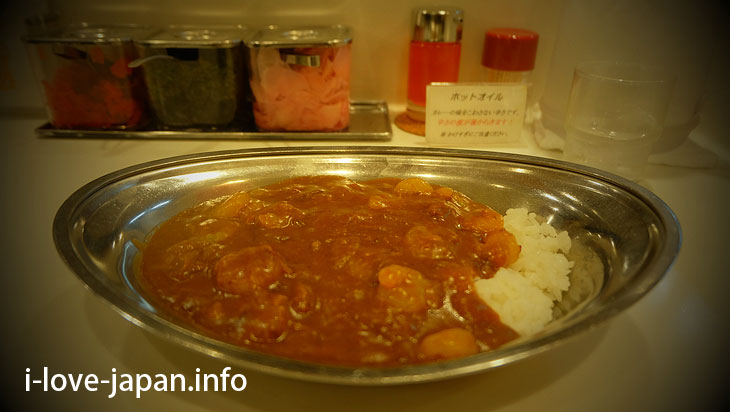 I tried topping shrimp with "Indian" which crowned the name of the shop from several kinds of curry roux.
Let's enjoy "Tokachi's curry" without saying "Why you eat curry in Obihiro? "
▼【official site】indian
http://www.fujimori-kk.co.jp/indian/
↓
walk
↓
【20: 50】Speaking of convenience stores in Hokkaido "Seicomart"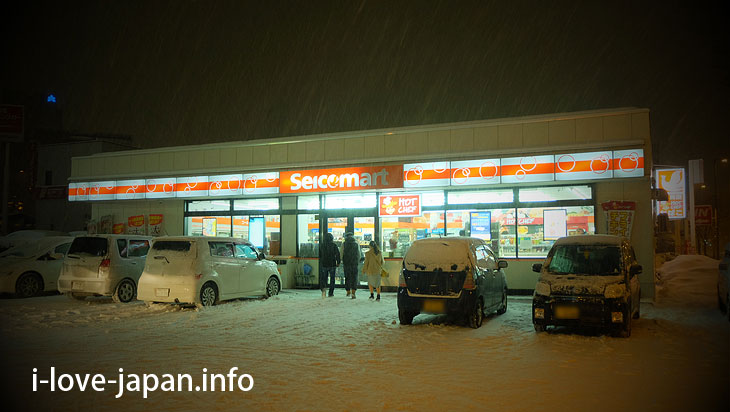 Seven-eleven and Lawson are everywhere in Asia.
If you come to Hokkaido, let's shop at "Seico Mart".