You can take a day trip from Obihiro station in Hokkaido to "Nukabira HOTSPA town".
I participated in a tour that hiked on ice and snow to Hokkaido heritage "taushubetsu river bridge", with hot springs, round trip bus tickets.
※By appointment only/Wintre only※
▼About "Nukabira HOTSPA"tour(2017)
http://www.tokachibus.jp/2016/11/30/5317/
※Japanese langage Only
Move from Obihiro station to Nukabira HOTSPA by "Tokachi bus"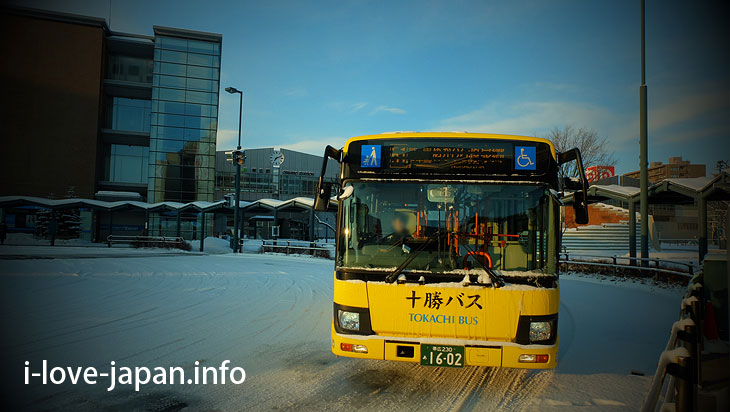 I departed from Obihiro Station Bus Terminal at 7:10 to Nukabira HOTSPA.
The bus was pretty crowded,because high school students go to high school on the way.
It takes about 1 hour and 40 minutes to Nukabira.
It takes about 1 hour to get to the bus stop where high school students get off.
Let's go to a bus stop in advance if you want to sit anywhere.
Hiking on ice and snow to taushubetsu river bridge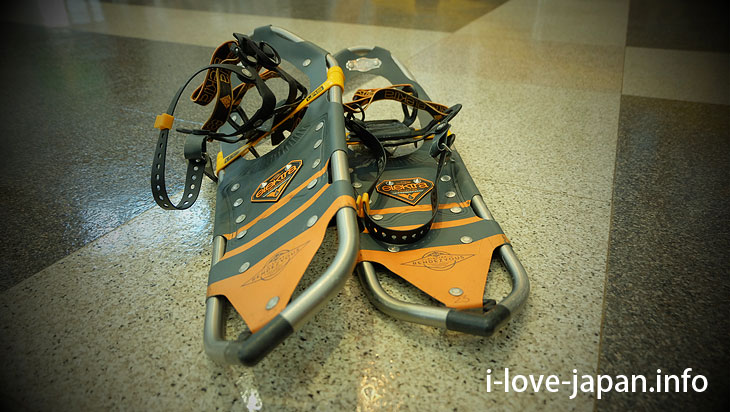 For Hiking on ice and snow, I must go on a snowshoe (Kanjiki) .
First of all, I took a lecture how to go snowshoes and how to walk in the "Higashi Daisuki Nature Guide Center".
After that, I moved by car and enter the hiking course to the Towshbets bridge.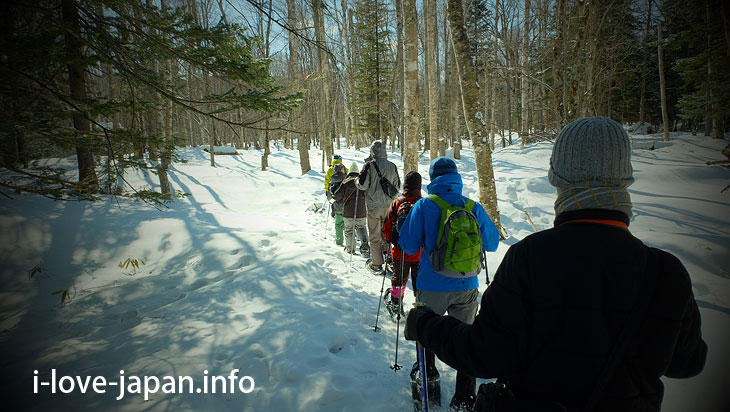 In the forest, the weather was nice, there was no wind and the climate was mild.
However, as soon as I went to the lake, the wind became stronger.

Powder snow which fell the day before is dancing in the air, although it is beautiful, it is dramatically COLD.
I have noticed it, but I was protected by trees and buildings.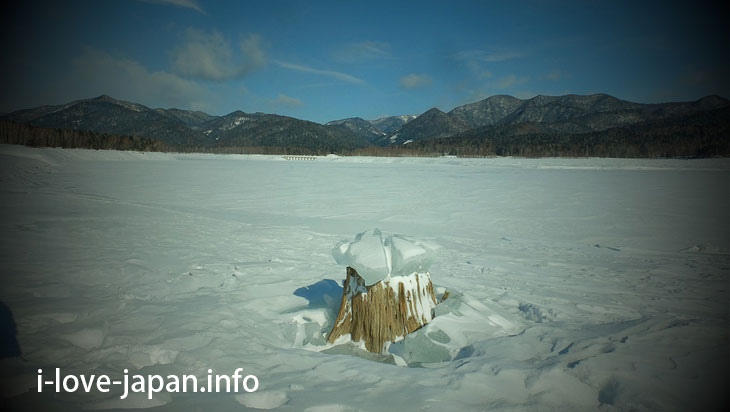 This is "Mushrooms Ice" specialty of Lake Nukabira.
Many appearances of ice that had broken this year without becoming a shade of "mushroom ice".
A taushubetsu river bridge is visible far away, can you see it?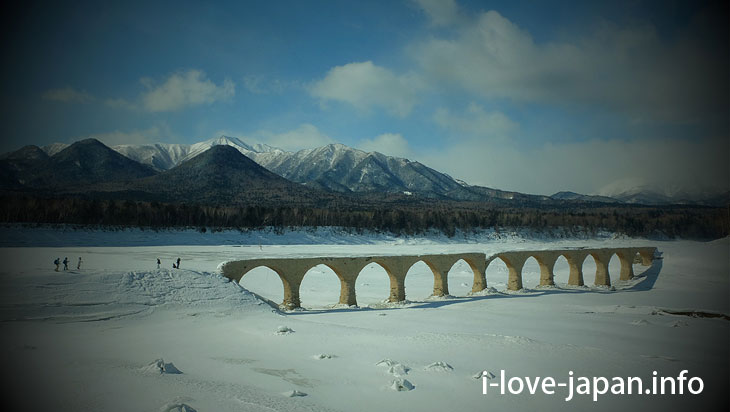 Then I reached the Taucvec bridge.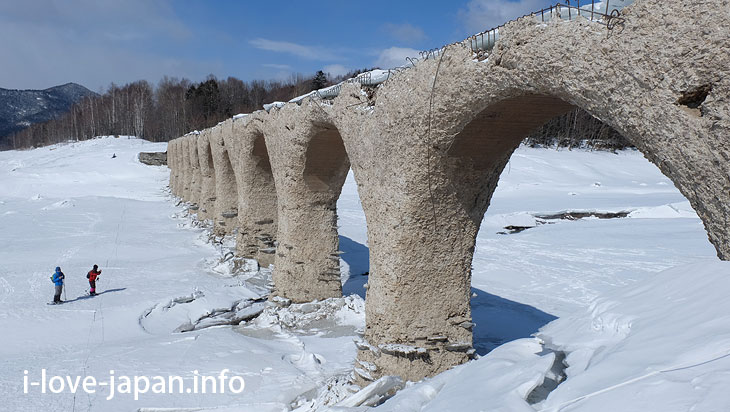 As the ice came on the bridge, it seems that the deterioration of the bridge has advanced further.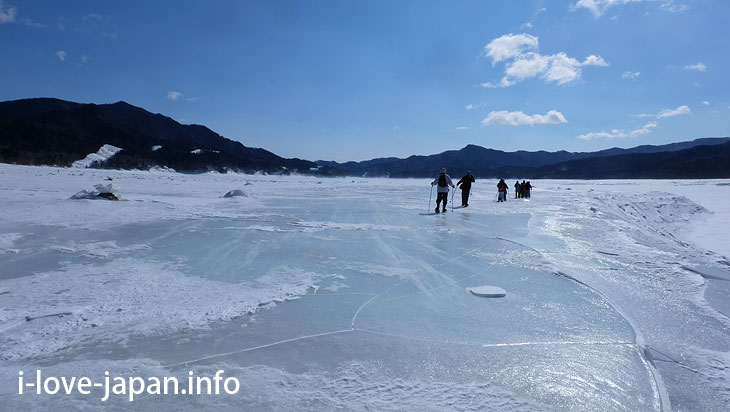 Do you know that it's blowing snow?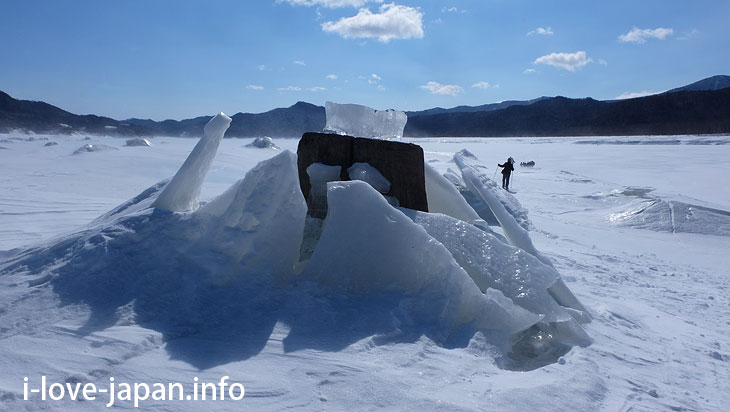 The ice on the stump was shining( ̄▽+ ̄*)
Not only the taushubetsu river bridge but also the scenery that I saw while hiking on ice snow remained in my heart.
Lunch is a Fried rice with Granger garlic(specialty in Hokkaido)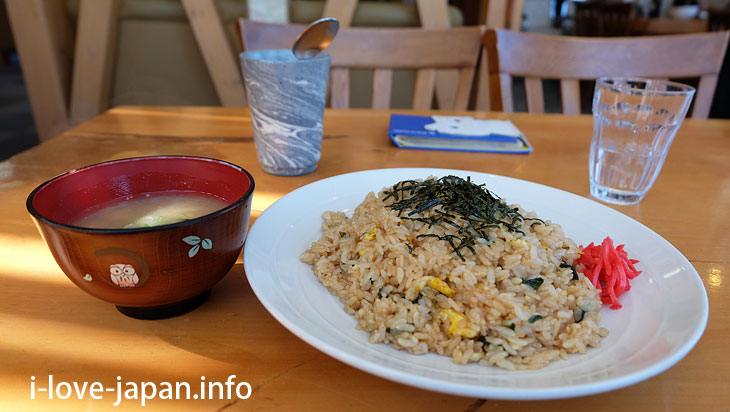 After "Hiking on ice and snow to taushubetsu river bridge", lunch at Nukabira HOTSPA Town (not included in tour fee).
I ate "fried rice with Granger garlic".
Nature trail to Nukabira river bridge (not included in tour)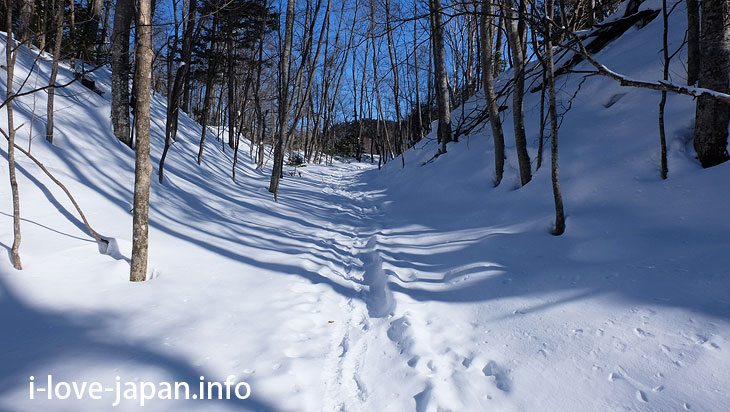 Since 'Nature Trail' and 'Walking Path' were posted on the map of 'Nukabira HOTSPA Town', I decided to walk to 'Nukabira river Bridge (Arch Bridge)'.
I followed the footprints that someone would have walked on.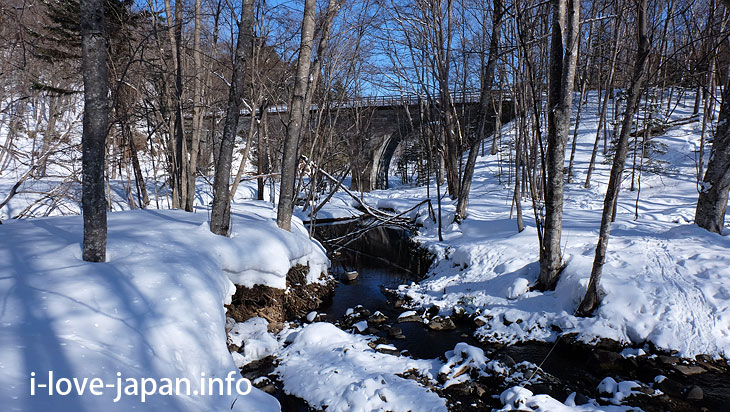 I managed to get to the foot of "Nukabira River Bridge (arch bridge)".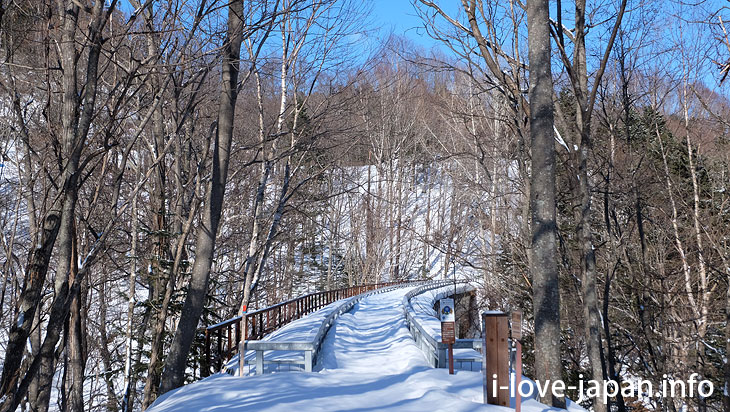 "Nukabira River Bridge (arch bridge)" seems to cross, but since there are no footprints and there are a lot of snow, I abandoned it.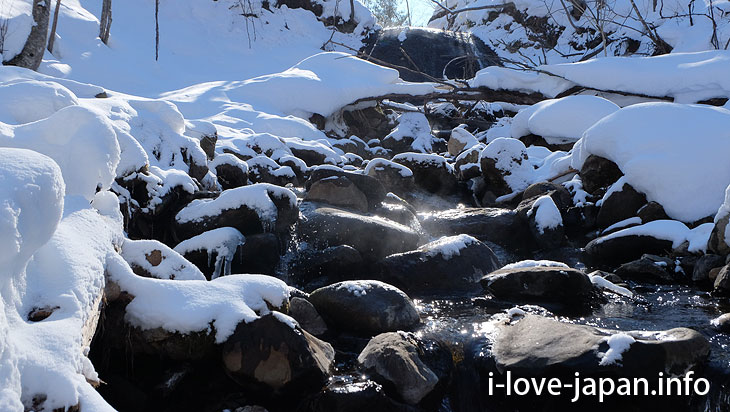 Can you see that something like steam is coming from the river's surface?
Is it a miniature of "Keiranishi"?
Crazy for insects! at Higashitaisetsu Nature center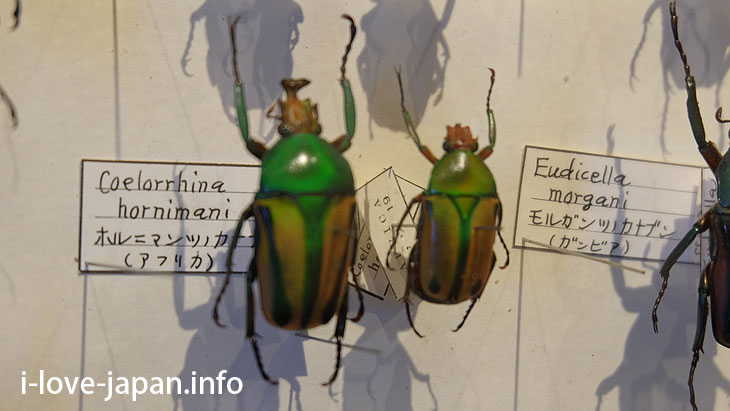 In the "Higashitaisetsu Nature center" that I went without expecting, I became crazy about insect specimens.
This pair of insect is like a king and a queen with crowns.
▼Higashitaisetsu Nature center
http://www.ht-shizenkan.com/en/
Relax in a hot spring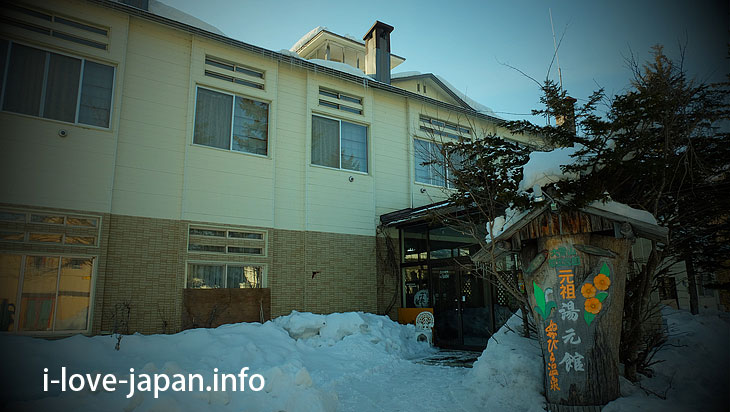 The hot spring in Nukabira Onsen is water flowing directly from the hot spring source.
It is said that it is the most effective among various kinds of hot springs.
Return by bus to Obihiro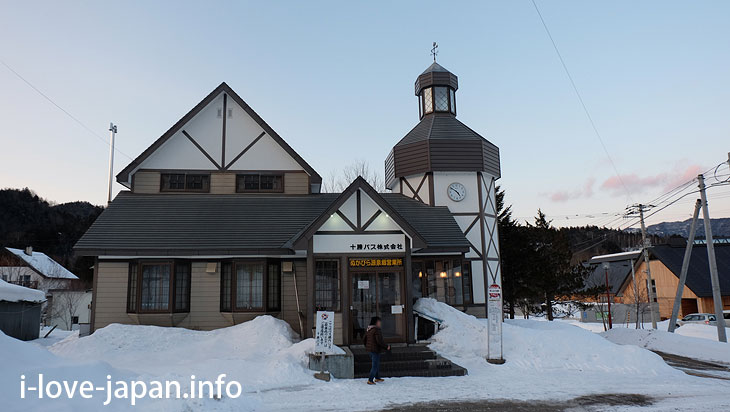 I took the return bus and went to "Obihiro."
▼Share Japan in 15sec on YouTube