This day was the last day of 3 nights 4 days Oita journey (Kannawa Onsen/ Yufugawa Valley→Tuetate Onsen/Hita・Mameda-machi/Mabashi-Belly→Blue Gate→Rakan Temple→Ichimoku-Hakkei).
I took a walk about 8 hours by bus and walking in Beppu city.
I am glad to be of service to you.

1.【Start】Beppu Station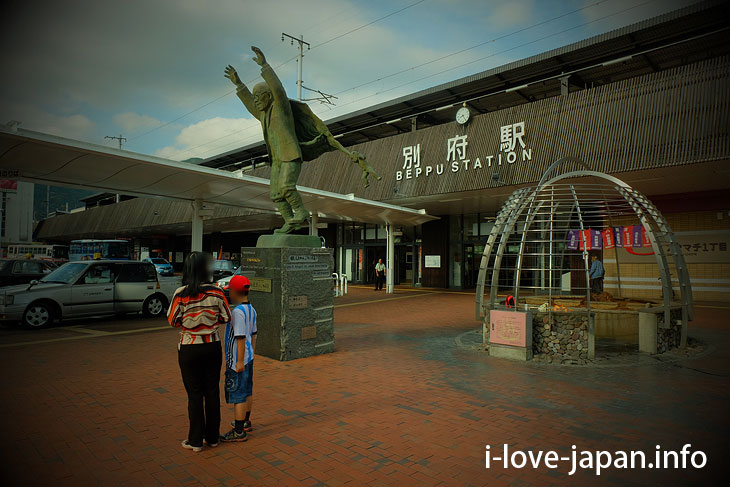 The bronze statue is "KumaHachi Abuyraya" which is loved as a beneficiary of Beppu, sightseeing father of Beppu.
He has a slightly quirky appearance.
It is an image that he has come down from heaven and calls "Hey!".
↓
Tourist bus (pink color)
↓
2.Myoban area
2-1.Okamotoya Shop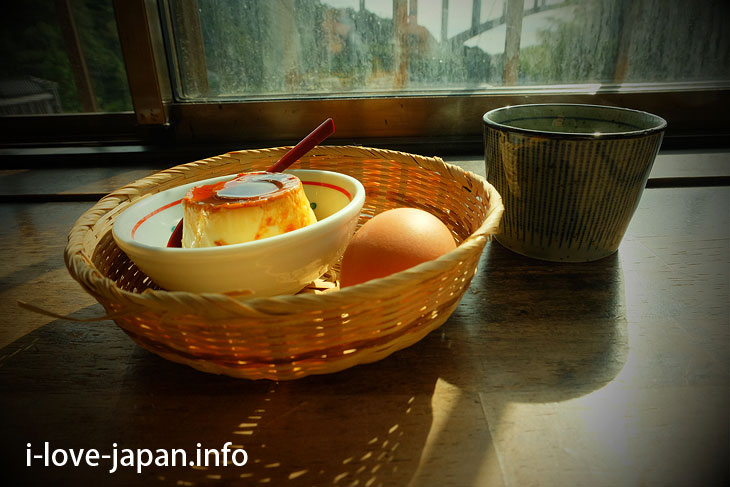 You can eat the original "Jigoku-Mushi Pudding(hell steam method)"
▼Okamotoya Shop
http://www.jigoku-prin.com/en/
↓
2-2.Younahana-Goya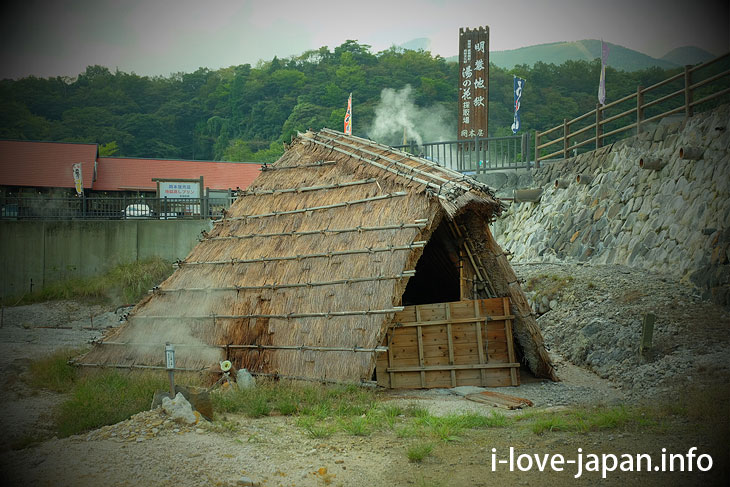 The symbol of the Myoban area is "Yunohana Goya".
"Younohana Goya(with The Straw-thatched roof) is a factory that continues to make "Yunohana" from the Edo period.
"Yunohana" is designated as "important intangible folk cultural property of the country".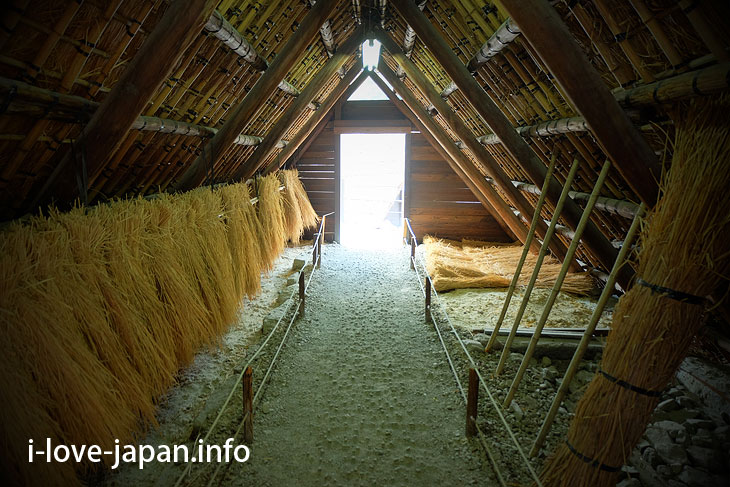 Since the process of "Yunohana" can be observed for free, let's go "Myoban Yunosato" by all means.
▼Myoban Yunosato
http://yuno-hana.jp/
↓
2-3.Mixed bathing of "Beppu Onsen Hoyou(Nursing) Land"! Mud hot spring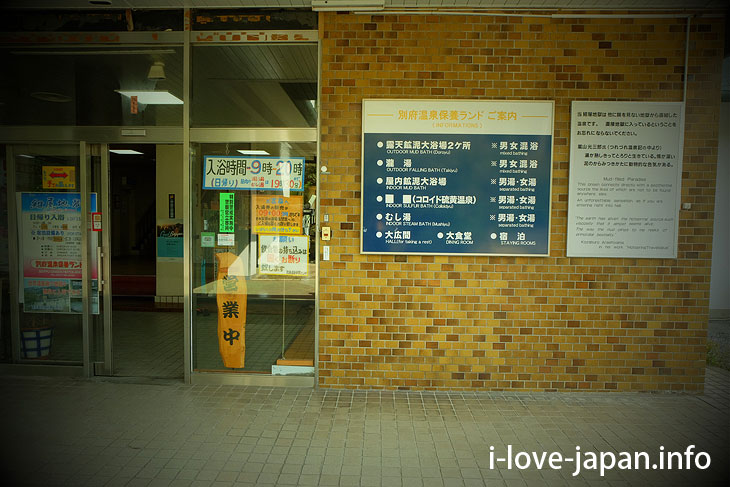 There is an unusual "(mineral) mud hot spring" in the alum area.
It is "open-air" and "mixed bathing".
Mixing difficulty level is quite low, so even those who are not familiar will be fine.
▼Beppu Onsen Hoyou(Nursing) Land
http://hoyoland.webcrow.jp/
↓
Tourist bus (pink color)
↓
2-4.Umi-Jigoku (sea hell)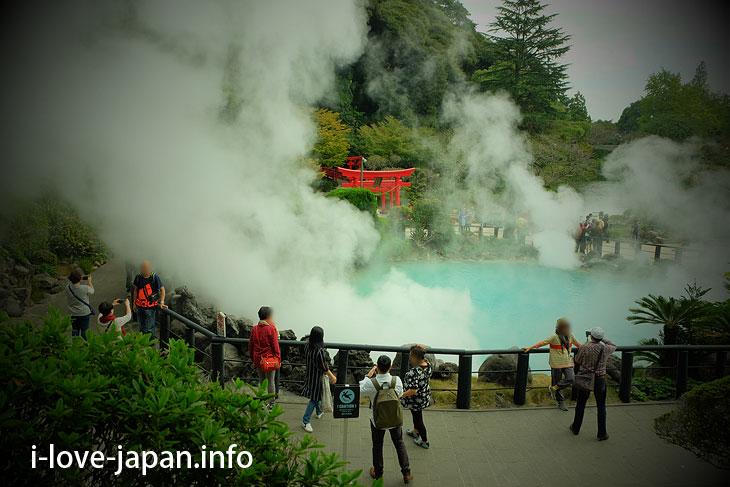 "Sea hell" has beauty that does not suit "Hell".
It seems to be cool but there are about 98 degrees.
Can you see the torii over the pond?
Since "Hakuryu Inari Taijin" is installed alongside, you can also pray for. god
▼Umi Jigoku (Sea Hell)
http://en.visit-oita.jp/spots/detail/4589
↓
2.Steaming Hell Snack!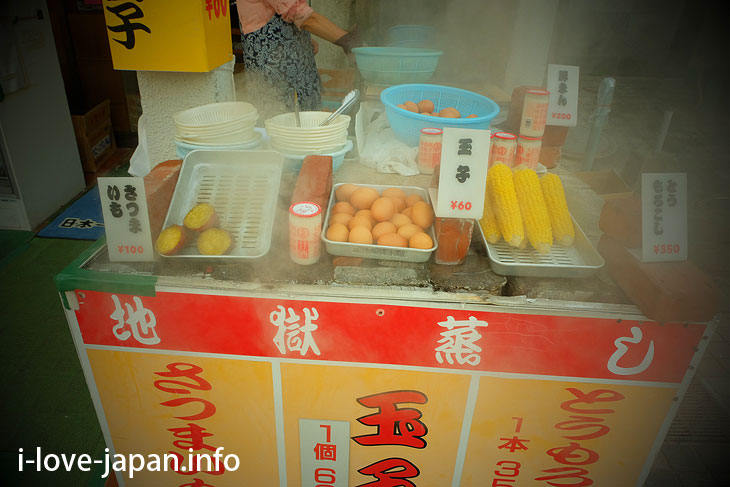 There are several shops selling snacks "stealing hell" in the hell area
By all means, let's eat sweet potatoes or eggs steamed in natural hell.
↓
3.Chinoike-jigoku (Bloody Hell Pond)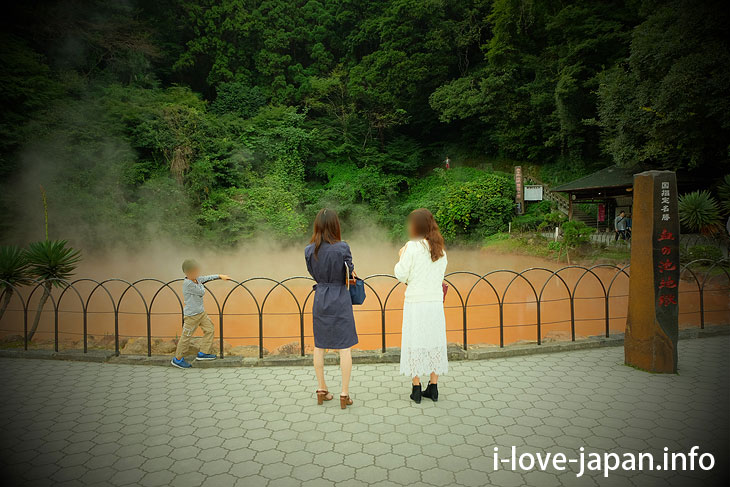 As the name suggests, it is a red hell like "blood".
Since "footbath" is installed, it is also good to soak your legs in a pond.
▼Chinoike-jigoku (Bloody Hell Pond)
http://www.chinoike.com/en.html
↓
5.Beppu Tower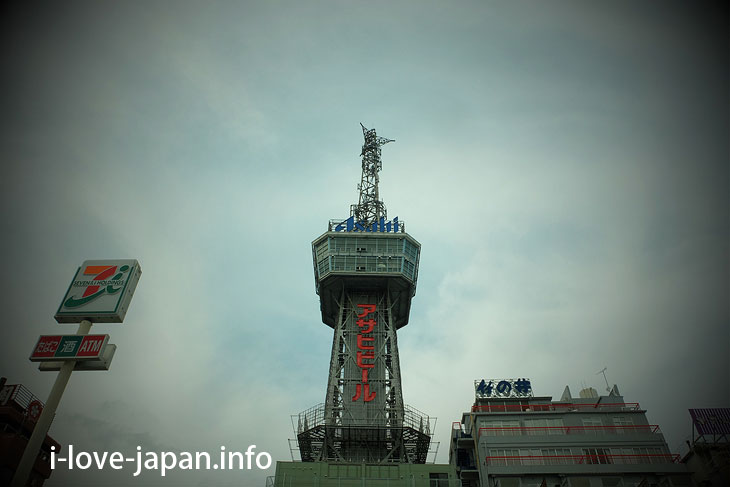 There is a bus stop inside the Beppu Tower, saying just below the Beppu Tower or saying it is underneath.
Because You are in the Beppu Tower, You can not see the Beppu Tower.
But You have arrived at the Beppu Tower so do not look for Beppu Tower.
▼Beppu Tower
http://bepputower.co.jp/en/
↓
6.Takegawara Onsen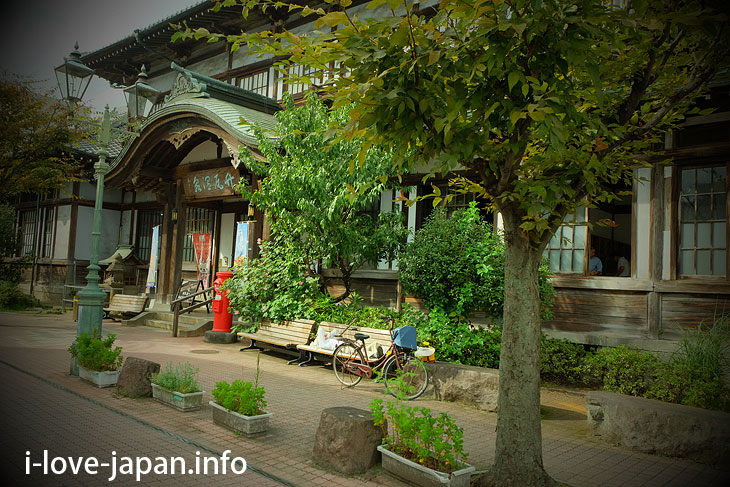 In front of "Takegawa Onsen" , neighbor (?) was taking a nap at the bench.
Let's take a bath with other tourists and local people.
▼Takegawara Onsen
http://english.beppu-navi.jp/item/68
↓
walk
↓
7.Beppu Station
↓
bus
↓
8.【Goal】Ryukyu Bowl at Oita Air Port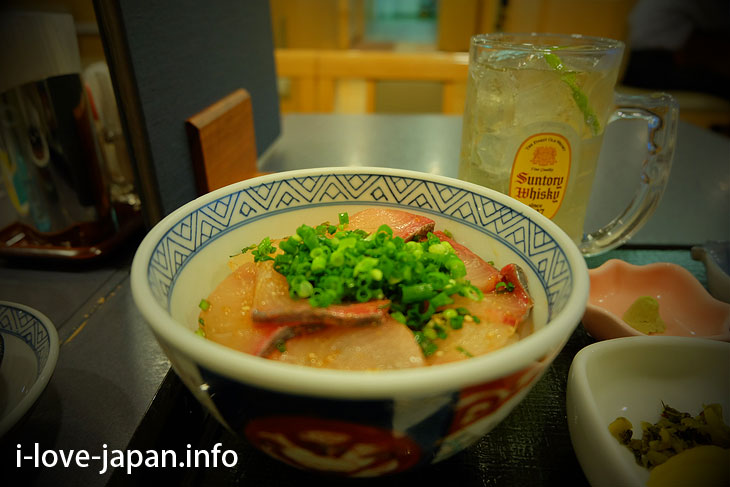 Even though it is "Ryukyu(mean Okinawa)", it is a famous food of Oita.
It is an Oita regional cuisine.
Fresh fish such as horse mackerel, mackerel, yellowtail, and kanpachi are pickled in sauce, sake.
And they ware put on rices.
There are various opinions in the origin of the name, such as recipes being conveyed from fishermen of the "Ryukyusu".
▼Kannawa Onsen(Spa) at night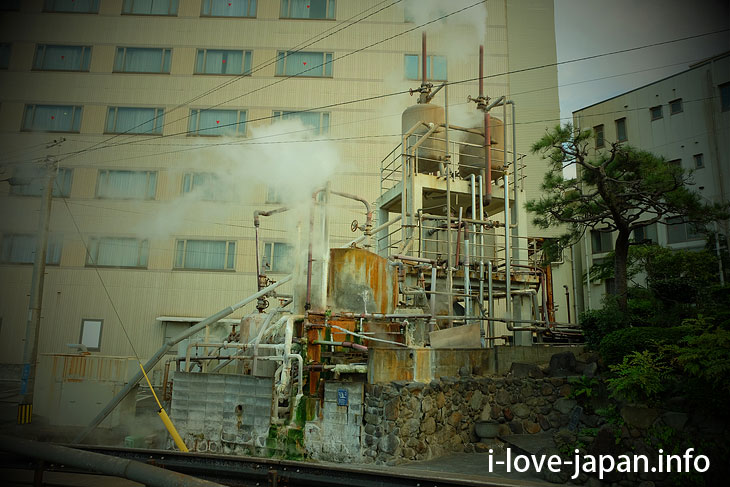 Kannawa Onsen/Hot Springs (Beppu,Oita)
From Oita Airport, You arrived at Kannawa Onsen. Now, let's enjoy Kannawa Onsen. 1.Speaking of Kannawa Onsen, "Steam...
▼4-day schedule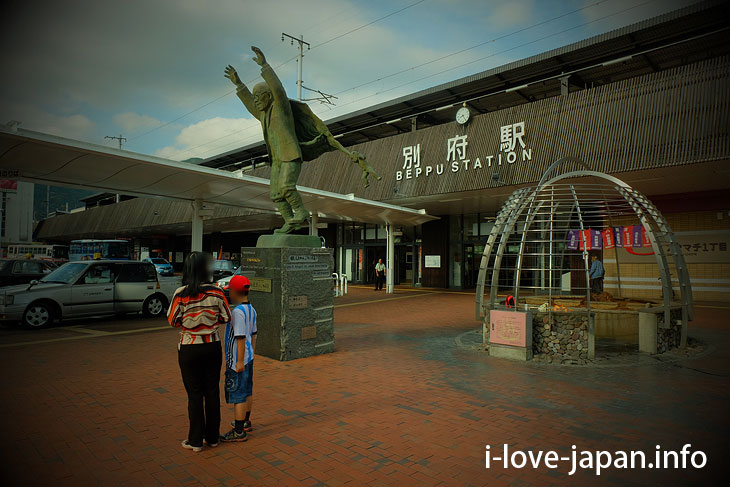 Oita · Beppu【3 nights 4days】I Recommend these spots
I traveled by airplane from Narita Airport to Oita Airport in October 2016. I traveled around sightseeing spots in Oita...
▼Share Japan Attraction in 15sec on YouTube