I will return to Beppu with sightseeing , after Hita (Mameda Town).
I recommended this plan for touring(motor cycle) or drive.




Mabashi-Belly
I decided to take a stroll through "Mabashi-Belly" which is also called "Takachiho" of Yamakuni.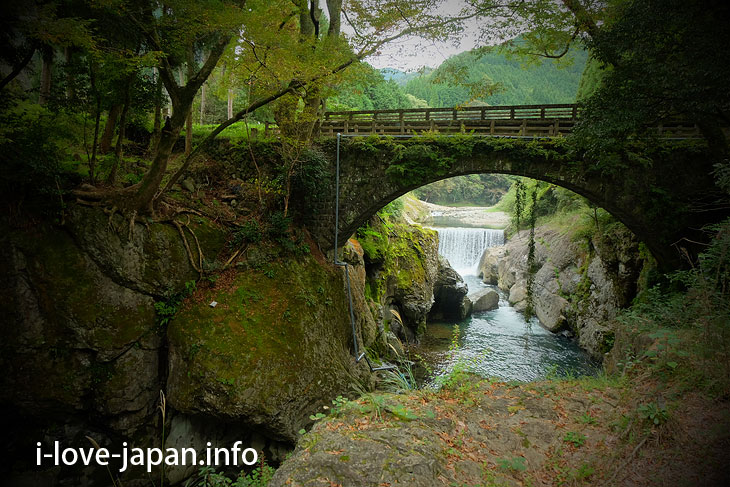 The landscape of Mabashi-Belly and "Nenbutu-bashi Bridge" was lovely.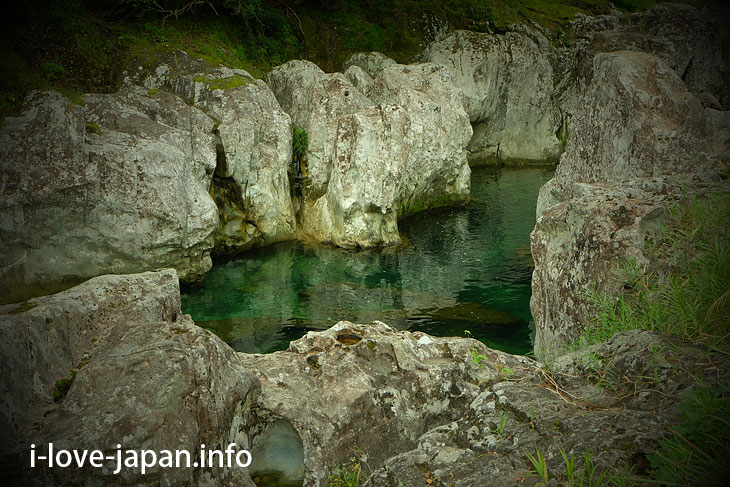 You can see the emerald green heart here!!
Hadaka Rice Terrace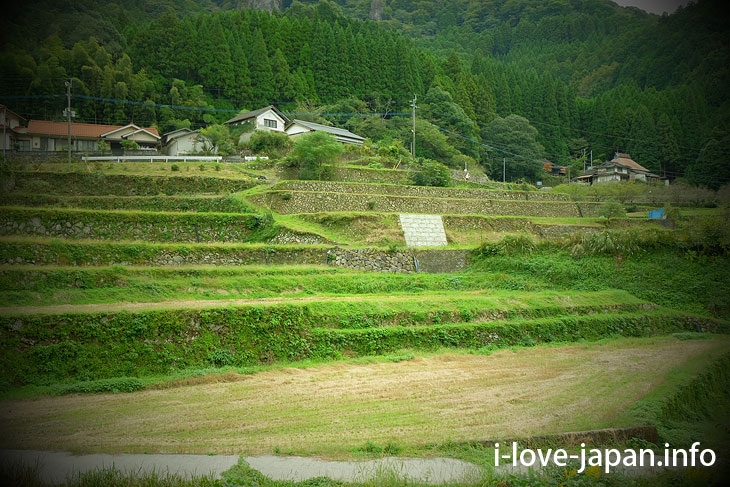 Lunch Biking at "Road Station Yamakuni" was from 11 o'clock so I went to Hadaka Rice Terrace.
It was in "Autumn of Japan".
Buffet of Road Station Ymakuni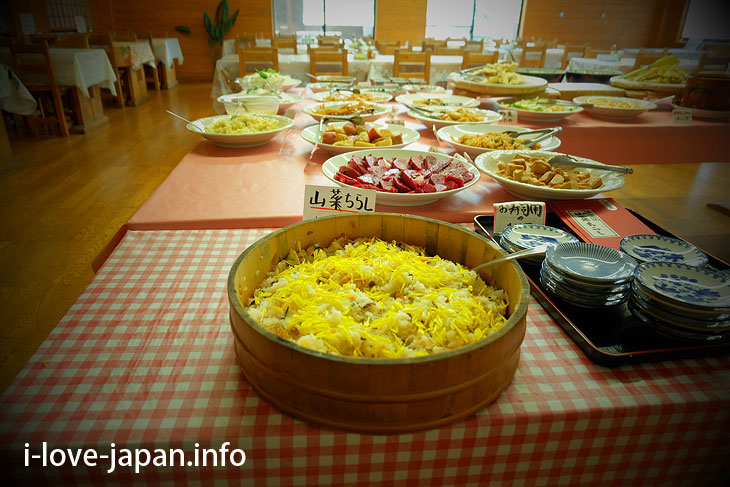 You can eat side dishes that are using local ingredients in a buffet style.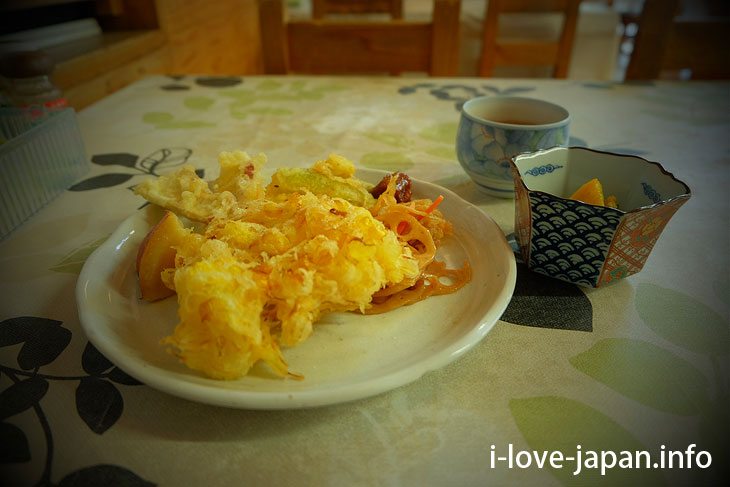 Tempura of chrysanthemum in the foreground is local cuisine around here.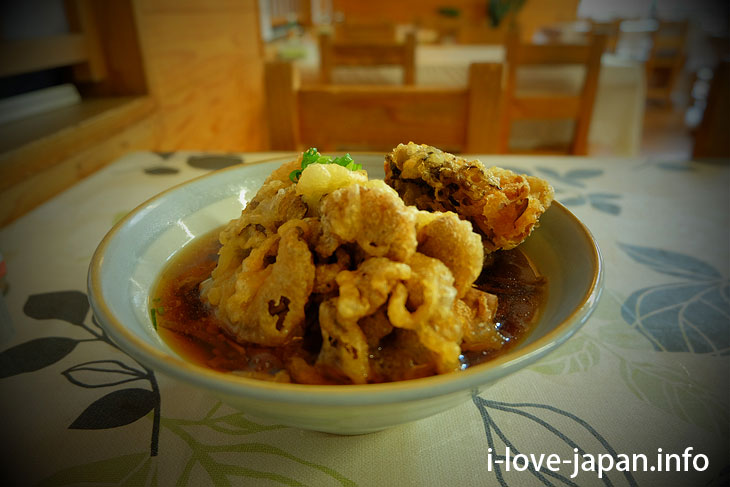 There was huge Mushrooms(Maitake) in the "Mushrooms(Maitake) soba" ordered by me
Blue Gate

There was the Monk who dropped in at Yaba gorge on the way to the journey.
He hurt his heart by seeing people and horses losing their lives on dangerous roads.
And he began digging the rock wall by himself.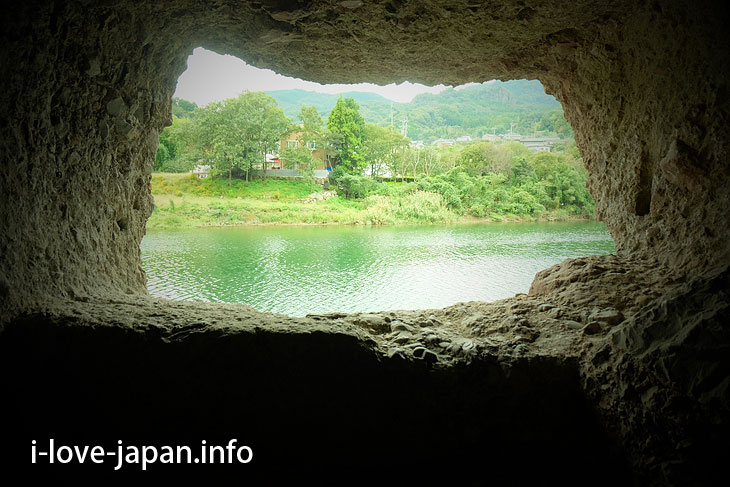 A major renovation took place from 1898 to 1879.
In the blue gate, the prototype at the time of completion was considerably lost.
There is a digging part that leaves the remnant of the time in the light harvesting window etc.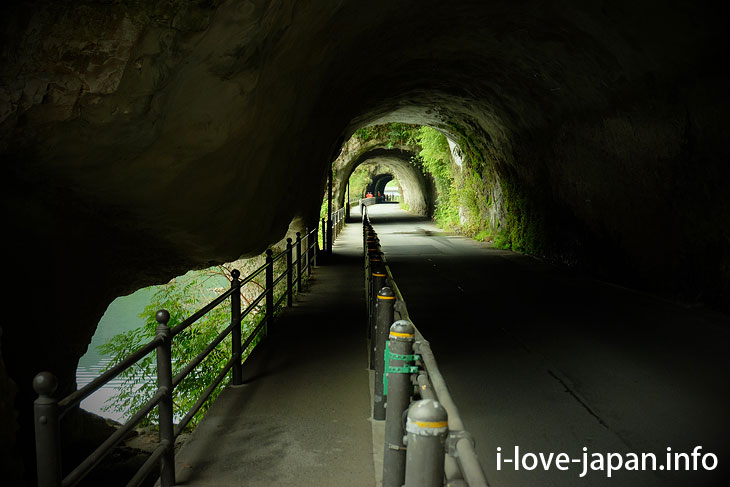 ▼青の洞門|中津耶馬渓観光協会
http://www.nakatsuyaba.com/tokusyu/yabakei/doumon.html
Rakan Temple
"Rakan Temple" is located in the rough rocky mountain, Rakan mountain.
Although you can climb up the walk on the approach path, a lift for sightseeing is recommended.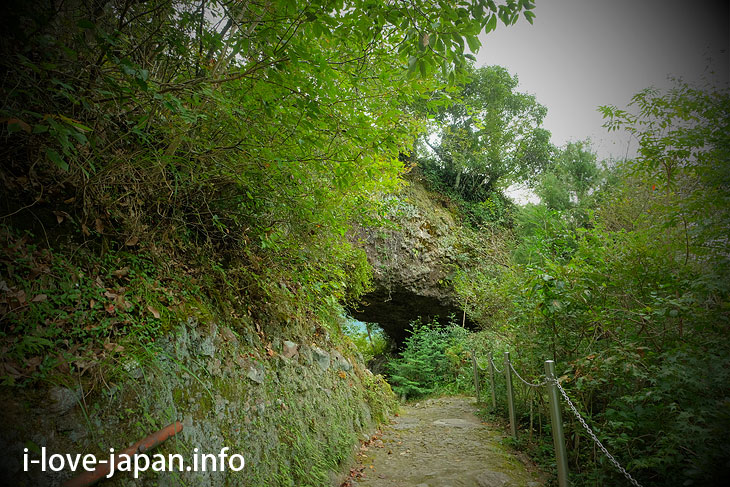 I got off the lift and passed through the "stone gate" made of natural stone.

And you reach the mountain gate.
From here onwards, it will be inside the precinct of "Rakanji".
It was a sacred space with silence such as "place of training" and "place of prayer".
Ichimoku-Hakkei
I went to the "Ichimoku-Hakkei" in "Shin-yabakei Gorge Spa Onsen Town" south of the prefectural road No. 28.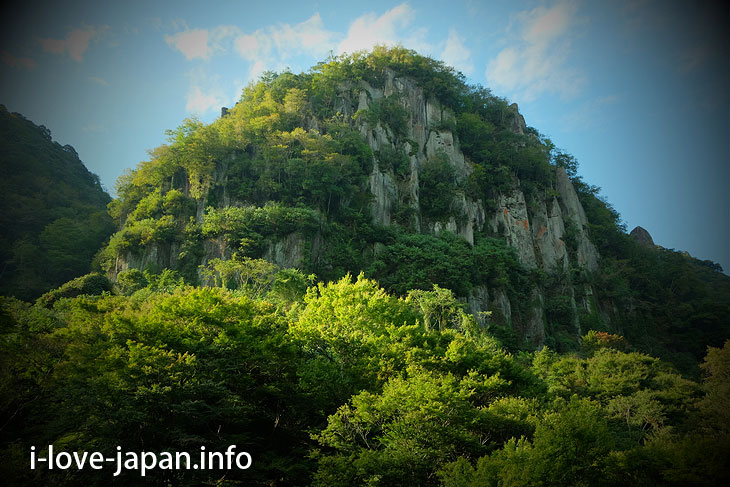 Maybe this rock should be the main part of the "Ichimoku-Hakkei".
Eight view can be seen at a glance! It seems to be, but I do not know where or where.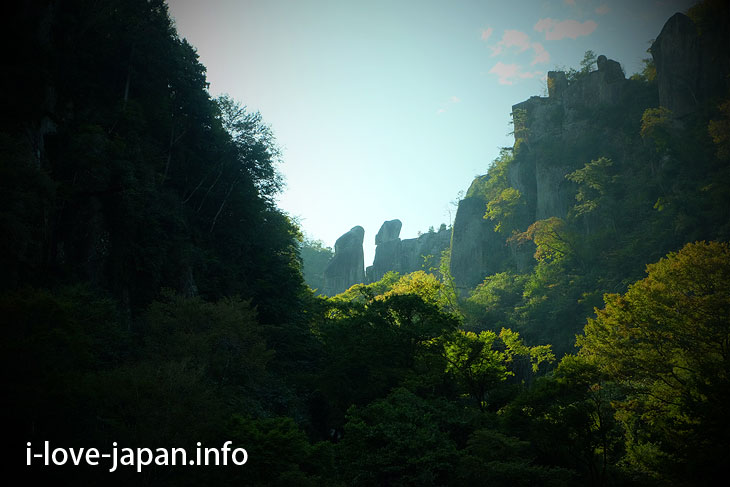 Is this couple? However, I feel that They do not face each other.
The rugged rock was somewhat powerful.
▼一目八景|中津耶馬渓観光協会
http://www.nakatsuyaba.com/docs/2014020700034/
Hot Spa near Beppu Station
I return the rental bike and I came to Beppu station.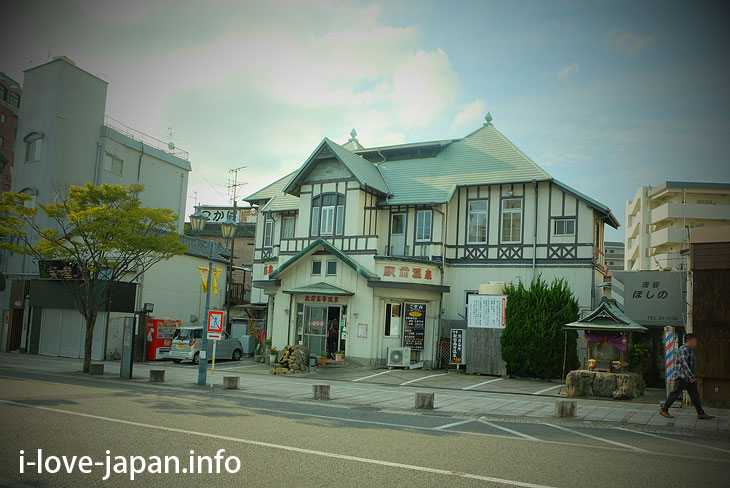 ※ The picture was taken the next morning
This hotel inn is a 2-minute walk from Beppu station "Hot Spa near Beppu Station".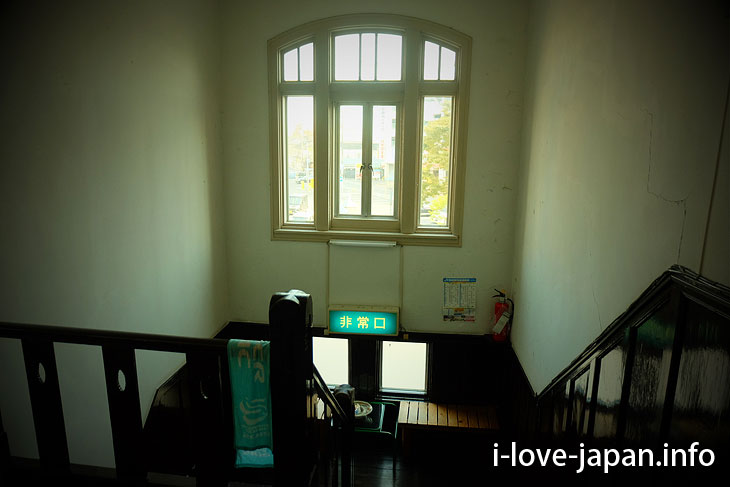 If you make a reservation, you can stay at a reasonable price.
If you want to enjoy this good old building, we recommend staying.
▼駅前高等温泉
http://www.owl.ne.jp/beppusotoyu/kotoonsen/
【MAP】Touring or Drive from Beppu to Hita · Mameda