"Toyokawa Inari Tokyo Betsuin" contains characters of "Inari".
In addition, there are many foxes.
So I thought it was "Inari shrine".
However, "Toyokawa Inari Tokyo Betsuin" was a temple of 曹洞宗(Buddhism).
豊川ダ枳尼眞天 is enshrined.
Since 豊川ダ枳尼眞天 has rice and straddles white fox, it seems that the "Toyokawa Inari" spread as a common name.
▼picture of 豊川ダ枳尼眞天
https://www.google.co.jp/search?q=%E8%B1%8A%E5%B7%9D%E3%83%80%E6%9E%B3%E5%B0%BC%E7%9C%9E%E5%A4%A9&client=firefox-b&source=lnms&tbm=isch&sa=X&ved=0ahUKEwi2oKKjo_bRAhUGgbwKHW0uDusQ_AUICSgC&biw=1755&bih=809




Fox!Fox!Fox!There are many foxes in the precincts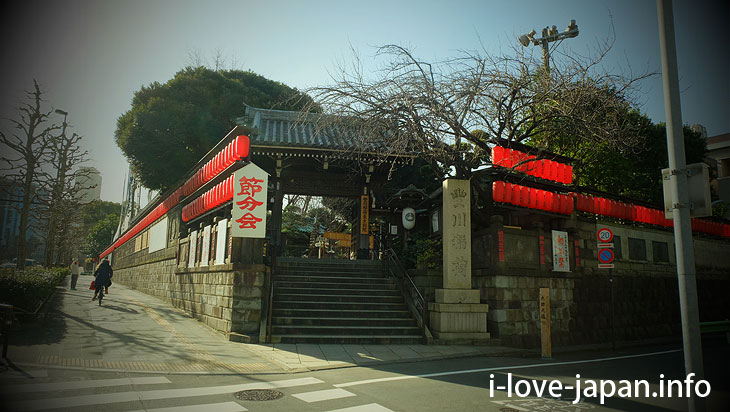 It takes about 5 minutes to walk from Marunouchi line "Akasaka Mitsuke station" exit B.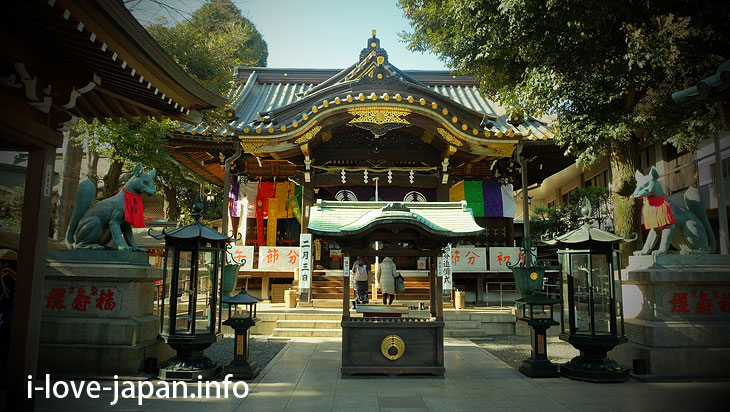 The main hall was protected by a big fox, not "a guardian dog".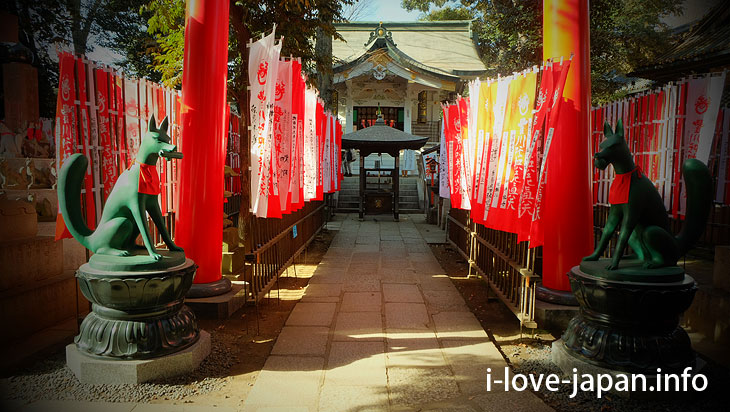 In the approach to "Okunoin", dedicated "Nobori (like flags)" are lined up in rows.
There are wishes as many as "Nobori (like flags)".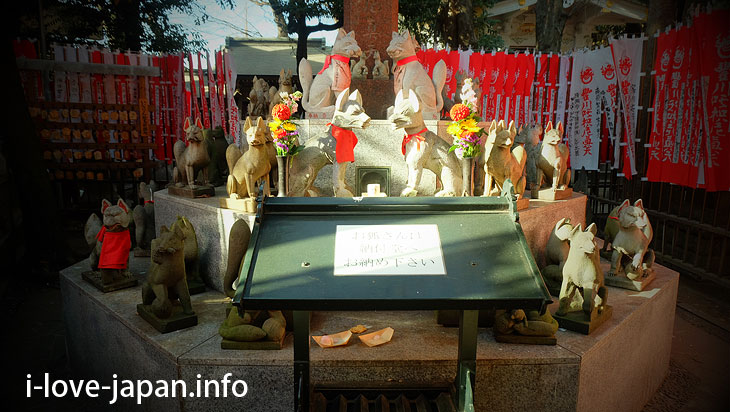 In the past, it seems that the "spiritual fox(霊狐)" dedicated by the believer was lined up.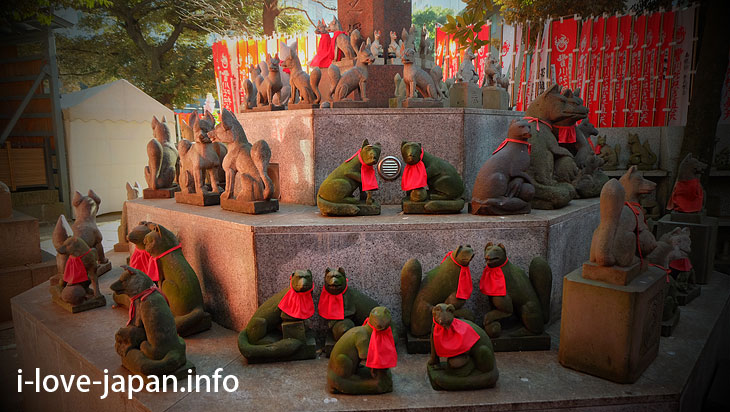 In the 100th anniversary of the transition, this "spiritual fox tower(霊狐塚)" was built.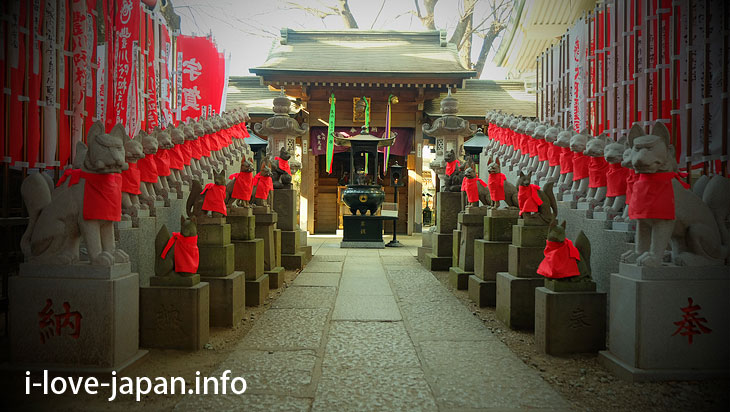 In the approach to the three gods hall(三神殿), there are rows of foxes and dedicated "Nobori ".

It seems to come to my dream…
▼【Offcial website】豊川稲荷東京別院
http://www.toyokawainari-tokyo.jp/index.html
Let's eat "Izari-sushi"
There are three souvenir shops and cafeterias, and you can eat Izari-sushi.
"Izari-sushi" is a food that rice with vinegar has been stuffed in fried tofu.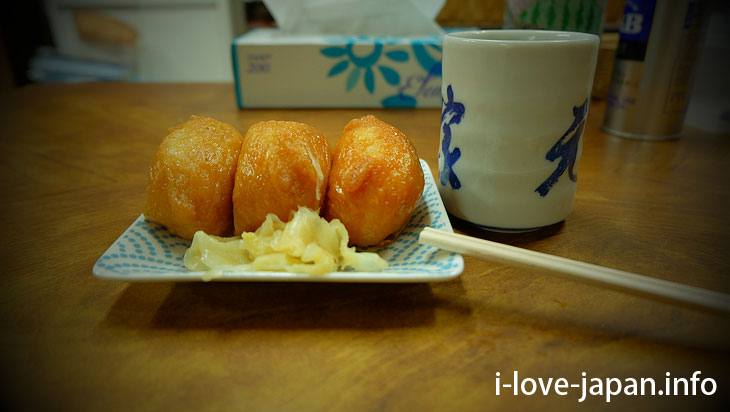 "Akasaka" has a lot of Restaurant with a high price.
It might be good for lunch for the common people.
Let's visit together! Akasaka shrine
If you come to Akasaka with much effort, I also recommend the following two shrines.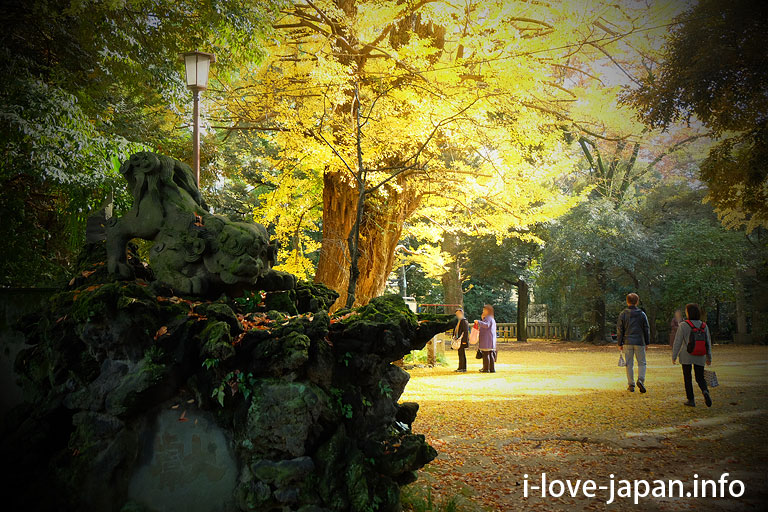 ▼Akasaka Hikawa Jinja Shrine(Minato-ku,Tokyo)
https://i-love-japan.info/?p=776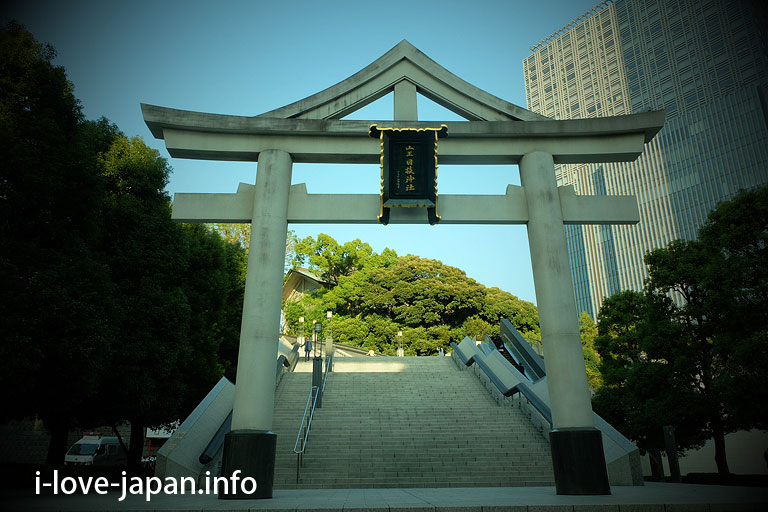 ▼Hie Shrine(Akasaka,Chiyoda-ku,Tokyo)
https://i-love-japan.info/?p=669