In hitachi seaside park, the beautiful flowers bloom in every season.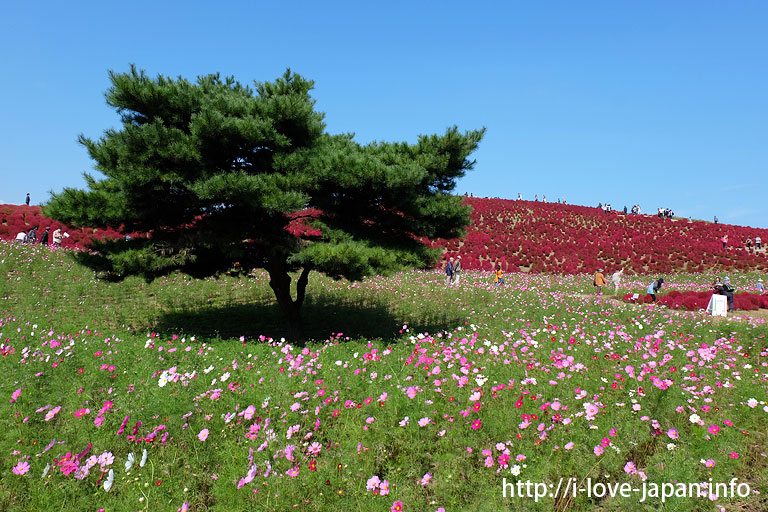 In the fall, Kokia (autumn red tint) and the cosmos will celebrate the best time to see.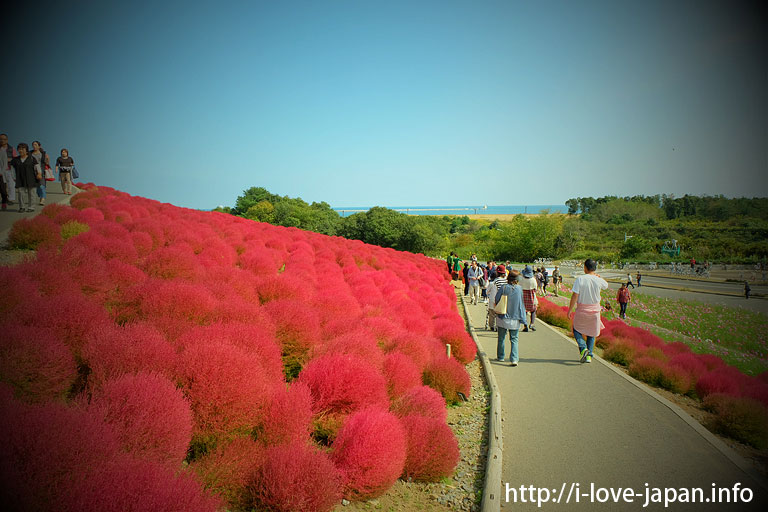 The back of the Kokia and the cosmos, you can see the sea.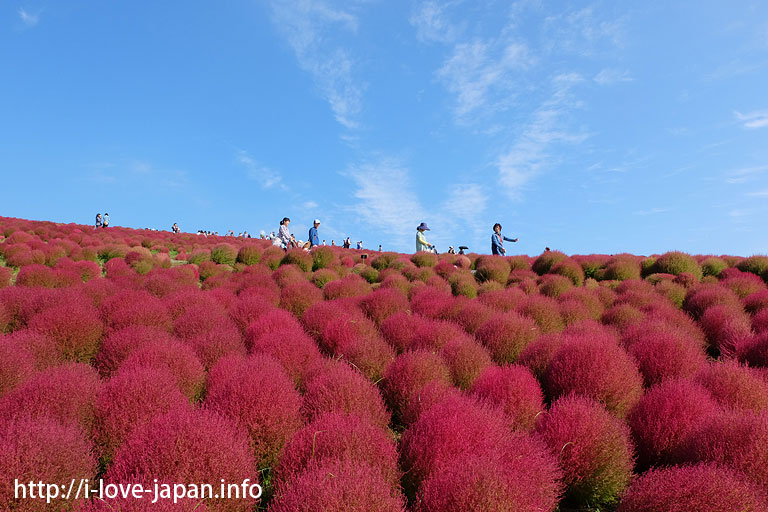 Some Kokia are dyed in red, Others are still green.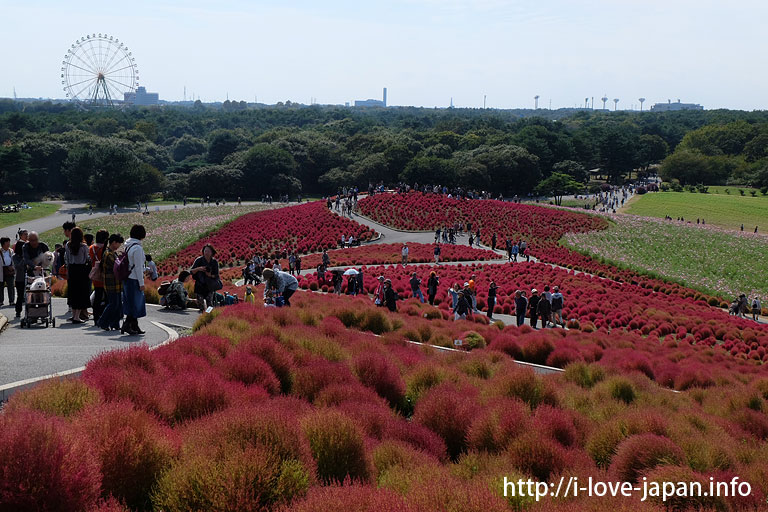 I recommend Kokia views from the Ferris wheel.
October 15,2015
▼Access and so on
http://en.hitachikaihin.jp/