I will show sightseeing spots that you can go on foot from Chichibu Railway "Chichibu Station" "Ohanabakake Station", Seibu Ikebukuro Line "Seibuti Chichib Station".
▼Let's visit Nagatoro together!!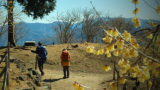 Chichibu and Nagatoro! Recommended plan 【Nagatoro edition】

You can enjoy "Chichibu" "Nagatoro" from the metropolitan area on a day trip. There is nature, old-fashioned buildings,...






Chichibu Shrine
"Chichibu Shrine" is one of the three major power spots in the Chichibu area.
You can arrive from Chichibu Railway "Chichibu station" in about 3 minutes on foot.

The sculpture on "Chozuya" is superb.
"Chozuya" is a place for ritual cleansing of hands and mouth with water when visiting shrines.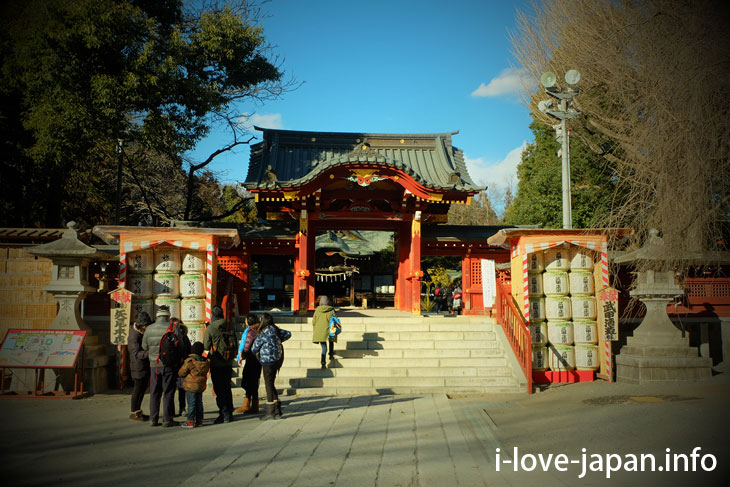 A sacred air drifts through the "Shin-mon(神門)".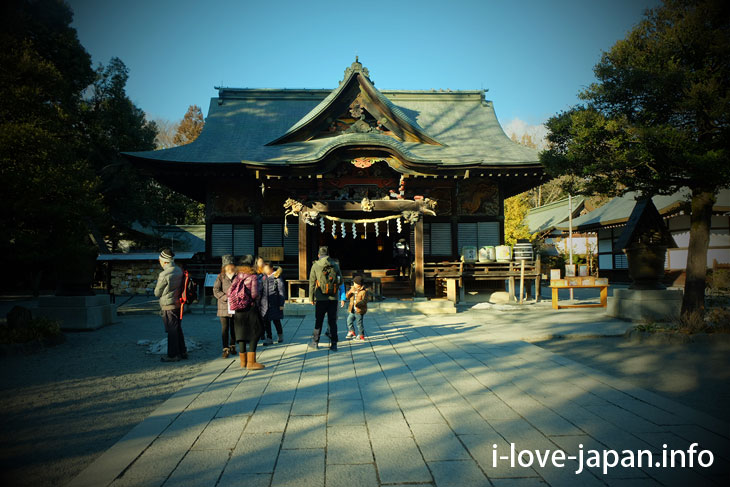 If you visit the main hall, let's appreciate the sculpture made around the main hall.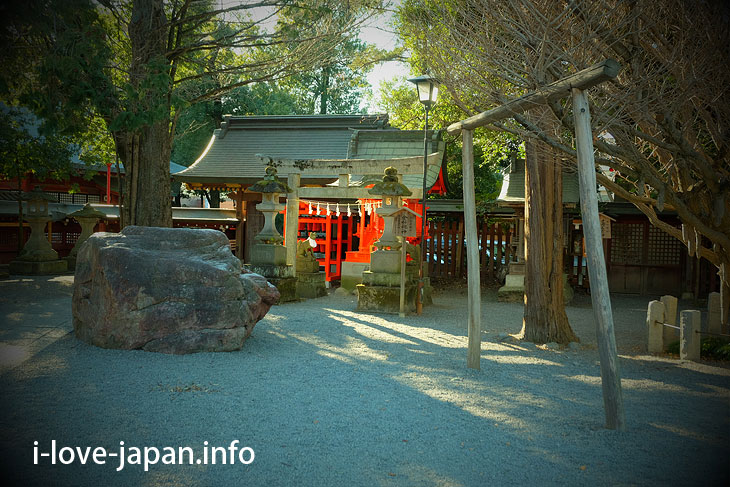 Can you see "Gingko" on the right side?
The ginkgo was hand-planted by His Imperial Princess Chichibu-miya Setuko .
It seems to be like a woman 's plump breast, so it is called' Breast Ginkgo '.
There is "Hahaso-inari shrine".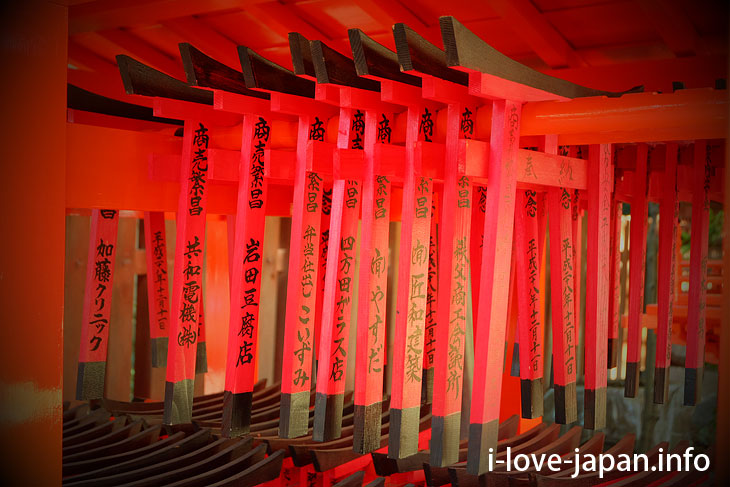 A small torii were dedicated to "Hahaso-inari shrine".
▼ 【Official website】 Chichibu Shrine
http://www.chichibu-jinja.or.jp/index.htm
Walking through the streets with country registration tangible cultural property building
Old-fashioned buildings remain in Chichibu.
Some shops are active.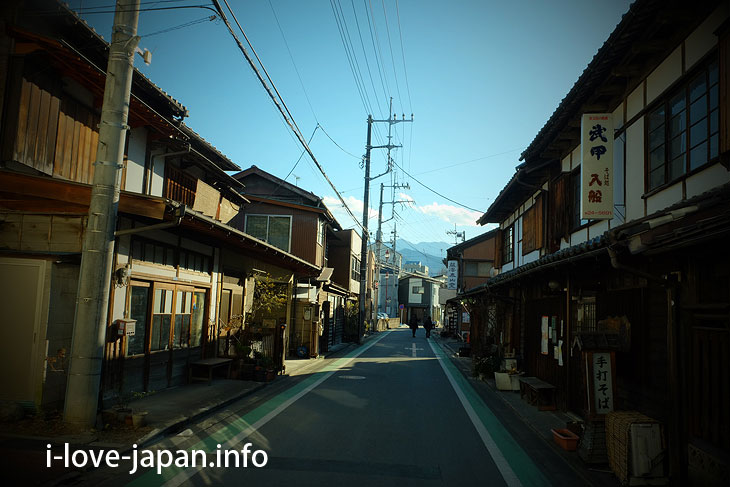 In "Kuromon-dori street" there are Soba restaurants and cafes registered for cultural properties(* ̄∇ ̄*)
I love this "Restaurant Parry".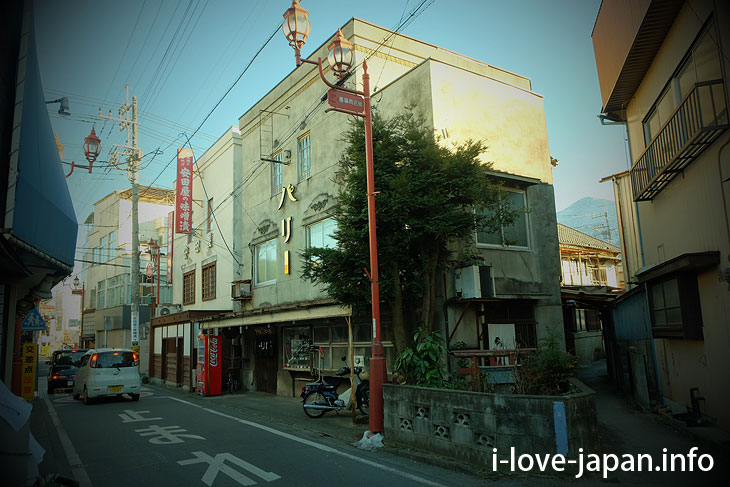 Can you see a small shrine in front of building?
It seems to call "Ujigami-sama".
The shop name of "Yasudaya" in the back and the lattice window are also nice.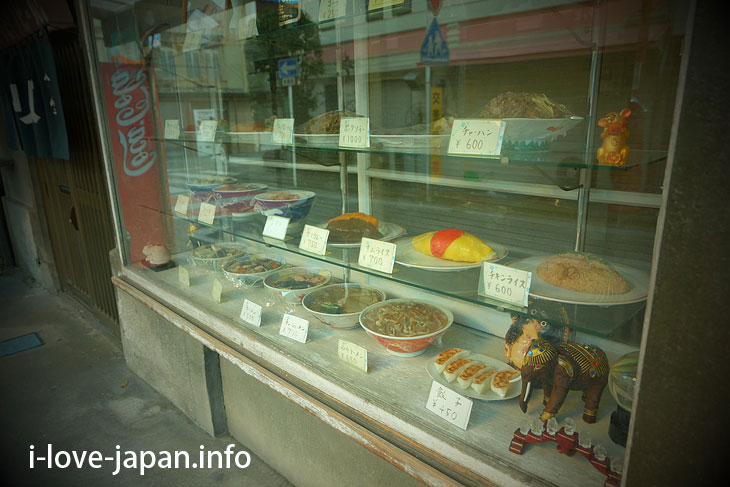 Although the name is "Parry", the menu is "bowl", "Western food", "Chinese food" and like a mass eatery.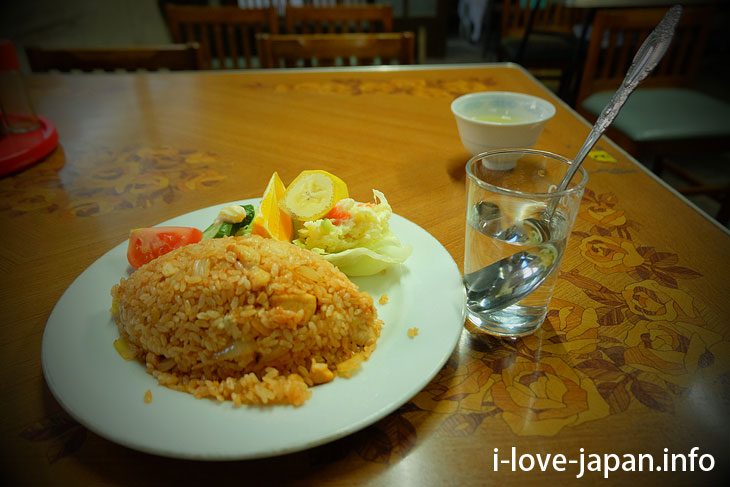 I decided to eat chicken rice.
On the plate (hidden in association) "Parry" logo is stamped, it is fashionable.
※It is not shown in the photograph…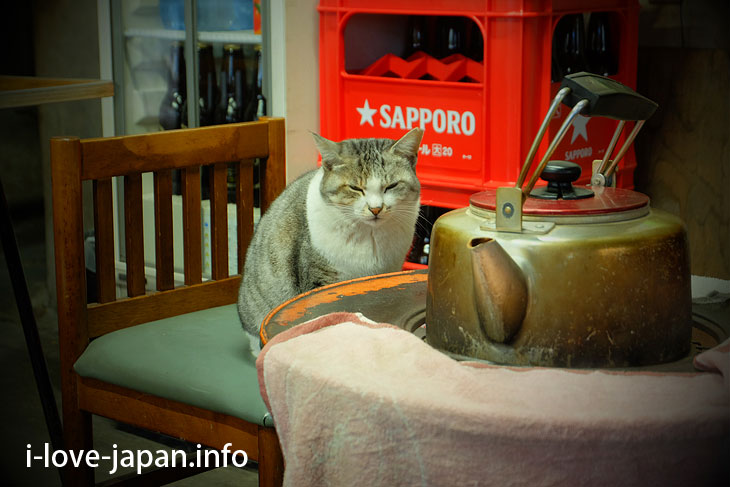 There was a chair for the cat beside the stove.
I Recommend for those who feel crushing in the word "Showa Retro".
※ Because there was not "Chichibu specialty gourmet", we do not recommend to those who want to eat "local cuisine"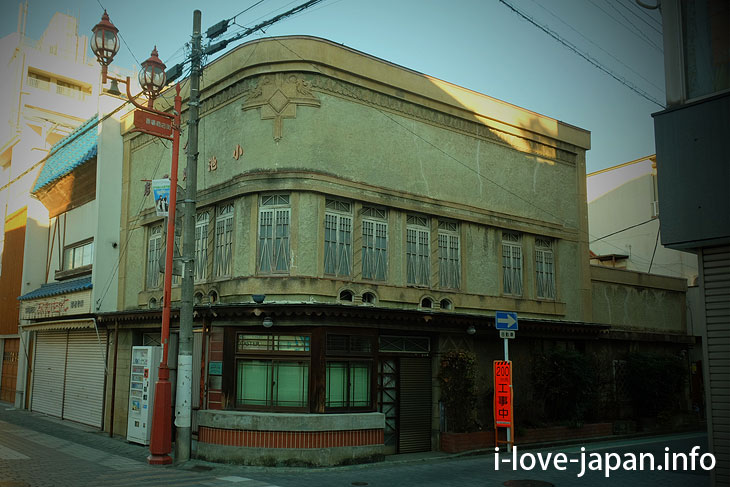 "Koike cigarette store" has beauty that seemed to come shopping, without anything to buy.
Jigen-ji temple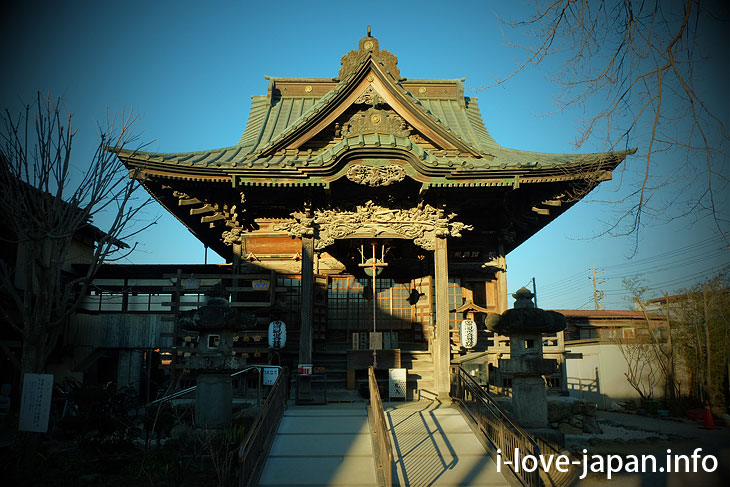 "Jigen-ji temple" is known as "Eye Temple".
The sculpture of the main hall is splendid.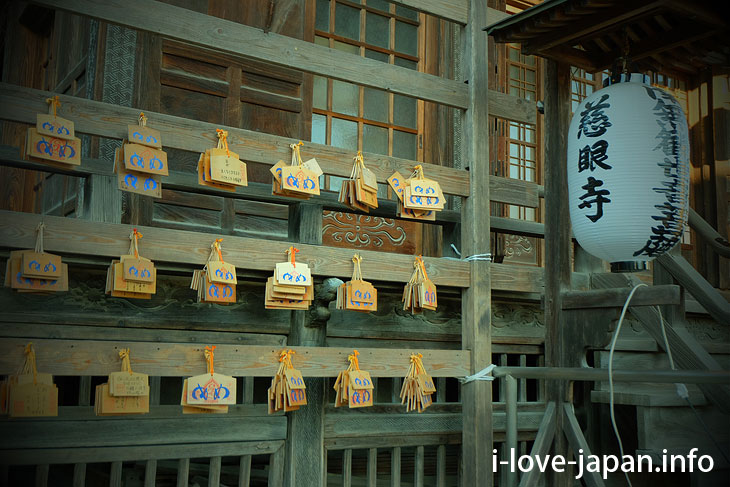 Many ema designing "character of eyes(め)" were dedicated.
▼日本百観音秩父札所十三番慈眼寺
http://e-jigenji.com/
Ota Amaike dou chichibu branch(Sweet bean jelly shop)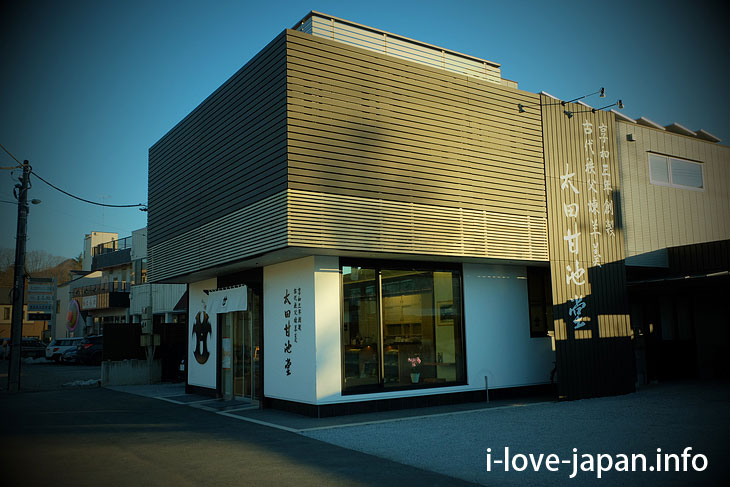 A famous Sweet bean jelly shop of Ogano gave a branch to Chichibuヽ( ̄▼ ̄*)ノ
It has been 214 years since They started manufacturing Sweet bean jelly in Ogano Town.
There is also a bite size Sweet bean jelly, so please try it.
1 hour 20 minutes to Ikebukuro by Seibu Railway "Limited Express Red Arrow"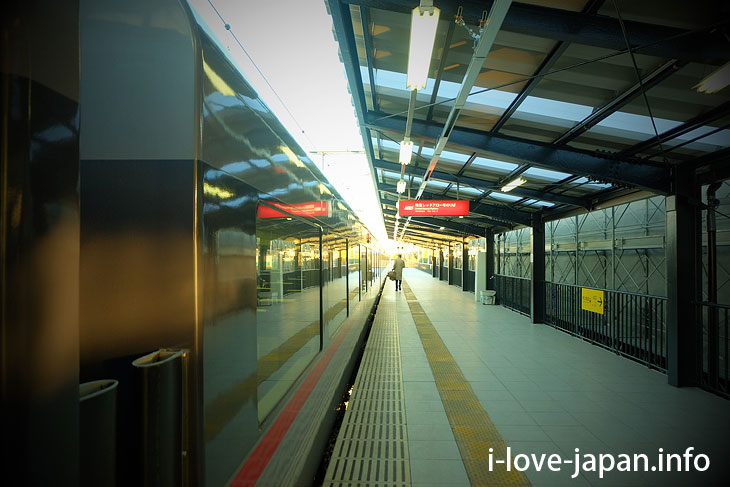 On the way back, Seibu Railway's "Limited Express Red Arrow" is useful.
You can go to Ikebukuro station without transferring.
▼特急レッドアロー号のご案内|西武鉄道Webサイト
http://www.seibu-group.co.jp/railways/redarrow/
【MAP】sightseeing spot of Chichibu · Nagatoro!
▼Let's visit Nagatoro together!!
https://i-love-japan.info/?p=1091