I came up to "Komagome Fuji" which is close to "Rikugien Gardens", known for its beauty of cherry blossoms and autumn leaves.
▼Near Rikugien Gardens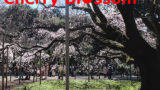 Rikugien Gardens Cherry Blossom(Bunkyo-ku, Tokyo)
There is a Weeping cherry tree in Rikugien. When I visited Rikugien , The cherry tree was in half bloom. E...
1.Komagome Fuji with its approach
JR Yamanote Line · Tokyo Metro Namboku Line From "Komagome Station" through "Rikugien Gardens" and enter the residential area.
You can find "Fuji Shrine" with "Komagome Fuji".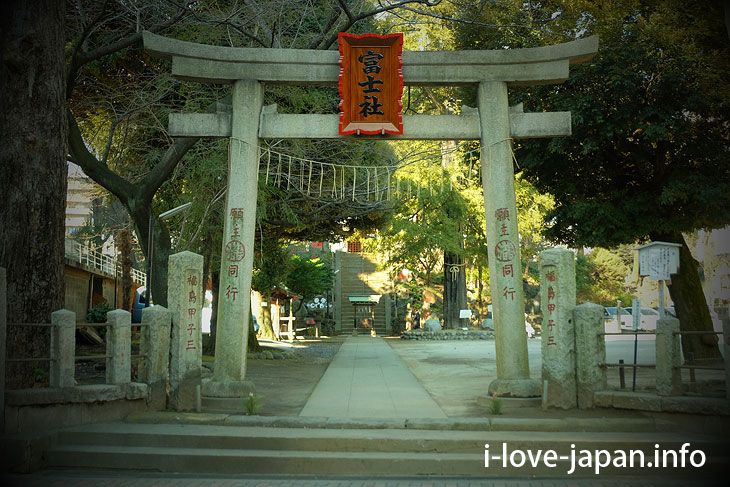 "Poisonous" red attracts my eyes.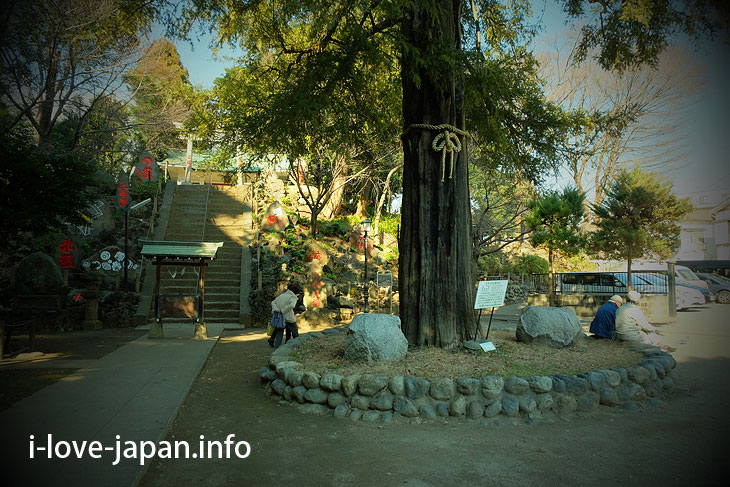 Around the Sacred tree, The neighborhood sits down and chatting.
It seems that a night shop will appear at every year from the end of June to the beginning of July.
The other "Fuji-zuka" had a "mountain path" to the summit, but Komagome Fuji has a well-maintained "entrance staircase".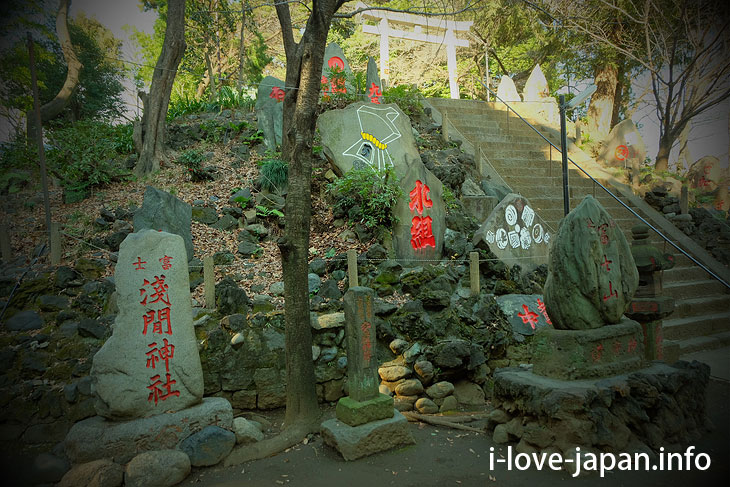 I looked from the left side.
Stone monuments are lined up.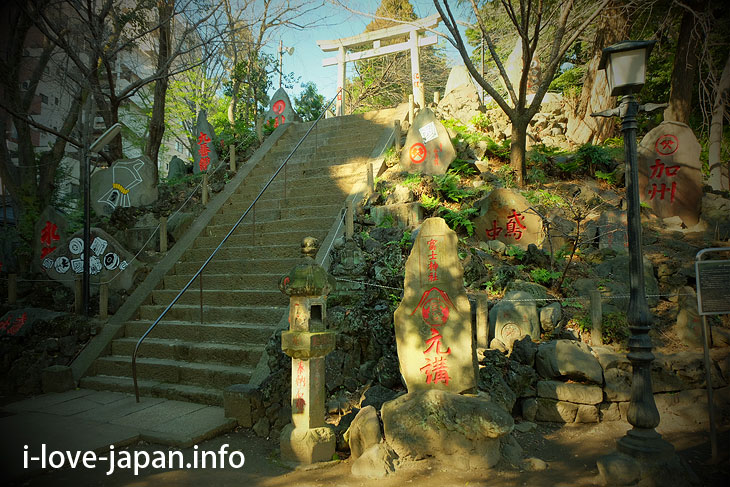 As seen from the right side.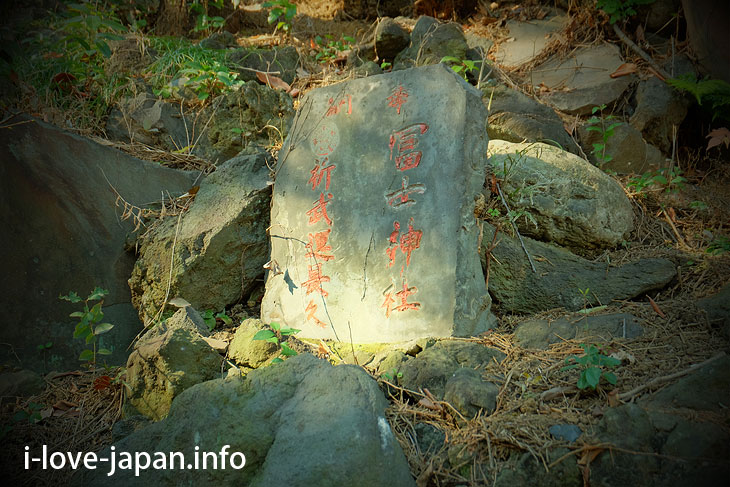 A stone monument of 'pray continued luck in the fortunes of war' found during Fuji climbing.
It was probably dedicated with a deep feeling.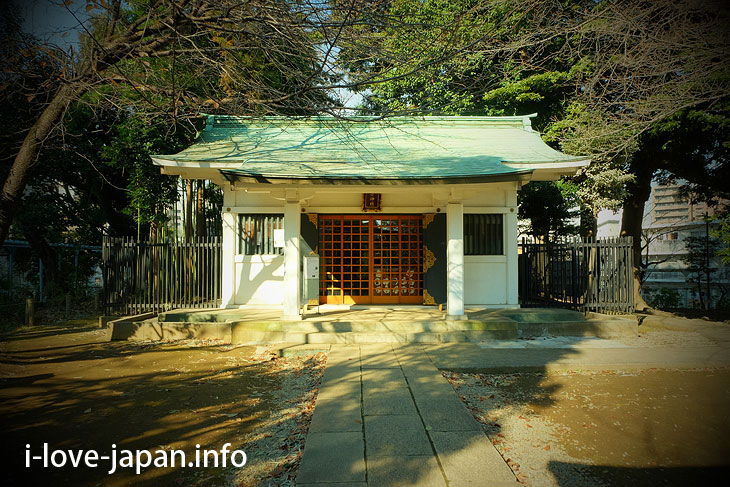 While stepping on one step further, I arrived at the summit of Komagome Fuji while saying "Ah."
It was easy to climb as it was "approach path" rather than "mountain path."
I recommend that you climb Mt. Fuji (although it is Fuji-zuka), with just a bit of legs stretched out, without satisfying with Rikugien Gardens alone.
2.At NIKI BAKERY, ready-to-eat bread
If you are hungry, let's go to "NIKI BAKERY" in front of Komagome station.
There are many kinds of prepared bread.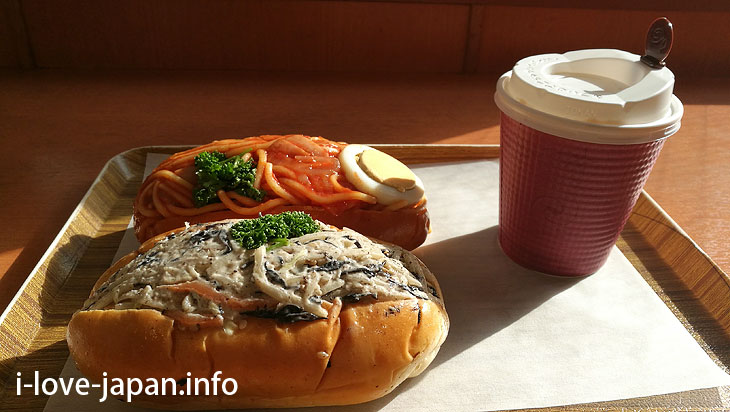 Spaghetti Napolitan settled bread
Bread filled with burdock salted with hijiki
Cafe latte
※ I got a neat name, but I forgot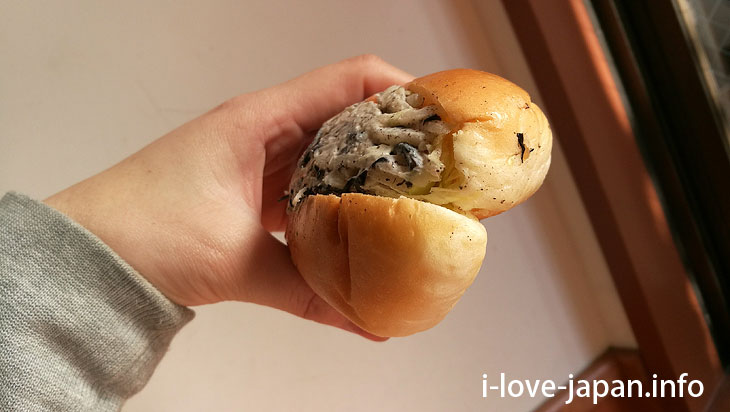 Because the contents are packed so much, the shape of bread has collapsed.
The first floor is a bread stand,front of the shop and the second floor are eat-in space.
3.Access to Fuji Shrine
Toei Subway Mita Line "Sengoku Station" 12 minutes on foot
Tokyo Metro Namboku Line "Honkomagome Station" 13 minutes on foot
JR Yamanote Line · Tokyo Metro Namboku Line "Komagome Station" 12 minutes on foot
Toei bus ÇHE(茶)51 "Komagome Fuji front" 3 minutes on foot
4.You can climb Miniature Fuji(fuji-duka) in Tokyo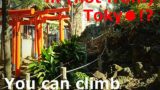 Mr. Fuji in (not from) Tokyo,You can climb Miniature Fuji(fuji-duka)
I do not introduce how to go to mount fuji from tokyo. But I introduce "Fuji-duka,(means"Miniature Fuji)" in Tokyo. Yo...