I visited "Koishikawa Korakuen" where the cherry blossoms will be at their best time at early times in Tokyo.

1.2017 Spring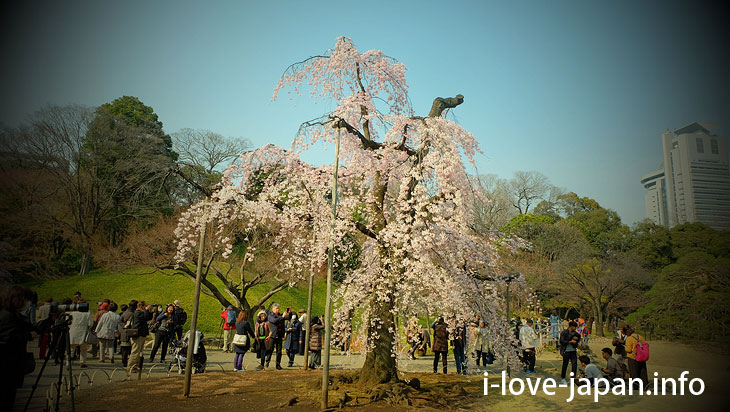 When I visited, two weeping cherry blossoms near the entrance were at their best.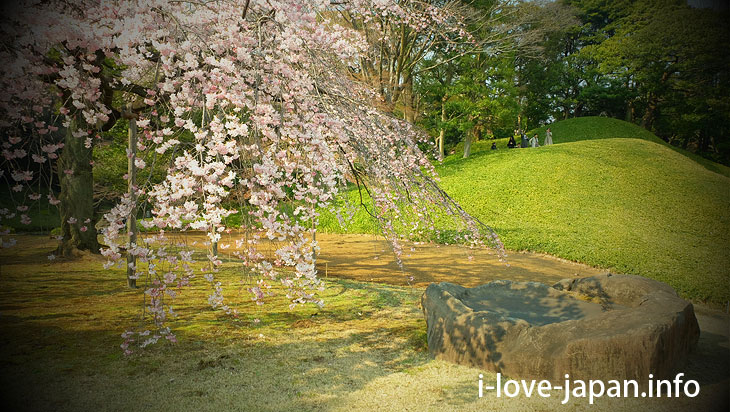 The shadow cherry blossoms on the stone are also wonderful.
I looked at these two weeping cherry blossoms from various places in the garden.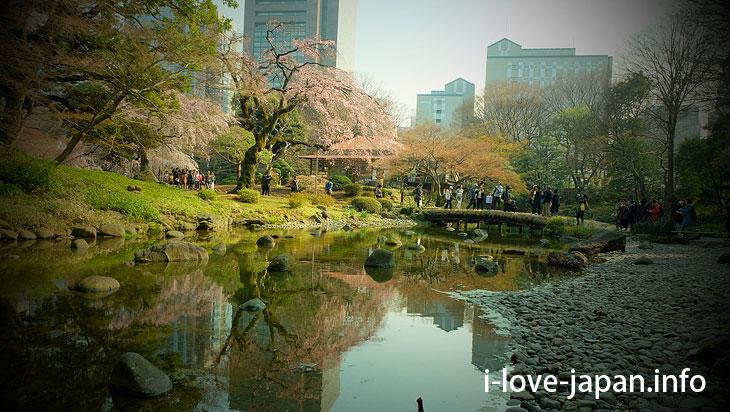 I love cherry blossoms in the pond.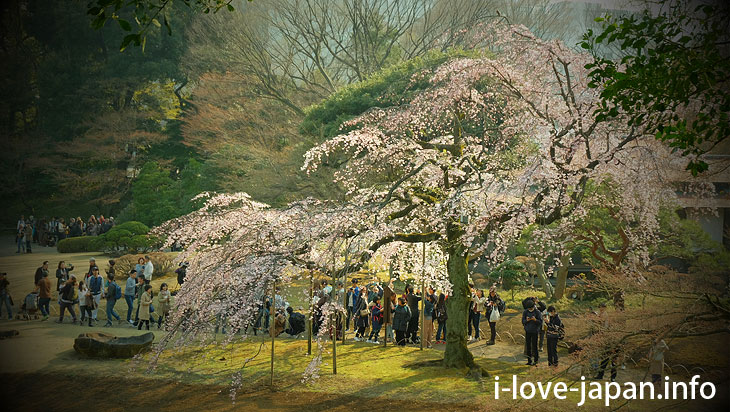 The weeping cherry blossoms were shining, receiving the spring sun.
30,March,2017
2.Access to Koishikawa Korakuen Garden
3 minutes walk from [Iidabashi Sta.] of Toei Subway Oedo Line
8 minutes walk from [Iidabashi Sta.] of JR Sobu Line,Tokyo-metro Tozai Line, Yurakucho Line and Nanboku Line
7 minutes walk from [Kourakuen Sta.] of Tokyo-metro Marunouchi Line,Nanboku Line
▼Parks in Tokyo Metropolitan
https://www.tokyo-park.or.jp/english/park/detail_05.html#koishikawa
3.2016 Spring
There is a smallish weeping cherry tree in near entrance koishikawa korakuen garden.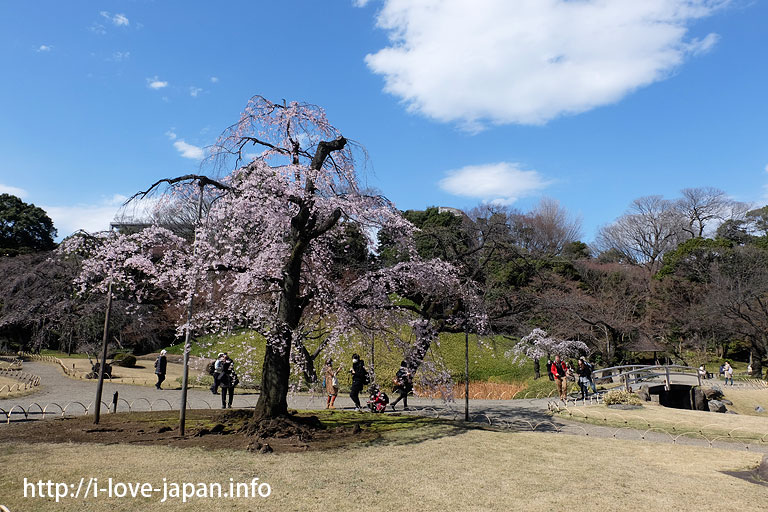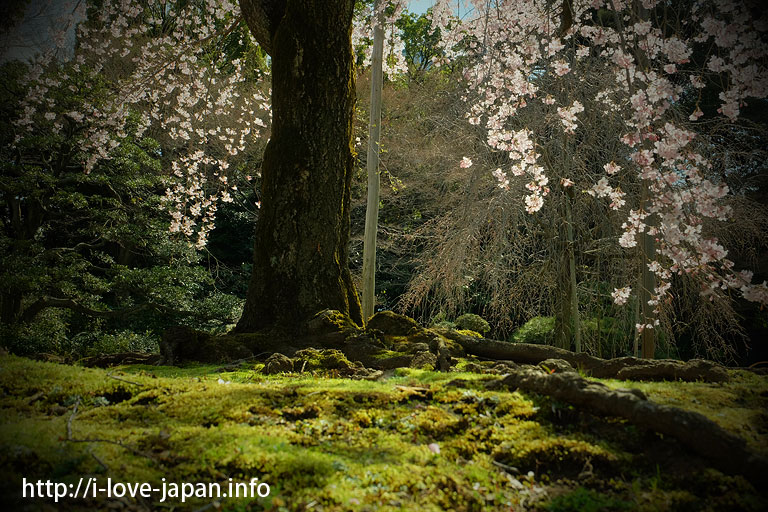 The main weeping cherry tree is located on the banks of the pond.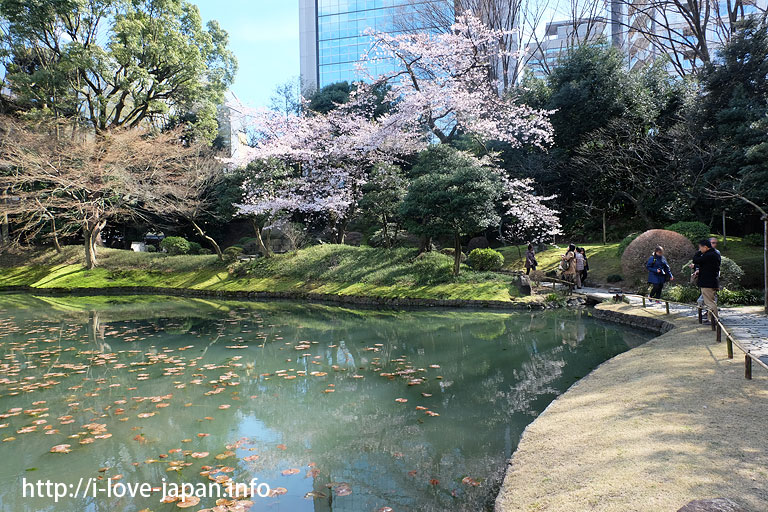 Landscape looks over cherry tree is also great.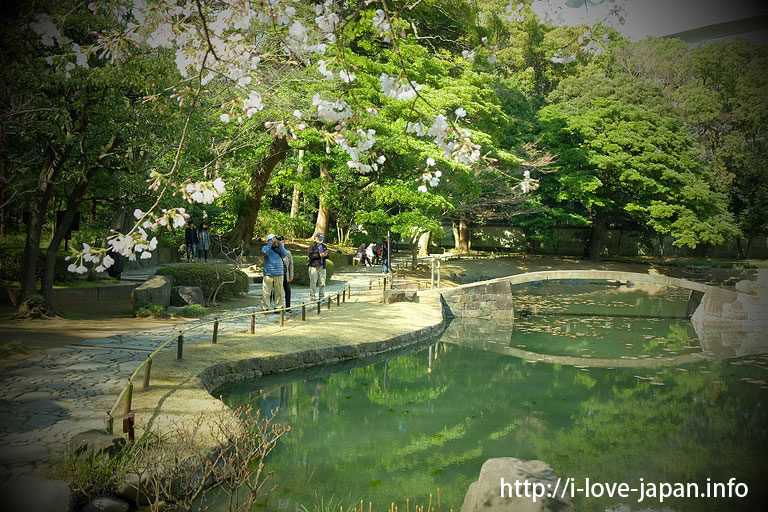 Can you see a cherry tree that is reflected in the pond?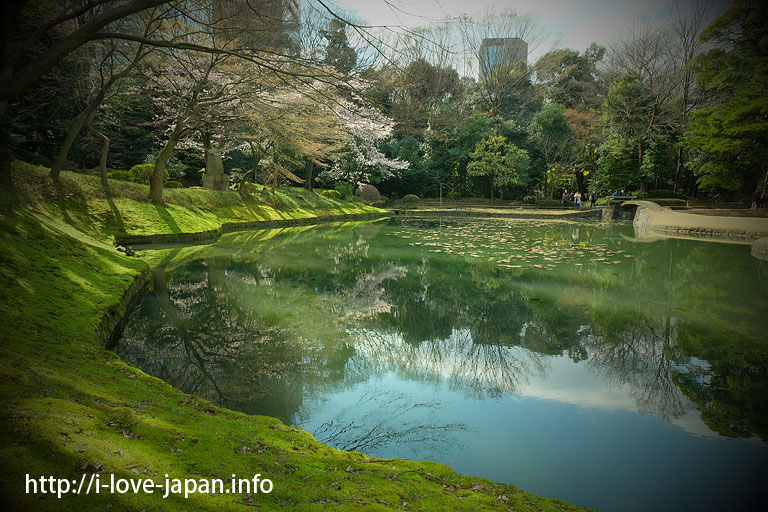 You can see the pine and cherry collaboration.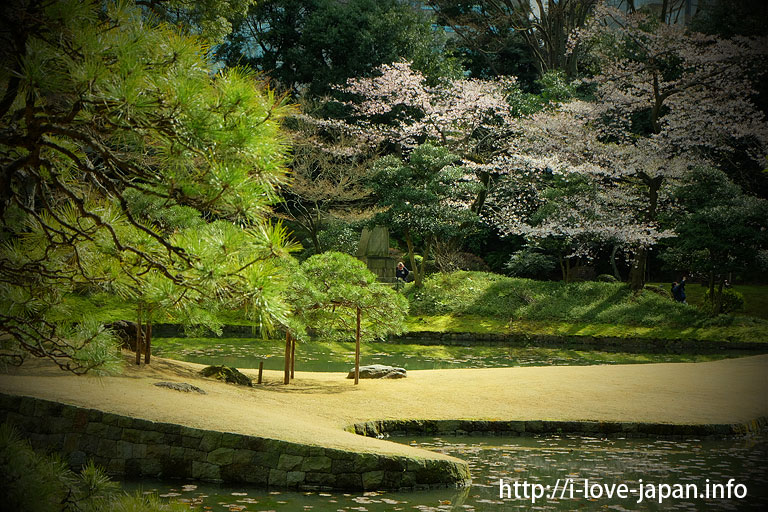 Not only cherry blossom, also there is a spectacular Japanese garden.
This is "Engetsu-kyo"(Full Moon Bridge).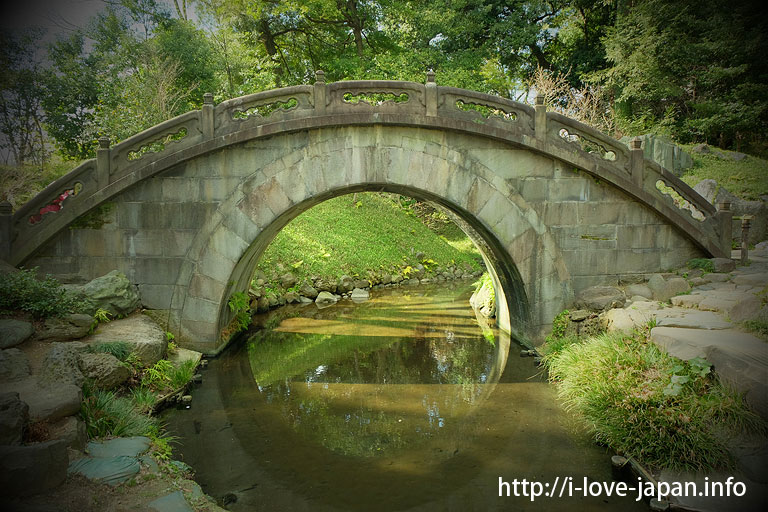 The reflection of the bridge in the pond produces a full circle with the appearance of a full moon.
Koishikawa Korakuen is the urban oasis of which is surrounded by buildings.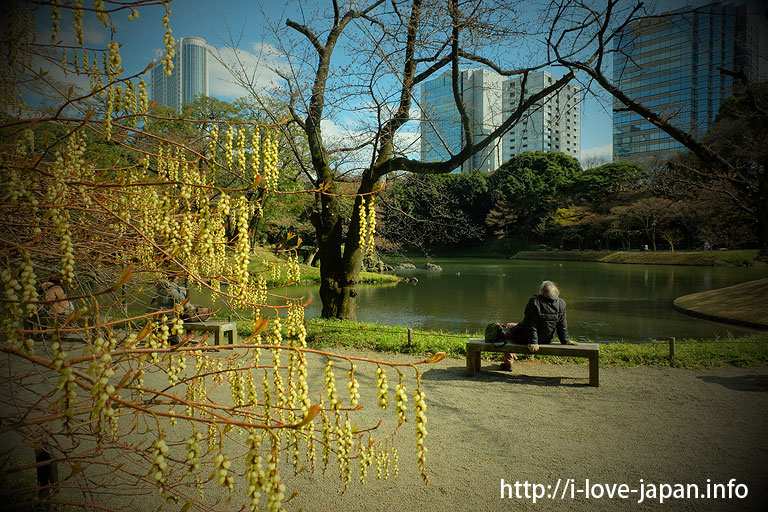 March 26, 2016
▼Koishikawa Korakuen Gardens(Let's go Gardens)

Koishikawa Korakuen Gardens | Let's go to the Gardens.