I'll share what to do & to see in Japan.
Chech your favorite Japan
Click or Tap photes

Welcome to "I LOVE JAPAN".
"I LOVE JAPAN" is run by Ikebukuro Geek, who was born and raised near Ikebukuro, Tokyo, Japan.
Ikebukuro Geek loves traveling.
I'm traveling to Japan and Asia.
I have created a site to share Japan in English so that I can convey Japan to many people.
You have decided the area you are looking for
Check menus and searches
You are vaguely "interested in Japan"
Click or tap the photo in "Chech your favorite Japan" above
Ikebukuro Geek is a Ikebukuro Private Tour Guide
In addition to operating the site, I also guide private tours in Ikebukuro, my hometown, in order to directly convey Japan.
Recently, I have also started an online tour.
▼IKEBUKURO Guide by Geek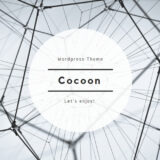 IKEBUKURO Area Guide by Geek,Tokyo,Nippon(Japan)
かんたんな英語で発信していますが、日本語版も作成しています。>【日本語】池袋ガイドIkebukuroGeek,whowasbornandraisedalongtheSeibuIkebukuroline,sharesmyfavoriteIke
▼Private Tour and Online Tour by Geek
Ikebukuro Private Tour and Online Tour by Geek
▼Listen to My Japanese History